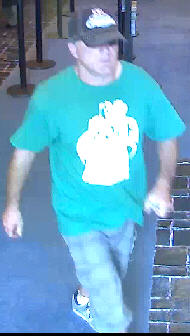 At about 2:20 p.m. on Wednesday, Somerville Police responded to a report of a robbery at the Central Bank, 401 Highland Avenue, in Davis Square.  The suspect reportedly entered the bank, demanded cash from the victim teller and threatened the employees.
No weapon was shown and nobody was hurt. He was described as a white male with average height and build. He was wearing a green tee shirt and black Stanley Cup baseball cap.
The suspect fled the bank with an undisclosed amount of cash. Police have recovered the hat and shirt which were discarded nearby.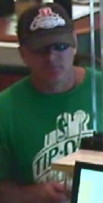 Anyone with information is urged to contact Somerville Police at 617 625-1212.