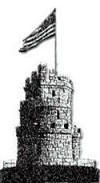 With the Labor Day weekend pretty far behind us already, we are still seeing lots of family friendly activities available for us here in the city. This past weekend's bill of fare is a great example of how our community can make the most out of what we have to offer.
Riverfest brought Assembly Row to a heightened state of liveliness as hordes of participants enjoyed the traditional Edsel car show, music, and great activities for kids, all capped off by a fantastic fireworks show over the Mystic River. Congratulations to the City of Somerville and the Department of Conservation and Recreation for bringing off another extraordinarily entertaining event.
Likewise, the Somerville Foundation for Animals' third annual Somerville Dog Festival brought to Trum Field a heartwarming celebration of our four-legged friends. Benefiting local animal-related charities, this event is a favorite of locals, especially the young and the young at heart.
Project MUM blasted off with its annual offering, a fantastic evening of dance and art presented by members of SCUL, in collaboration with the Somerville Arts Council and ArtsUnion. The unlikely venue, beneath McGrath Highway, was transformed into a space-age carnival of light, sound, and revelry.
The Brian Higgins Road race provide yet another opportunity for community involvement, as did the plant sale for the Garden Club, and a special event from the Farmers Market.
While the weather permits it, this community always finds ways to relish and celebrate life in the place we love to live in.
When it comes to bringing the best out in all of us in one form or another, Somerville is a city that knows how.