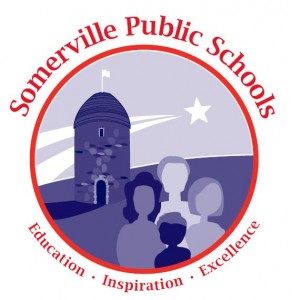 All Somerville Public Schools will be open tomorrow, Wednesday, October 31, 2012 with classes beginning at the regularly-scheduled time.
As was the case in many other area school districts, the Somerville Public Schools (SPS) remained closed today, Tuesday, October 30, in the wake of Hurricane Sandy as we continued to work to clean up storm damage at several facilities, including serious roof and water infiltration damage to the High School main building.  As of 8 a.m. this morning, downed trees continued to block roadways and sidewalks in several neighborhoods across the city.  Our community has experienced significant damage – and numerous SPS personnel who must commute from other communities must cope with even more damage and travel problems than those affecting Somerville directly.
The decision to keep the schools closed was made last night, when it was still unclear whether the MBTA would be fully open for this morning's commute.  Even now, with numerous problems slowing service, the T is issuing the following advisory: "Customers are encouraged to leave additional time for their commute and expect delays due to storm impacts."  At the time the closure decision was made, the Winter Hill School was without power, with no guarantees about when it would be restored.  (Power was finally restored in the early morning hours.)
School, City and contractor repair teams have worked diligently to restore a safe and functional environment for our students, and to allow operations to resume as soon as possible at all Somerville public schools.  All schools will be open tomorrow with classes resuming at the regular time.
Pre-K to Grade 8 families are reminded that tomorrow (Wednesday, October 31, 2012) is a Half-Day Wednesday.  Pre-K students will be dismissed at 11:30am; K-8 students will be dismissed at noon.