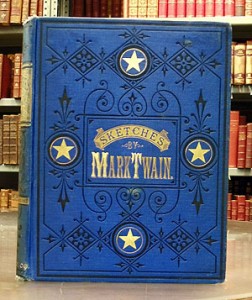 The annual fall gathering for booklovers, the Boston International Antiquarian Book Fair, will return to the Hynes Convention Center in Boston's beautiful Back Bay, November 16-18, 2012.  The offerings are wide and diverse from over 120 dealers located in the United States, England, Canada, France, Hungary, The Netherlands, and Argentina who will exhibit and sell rare, collectible and antiquarian books, illuminated manuscripts, autographs, maps, atlases, photographs, modern first editions, and a plethora of other literary ephemera.  Fine and decorative prints will also be featured.
One of the oldest and most respected antiquarian book shows in the country, the Fair is an event that offers the 'crème de la crème' of items that are available on the international literary market. Whether just browsing, buying or poking, the Fair offers something for every taste and budget – books on art, politics, travel, gastronomy and science to sport, natural history, literature, music and children's books.
Among the highlights of this year's event are rare and first editions of works by William Faulker, Jane Austen, J.M. Barrie, Edith Wharton and H.G. Wells; the FBI's wire-tapping equipment used to capture Whitey Bulger; President John F. Kennedy's personalized humidor (intact with two of his unopened cigars); a rare engraving of the Declaration of Independence printed in 1848; an autographed photo of Charlie Chaplin as The Tramp; and an extremely rare portfolio of Civil War photographs.  Attendees are invited to bring in their own books for appraisal on Sunday, November 18 from 1:00-3:00pm.
Seminars and events punctuate the weekend, including Saturday afternoon's annual Ticknor Society Roundtable, a panel discussion of collectors talking about their collections, and Sunday's talk by Richard Gutman and Erin Williams from the Culinary Arts Museum at Johnson & Wales University, on the history of cookbooks. Visit www.bostonbookfair.com for up to the minute details.
Friday, November 16, 5:00-9:00 p.m. Tickets: $15.00 – Opening Night
(tickets valid throughout the weekend)
Saturday, November 17      12:00-7:00pm          Tickets: $8.00 each day
Sunday, November 18        12:00-5:00pm          Tickets: $8.00 each day
Hynes Convention Center
900 Boylston Street
Boston, MA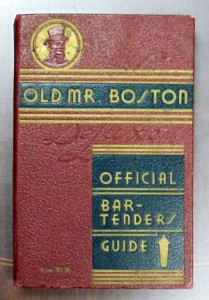 The Boston International Antiquarian Book Fair is sponsored by the New England Chapter of the Antiquarian Booksellers' Association of America. A portion of the ticket sales will benefit the Boston Public Library and the American Antiquarian Society. Tickets online at www.bostonbookfair.com and at the show's box office during show hours.
For more information, call 617-266-6540 or visit bostonbookfair.com.
EVENTS AT THE FAIR
Some of the Things You Need to Know About Books
Saturday, November 17, 2012 12:30pm
Sidney Berger, director of the Phillips Library at the Peabody Essex Museum, on collecting rare books.
The American Antiquarian Society's First Two Centuries
Saturday, November 17, 2012 2:00pm
In honor of the bicentennial of the American Antiquarian Society (AAS), Curator of Books Elizabeth Pope, will talk about the history of the renowned research library of American History and culture through 1876.  The AAS, which is located in Worcester, has been described by Pulitzer Prize-winning historian Gordon Wood as "the greatest collection of early Americana in the world."
The Ticknor Society – Collectors' Roundtable
Saturday, November 17, 2012 3:30pm
The Art of the Book in Wales
Saturday, November 17, 2012 5:00pm
2013 marks the 30th anniversary of Red Hen Press, a Welsh private press operated by artist and writer Shirley Jones.  Rare book librarians Martin Antonetti and Ronald Patkus will offer an illustrated presentation on the history and work of this legendary art press.
What's For Dinner?
Sunday, November 18, 2012 1:00pm
Richard Gutman and Erin Williams, from the Culinary Arts Museum at Johnson & Wales University, will give a delectable talk on the history of cookbooks – and the products, packaging, cooking schools, restaurants, food companies and celebrity chefs that influenced the way we decide what's for dinner!
Bring in Your Books for a FREE Appraisal by the Experts
Sunday, November 18, 2012 1:00 – 3:00pm
Expert appraisers will be available to Fair attendees who wish to bring their own books and manuscripts for appraisal.
Highlighted items:
• Wire-tapping equipment used by the FBI to tap phone conversations, gathering evidence against South Boston gangster Whitey Bulger.
• President Kennedy's personalized hinged wooden humidor, a gift from the Philippine Ambassador, with two of his unopened cigars in the original wrappers printed in gold: "SPECIALLY MADE FOR / PRESIDENT KENNEDY."
• An 1894 limited edition of Jane Austen's Pride and Prejudice, with a preface by George Saintsbury, illustrated by Hugh Thomson, and printed in London by George Allen.
• A first edition, with the author's signature tipped in, of Edith Wharton's Pulitzer Prize-winning 1920 novel The Age of Innocence.
• A very rare complete copy of George Barnard's 1866 masterpiece, Photographic Views of Sherman's Campaign, embracing scenes of the occupation of Nashville, the great battles around Chattanooga and Lookout Mountain, the campaign of Atlanta, March to the Sea, and the Great Raid through the Carolinas, one of the greatest monuments to the Civil War and a landmark in the history of photography: Considered to be the first great landscape photobook, the folio is beautifully bound in Moroccan leather embellished with gilt decoration.
• A first edition of William Faulkner's 1929 classic The Sound and the Fury, printed by Jonathan Cape & Harrison Smith in New York
• A first edition of J. M. Barrie's 1912 Peter Pan in Kensington Gardens, with illustrations by Arthur Rackham interspersed throughout the text.  Housed in the very rare original box.
• Rare hand-painted vellum copy of the Holy Bible and Book of Common Prayer dating from 1835 and 1836, and printed in Oxford, England.
• 1784 handwritten letter from John Hancock to Brig. General McCobb referring to Provisional Government Actions Regarding the Retreating British after the end of the American Revolution.
The Boston International Antiquarian Book Fair is produced by CommPromo.