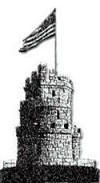 It doesn't take a rocket scientist to figure out that the City of Somerville is loaded with smarts, talent, and resolve. We know it and rightfully feel the satisfaction that comes with this certain knowledge.
Still, it's nice when those from outside our borders take notice and bestow upon us accolades and honors that reaffirm in our hearts and minds that we do indeed live and work in a thriving, forward thinking community that has its citizens' best interests at heart.
So it is as we bask in the glow of accomplishment while receiving top honors given by The National League of Cities (NLC) in its recognition of Mayor Curtatone and the city's Shape Up Somerville initiative. The mayor has worked hard to help make Let's Move! Cities, Towns and Counties (LMCTC), part of First Lady Michelle Obama's Let's Move! initiative, a part of Somerville's mission to make all of us – especially our kids – healthier and happier citizens.
As a result of the tireless efforts of all of those who have made a success of the Shape Up Somerville program, the city has been awarded two gold, one silver, and two bronze medals by NLC in recognition of the accomplishments achieved by the programs that have been successfully put into place and advanced by the initiative.
As always, we congratulate our city's leaders and take pride in what we, as a community, can achieve when we pull together and work as a genuinely cohesive community.
Not every city can boast of this ability, but we certainly can.