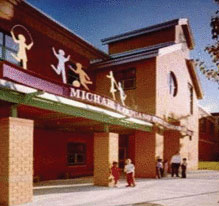 Candidates submit resumes for vacant Ward One seat
By Donald Norton
The School Committee met Tuesday night to start the interview process for the successor to Ward One School Committeewomen, now Ward One Alderman, Maureen Bastardi.
The full Board met at the Capuano School, and although ten resumes were submitted only eight candidates were interviewed by the Committee.
The process was simple and direct. Each person was permitted ten minutes to make a statement and answer specific questions that were pre-determined.
One candidate who didn't show up wrote and submitted a letter of her intentions, while another candidate apparently withdrew at the last moment.
The following residents of Ward One submitted resumes: Emily Ackman, Melanie Brown, Bonny Carroll, Ben Echevarria, Susan Fontano, Steven Roix (Mr. Roix was the recommendation of outgoing School Committeeperson Ward One Maureen Bastardi), Daisy Vasquez, Yvette Verdieu, and Eva Winson.
At the end of the process the board voted by majority to select Bonny Carroll, Ben Echevarria, Steven Roix and Yvette Verdieu to come back on January 22 to the Capuano School, unless otherwise notified.
The January 22 process will be a public hearing where the public will have a chance to ask questions, either at the hearing itself or by submitting the questions beforehand to the Chairperson, Mary Jo Rossetti, through the school department.
About 18 residents and interested persons attended the meeting, including several from the Capuano PTA.
The school committee members thanked all for applying. The candidates generally impressed each member of the school board with the quality of candidates that did apply.