Eagle Feathers #18 – The Poet
By Bob (Monty) Doherty
"Bring me men to match my mountains, Bring me men to match my plains, Men with empires in their purpose, and new eras in their brains." These words of the extraordinary poet, Samuel Walter Foss, were inscribed in granite on the rampart entrance to the parade field of the United States Air Force Academy for close to forty years. The words can now be found in the American Pavilion at Walt Disney's EPCOT Center in Orlando, Florida. Foss was head librarian at the Somerville Public Library for 13 years, right up until his death in 1911 at the young age of fifty-three. His house was located at 249 Highland Avenue, just before Davis Square.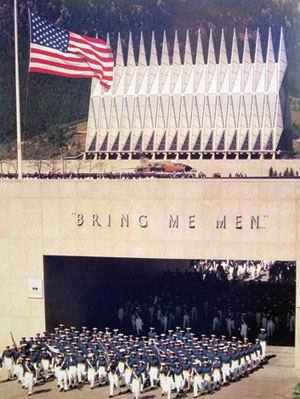 Every January, Somerville residents gather at Prospect Hill, where his poem On Prospect Hill is recited to remind us of the first flag ever raised on American soil. His most famous poem is perhaps House By The Side of the Road. The title is inscribed on the Chapel-Street side of the entrance to the Methodist Church on College Avenue.
Born in Candia, New Hampshire, Samuel grew up working on his father's farm and later attended Brown University. Foss's graduating class of 1882, of which he was its most distinguished member, would later honor him by donating to his alma mater a replica of a bronze memorial shaped to the likeness of Mr. Foss. The original memorial can be found in the Somerville Public Library. While Foss was best known for his contributions to literature, he was also a fierce advocate of Women's Rights. He was the first male in the city to advocate for women's suffrage and, after his death, was exalted by the Women's Suffrage League of Somerville.
Foss Park is named after his son, Saxton C. Foss, who graduated from Somerville Latin's class of 1908 before continuing on to Harvard University. A newspaperman by profession (a trade that his father also took part in for quite some time), the Boston Globe journalist served in the army in World War I and died for his country at the age of twenty-nine in France. He posthumously received the Distinguished Service Cross for Heroism.
Samuel Walter Foss, one of our city's most beloved citizens, was not just a friend to Somerville, but a friend to humankind.