Eagle Feathers #21 – Charlie
By Bob (Monty) Doherty
No, not Charlie on the MBTA. No, not Prince Charles, namesake of the Charles River.  No, not King Charles, namesake of Charlestown.  I'm speaking of another king, the king of the Revlon cosmetics empire.
Charles Revson was the son of two Russian immigrants who migrated to the United States and married in Somerville in 1904. Their first son, Joseph, was born in 1905.  Charles came later in 1906. They resided in Somerville from 1904 until 1910, when the family moved north to Manchester, New Hamphire.
The children, 3 boys in total, had a very poor upbringing. After graduating high school, the family picked up and relocated to Brooklyn, New York where Charles landed a job at a garment manufacturing company. At one point, he requested a promotion for his hard work, was denied, and then made the decision to venture out on his own as a sole proprietor.
At a very early age, Charles learned the likes and dislikes of women. He knew that there existed a tremendous business opportunity when watching how women of the day would paint their nails and then go through the ordeal of removing the paint later using paint remover. Lacking any knowledge of chemistry, he and his brother started a cosmetics company with a chemist named Lachman. On March 1, 1932, when Charles was only 25 years old, they combined their names and began Revlon. With only $300 and the intuition that women would be interested in a larger variety of colors and an easier way to apply nail polish, Revlon was on its way.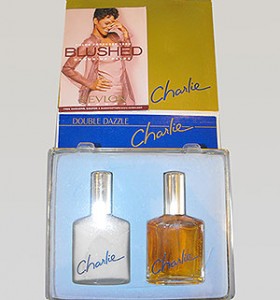 Revson was a fascinating man. Many people found him difficult to work with because of his unparalleled work ethic, relentless drive and, at times, icy demeanor. It was rumored that Revson was not entirely happy with the fact that the company did not bear his name, but instead a combination of his and Lachman's surnames. Although the name of the company may not have been Revson, one of the famous product lines was called Charlie.
Revson was as complex a man as he was fascinating, however. As one story goes, a man who despised Revson and was fired by him, found himself, years later, being given medical care by the staff and equipment of the wing of the hospital that Revson donated.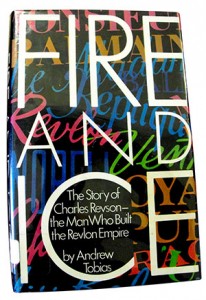 Revlon continues to go on long after Revson's death in 1975. One might believe that if Revson were here today, he would probably be pleased to know that his company is still very relevant and that its spokesperson, Halle Berry, just presented at last week's Academy Awards.