By Harry Kane
The Somerville Special Education Parent Advisory Council (SPED PAC) decided to form a subcommittee to try and give the special education community a voice in the development of their classrooms.
The subcommittee, Advise the Advisory (ATA), brings parents, teachers and caregivers together for a community forum for expression of frustrations concerning special needs children.
The first meeting was directed at parents and teachers the day before the big blizzard on Feb. 7. Almost 40 people showed up to the meeting, said Kimberly Rego, who is the coordinator for the advisory committee.
"There's an overbearing amount of worry about retribution in special ed programming. People feel like if they anger the teachers or the power structure that people won't get what they need," said Rego, a special education advocate, regarding the pervasive sentiment felt by some parents.
"We're trying very hard to build bridges. We would really like some help because we're struggling, particularly with the Latino community in Somerville," said Rego. ATA held a separate meeting to discuss the ways to help Latinos. Whether it's language barriers or sometimes it's just cultural diversity, Latinos feel that it's not appropriate to ask for help, she said.
ATA volunteers have tried everything from knocking on doors to putting up posters to working with Telemundo. "They have an innate mistrust," said Rego. Parents without legal status are afraid of being found out. Those families miss out on representing the needs of their children.
ATA was modeled after a similar parent advisory council in Framingham, according to Rego. The parents finally became confident enough and didn't fear getting in trouble. Rather than trying to help people on the other side of a telephone line, the Framingham council began the forum. After the Director of Special Education Department compiled the data, a presentation was given before the school committee.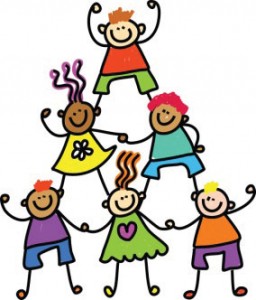 "We're in the infancy [of the sub-committee's programming] right now, but we are trying to build bridges and make the SPED PAC, a source of valid information," said Rego. "Right now, it's a lot of fractured voices, and I think its probably pretty irritating to try to put in policy that way."
At the first meeting on Feb. 7, the moderator, who worked for the state, helped set-up and move the agenda forward. Residents took turns talking about their concerns. Each concern identified was categorized into groups – safety, education, transportation – and then all the specifics associated with disabilities were discussed. The moderator wrote the issues on a white board, and as additional people told their stories, the moderator categorized them.
"The notes have been compiled," said Rego. All the names and contact information remain anonymous. Rego explained that, while parents are asked to sign in at the door, there's no reason to worry because the information won't be used.
ATA hopes to prevent the problems parents are concerned with, and then "after we receive a response from the Director, depending on what she says, we are going to make recommendations," said Rego.
Debra Connell is the Director of the Special Education Department. She sets policy, budget and programming for every single case that has an ATA or 504 plan, a legal document to give children opportunity for optimal learning environments.
There is no operating budget within the ATA, but "Debra Connell has been very gracious to us in that she allows us to piggyback on her website. She has very graciously helped us with printing costs. She comes and meets with us about her budget. They've been very cooperative," Rego said. Volunteers donated everything else.