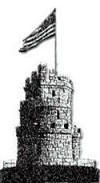 What Davis Square needs is a good boutique style hotel with plenty of parking and no restaurant to compete with those already in the area. Agreed? Well, almost.
The fact is, there are a lot of variables being discussed and examined in consideration of the five or so major offers that city officials and concerned citizens have had placed before them.
The task at hand is to effectively balance the best interests of the city and its residents against the commercial interests of those who would bring this development to Davis.
At present, the people of Somerville have a unique opportunity to have their concerns and ideas considered by city planners and administrators, allowing them to become an important part of the planning process.
Let's everyone do our parts to make certain that the best possible choices are made in the days and weeks to come. Let us see to it that all of the important factors that will make up a plan to go forward are addressed and defined satisfactorily.
What style of hotel do we want in Davis Square? How will parking in the square be affected? What will become of the popular farmers market that will become displaced by the proposed hotel? These and many other important questions need to be asked and answered.
It may not be possible to please everyone, as it never really is. But with careful planning and input from as many interested parties as can be gathered we can maximize overall satisfaction with our choices. We can't ask more than that.