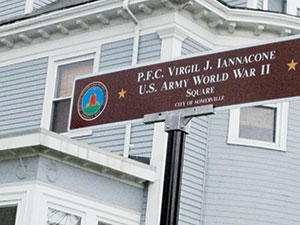 By William Tauro
A street dedication was held on this past Saturday for Virgil "Virgie" Iannacone at the intersection of Central and Summer Streets in Somerville.
Virgil J. Iannacone was the owner of the former Virgie's Rendezvous Restaurant that was located on Highland Avenue in Somerville for 56 years. He was a life member of the Somerville Lions Club who raised much-needed donations for Lions Charities. Virgil was a U.S. Army Veteran of World War II and fought on the Beaches of Normandy and in the Battle of The Bulge.
Virgil's family, friends along with elected officials and Somerville Lions Club members were at the dedication for the wonderful tribute to his legacy.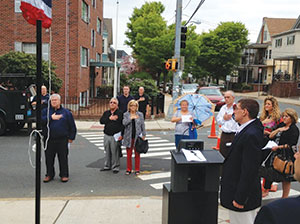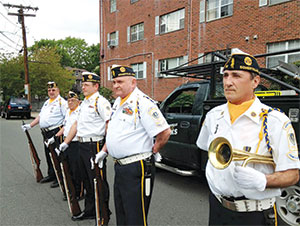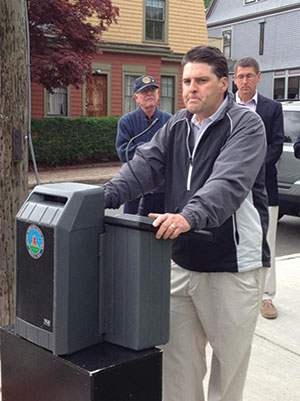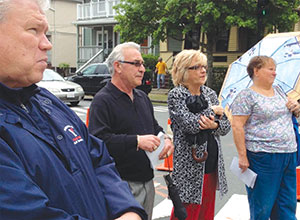 – Photos by William Tauro