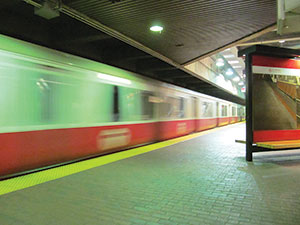 By Jim Clark
A body was removed from beneath a Red Line train at the Davis Square T Station on Saturday morning.
According to unconfirmed reports, a man in his 30s was hit by the train while he was trespassing on the tracks.
Train service was suspended for hours and the station was closed as authorities investigated the incident.
Full service has been reportedly restored and the Davis Sq. Station reopened.