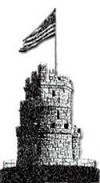 It is often with a bit of melancholy that we say farewell to the warm summer months and begin looking ahead to the change of season and climate.
There is, of course, a lot to be said for the beauty of fall foliage in New England, and the nostalgic gentle warmth of the holiday season of winter, followed by renewal and reviving spirit of spring.
Still, the special surge of vitality felt in the summertime is unique and reminds us to live our lives to their fullest. Opportunities for family outings, vacations and adventure seeking are plentiful. A peaceful sunbathing session on the seashore can be precious, as well as a quiet walk in the woods either alone or with a loved one. We hope that all of you have taken some time over past few months to take advantage of some of the wonderful things offered in and around our environs.
We have one more great weekend coming up in what is traditionally considered to be the summer season. We encourage all to get out there and wring every last bit of fun in the sun and camaraderie from the occasion.
The Labor Day weekend may mark a passage point in the year's unfolding, but it also is a time to celebrate the fruits of our efforts and to give ourselves a bit of a reward for jobs well done.
We wish one and all a fun and rewarding celebration this coming weekend. It is certainly well deserved and welcome.