*
Newstalk – February 3
Tonight, Wednesday, between 6:00 and 8:00 p.m. at the Mystic Avenue Activity Center, the Somerville Pop Warner Football and Cheerleading Registrations take place at the Cupcake and Cocoa Night. Come register, decorate a cupcake, have a hot cocoa and see your friends and teammates again. Everybody is welcome, old and new. Ages 5–15 by July 31. The registration fee is $25. Scholarships are available, equipment and uniforms are supplied. For more info please call Roger at 617-838-2145 or Marsha at 617-968-9680.
__________________________________________________________________
February 3

__________________________________________________________________
Our View of the Times – February 3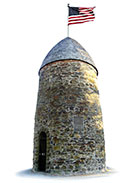 It's almost embarrassing that we even have to confront an issue such as gender wage disparity in this day and age. We should be years, if not decades, past this unjust practice and not still worming out the last vestiges of its insidious presence in our economic systems.
Thankfully, our conscientious legislators on Beacon Hill are tirelessly working towards fine tuning and asserting laws that will assure women an equal day's pay for an equal day's work.
__________________________________________________________________
Do you love living in your neighborhood?

By Mayor Joseph A. Curtatone
I do, and I hear constantly from people who feel the same way. Somerville is not some cookie cutter community with subdivisions and chain stores sprawling across it, where you only see your neighbors when you drive past each other. We're not like everywhere else. We live closer together. We live above and below each other. So we get to know the people in our neighborhood, and in a lot of cases they're people we'd have never met anywhere else. Stories abound of strangers living in two- and three-families who connected and now take care of each other like family. Others share yards, street parties and play groups. We may not think about it too often, but the shape and form of Somerville's neighborhoods are a big part of what builds such walkable, interesting and tight-knit communities here.
__________________________________________________________________
Changing Somerville
Part 2:  The Diaspora

*

(The opinions and views expressed in the commentaries and letters to the Editor of The Somerville Times belong solely to the authors and do not reflect the views or opinions of The Somerville Times, its staff or publishers)
From the late 19th Century onward, developers sought to build on every available parcel of Somerville land. More often than not, city officials accommodated them.
Combining this with the attractions of affordable housing, ethnic enclaves, and a thriving industrial economy made Somerville the most densely populated American city at the middle of the 20th Century.
__________________________________________________________________
Best bars to watch the big game

'Villens United by Chris Haskell
This Sunday kicks off the 50th NFL championship and all over the country friends and family will get together to enjoy the game. Despite the absence of the Patriots, many of you will be cheering for The Panthers to spoil Peyton Manning's last hoorah.  House parties are the traditional way to spend this unofficial American holiday; but if you'd rather not spend the day sandwiched between six other people on the couch and wiping Cheetos crumbs off your favorite jersey, then why not hit up the local pub? Save yourself the hassle of hosting this year and head out to your favorite bar with the largest, flattest screen. This week I'm giving you my top 3 spots in Somerville to watch The Big Game this Sunday.
__________________________________________________________________
Letter to the Editor – February 3
To the Editor:
The redevelopment of Union Square represents a unique opportunity for Somerville.  As the owner of commercial property (the former Union Square police station) since 1989, an architect and planner, an emeritus board member of Union Square Main Streets, and a member of the steering committee which helped write SomerVision, I can offer an informed view about the importance of moving the redevelopment process forward without further delays and the benefit that housing as an early piece of a mixed use development will bring to the city and neighborhood.
__________________________________________________________________
Newstalk – January 27
Beginning this week, a new "opinion editorial" contributor, Chris Haskell, will be writing about events and happenings going on here in the city. His column will be entitled 'Villens United. Chris lives in Winter Hill with his wife and since he has moved here loves what Somerville is and all the wonderful things it has to offer to both new and old residents alike. He is going to be joined soon by another new "op-ed" writer, Charles Chisholm, a lifelong resident and math professor who will be writing about various current events here in the city, both politically and in the community. We welcome both to The Somerville Times. We hope you the readers will enjoy them and offer your comments on what they will be writing. We welcome anyone who wishes to write a column, either as a writer of articles or opinion pieces. Over the years we have invited many to do so and many have accepted our invitation. The only requirement is that it be about Somerville. We leave the other cities and towns up to the other papers. We're just about Somerville here, and all the way. If you would like to write too, contact The Somerville Times office at 617 666-4010.
__________________________________________________________________
January 27