~Photos by Kevin Dickinson
"Seize the Summer," the August installment of the city's SomerStreets festival, took place this past Sunday between Davis Sq. and Teele Sq. on Holland St.


Continue reading »
~Photos by Donald Norton
Dilboy Stadium hosted the 5th Annual Fight Night at Dilboy last Friday evening, sponsored by the Somerville Boxing Club, the Somerville Recreation Dept., Mayor Curtatone and USA Boxing. Attendees enjoyed a night of New England's Best Amateur Fighters while supporting the club and the good work they do for local kids.
By Amy Swain
September will bring with it the official start of the ban of plastic bags at Somerville checkout counters. Large stores will no longer carry plastic bags as of the first of the month; smaller stores and operations will be allowed to carry them through December. Smaller operations, the city believes, should have a little more time to exhaust their supply of plastic bags and secure a suitable alternative.

Continue reading »
(The opinions and views expressed in the commentaries and letters to the Editor of The Somerville Times belong solely to the authors and do not reflect the views or opinions of The Somerville Times, its staff or publishers)
18 August 2016
Dear Mayor Curtatone,
Having just read Mr Nader Kashani's badly thought-out and poorly-written letter, which was inexplicably published in this week's issue of The Somerville Times, I would like to add my voice to what I'm sure will become a chorus urging you to ignore such threats, which you will recognize as constituting a badly-conceived attempt at intimidation. I know from statements you have made that you are firmly in support of the idea that black lives do in fact matter, and that confidently asserting that principle in no way undercuts the more general principle which is fundamental to our society, though not consistently honored in practice, that all lives are, in fact, intrinsically valuable.

Continue reading »
By Mark Desroches
Courtesy of Yawkee Baseball League
As has been very common this post-season, home field advantage has been quickly stripped from the higher seed. I'm sure this doesn't matter to teams like ATBC and Alibrandis as they are equipped to pitch, hit and play defense anywhere, anytime. Game 1 saw the #1 Al Thomas Athletics get out to a 1-0 lead in the 3rd which only started a night of two heavyweights standing in the middle of the ring going toe to toe trading punches. Alibrandis tied it in the 4th and ATBC would quickly take the lead once again.

Continue reading »
The 16th Annual Golf Tournament for the John T. Forcellese Memorial Fund will be held this year once again at the Falmouth Country Club in Falmouth, MA. Saturday, September 10. Tee time is 8:30 a.m. If you'd like to play or sponsor go online to www.johns-team.org for all the information regarding this excellent fundraiser for a worthy cause.

Continue reading »
By Manna Parker
LBC Boutique is a one-of-a-kind pawnshop and boutique located in Davis Square of Somerville. You may know the shop from its notorious items such as Red Socks championship rings and the Grammy of Peter Tosh.

Continue reading »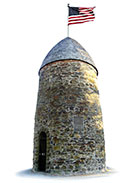 Times are changing, and we must also obviously roll with those changes. No matter how we may feel as individuals about the new regulations taking effect regarding the use of plastic bags by retailers, it's clear that we need to accept them and adapt accordingly.
Yes, it's convenient having them at home to hold everything from our trash to our treasures, and yet the undeniable fact remains that environmental sustainability has suffered under the weight of too many of these plastic bags clogging our landfills. As convenient as they may be for many of us, it is incumbent on us to accept new ways of hauling our goods home from the stores.

Continue reading »

With Labor Day right around the corner and many friends and family getting together for the last official cookout of the summer, this dish will truly satisfy everyone in the crowd. It will feed a group of people and can be made and assembled ahead of time.

Continue reading »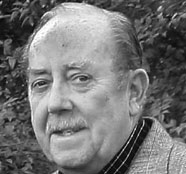 Alexander Jr. 79, died surrounded by his family on July 25, 2016 in Kentfield, CA.
He proudly served his country as a Master Navigator, Vietnam veteran, and career Air Force officer.
Joe was born on Feb. 9, 1937 in Somerville, Massachusetts to Joseph Alexander McNeill and Agnes Bridget Beatrice Donnelly.

Continue reading »