— Photos by Claudia Ferro
On Sunday, October 19, residents flocked to Somerville Avenue and Union Square for the annual Monster Mashed-Up @ SomerStreets event, the final installment of the city's annual Open Streets series. Approximately 7,000 attendees attended the free event.

Continue reading »
By Douglas Yu
The SomerVision plan is undergoing improvements improved in response to the gradual gentrification of neighborhoods, lack of affordable housing and forced out long-term Somerville residents.

Continue reading »

Each week prior to the November election
The Somerville Times
has presented the Statewide ballot questions, along with pro and con arguments, one at a time for examination and further consideration. We conclude the series this week with Question 4: Earned Sick Time for Employees.
By Jim Clark
A special meeting of the Board of Alderman was convened on Tuesday, October 14 to serve as a public hearing on the mayor's veto of the so-called "Pay to Play" ordinance, as well as to provide an opportunity for city officials and members of the general public to ask questions and make comments on the matter.

Continue reading »
Somerville Food Day Weekend starts this Thursday at 4 p.m. The Somerville Mobile Farmer's Market will be hosting Mobile Market Parties all throughout Food Day Weekend for #SomervilleFoodDay14! On Thursday, October 23, join in at 268 Powderhouse Boulevard from 4 to 7 p.m. On Saturday, October 25, join in at 530 Mystic Avenue from 1 to 4 p.m. Each of these parties will include: The Mobile Market so you can purchase fresh, organic produce at the lowest prices around; Live music featuring your favorite local bands; Children's activities from face painting to the Somerville Arts Council's MUSCRAT art bus (only at the Mystic); A food mapping activity so we can collectively map food resources in our city; An urban growing activity to get your hands dirty harvesting vegetables as well as learning how to grow and compost at home; A recipe swap; and a raffle to give away awesome prizes.
Continue reading »
By Tom Bannister
The City of Somerville has announced that it will be creating the position of Poet Laureate for the City of Somerville. Candidates for the lofty appointment are being sought now.

Continue reading »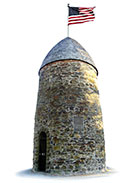 With something as important as campaign finance reform, due diligence is essential. Constitutional issues must be cleared while getting the biggest bang for the buck, so to speak. That is, it must have teeth, but don't bite too hard.
It's a delicate balance that must be struck, assuring that all sides of the issue are thoroughly examined by lawmakers and everyday citizens alike.

Continue reading »
By The Times Staff
At its annual awards luncheon, on September 24, the BoSox Club, the official booster organization for the Boston Red Sox, honored the Somerville Alibrandis Baseball Club, winner of the Yawkey League championship.

Continue reading »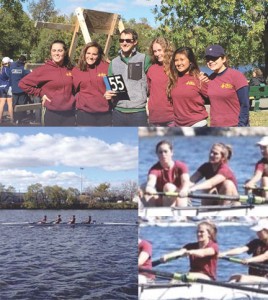 Rowing for Gentle Giant Rowing Club: EmilyKate Obrien (Somerville High School), Raquel Oppedisano (Somerville High School), Yutha Basuseto (Malden High School), Kaitlin Doherty (Somerville High School), and Katie Donahue (Arlington Catholic) all participated in the Head of the Charles regatta 50th anniversary event this past Saturday. Led by Coach Nick Carter, they finished 76
th
out of the 85 boats that were entered.

I am including this interview with Nora Piehl because I am participating in the Boston Book Festival this month, and she is the Communications Director of the said festival and a former Somerville resident. Here is a description of the panel I am going to host:
McLean Hospital, a psychiatric hospital in Belmont, has been declared a national literary landmark because of the many creative geniuses who have been treated in its wards. This panel will discuss three noted McLean Hospital associated poets—Robert Lowell, Anne Sexton, and Sylvia Plath—through a poet's and clinician's perspective. Panelists
Kathleen Spivack
, author of
With Robert Lowell and His Circle;
Bob Clawson
, Anne Sexton's confidante and manager of her band;
Wendy Ranan
, a psychotherapist and author of the poetry collection
The Quiet Room;
and
Alex Beam
, author of
Gracefully Insane: Life and Death Inside America's Premier Mental Hospital,
will discuss each of these poets, their experiences as patients at McLean, how their experience is reflected in their work, and how and what they managed to create with such a heavy burden of psychiatric illness. The discussion will be moderated by
Doug Holder
, who has facilitated poetry groups at McLean for more than three decades.