By Jim Clark
An order was put forward at the last regular meeting of the Board of Alderman on April 9 requesting that the Chief of Police advise the Board on the Deanna Cremin murder investigation and appear at a meeting of the Board's Committee on Public Health and Safety to discuss details, where appropriate.

Continue reading »
By Douglas Yu
In one of the most dog-friendly cities in Greater Boston, Somerville residents have one thing they couldn't wait to do when the temperature in New England hit 60 degrees for the first time this year: walk their dogs in a rabies-free environment.
Last Saturday, the City of Somerville hosted its 15th annual rabies clinic for cats and dogs at the warehouse in the back of the Department of Public Works. In less than an hour, over 30 Somerville cats and dogs owners brought their pets to have them vaccinated and licensed.

Continue reading »
The Somerville Pop Warner $5 Pasta Dinner Fundraiser is coming up on Thursday, April 16 from 6 to 9 p.m. at the Somerville City Club on Innerbelt Road, across from Holiday Inn. Join the SPW Family for a $5 pasta dinner night complete with dessert, raffles, and a 50/50 drawing. Please support an organization that supports over 250 of our city's kids. What a great organization for the kids. The adults are very committed to these kids and this is money that is needed to run the organization. Please support the kids.
Continue reading »
By Rebecca Danvers
As the cold winter months and the cruel storms that came with them thankfully fade into memory, the clever folks at Nave Gallery Annex will be celebrating the onset of spring by examining the buzzing of bees, the chirping of birds, vibrantly colored flowers, and just about everything else that nature's bounty provides us in their new exhibit, The Birds and the Bees, running April 17–May 10.

Continue reading »
The proposed merging of residential zones was discussed extensively at the April 7 BOA meeting on the new zoning. The planning department's pitch is based on a particular framing of the development issues that face our city. In order to address the philosophical differences that Alderman White and others have highlighted, it may be helpful to expose this framing, and the more or less hidden assumptions and agendas behind it. This would be a useful step towards reframing the issues in way that's more beneficial to the community. The key assumptions that need to be challenged are as follows:
Continue reading »

Eagle Feathers #76 – Somerville Sweets
By Bob (Monty) Doherty
Through the years of Somerville's existence, she has had a sweet tooth; and some of her natives have made their fortune trying to fill it. Sugar and spice and everything nice were the products of Rufus Stickney of Winter Hill. Rufus is long gone, but in his name, the Stickney & Poor Spice Company lives on. It is the oldest spice company in the nation. It opened in 1815 and begins its third century this year.

Continue reading »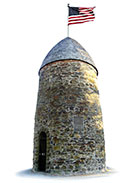 It's not just another three-day weekend, folks. It's a huge part of our national – and regional – heritage.
Patriots' Day was established over 100 years ago to commemorate the Battles of Lexington and Concord in 1775, the first battles of the American Revolutionary War. Re-enactments are staged and speeches are given, and a generally festive air of patriotic zeal pervades.

Continue reading »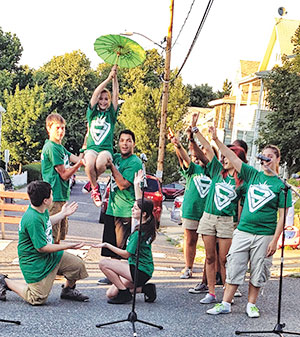 Calling all Somerville youth! The city is seeking talented, energetic and music-loving teens between the ages of 12 and 18 to participate in the historic Somerville Sunsetters for summer 2015. The Sunsetters is a traveling performance troupe that performs classic show tunes and modern musicals in Somerville neighborhoods throughout July and August.
The Sunsetters is led by local entertainment specialist and Somerville Youth Arts Coordinator, Jimmy Del Ponte.

Continue reading »
Jane Regan, founding News Director of Somerville Neighborhood News, will be leaving her position in May to pursue other journalism opportunities.  The staff and volunteers are sorry to lose Regan's outstanding contributions to Somerville Neighborhood News.

Continue reading »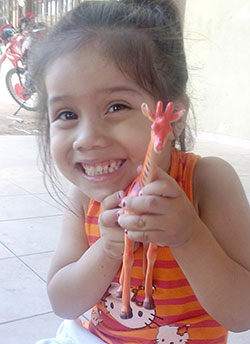 By Tom Bannister
Hundreds of pre-Kindergarten students from around the city and their teachers and families joined local dignitaries and early education leaders from around the state at Somerville's City Hall on Tuesday morning for a special one-hour event highlighting the Week of the Young Child.
The event provided some of Somerville's youngest residents the opportunity to sing, tour various city hall offices to learn about city management, participate in a civic engagement activity, and be part of a proclamation reading by Mayor Joseph A. Curtatone.

Continue reading »