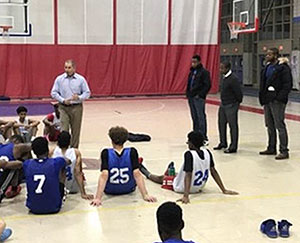 On Wednesday January 11, the Somerville Boys Basketball program got a surprise visit after practice from former SHS Head Coach Rich Melillo (SHS '72) and former players: Vladimir Benoit (SHS '02), Jocelyn Velney (SHS '02), and Ronelson Lovaincy (SHS '04). The alumni delivered a heartfelt and powerful message about community, life lessons, and achievement.
Continue reading »
By Jim Clark
At the last Regular Meeting of the Somerville Board of Aldermen last Thursday, a resolution was put forward by Ward 1 Alderman Matthew McLaughlin and the entire Board that the Administration advocate for sound barriers along I-93 in East Somerville to help reduce air pollution by up to 50 percent.
Continue reading »
By Manna Parker
Float is a unique business in Magoun Square that specializes in sensory deprivation tanks. Float claims their tanks can relieve anxiety, insomnia, and pain, as well as improve your creativity.
Floating is a rising fad in the alternative medicine world right now, but in fact, sensory deprivation tanks were developed by John C. Lilly in 1954. The tank itself is lightless, soundproof, and filled with salt water at body temperature. As Lilly said about isolation tanks, "For a businessperson, a scientist, a professional of any sort, this is a boon: to be able to think, free of physical fatigue of the body. The method allows one to become free within a few minutes."
Continue reading »
This Thursday, January 19, from 5:30 to 8:30 p.m., you are invited to attend SCATV's annual meeting and ASCATDEMY Awards event, beginning at 5:30 p.m. with the member meeting and followed by the Member Awards Ceremony at 6:30 p.m. The awards ceremony will be hosted by the ever-fabulous duo, Ken and Joe Lynch. The main order of business will be the election of four SCATV members to their board. These are three-year terms, with the opportunity for a subsequent term re-election. Submitted information from nominees will be shared on SCATV's website beginning January 4 in preparation for membership voting on the 19th. The remainder of the evening of January 19, is for recognizing and celebrating the achievements and accomplishments of the radio and television productions, SCATV and BFR producers and talent, and Community Media Supporters who all help make the Commonwealth's oldest cable access center the vibrant, beloved community asset that it continues to be today. This is a chance for media makers to reconnect with each other, acknowledge and support the work of one's peers, and to eat and have some fun. They are wishing all a safe and happy new year. They look forward to seeing you there.
Continue reading »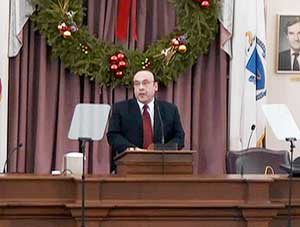 By William A. White Jr.
The following are excerpts from Alderman White's speech delivered at the Board of Aldermen Organizational Meeting on Monday, January 9, 2017 in the Aldermanic Chambers:
The developments in Washington, D.C. teach us that there are many factors that may have a drastic impact on our programs and finances but are beyond our control.  So as we move forward in debating the very important financial and development issues that face us, we must keep this fundamental fact of life in mind.
Continue reading »
~Photos by Claudia Ferro

Mayor Joseph A. Curtatone, the Health and Human Services Department and the Somerville Public Schools hosted the annual Martin Luther King, Jr. Celebration event, entitled "One Somerville" on Monday, January 16, in observance of national Martin Luther King Jr. Day. The annual event was held at the East Somerville Community School and featured a keynote address by Tufts University's Provost and Senior Vice President David R. Harris, as well as presentations by winners of a student essay contest and a presentation of Martin Luther King, Jr.'s words and photos.
Continue reading »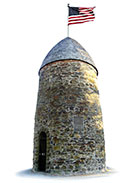 The annual celebration of Martin Luther King Jr. Day reminds us of the importance of tolerance and embracing diversity in this modern age, just as it was in the days when Dr. King walked among us.
The civil rights movement of the 60s may seem like a distant and detached part of American history for some, perhaps as remote as the civil war itself in the minds of the young who did not live in that time. And yet, there was never a time in our history when the principles involved in that struggle are more relevant and meaningful than today, and even more so as we step forward into the future.
Continue reading »

Once you make these, you will never purchase croutons from a store again! In just a few minutes of preparation and a trip to the oven, you will have the most delicious, crunchy bits to top your salad or soups. Feel free to customize with your own preferences of spices and herbs. Any choice of bread can be used. I used day old sourdough for these.
Continue reading »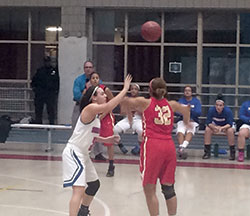 The Somerville High School Girls Varsity Basketball team played Saugus last Wednesday, January 11 at Saugus and lost 43-61. They played Everett high at home on Friday, January 13 and lost 32–58. The game was neck and neck during the first two periods, but Everett picked up their game at the end. The team next plays Notre Dame Academy in Hingham on Wednesday, January 18 and Medford High at home on Tuesday, January 24.
Continue reading »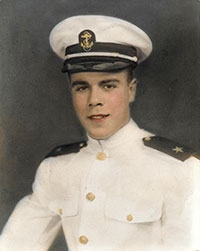 George Fernandes was born on April 19,1924 in Somerville,MA, the son of John and Gabriela Fernandes. George passed away in Dallas, TX on January 8, 2017. George was preceded in death by his mother Gabriela, father John, his wife Juanita, sister Theresa Doherty , brother John Jr. and granddaughter Misty Kelley. Surviving him are his son Gerald, daughter Cynthia Hanson, sister Lorraine Hughey, and granddaughters Aaran and Ashley.
Continue reading »