*
Ed Meek is the author of three books of poetry and a collection of short stories coming out soon. He also writes articles, reviews and commentary. His work has appeared in many magazines, journals and newspapers including The Paris Review, The North American Review, Cream City Review, The Boston Review, The Christian Science Monitor, The Boston Globe and The Boston Herald. He taught composition, creative writing and literature at Austin Prep School. At Curry College he directed the First Year Seminar Program and taught in the English Department. He is a Writing Coach for College Solutions. He lives in Somerville with his wife Elizabeth.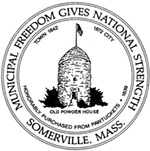 Mayor Joseph A. Curtatone, Ward 5 Alderman Mark Niedergang, and the Office of Strategic Planning and Community Development (OSPCD) invite all interested community members to a community meeting to review design plans for the renovation of Hoyt-Sullivan Playground. The meeting is scheduled for Thursday, September 29, from 6 to 8 p.m., in the Community Room of the VNA at 259 Lowell St. City staff will present a plan for the new playground design that is based on community feedback, and will seek final input to be sure the design reflects the needs of the community. For more information, please contact Arn Franzen at 617-625-6600 ext. 2545, orAFranzen@somervillema.gov.

Mayor Joseph A. Curtatone and the Board of Aldermen invite residents to the Fall 2016 ResiStat Community Meetings, a twice-yearly effort to share the latest City news, data, and neighborhood updates directly with residents and gather their feedback. ResiStat is more than a great way to get an overview of what's happening specifically in your neighborhood as well as citywide. The social time before and after the meetings also offer an easy opportunity to talk one-on-one to the Mayor, your Aldermen, and city staff and police—and to connect with your neighbors (we serve pizza and kid-friendly, healthy snacks to make it more fun to come and chat).

Continue reading »
Elevated risk from WNV in 13 communities; some risk persists everywhere
The Massachusetts Department of Public Health (DPH) today announced the fourth and fifth human cases of West Nile virus (WNV) in the state this year. One resident, in Norfolk County, is in her 40s and developed a milder form of the disease. She was never hospitalized. The other resident, from Middlesex County, is in his 80's and was hospitalized but has been discharged. Both individuals were diagnosed with WNV by testing completed today by the Massachusetts State Public Health Laboratory.

Continue reading »
Arrests:

*
James McKenna, of 14 Tennyson St., September 21, 1:42 p.m., arrested at Broadway on warrant charges of operation of a motor vehicle with a suspended license and operation of a motor vehicle under the influence of drugs fourth offense.
Steve Alphonse, of 130 Harvard, Cambridge, September 21, 5:59 p.m., arrested at Bolton St. on multiple charges of violation of city ordinance possession of a dangerous weapon.

Continue reading »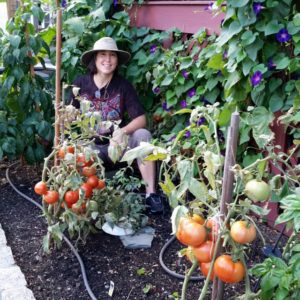 The 1st ever AgriCultural Festival will take place at ArtFarm (10 Poplar St.) in Somerville on Saturday, October 1st 3-7 pm (raindate Oct 2nd). The festival is a celebration of everything we grow from the earth, and the people who grow it. This fantastical festival will celebrate Somerville farmers, artists and new urban agricultural initiatives. Come out and share about what you grow and learn from local growers!
The Somerville Health Foundation (SHF) recently announced the recipients of this year's community funding. Cambridge Health Alliance CEO Patrick Wardell and President of the CHA Foundation and Chief Community Officer Mary Cassesso joined SHF trustees to award the grants and honor the eight organizations that were selected for alignment with SHF's priorities. Through this funding, the Foundation strives to promote and support preventive health efforts to improve health outcomes of the residents of Somerville.

Continue reading »
By Rebecca Danvers
On October 9, several Somerville residents will be running in the 16th annual B.A.A. Half Marathon® presented by Dana-Farber Cancer Institute and the Jimmy Fund, as a member of the official Dana-Farber team.
The Somerville runners include: Adrian Adamo, Laura Borrelli, Megan Emad, Amy Johnson, Michelle Nezolosky, Lauren Saucier, and Kevin Walsh.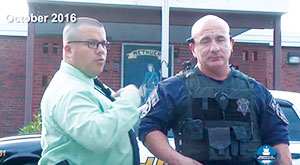 What's on Somerville Neighborhood News
The Boston Police Department has received the go ahead to begin a Police Body Camera pilot program in the city. Last October we looked at the possibility of the technology coming to Somerville. Mayor Curtatone weighs in and we visit a successful program in the City of Methuen. Where does Somerville's body cam program stand now?
By Manna Parker
The 4th annual Somerville Toy Camera Festival (STCF) is now one of the largest toy camera festivals in the world. The festival, which features photographs submitted by a diverse range of artists, is running from September 8 to October 15 this year.

Continue reading »