*
Many a Somervillian will be heading to the Cape this summer. I will be heading to that enclave of artists and writers, Provincetown, on the tip of Cape Cod. Christopher Busa, the founder of the magazine Provincetown Arts sent me the latest edition. So I decided to write an appreciation of it.
Continue reading »
Arrests:

*
Ralph Milord, of 80 Metropolitan Ave., Hyde Park, July 18, 11:15 a.m., arrested at Assembly Row on charges of violation of city ordinance possession of a dangerous weapon, shoplifting by asportation, and carrying a dangerous weapon.
Manuel Escobar, of 45 Addison St., Chelsea, July 20, 6:30 p.m., arrested at Central St. on warrant charges of operation of a motor vehicle with a suspended registration and uninsured motor vehicle.
Continue reading »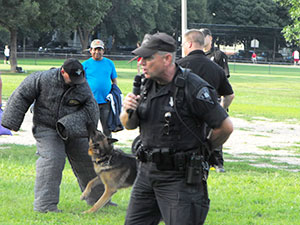 "America's Night Out Against Crime" to feature Fire and Police demonstrations, children's activities and games, performances, and more.
Join the Somerville Office of Prevention, Somerville Cares About Prevention, and the Somerville Police Department for Somerville's 14th Annual National Night Out Against Crime and Drugs, on Tuesday, August 1, at Foss Park. Events run from 5 to 8 p.m., and Somerville's contribution to the national movement will feature Fire and Police Department demonstrations, a presentation from the Massachusetts State Police K-9 unit, and live performances by the Somerville Sunsetters, Teen Empowerment, and the Red Tiger Academy of Martial Arts, as well as youth activities and games and information tables from more than 30 neighborhood agencies.
Continue reading »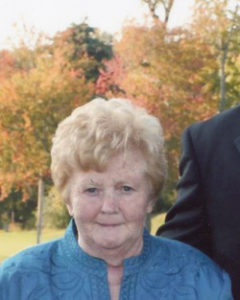 Hanoria (O'Connor) Sullivan  of  Somerville, originally from County Kerry, Town of Killorglin, Ireland, passed away peacefully surrounded by her family at her home on July 20, 2017. Beloved wife of the late Joseph J. Sullivan. Loving mother of Dennis and his wife Melissa, Daniel, Maureen, Joseph and the late Jeremiah Sullivan. Sister of Mary Travers and her husband Robert, Bridie Woulfe and her husband William and Johnny O'Connor and his wife Mary. Mother-in-law of Shelia Sullivan. Loving and caring Grandmother of Jaclyn Rose, Mark and Jay Sullivan. Also survived by her beautiful cat Nia. Special thanks to Una McPartlin.
Continue reading »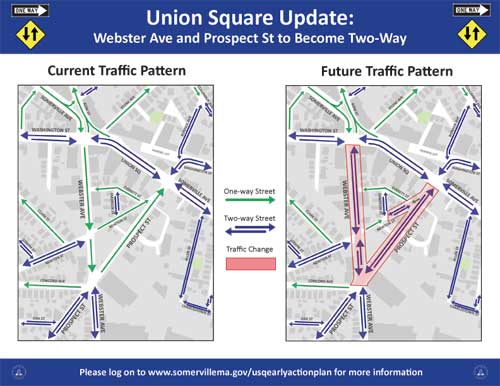 UPDATE: Beginning on Saturday, July 29 (weather permitting), both Prospect St. and Webster Ave. will be converted to accommodate two-way vehicle and bicycle traffic. Currently, Webster Ave. is one-way from Somerville Ave. to the intersection with Prospect St., while Prospect St. is one-way from Webster Ave./Concord St. into Union Square. The switchover is the culmination of a multi-year "Union Square Early Action" planning project, for which construction officially began in spring 2017.
Continue reading »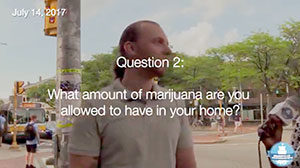 Check out some of the latest headlines with Somerville Neighborhood News, a local journalism production of Somerville Media Center:
SNN on the Street: Marijuana Quiz
Marijuana has been legal in Massachusetts since November. SNN went to Davis Square to see what people know about the ruling and how they feel about the future of pot in our community.
Continue reading »
The Mystic River Watershed Association is pleased to announce a regional photo contest, "Explore Your Mystic," for professional and amateur photographers. As part of the Association's 45th Anniversary, the contest is open to photographers of all ages and provides an opportunity to document the great beauty and challenges of the urban watershed – which includes 22 communities in the greater Boston area.
Continue reading »