Eagle Feathers #86 – Charles

By Bob (Monty) Doherty
What's in a name? For instance, what does the name Charles mean? The name Charles was derived from a Germanic word meaning "man" or "free man." Its original popularity was in honor of "Charles the Great," Emperor of Western Europe. He was born in 742, exactly 1,100 years before Somerville's naming in 1842.

Continue reading »
By Rebecca Danvers
Two local Somerville artists, Resa Blatman and Jeanée Redmond are among six finalists competing to create a permanent piece for the new Gallery at Enso Flats in Brockton.

Continue reading »
(
The opinions and views expressed in the commentaries of The Somerville Times belong solely to the authors of those commentaries and do not reflect the views or opinions of The Somerville Times, its staff or publishers)
TO THE EDITOR,
As both a former East Somerville resident and a retired police officer with over 27 years of service, I was appalled at the sight of seeing city workers unfurling a #BlackLivesMatter banner across Somerville City Hall. Why is it deemed okay to display a political poster on a public building?

Continue reading »

Our guest columnist this week is Somerville Bagel Bard, Lo Galluccio. Galluccio reviewed a new poetry book by Marc Zegans, who once pounded the pavement around these parts, but is now living on the West Coast. Marc's work has appeared in this column before.

Continue reading »

Here is a poem from Marc Zegans from his new collection The Underwater Typewriter.

Continue reading »
The Somerville Historic Preservation Commission (SHPC) and Historic Somerville are seeking volunteers to assist with public openings at the City's oldest burial ground, the 1804 Milk Row Cemetery. Through the City's Docent Program, the Cemetery is open to the public one Sunday afternoon per month from 1 to 4 p.m. Additional volunteers would also be instrumental in opening the Cemetery one weekday evening for two hours  through November.

Continue reading »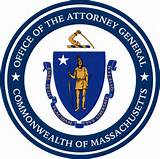 Dedicates funds to help first responders statewide access life-saving drug

In an effort to make the life-saving drug Naloxone more widely available to police and firefighters statewide, Attorney General Maura Healey today announced her office has reached an agreement with Amphastar Pharmaceuticals, Inc. that will require the company to pay $325,000 to help offset the costs of the drug that counters the effects of opioid overdose.

Continue reading »
Arrests:

*
Samuel Stanford, of 14 Boston St., August 26, 8:52 a.m., arrested at home on charges of drug possession to distribute, possession of a class A drug, possession of a firearm without FID card, and possession of ammunition without FID card, and on a warrant charge of felony nighttime breaking and entering.

Continue reading »
Row It Forward: three local nonprofit organizations are splitting $35,000 thanks to a unique giving program at Assembly Row.

Continue reading »
We have been receiving many calls related to sightings of "families" or "packs" of raccoon in recent weeks. It is not uncommon to see a number of raccoon congregating or traveling together. Although it can be unnerving to see so many large wild animals in one place, aggressive behavior toward humans by wild animals is rare if they are left alone. It's best to let them be and they will more than likely be on their way sooner than later.