By Margaux Maxwell
Shoppers in nearby Cambridge started bringing their own shopping bags on March 31 when Cambridge became the largest East Coast City to enforce a ban on plastic bags. This fall, Somerville will enact its own ban on plastic.

Continue reading »
By Josie Grove
The Board of Aldermen will soon vote on a $2.5 million bond to renovate the historic core of the West Branch Library, along with nine other projects to be paid for with revenue from the Community Preservation Act.

Continue reading »
By Sal Ghamo
On April 21 at 5:30 pm, The Fletcher School at Tufts University invited Jordanian entrepreneur Fadi Ghandour to analyze the role business and entrepreneurship plays in creating significant change in the Middle East. Ghandour is responsible for founding Aramex, an international express, mail delivery and logistics services company based in Dubai.

Continue reading »
Artisan's Asylum, 10 Tyler Street, Open Studios and Maker Market is this weekend from Friday, April 29 to Sunday, May 1. Twice a year, they open our doors to the public. Check out individual maker studios, watch plasma cut metal, pick up unique gifts at the maker market, and watch epic robot battles throughout the weekend. Friday 6:00–9:00 p.m. select studios showing, Saturday 12:00–6:00 p.m., Sunday 12:00–6:00 p.m. Jewelry, furniture, drawings, wearable art and more on sale. Fabrication demos in community shops including metal casting, enameling, 3D printing, and more. Tours of the 40,000 square ft. facility at 7:00 p.m. on Friday and 2:00 p.m. and 4:00 p.m. on Saturday and Sunday. For tickets and information about Artisan Studios www.artisansasylum.com.

Continue reading »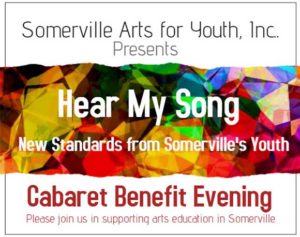 By Jessica Kenney
Somerville has a brand new youth arts organization that allows young people to express their creative and artistic interests and talents. The group is called Somerville Arts for Youth, or SAY. They are a non-profit organization established to create opportunities in arts education for the youth in Somerville. Their director, Charles Jabour, says he is thrilled to be on board with this new program.

Continue reading »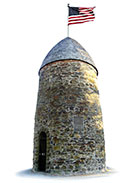 Community volunteerism is an uplifting thing to observe and, especially, to participate in. When the efforts involved result in making the community a bit cleaner and a more comfortable place to live then it is all to the better.
So it is with the annual Somerville Spring Cleanup coming up this Saturday as many residents pitch in, pick up, and sweep out the old, unwanted refuse and generally celebrate our mutual appreciation of the city we live and work in.

Continue reading »

Eagle Feathers #102 – Patriots' Day

By Bob (Monty) Doherty
This past week, historic-minded citizens celebrated Patriots Day at Foss Park. It was a beautiful day, and a larger than normal crowd attended. They came to observe the reenactment of Paul Revere's historic ride. Period children's games were played and samples of food from the era went fast. The high school band's music filled the air with patriotic tunes and colonial-dressed volunteers complemented the true meaning of what this holiday is about … Patriotism.

Continue reading »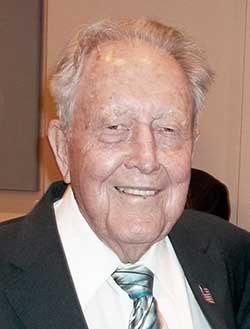 By Ross Blouin
LeRoy H. Keihn, age 97 of Grove City, Ohio formerly of Medford and Somerville, Ma. died on April 23, 2016. He was retired as a Warrant Officer from the United States Navy, with more than 20 years service to his country and he was a survivor of the attack on Pearl Harbor on December 7, 1941. Roy was serving on the battle ship USS Tennessee at the time. After his retirement from the Navy, Roy joined the Winter Hill Bank as a Teller and he worked his way through the ranks to become the President and Chief Executive Officer of the Winter Hill Bank in 1972 and served in that capacity until his retirement in 1992.

Continue reading »


*
Somerville resident Ifeanyi Menkiti currently owns the famed Grolier Poetry Book Shop in Harvard Square. Here is a memoir essay by poet Richard Dey about this venue for poetry-lovers, poets, and poetry books.
The sign "No Law books, No Text Books" was taped to the door, the long couch to the left of the door and beneath the big window stretched invitingly, and above the shelves of books, out of reach and not easy to see, hung the framed black-and-white photographs of poets you found in anthologies of twentieth century poetry. Proprietor Gordon Cairnie, by then an old man, was in the shop, standing around. I first went up the two or three high, unlevel steps and into the shop in the fall of 1970 and continued to buy books there for some 35 years. It was the shop everyone at The Harvard Advocate went to, and I was on the Advocate board, eventually as poetry editor.

Continue reading »


*
Jim Foritano, a Somerville Bagel Bard, sent us a poem.