By Jim Clark
An order was put forward at the latest meeting of the Somerville Board of Aldermen Legislative Matters Committee on Thursday, November 2, asking that the Director of Health and Human Services report to the on Board whether smoking tobacco and marijuana is restricted to beyond a 50 foot radius around parks, playgrounds and athletic fields, and, if it is not, to work with the City Solicitor's Office to change the regulations to prohibit such smoking on public property within 50 feet of parks, playgrounds and athletic fields.
Continue reading »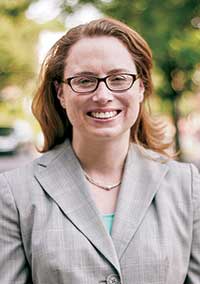 By State Rep. Christine Barber
(The opinions and views expressed in the commentaries and letters to the Editor of The Somerville Times belong solely to the authors and do not reflect the views or opinions of The Somerville Times, its staff or publishers)
After waiting for many years, there is finally some good news about the Green Line Extension (GLX) to Somerville and Medford. Federal approval is moving forward, the state has met all of its milestones, and the contractors who will re-start the project will be chosen in the next few weeks. The first portion of the GLX project, Phase I, will run from Lechmere Station to College Avenue in Medford, near Tufts University, with a separate spur from Lechmere to Union Square. The news that the GLX is moving forward is positive and it's about time.
Continue reading »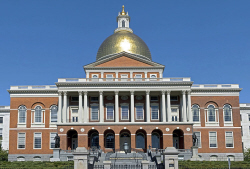 State Representatives Christine P. Barber, Denise Provost, and Mike Connolly voted last week to ensure affordable access to contraception. H.536/S.499, An Act relative to advancing contraceptive coverage and economic security in our state, known as the ACCESS bill, will ensure that the 1.4 million women in Massachusetts who currently use some form of birth control can access it when they need it. This bill protects against rollbacks of coverage for preventive services at the federal level.
Continue reading »
This week is the beginning of the East Somerville clothing drive, which began on November 13 and will continue through November 24. Hosted by Second Chances, Inc. and Mudflat Pottery School. You can find donation boxes at Whole Foods Market, 45 Beacon St. and Architectural Openings, 16 Garfield Ave. Second Chances reuses and recycles clothing, shoes and accessories so that homeless and lower income people feel confident and valued as they take their first steps toward brighter futures. For for more details go to www.secondchances.org/clothingDriveMudlflat2017. Drop off Monday to Friday from 10:00 a.m. to 6:00 p.m.
Continue reading »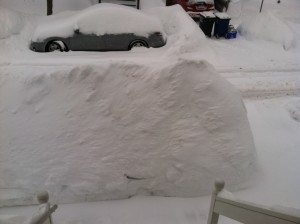 During snow emergencies this winter, residents must park on the ODD side of the road only, unless otherwise posted.
 Residents encouraged to sign up for City alerts in advance.
As snow season approaches, the City of Somerville reminds all residents that for winter season 2017-2018, the side of the street where snow emergency parking is allowed will change to the odd side.
Continue reading »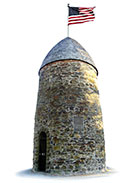 Kudos to our Board of Aldermen, who are tightening up the ordinance protecting our kids and the general public from the dangers and inconvenience of being exposed to smoke in and around our public parks and play spaces.
We do live in a free society, but certain freedoms come with a few caveats and responsibilities, most particularly when harmful substances are potentially put into an atmosphere that we all have to share and share alike.
Continue reading »


*
Starving Moon
By Luke Salisbury
Millennium Resolution
By Jean Dany Joachim
JEBCA Editions
ISBN: 13: 978-1-68084-051-3
41 Pages
Review by Dennis Daly
Love and friendship in times of license and freedom often go amiss, derailed by life's pedestrian complications. Prescribed relationships, on the other hand, monitored by their context in society and tempered by existential considerations or overarching cultural institutions reduce the tragedy and drama in everyday life to an acceptable expectation level. There's the rub. Unpredictable extremes of behavior make life not only more interesting, but also, infused by unwieldy passion, more creative.
Continue reading »