Molly Lynn Watt, a longtime member of "The Bagel Bards"( a literary group in Somerville ) has released a lyrical memoir with Somerville's Ibbetson Street Press. The book concerns her work in the 1960s with the Civil Rights Movement. Somerville resident Bert Stern has reviewed this book for " Off the Shelf."

*
Jason Wright is the founder of the online literary magazine Oddball.

Continue reading »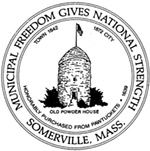 Due to pre-scheduled meetings, there will be no walk-in flu vaccination clinic
at the City Hall Annex on Thursday, Dec. 18. A clinic will be held on Saturday, Dec. 20 at the Winter Hill Community School cafeteria (please use the Medford St. entrance) from 9:30 to 11 a.m. Clinics are open for residents and non-residents ages five years and older. While there is no charge for vaccinations, attendees are asked to bring an insurance card if available. Attendees requiring additional assistance or other accommodations should contact the Somerville Health Department at 617-625-6600 ext. 4300.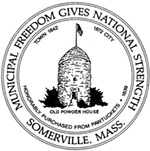 Supporting the city's efforts to expand housing affordability in Somerville, the
Community Preservation Committee
has recommended and Mayor Joseph A. Curtatone has requested that the Board of Aldermen appropriate over $2.2 million in Community Preservation Act (CPA) funds to the Somerville Affordable Housing Trust Fund to acquire, create, preserve, support, and rehabilitate affordable housing in Somerville. The Trust is now accepting applications for affordable housing projects and programs that could be funded with CPA revenue.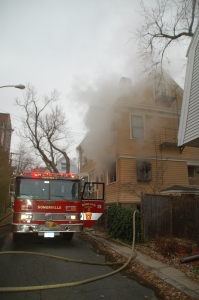 By Tom  Bannister
The Somerville and Cambridge Fire Departments responded to a two-alarm fire at 83 Belmont St. at approximately 9 a.m. on Tuesday morning.
Arrests

:


*

A juvenile, December 8, 2:30 p.m., arrested at Derby St. on a charge of larceny from a building.

Sarah Whitlock, of 50 College Ave., December 11, 2:20 p.m., arrested at home on warrant charges of assault and battery and assault and battery with a dangerous weapon.

Continue reading »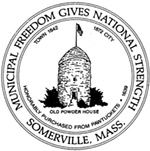 The City of Somerville invites all interested community members to join in a discussion and submit feedback on the Recreation Department's programming and activities. The city will host a public forum on Wednesday, Jan. 7, from 6:30 to 8:30 p.m. at the Argenziano School cafeteria (290 Washington St.). Last spring, Mayor Curtatone convened a
Recreation Task Force
to develop recommendations on ways to expand and strengthen existing programming. At the upcoming Forum, Task Force members will present their findings, and new Recreation Director Jill Lathan will share her feedback and her goals for the department in the coming year. Community members are invited to provide feedback and to meet the City's newest Recreation Director. For more information about the Task Force and its recommendations, visit
somervilleresistat.blogspot.com/p/rectaskforce.html
, or contact Stephanie Hirsch at
SHirsch@somervillema.gov
.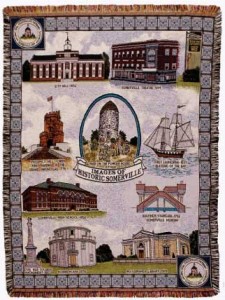 Looking for a unique gift for an impossible friend, colleague or family member? Consider this new afghan created to celebrate and display some of Somerville's most notable historic structures. The full color, machine washable afghans are woven exclusively for the city by Simply Home of Virginia. They may be purchased for $65 from the Somerville Historic Preservation Commission* at City Hall (617-625-6600, ext. 2500), or via PayPal on the SHPC website noted below, or from the Somerville Museum at One Westwood Road where discounts of 10% are offered to current Museum members. They are open by appointment (617-666-9810) or go to
www.somervillemuseum.org
.

Life in the Ville by Jimmy Del Ponte
(The opinions and views expressed in the commentaries of The Somerville Times belong solely to the authors of those commentaries and do not reflect the views or opinions of The Somerville Times, its staff or publishers)
I love Christmas! I love the songs, the TV commercials, the Christmas specials on the tube, and seeing cars with Christmas trees on the roof. I also love saying the words Merry Christmas!

Continue reading »
The Somerville High School Highlander Café is featuring live piano musical entertainment on Friday afternoons during lunch, courtesy of Somerville High School music students. The Highlander Café is open for lunch Wednesdays, Thursdays and Fridays from 11:00 a.m. – 1:00 p.m. Stop by for a delicious lunch in a lovely setting, prepared by Somerville High's Culinary Arts students working under the guidance of Culinary Arts Instructors Jeffrey Stuart and Melissa Nova.