It is always a pleasure to get a new book published by a new local press. A colleague of mine at Bunker Hill Community College in Boston, Enzo Silo Surin, the founder of the Central Square Press, has published a new book of poetry (A Hard Summation) by poet and Somerville resident Afaa Michael Weaver. Weaver is a professor at Simmons College in Boston, and recently won the prestigious Kingsley Tufts Award. He has penned a collection of 13 poems that cover the history of African- Americans from the Middle Passage to the present day. Weaver's intention, according to Surin, is to give the reader, "an opportunity to listen, celebrate, commemorate, and appreciate the success and failures of the past in order to develop a current and contextual understanding of what it means to be an African-American."

Continue reading »

Professor William Harney of Endicott College has the gimlet eye of a newspaper reporter and the sensibility of a poet. Look below and see why.
Arrests

:


*

William Cruz, November 10, 9:04 a.m., arrested at 220 Washington St. on warrant charges of felony nighttime breaking and entering and larceny over $250.

A juvenile, November 10, 2:35 p.m., arrested at Grand Union Blvd. on charges of failure to stop or yield, credit card fraud over $250, unlicensed operation of a motor vehicle, credit card forgery, receiving a stolen credit card, and receiving stolen property under $250.

Continue reading »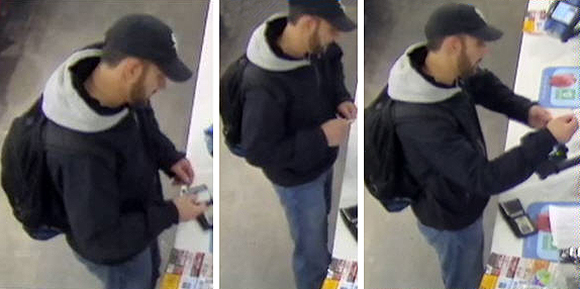 The identity of the individual in this photo is sought by the Somerville Police in connection with a string of thefts from local athletic clubs. Please contact Det. Paul Duffy if you know this person's identity: pduffy@police.somerville.ma.us, 617-625-1600 x7219
— The Somerville Police Department
(The opinions and views expressed in the commentaries of The Somerville Times belong solely to the authors of those commentaries and do not reflect the views or opinions of The Somerville Times, its staff or publishers)
I am writing to thank my supporters during my bid for the 34th Middlesex District seat. Although I did not win the race, I know that Medford and Somerville will continue to thrive. I have walked the streets of this district, knocked on almost every door and talked to the residents and listened to their concerns. Although there is still a lot of work to be done in the district, I believe the commitment the residents have to their community will prevail.

Continue reading »
Join Mayor Joseph A. Curtatone, Superintendent of Schools Tony Pierantozzi, Somerville High School Headmaster John Oteri, and members of the Board of Aldermen and School Committee on Monday, Nov. 17, at 6 p.m. for the reopening ceremony of the Somerville High School auditorium. The auditorium had been closed since Oct. 2012 for extensive repairs following damage that occurred during Hurricane Sandy. The brief ceremony on Monday will include a short speaking program, and entertainment by the Somerville High School Orchestra, Drumline, and Chorus.

Life in the Ville by Jimmy Del Ponte
(The opinions and views expressed in the commentaries of The Somerville Times belong solely to the authors of those commentaries and do not reflect the views or opinions of The Somerville Times, its staff or publishers)
There used to be three junior high schools in Somerville for grades 7,8 and 9. The Western Junior High School on Holland Street near Teele Square, The Northeastern Junior High School on Marshall Street near the High School, and The Southern Junior High School on Summer Street near Union Square. My mother graduated from the Southern in 1941 and I was a substitute teacher there in the 1980's. It's now basically a dog park and a pretty nice field.

Continue reading »
— Photos by Claudia Ferro
Somerville Youth Arts Coordinator Jimmy Del Ponte, The Somerville High School Music Department and The Communications Department presented Somerville Rocks! on Friday, November 7.

Continue reading »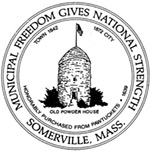 Somerville Assessor's Office to Release FY15 Property Assessments Early and to Host Evening Mobile Office Hours for Property Owners
As a courtesy to our property owners, The City of Somerville Board of Assessors is making fiscal year (FY) 2015 assessments available early and holding evening mobile office hours to answer property owner's questions. Usually, property owners receive notice of their new assessed values in their third quarter tax bill in late December/early January. This year, to allow residents and property owners additional time to review their new values and request changes, the new values, which have been approved by the State Department of Revenue, are being made available as of Wednesday, Nov. 19. As always, formal appeals will be accepted, this year from Jan. 2 to Feb. 2, 2015. This year for the first time, owners may also request changes during an additional three-week period from Nov. 19 to Dec. 9, 2014.

Continue reading »
By Rebecca Danvers
It's hard to believe that Vernon Street Open Studios has been a Somerville institution for 40 years, but it has and a celebration is set for the next few weeks that will shine a light on this dynamic center of creativity.
A special exhibit highlighting Vernon Street will be in place at the Somerville Museum through mid-December, featuring the works of the studio's artists, past and present.

Continue reading »