*
Barry Duncan writes palindromes. Constantly redefining what can be accomplished in two directions, he has provided texts for collaborations with the composer Oliver Caplan and the dance company Monkeyhouse, and he has had a gallery show at ArtHelix in Brooklyn. Ever since he was profiled by Gregory Kornbluh in the magazine The Believer, Barry has been in demand (well, sort of) as a speaker and an authority on all things reversible. He is the subject of Michael Rossi's upcoming documentary film The Master Palindromist (www.masterpalindromist.com) and the author of the (as yet unpublished) book I Am The One Making Reversible Art. Barry lives in Somerville, Massachusetts, is always accepting commissions, and can be reached at palindromist@hotmail.com.
By Jim Clark
On Sunday, August 21, at approximately 2:05 p.m., the Quincy Police Department responded to a report of an armed robbery. The investigating officer spoke to the victim, a Sister at The Daughters of Mary of Nazareth Convent.

Continue reading »
Arrests:

*
 Carlos Silveira, of 48 Governor Winthrop Rd., August 16, 1:04 a.m., arrested at Assembly Row on charges of assault and battery with a dangerous weapon, reckless operation of a motor vehicle, malicious wanton defacement of property, assault with a dangerous weapon, and leaving the scene of personal injury.

Continue reading »
By Tom Bannister
Somerville Mayor Joseph Curtatone appeared before the press and public on Monday to personally announce that the city's struggle with the $2+ billion Wynn Resorts project has come to an end.

Continue reading »
I interviewed Barry Duncan–Master Palindromist at the Bloc 11 Cafe in Somerville. A palindrome is a word, phrase, number, or other sequence of characters which reads the same backward or forward. Allowances may be made for adjustments to capital letters, punctuation, and word dividers. Examples in English include "A man, a plan, a canal, Panama!", "Amor, Roma", "race car", "stack cats", "step on no pets", "taco cat", "put it up", "Was it a car or a cat I saw?" and "No 'x' in Nixon".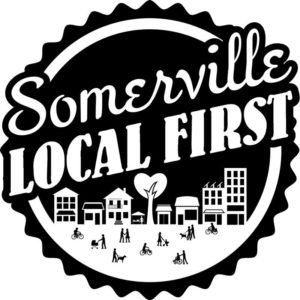 Community Co-op Series: Health & Wellness Edition at The Training Room on September 24
It's a run + bike + run! Looking for something active and local to do in the Boston area as we move into Fall? Sign up to participate in this LOCAL DUATHLON fundraiser that's not only good for your health, but good for the local economy. Run 2 miles, bike 10 miles (indoor), and run 1 more mile to the finish!
By Tom Bannister
Have you or a family member stopped going out and doing the things you enjoy, due to a fear of falling? The Stay Strong Program could help.
Offered through the Health and Wellness department at Somerville-Cambridge Elder Services (SCES), Stay Strong focuses on simple strength and balance exercises that can help prevent a fall, explained program coordinator Eliza Wiesner.

Continue reading »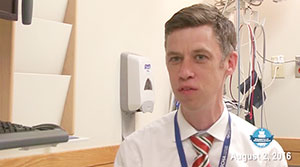 Here are some of the stories presented on Somerville Neighborhood News:
After the third longest heat wave in Boston history, temperatures dipped into the 70's for a few days of relief. As temperatures begin to climb again we check in with Dr. Chris Fischer of Somerville Hospital for a closer look at staying healthy in the heat; why many people don't realize their emergent health problems might be heat related; who's at risk and what to watch for when temperatures rise.

Continue reading »
By Mengqi Sun
99 years ago, Archibald Query created Marshmallow Fluff right in Union Square. This September, in its 11th year, What the Fluff Festival returns with more food, music, and activities, commemorating that invention.

Continue reading »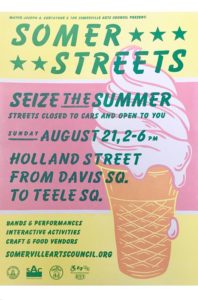 Free Open Streets event to feature live music, family-friendly activities, food, and more.
Celebrate the season at "Seize the Summer," the August installment of the city's SomerStreets festival, on Sunday, Aug. 21, from 2:00 to 6:00 p.m. between Davis Sq. and Teele Sq. on Holland St. SomerStreets is the City of Somerville's take on the internationally renowned Open Streets concept, closing busy city streets to vehicles, and opening them up for cycling, walking, dancing, running, and other modes of activity. Through SomerStreets, the city and its community partners aim to promote and encourage easy access to physical activity, fresh foods, and reconnecting with neighborhoods and businesses and their unique cultural elements in a thriving urban environment.

Continue reading »