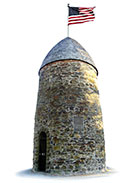 Community volunteerism is an uplifting thing to observe and, especially, to participate in. When the efforts involved result in making the community a bit cleaner and a more comfortable place to live then it is all to the better.
So it is with the annual Somerville Spring Cleanup coming up this Saturday as many residents pitch in, pick up, and sweep out the old, unwanted refuse and generally celebrate our mutual appreciation of the city we live and work in.
Continue reading »
The PUMA Store at Assembly Row welcomed football star and New England favorite Julian Edelman to Somerville on Saturday, April 15. The beloved PUMA ambassador was in-store hosting a fan and consumer meet. During the event, fans got the chance to have their picture taken with Edelman. The line was long getting in to see Edelman, but fans thought it was well worth the wait.


*
Massachusetts Poetry Festival May 5 to May 7, 2017

*
With increments of spring beginning to appear, residents of Massachusetts are looking forward to the potential for activity that good weather brings. As a poet residing in Somerville, a creative, and member of Mass Poetry staff, I am especially looking forward to the start of spring because it signals the oncoming of the Massachusetts Poetry festival.
Continue reading »


*
Margaret Young is the author of Willow from the Willow (Cleveland State University Poetry Center 2002) and Almond Town (Bright Hill Press 2011). Her chapbook Blight Summer is forthcoming from Finishing Line Press, and her translation of Sergio Inestrosa's Espacio Improbable de un Haiku will be out soon from Obsidiana Press. She teaches at Endicott College.
Continue reading »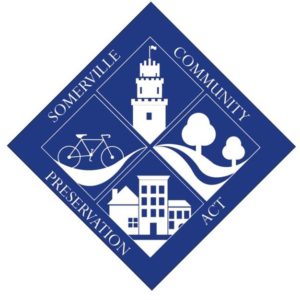 Somerville High School Graphic Design Students design outstanding logo to reflect Committee's mission
When the Community Preservation Committee (CPC) decided to update their logo, they could have hired a professional, but instead they chose to partner with the talented students in the Somerville High School Graphic Design & Visual Communications Program of the Center for Career and Technical Education. By all accounts, it was a great choice.
Continue reading »
~Photos by Claudia Ferro
The City's annual Patriot's Day celebration was held today at Foss Park. Today's events included Colonial games, light refreshments, live music by the Somerville High School band, and a visit from "Paul Revere" on horseback on his historic ride from Boston to Lexington through Somerville.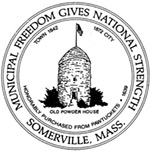 Celebrate Arbor Day at the Quincy Street open space with nature walks, art projects, tree planting and interactive activities for people of all ages
The Somerville Arts Council and the Somerville Office of Sustainability and Environment present the Tiny Great Outdoors Festival, a free Arbor Day and SustainaVille event, at the city's tiniest "urban wild," Quincy Street Open Space, 16 Quincy St., from noon to 2 p.m. Sunday, April 23, 2017. (Rain date: April 30.) Join scientists on tiny hikes in the park exploring wildlife here in Somerville. Learn how global warming is changing the environment, even in our backyards. Help plant a tree and take home a free seedling, and participate in activities, games, and art.
Continue reading »