By Amy Swain
Last Tuesday, September 13, the Board of Aldermen (BOA) held their regular meeting. There was a plan in place to discuss the new base water charge that many voiced outraged over at the last meeting. At that meeting, the board requested the DPW have certain information regarding their budget and describing reasons for the new charge, so that the Board as well as any concerned citizens could make educated decisions and requests. As the department released this information less than two hours before the meeting, all there was to do was express further outrage. Alderman at Large William A. White, Jr. did just that, and plans were made to have a more in-depth discussion at the next meeting on September 23.
This Friday, September 23, The Somerville City Club presents Somerville's own Jimmy Plunkett at a fundraiser at the club hall (across from Holiday Inn on Innerbelt Road). Donation is $20. Raffle and light refreshments begins at 8:00 p.m. and goes to 12 midnight. A great time and a great cause. The club actively supports the youth of Somerville. Proceeds to benefit this coming annual Children's Christmas Party. For information and to reserve your tickets call Rita Bears at 857-866-7464, Steve Harvey 617-625-7325, Don Johnson 617-866-7464 or directly to the club at 617-623-9340. Come celebrate their 50-year anniversary of serving and supporting the children of Somerville.

Continue reading »
The Boston Garden of Peace is a visual memorial created to commemorate victims of homicide. Each year victims of violence from Boston and surrounding areas are recognized in a celebration at the Garden of Peace located adjacent to the Plaza of 1 Cambridge Street (on Somerset Street), Boston, MA.

Continue reading »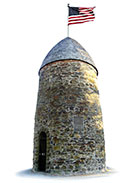 It's long stood as a symbol of our fair city, and now after an extensive renovation effort – thanks to funds allotted by the Community Preservation Act – the Prospect Hill Park tower is back to a state of structural integrity befitting its fabled status.
Residents and city officials gathered on Tuesday to rededicate the monument and herald its new incarnation as a cherished part of our local history.

Continue reading »


*
In less than 30 minutes you can have this childhood classic on your table. This basic recipe for mac & cheese will satisfy the kids and adults alike. Feel free to substitute or add your favorite cheese to this recipe.

Continue reading »
By Rebecca Danvers
On September 12, the Davis Square Theatre in Somerville reemerged as The Rockwell, continuing its legacy of providing a home for the region's flourishing arts community in honor of its late owner, Somerville business leader and restaurateur Ken Kelly (The Independent, Foundry on Elm, Saloon, Brass Union, River Bar).
Originally established in 1987 as The Boston Baked Theatre and later as Jimmy Tingle's Off Broadway, the new incarnation of the playhouse includes the name dedication, an updated look, equipment upgrades and original programming curated by the theater.

Continue reading »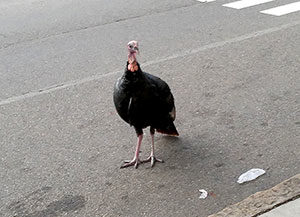 By Donald Norton
One fine sunny morning this week, crossing Mystic Avenue and driving up Temple Street we saw our Ten Hills Turkey walking around, unfazed by all the cars and people. He calmly strolled up the sidewalk and munched on some plants at the old St. Polycarp's. Another driver and I walked the sidewalk with the turkey, who loved the company and was apparently talking to us in turkey talk – whatever that is – probably telling us he is not going to be on the table on November 24. We agree that he probably won't. Hoping to see his rear feathers fanned out to show us how beautiful they are – not this day, but hopefully soon.


*
A new poetry collection is out by Somerville's Gloria Mindock. It is reviewed here by the noted critic Dennis Daly: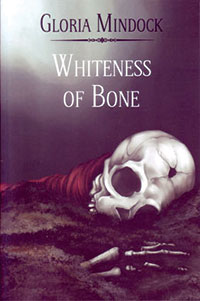 Whiteness of Bone
By Gloria Mindock
Glass Lyre Press
Glenview, Illinois
www.GlassLyrePress.com
ISBN: 978-1-941783-19-1
81 Pages
Review by Dennis Daly

Continue reading »


*
Michael Todd Steffen is the director of the Hastings Room Reading Series in Cambridge, Mass..  His latest book of poetry is Partner, Orchard and Day Moon that was published by Cervena Barva Press. His poems and articles have been published in many literary reviews in the United States and abroad. He has spent ten years living and teaching in France and England, an experience that has enriched his creativity. He was awarded the Somerville News Writers' Festival Poetry prize.
Arrests:

*
Onyx Thorton, of 10 River Rd., September 12, 3:17 p.m., arrested at home on warrant charges of destruction of property over $250 and larceny over $250.
Timothy Hattis, September 14, 5:04 p.m., arrested at Fellsway West on charges of possession of a class A drug and conspiracy to violate drug law.

Continue reading »