Eagle Feathers #117 – Rail Trails

By Bob (Monty) Doherty
Since 1835 Somerville citizens have been riding trains, trolleys and buses operated under the now Massachusetts Bay Transportation Authority. Popularly called the "T," this system can trace her routes back to the construction of America's first industrial city, Lowell, and its needed link with Boston.
By Rebecca Danvers
Eight underclassmen, led by team captain and former Somerville High School star athlete Indira Evora, dominate a 12-woman Saint Michael's College women's basketball roster in 2016-17, as the youths look to buoy a squad that suffered 10 single-digit losses last winter but aims for its fourth Northeast-10 Conference Championship berth in seven seasons.

Continue reading »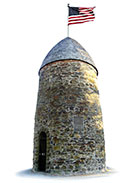 Giving thanks for our blessings is normally an easy thing to do. We may often get caught up in the day-to-day trappings of scratching out a living, ducking misfortune, and seeking out an occasional highlight to add to our mental scrapbooks. Usually, though, we come around to feeling and expressing that special sense of appreciation and gratitude that comes in moments of quiet reflection just in time to validate ourselves as worthy recipients of such blessings.

Continue reading »
(The opinions and views expressed in the commentaries and letters to the Editor of The Somerville Times belong solely to the authors and do not reflect the views or opinions of The Somerville Times, its staff or publishers)
Dear Editor,
I wanted to write to commend Nicholas Salerno, Chairman of the Elections Department and his staff for what has served as a well-organized and welcoming process that was an "Independence Day" for me.

Continue reading »
By Jim Clark
While on a detail in full uniform on School Street last week, a police officer had stopped traffic for an exiting construction vehicle and was able to get a few of the remaining vehicles past the point of congestion.
When a vehicle operated by Heather Leet approached the officer's position, she was told to stop, according to reports.

Continue reading »


*
Harris Gardner and myself, along with the Director of the Somerville Arts Council, Greg Jenkins, jump-started the first Poet Laureate position in Somerville, MA in 2014. Nicole Perez Dutton was the pick of the committee, and she has done a fine job. Now the search begins, yet again. Here is the application process…


*
This week we have haiku in Spanish by Sergio Inestrosa, a professor of Spanish and Latin American Studies at Endicott College. Professor Margaret Young of Endicott College has translated them.
Arrests:
Heather Leet, of 10 Pine St., Arlington, November 14, 10:56 a.m., arrested at School St. on charges of reckless operation of a motor vehicle, resisting arrest, assault with a dangerous weapon, failure to stop for police, and resisting arrest.
Michael Ortiz, of 73 Montvale Ave., Woburn, November 14, 4:02 p.m., arrested at Mystic Ave. on charges of larceny over $250, violation of city ordinance possession of a dangerous weapon, and conspiracy.
An open letter to the community from  Joseph A. Curtatone, Mayor of Somerville, MA and
Ben Echevarria, Executive Director of The Welcome Project, Somerville, MA
In the wake of the election, our phones have been ringing off the hook. We've heard from parents who fear they will be rounded up while their young children wait for them at home. We've heard from women, Muslims, members of the LGBTQ community, and students of color fearing intensified discrimination. We've heard from people who believe equality and decency are core American values at risk. This is the heartbreaking part of the election: the sheer number of people who feel like the Trump campaign was predicated on breaking faith with one another.

Continue reading »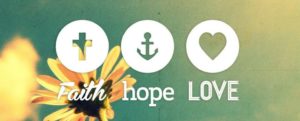 The Ryan Harrington Foundation cordially invites you to join them for a special Mass of Hope & Recovery celebrated by dear family friend and fellow community member, Father Paul Coughlin.
"We would love for everyone to attend this Mass regardless what your religious affiliation or higher power may be" said Cathy Harrington, the mother of Ryan Harrington and an officer of the Foundation. "This is about reflection, connection and community."