Arrests:

*
Brian Daley, of 17 Coleman St., Malden, September 22, 12:59 p.m., arrested at Walker St. on charges of attempt to commit a crime and malicious wanton defacement of property.
Faith Morgan, of 100 Mountain View Dr., Stoneham, September 22, 2:19 p.m., arrested at Fellsway on charges of disorderly conduct and disrupting court proceedings.

Continue reading »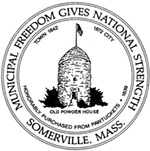 The City of Somerville's LGBTQ Community Liaison and the City of Cambridge GLBT Commission are partnering for a special screening of the independent film "The Year We Thought About Love." Released this year, the documentary has screened at film festivals around the world, and now comes to Cambridge for a free screening and Q&A with cast and the filmmaker.
Continue reading »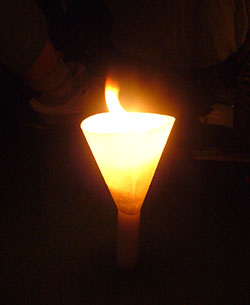 Mayor Joseph A. Curtatone and the Somerville Commission for Women announce the Annual Candlelight Vigil in honor of Domestic Violence Awareness Month on Wednesday, October 7 at 6 p.m. at the Somerville Public Safety Building, 220 Washington St. The vigil walk begins at 6 p.m. through Union Sq., concluding with a speaking agenda at the Public Safety Building at 6:30 p.m.
Continue reading »
By Jim Clark
Somerville Mayor Joseph Curtatone issued an appeal via Facebook last Wednesday calling on Middlesex District Attorney Marian Ryan to drop all charges against protesters who blocked traffic on I-93 last January.
The so-called "Somervillle 18," consisting of protesters from Somerville and Boston, shut down traffic in Milton and Somerville in an action calculated to bring attention to alleged mistreatment of African Americans by law enforcement authorities. At the time of the arrests, the District Attorney said that the protester's actions "jeopardized public safety."

Continue reading »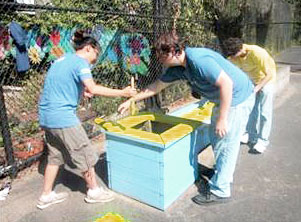 Thirty volunteers came out to the Brown and Healey Schools on Thursday, September 17 as part of the 5th annual Tech Give Back-a day of service for Boston technology companies, coordinated through TUGG (Technology Underwriting Greater Good and Building Impact, a partner nonprofit. Volunteers spent the day enlivening two schools' playgrounds, painting a large kickball court, putting in new four-square courts, hopscotch and a soccer pitch, and repainting basketball court lines. Students watching the progress chimed in with what else they'd like to see on their playground: "gridiron lines!" "another four-square!" … and TUGG delivered.
By Tom Bannister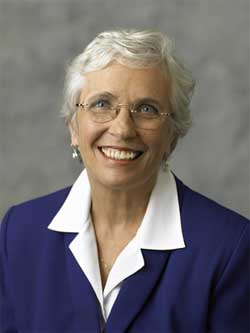 Senator Pat Jehlen, Representative Evandro Carvalho, and Representative Mary Keefe joined in testimony before the Joint Committee on The Judiciary last week in support of reforms for police investigations into officer-involved deaths.
Representative Carvalho filed H. 1227 An Act relative to maintaining the integrity of the judicial system, while Senator Jehlen and Representative Keefe filed separate legislation H. 1428 An Act regarding judicial investigations of law enforcement officer-involved deaths. The elected officials urged the Committee to release a bill to establish uniform, independent investigations of all officer-involved deaths.

Continue reading »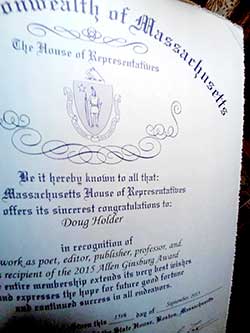 Somerville poet, and Arts Editor of the Somerville Times, Doug Holder was recently honored by the Massachusetts House of Representatives. A citation was presented to Holder by State Representative Denise Provost in recognition of his work as a poet, editor, publisher and professor.
Significant improvements in Math help pace district's continued upward trajectory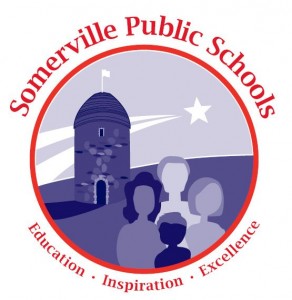 A third consecutive year of sustained high growth across the District in both English Language Arts (ELA) and Mathematics, according to Spring 2015 MCAS results released today by the Massachusetts Department of Elementary and Secondary Education, helped Somerville Public Schools maintain its lead among urban districts in the Commonwealth. The continuing high growth trend was matched by a notable improvement in the percentage of students moving out of the Warning/Needs Improvement categories, as well as an increase in the percentage of students scoring Proficient or Advanced, particularly in Math. The continuing upward trends point to the hard work of teachers across the District implementing instructional practices that meet the needs of Somerville students at every level.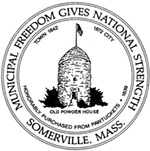 This Saturday, Sept. 26, Somerville Ave. in Union Sq. will be closed between Webster Ave. and Prospect St. from 1 p.m. until approximately 8 p.m. to accommodate the annual "Fluff Festival."
Continue reading »
Masterful songstress to grace the stage at Johnny D's

*
By Jim Clark
The butterfly effect. This is the scientific theory that a single occurrence, no matter how small, can change the course of the universe forever. In the case of Melanie Safka-Schekeryk – known professionally simply as Melanie – a right zig here and a lucky zag there made all the difference in the way things turned out for this remarkably talented singer-songwriter.

Continue reading »