This year's Somerville High School musical, Bring It On – The Musical, featuring SHS Highlander cheerleaders, takes audiences on a high-flying journey filled with the complexities of friendship, jealousy, betrayal and forgiveness.
Tickets are on sale now at www.shsma.booktix.com for this energetic musical production. Shows are February 9 and 10 at 7:00 p.m. and February 11 at 2:00 p.m. and 7:00 p.m., at the Somerville High School Auditorium.
Continue reading »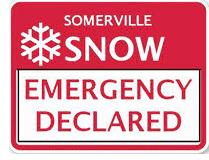 Based on weather forecasts for up to 12 to 14 inches of snow, Somerville is declaring a snow emergency to go into effect at 12:00 a.m. on Thursday morning, February 9. Residents can begin moving their cars now to the EVEN-numbered side of the street (unless posted signage states otherwise).
Continue reading »
By Joe Ruvido
Cold and brisk conditions did not stop nearly 5,000 people from gathering on the lawn in front of Somerville High School for the #OneSomerville rally on Saturday.
The rally was co-hosted by The City of Somerville and The Welcome Project, an immigrant rights advocacy group based in Somerville. Joining the mayor on stage were members of the Board of Aldermen, the Somerville Police and Fire Departments and Congressman Michael Capuano.
Continue reading »
By Jim Clark
At the most recent regular meeting of the Board of Aldermen, the Legislative Matters Committee reported on the completion of a resolution to require all developers that receive any form of public financial support to use responsible prevailing-wage contractors that provide health insurance, worker's compensation, retirement benefits, and apprenticeship training to build their projects.
Continue reading »
Interview by Gilmore Tamny
Could you tell us a bit more about yourself and your background? Did you always want to be a poet and/or drawn to poetry?
Well, I was born in Manhattan in 1955. And my mother's side of the family was long-involved in the book business. They started selling books from pushcarts on the Lower East Side of NYC back in the early part of the last century. My late Uncle David Kirschenbaum was a prominent book dealer, and eventually founded the Carnegie Book Store in New York City's Book Row. So I was always around books, they were very much part the texture of my life. I started writing poetry in the 70s when I was living in a rooming house in the Back Bay of Boston. I recounted much of my life as a poet during this time in a lyrical memoir that was published, Portrait of an Artist as a Young Poseur: 1974 to 1983 (Big Table Books). I think what jump started me was when I inadvertently found On the Road by Jack Kerouac on the shelves of the now defunct Barnes and Noble in Downtown Crossing in Boston. From there I read all the Beat poets and writers, and then went on to other genres, Eventually I went on to graduate school to further my education.
Continue reading »
The Somerville Chamber of Commerce Government Affairs Breakfast with U.S. Representative Michael Capuano takes place at the Holiday Inn, 30 Washington Street, on Thursday, February 9. Doors open at 7:45 a.m., Buffet breakfast at 8:00 a.m. Sponsored by Winter Hill Bank. $25 Chamber members, $35 Non-members. RSVP with name(s) and affiliation(s) for you and your guest(s) to smackey@somervillechamber.org.
Continue reading »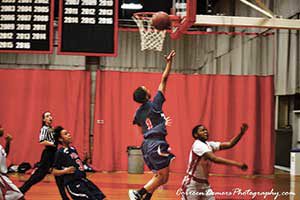 By Ashley Richardson
Early in the week, the Prospect Hill Academy Lady Wizards overwhelmed Salem Academy Charter by a lopsided score of 69-14 in a home contest at the Arthur D. Healey School in Somerville. A day later, the Community Charter School of Cambridge Cougars ventured over to Lexington and came away with a 39-25 decision over Minuteman Regional High School. This put the Massachusetts Charter School Athletic Organization's only two undefeated teams on a collision course with each other last Friday at MIT in Cambridge—PHA at 10-0 and CCSC at 17-0.
Continue reading »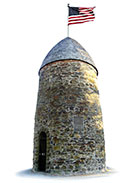 In what could only be termed a comeback for the ages, our beloved New England Patriots won the big game last Sunday. Our heartfelt appreciation goes out for their stunning achievements this past season. They played great, and we love them for it.
We congratulate the Atlanta Falcons for an outstanding season and the tremendous effort that they put into the championship final. Their players and fans have much to be proud of, and their post-season accomplishments are duly noted.
Continue reading »