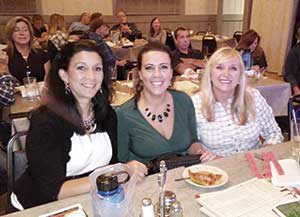 By Donald Norton
Last week the Somerville Rotary Club held their annual Giggles Comedy Night at the Prince of Pizza on Rte. 1 in Saugus.
This was another successful night by the club, raising funds for many local charities that the club has given to over the years, including scholarships.

Continue reading »


*
With summer's recent end I thought this review would hit the spot for Somerville readers…
R.D. Skillings is a mainstay of the Fine Arts Work Center in Provincetown, Mass., where he has served as a trustee and chair of its writing committee for decades. He has mentored many young writers and has been prolific in his own writing – publishing collections of poetry, short stories, and novels.

Continue reading »


*
Julia Cirignano writes: "I am an aspiring writer from the area. I was home schooled through high school, and now got to Endicott College where I am a senior. I am a creative writing major, and music minor. I have several articles published by That Music Magazine and Limelight Magazine."

Continue reading »
Arrests:

*
Edward Nicolau, of 69 Highland Rd., October 3, 8:49 a.m., arrested at Loring St. on charges of bicycle violation and bicycle violator refusal to identify self.
Michael Cataldo-Lever, of 142 Highland Ave., Malden, October 4, 10:37 a.m., arrested at Cedar St. on a charge of operation of a motor vehicle with a suspended license.

Continue reading »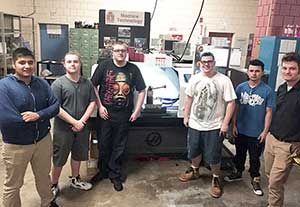 FabVille will allow students, residents, and organizations to dive into the world of digital fabrication technology
The City of Somerville and the Somerville Public Schools will host the grand opening of FabVille, a publicly run Fabrication Laboratory known as "Fab Lab" on Wednesday, October 12 from 5:00 to 7:00 p.m. The Somerville community is invited to the open house event which will include a tour of the facility, located in the Center for Career and Technical Education at Somerville High School, 81 Highland Ave. Register for this free event at: https://www.eventbrite.com/e/fabville-grand-opening-tickets-27708868973.

Continue reading »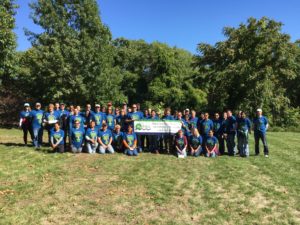 On Thursday, October 6, the Mystic River Watershed Association and Massachusetts Department of Conservation and Recreation (DCR) kicked-off a series of improvements to Torbert Macdonald Park in Medford. Revitalization projects include newly paved paths, phragmities removal, a volunteer stewardship program – and future amenities such as a river overlook and picnic area.

Continue reading »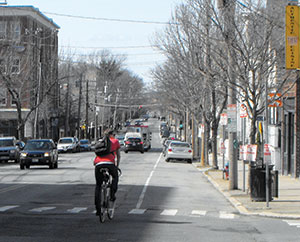 Join the city's Office of Strategic Planning and Community Development, MassDOT and construction teams on Wednesday, October 26, from 6:00 to 7:00 p.m., for a drop-in Q&A regarding the ongoing Beacon Street Reconstruction Project. City and project staff will be at the Thirsty Scholar Pub, 70 Beacon Street, to answer questions and concerns as the construction season winds down for the winter. There is no presentation; drop in for five minutes, or stay for 50 minutes and chat with the project teams, and support a local business in the process.

Continue reading »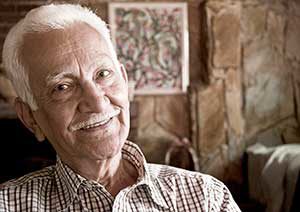 By Colleen Morrissey
Are you getting the best possible health insurance through Medicare? The annual open enrollment period is the time to revisit this question, to ensure your coverage is optimized.

Continue reading »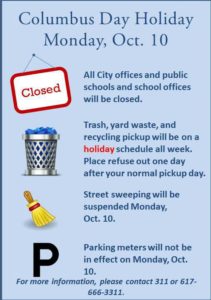 On Monday, October 10 city offices and public schools will be closed for Columbus Day. Trash, recycling, and yard waste collection will be on a one day delay all week. There will be no street sweeping and meter and resident permit parking will not be enforced.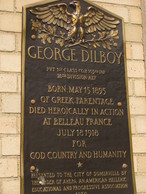 Dear Community Supporters,
The George Dilboy Post 529's Annual Marine Corps Birthday Celebration will be held on November 10, 2016. All veterans are invited and encouraged to attend. This year marks the 241th anniversary of the United States Marine Corps. Over the past 20 years, members have gathered yearly to honor those who have served our country and those who continue to serve and by providing toys for disadvantaged children.

Continue reading »