By The Times Staff
At its annual awards luncheon, on September 24, the BoSox Club, the official booster organization for the Boston Red Sox, honored the Somerville Alibrandis Baseball Club, winner of the Yawkey League championship.

Continue reading »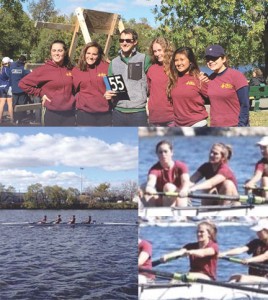 Rowing for Gentle Giant Rowing Club: EmilyKate Obrien (Somerville High School), Raquel Oppedisano (Somerville High School), Yutha Basuseto (Malden High School), Kaitlin Doherty (Somerville High School), and Katie Donahue (Arlington Catholic) all participated in the Head of the Charles regatta 50th anniversary event this past Saturday. Led by Coach Nick Carter, they finished 76
th
out of the 85 boats that were entered.

I am including this interview with Nora Piehl because I am participating in the Boston Book Festival this month, and she is the Communications Director of the said festival and a former Somerville resident. Here is a description of the panel I am going to host:
McLean Hospital, a psychiatric hospital in Belmont, has been declared a national literary landmark because of the many creative geniuses who have been treated in its wards. This panel will discuss three noted McLean Hospital associated poets—Robert Lowell, Anne Sexton, and Sylvia Plath—through a poet's and clinician's perspective. Panelists
Kathleen Spivack
, author of
With Robert Lowell and His Circle;
Bob Clawson
, Anne Sexton's confidante and manager of her band;
Wendy Ranan
, a psychotherapist and author of the poetry collection
The Quiet Room;
and
Alex Beam
, author of
Gracefully Insane: Life and Death Inside America's Premier Mental Hospital,
will discuss each of these poets, their experiences as patients at McLean, how their experience is reflected in their work, and how and what they managed to create with such a heavy burden of psychiatric illness. The discussion will be moderated by
Doug Holder
, who has facilitated poetry groups at McLean for more than three decades.

Our feature this week: Dianne Silvestri is a physician, mother of four grown children, and stem cell bone marrow transplant recipient for acute leukemia. While tapering her careers in medicine and motherhood, she has indulged her sweet spot—poetry. She participates in Boston's PoemWorks Workshop for publishing poets. Her works have appeared or are forthcoming in Earth's Daughters, The Comstock Review, The Pharos, The Somerville Times, Evening Street Review, Steam Ticket, and Boston Literary Magazine. Her chapbook Necessary Sentiments is scheduled for release soon from Finishing Line Press.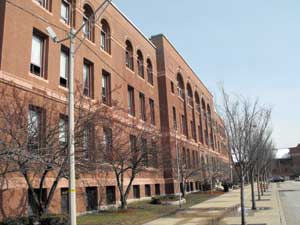 The Somerville High School Guidance Department will be holding its 20
th
Annual College Fair this Wednesday, October 22 at Somerville High School. There are over 60 colleges/universities from around the country who will participate in the fair. The fair runs from 6:30 – 8:30 p.m. and will be held in the field house.
Arrests

:


*

Bruce Marshall, of 438 Ferry St., Everett, October 14, 12:04 p.m., arrested at 326 Beacon St. on warrant charges of conspiracy to violate drug law and possession of a class A drug.

Edwin Grossett, of 698 Massachusetts Ave., Boston, October 14, 6:45 p.m., arrested at Davis Sq. on a charge of disturbing the peace.

Continue reading »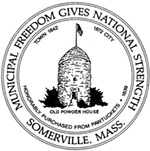 City begins shaping new Green Tech Program to meet needs of start-up green tech innovators and the City's sustainability goals
The American flag. Marshmallow Fluff. Measuring a city's happiness. What will come out of Somerville next? Green tech companies, Somerville wants your great idea to take root and grow in 'The Innovation City,' and is looking for your best product pitch.

Continue reading »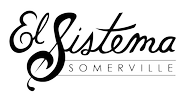 El Sistema Somerville is launching "Musicians with a Mission," an initiative that places skilled professional musicians with outstanding young student musicians for weekly private lessons, thanks to funding support from the Mifflin Memorial Fund. All El Sistema Somerville students are eligible to participate in the Musicians with a Mission program. The program will serve an estimated 20 students who will be selected through an audition process that evaluates merit, need, and work ethic.
Continue reading »
By Blake Maddux
As a member of the band Small Faces, Ian McLagan played keyboards on 11 songs that made the top 40 in the United Kingdom between 1966 and 1969. Only one of these tunes, 1968's Itchycoo Park, enjoyed similar success in the United States. It would land in the UK top 10 for a second time upon its reissue in 1975.

Continue reading »

Life in the Ville by Jimmy Del Ponte
(The opinions and views expressed in the commentaries of The Somerville Times belong solely to the authors of those commentaries and do not reflect the views or opinions of The Somerville Times, its staff or publishers)
The Somerville High School auditorium is ready to go. It was ruined by hurricane Sandy but now it's back better than ever. As you can see in the photo, they even uncovered and restored the original ornate "S" crest above the stage and boy is it beautiful.

Continue reading »