By Jim Clark
The City of Somerville Board of Aldermen issued a citation at its most recent regular meeting on March 9 commending the Elections Department on its outstanding execution of early voting in last November's Presidential election.
Speaking as sponsor for the citation, Ward 3 Alderman Robert McWatters told the Board in remarks preceding the awarding of the citation, "As this Board is familiar with, for the first time in our state's history we had an early voting and I just want to commend the Elections Department on a fabulous operation. As we want to do on this Board, we recognize all our city employees, especially our police and fire who are with us here tonight."
Continue reading »
Happy St. Patrick's Day, also known as Evacuation Day here in the Greater Boston area. We hope everyone has a great holiday and have a great time with all the celebrations going on in and around Boston. Here in Somerville we hear through the rumor mill that Liam at Sally O'Brien's will be making sure that everyone who shows up Friday night will feel the Irish spirit and pride. We know that other well-known Irish pub's here in the city will also be celebrating, so enjoy. But we're going to Sally O'Brien's because everyone knows your name and it's all family.
Continue reading »


*
Although the orange season runs from November through the spring, February through April are the peak months for navel oranges in the United States. During this time period is when I shop for these particularly sweet, and juicy treats to make orange marmalade. I always pick up extra so I can make one of my favorite salads. I hope you enjoy this as much as I do. This is a vegetarian/vegan dish. Serves 3-4 people.
Continue reading »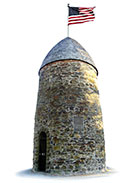 It's a tradition that most of us have a lot of fun with. Whether one is of Irish lineage or not, St. Patrick's Day stands for a recognition of Irish and Irish American culture, and in many ways its resulting fusion.
The religious origins of the day have, for some, been obscured and often all but forgotten in favor of the prominent displays of the color green, eating and drinking, and numerous parades. The day has been celebrated on the North American continent since before the American Revolution, and is actually an official holiday in neighboring Suffolk County. Ask any of our Boston brethren and they would – to a single soul – be aware of this fact.
Continue reading »
Arrests:

*
Fawzi Alfrihat, of 18 Metcalf St., E. Medford, PA, March 6, 1:43 p.m., arrested at Medford St. on a charge of operation of a motor vehicle under the influence of drugs.
Marouane Bah, of 41 Derby St., March 9, 12:36 p.m., arrested at Mystic Ave. on a warrant charge of miscellaneous statutory violation.
Continue reading »

For the past 14 years or so I have been on the board of the Boston National Poetry Festival with Harris Gardner, and his partners in crime Somerville poets Kirk Etherton and Lucy Holstedt. Every year a number of Somerville poets participate in a wide range of events (along with many others), that span several days in April. I strongly encourage residents of the Paris of New England to attend!
Continue reading »


*
David Krancher once edited a literary journal called Dark Horse (based in Somerville, Mass.). He's published poems in Dance magazine, Wilderness House, Dark Horse, and Bagelbards. This poem, like many others, is part of character investigation for a novel-in-progress called Stealing Color.
Continue reading »