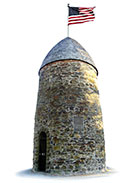 What is more delicious to the young mind than that savory and unrivaled treat, summer vacation? A well-deserved reward for all the hard work and irreplaceable time invested in the previous school year.
As adults, we can look back fondly on those golden days with a warm sense of nostalgia and a longing to return to the carefree days that linger now only in our memories. And yet, we can live those times again vicariously as we engage with the present younger generation who will be making its own special memories.

Continue reading »

Eagle Feathers #106 – Hidden Happy Hollow

By Bob (Monty) Doherty
By 1870, Somerville's largest industry peaked. Her dozen brick-making companies were turning out 24 million bricks a year from the clay deposits scarring her landscape. The boom ended when the 1873 depression struck, followed by the population explosion of the late 1800's, and ending with the increase in land values throughout the city.

Continue reading »
By Jim Clark
On Saturday, June 17, police received a report of suspicious person at a Pearl St. location. A woman had phoned saying that her father called her and was distraught that a woman was on his property.
Officers were immediately dispatched to the scene to investigate the situation.

Continue reading »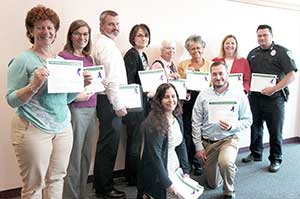 A recent campaign to increase awareness about elder abuse is sparking discussions about the issue. Somerville-Cambridge Elder Services (SCES) recently distributed 500 awareness ribbons, which were attached to flyers with information about elder abuse and how to report it. SCES Elder Protective Services can reached at 617-628-2601 during normal business houses and through the Elder Abuse Hotline (1-800-922-2275) at all other times.
By Bob Schofield
The last softball game of the 2016 Somerville Youth Softball Organization (SYSO) Girls Fastpitch 10U Championship series was an epic battle between two great teams; Somerville Hurricanes vs. Somerville Cyclones.

Continue reading »


*
I was sitting in the Bloc 11 Cafe in Somerville when a gentleman of my acquaintance approached me. He said, "You really took a good picture of me for The Somerville Times – but the text labeling me as a "hipster" in the Square (no pun intended) was insulting. Another man would look at me and see me differently. Call me a street punk, call me homeless, but don't call me a hipster." He went on to explain the word "hipster" had a long and proud heritage – but the word now has been bastardized. He continued to explain that hipsters – real hipsters – are original people, genuinely offbeat, not the hordes of bohemes flocking to Somerville. I had no intention of offending him. This man is intelligent, well-read, and certainly from what I have observed a man off the beaten path. He has faced his share of challenges and he is obviously much more than the neat category of hipster.

Continue reading »


*
Tim Suermondt is the author of two full-length collections of poems: Trying To Help The Elephant Man Dance (The Backwaters Press, 2007) and Just Beautiful (New York Quarterly Books, 2010.) His third collection, Election Night and the Five Satins, will be published early in 2016 by Glass Lyre Press. He has poems published and forthcoming in Poetry, The Georgia Review, Prairie Schooner, Ploughshares, Blackbird, Bellevue Literary Review, PANK, North Dakota Quarterly, december magazine, Plume Poetry Journal, The Southeast Review and Stand Magazine (U.K.) among others. He lives in Cambridge, MA, with his wife, the poet Pui Ying Wong.
By Bob Schofield
Somerville Little League's own Emmett Easton came in Second Place in the 7/8-year-old baseball division of the 2016 Pitch, Hit & Run Team Championship at Fenway Park this past weekend.

Continue reading »
Arrests:

*
Michele Tierney, June 13, 3:50 p.m., arrested at Foley St. on warrant charges of larceny under $250, shoplifting over $100 by asportation, disorderly conduct, and shoplifting by concealing merchandise.
Ghita Bobocea, of 7 Memorial Rd., June 13, 6:46 p.m., arrested at home on a charge of unarmed robbery.

Continue reading »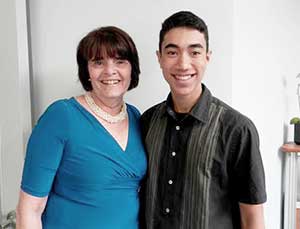 Somerville High School has been named the winner of the 8th Annual PSA Project hosted by Middlesex District Attorney Marian Ryan and Middlesex Partnerships for Youth, Inc., for an original video highlighting the theme of "Write the Story You Want to Tell." Somerville High School sophomore, Desi Feldman, was the creator of the winning video, entitled "Defeat Stress."

Continue reading »