Somerville Youth Arts Coordinator, Jimmy Del Ponte, announces the 2015
Somerville Rocks!
youth talent show, to be held on Fri., May 22 at 7 p.m. in the Somerville High School Auditorium.
Continue reading »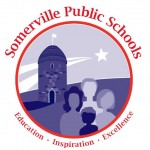 Veteran school administrator, outstanding communicator set to take on new role in Somerville beginning July 1
Somerville Public Schools Superintendent, Tony Pierantozzi, announced  that Shawn Maguire will be the next Principal at the Benjamin G. Brown School. Mr. Maguire is currently in his eighth year as Principal at the Rockport Elementary School in Rockport, MA. He will take on the leadership position at the Brown School beginning July 1. Mr. Maguire will succeed Kathleen Seward, who is taking over the Principal position at the West Somerville Neighborhood School following the retirement of Mrs. Thelma Davis at the end of this school year.

Continue reading »
The Farmers Market in Davis Square starts Wednesday, May 20 and runs every Wednesday rain or shine through Nov. 25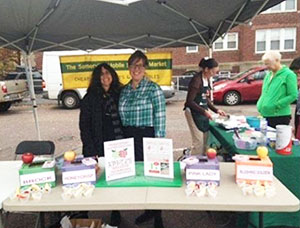 Something new this year: The city (Engineering Dept. and Joe Goode) graciously agreed to a request to install electric outlets. They will enable vendors to run the SNAP (Supplemental Nutrition Assistance Program) more efficiently. Since 2008 they have added equipment that allows them to serve the growing number of SNAP customers. Three years ago, they went electronic, setting up an intra-net system that better tracks SNAP purchases.
Somerville firefighters responded to a reported house fire early this morning at 70 Craigie Street. The fire was reported at 12:20 a.m. and went to Two alarms. Upon arrival, firefighters encountered a large volume of fire involving a second floor, rear porch with flames spreading up to the roof. Fire had spread into the rear wall requiring firefighters to pull open numerous walls and ceilings

Continue reading »
By Jim Clark
Police responded to a report of a vehicular crash and a possible assault on a cab driver at a Broadway location at approximately 12:30 a.m. last Saturday.

Continue reading »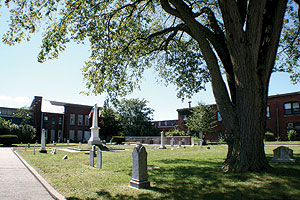 The Somerville Historic Preservation Commission & Historic Somerville present the launching of Milk Row Cemetery public opening, Tuesday, May 19 from 6– 8 pm; rain or shine. Come inside Somerville's oldest cemetery, dating back to 1804, and usually closed to the public.
Continue reading »
The Arthur D. Healey Elementary School ,  is holding their annual Flatbread Pizza and Plant Sale  Tuesday, May 19, from 5-10 pm.
Continue reading »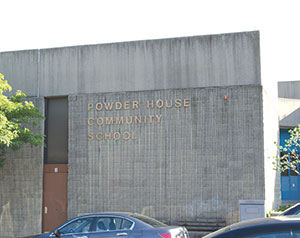 Eight bids for redevelopment of the Powder House Community School site are under review to determine which proposals meet objectives developed by the community and thus which developers will be interviewed by mid-June.
Continue reading »
The Blues Magoos: bringing it all back in style

*
By Jim Clark
The Blues Magoos are too often regarded as relics of the psychedelic era in the popular culture, but for the many fans of the genre who look for gems among the dross, the group is in fact seen as one of the finest practitioners of the form.

Continue reading »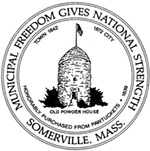 Data suggests "war on rats" including comprehensive dumpster enforcement and uniform rodent-resistant trash bins have reduced the number of rats in Somerville.
Eighteen months after the city launched its comprehensive "war on rats" plan, Somerville is seeing encouraging signs that its policies are working—namely, a significant drop in reported rodent sightings.

Continue reading »