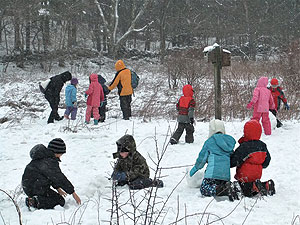 All cars must be moved from municipal lots by 11:30 a.m. to avoid ticketing and towing. Property owners must shovel sidewalks within 6 daylight hours following end of snowfall.
The City of Somerville's snow emergency will end, and normal parking rules will go back into effect, on Sunday, Jan. 8, at 9:30 a.m. Here's some important information to help you avoid being ticketed and to be a good neighbor.
Continue reading »
Due to developing weather conditions, all three branches of the Somerville Public Library will close early at 3:30 p.m. today, Saturday, June 7. As a reminder, a snow emergency is in effect in Somerville and all cars must be moved to the EVEN side of the road (unless posted otherwise) by 2 p.m. to avoid ticketing and towing. More info at www.somervillema.gov/snow.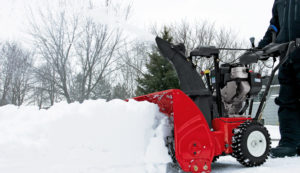 Outdoor Power Equipment Institute reminds home and business owners about safe handling
With winter snows arriving, homeowners, contractors, and business owners will again rely on their snow blowers to clear driveways and walks. The Outdoor Power Equipment Institute (OPEI) is offering tips for safe and correct use of snow blowers.
"Your indispensable winter friend, the snow blower is ready to be powered up and it's important to keep safety in mind," says OPEI President and CEO Kris Kiser. "Be sure to prepare and consider the following tips before you use your equipment:
Continue reading »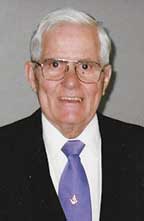 JOHNSTON, Robert – Of Woburn formerly of Somerville January 5, 2017.  Beloved husband of the late Claire Johnston. Loving father of Robert T. Johnston and his wife Mary of Wakefield. Brother of Frank Johnston of Bridgeton, ME the late Barbara Wheeler, William, Edward, Wilson, Thomas Johnston and Mary Wiliamson. Brother-In-Law of Earle Tryder of NH.
Continue reading »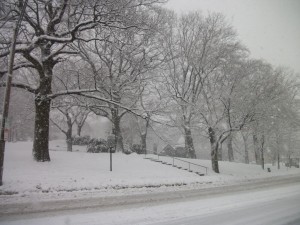 All cars must be moved by 2 p.m. to avoid ticketing and towing. All school and recreation activities will take place as planned.
In accordance with the City's Snow Emergency Procedures, Mayor Joseph A. Curtatone has declared a snow emergency for the City of Somerville to go into effect at 10:00 a.m. on Saturday, January 7.  During snow emergencies this season, parking is allowed on the EVEN-numbered side of the street only (unless posted signage states otherwise). Cars not moved by 2:00 p.m. Saturday will be subject to ticketing and towing. Residents unable to find a parking space on the correct side of the street may park in any municipal or school parking lot for the duration of the emergency, but must be moved within two hours of the end of the emergency. Full snow emergency and snow removal policies may be found on the city's website at www.somervillema.gov/snow.
Continue reading »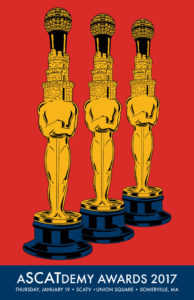 You are invited to attend SCATV's annual meeting and ASCATDEMY Awards event on Thursday, January 19th, beginning at 5:30pm with the member meeting and followed by the Member Awards Ceremony at 6:30pm.
The main order of business, will be the election of four SCATV members to our the board. These are three year terms, with the opportunity for a subsequent term re-election. Submitted information from nominees will be shared on SCATV's web site beginning January 4 in preparation for membership voting on the 19th.
Continue reading »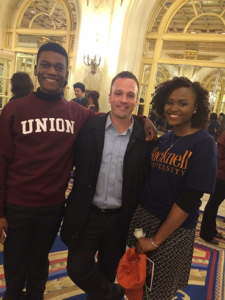 Somerville High School seniors Abike Beke and Dessources Domond are among a select group of students from across the country to be named Posse Scholars by the Posse Foundation this year. Both students will receive four-year, full-tuition leadership scholarships to partnering colleges and universities, where they will work with fellow Posse scholars to serve as leaders and build community within their school environments. Students are nominated for consideration, and are carefully selected based on their leadership ability, academic potential, and overall motivation to succeed.
Continue reading »
By Nathan Lamb and Jeanne Leyden
(The opinions and views expressed in the commentaries and letters to the Editor of The Somerville Times belong solely to the authors and do not reflect the views or opinions of The Somerville Times, its staff or publishers)
Adult Foster Care (AFC) helps more than 10,000 people in the Bay State receive vital care at home—but recent 9C cuts threaten to erode the quality of this innovative and highly effective program.
Funded through MassHealth, AFC supports the live-in caregivers who meet the daily needs of older adults and people with disabilities who can no longer live alone.
Continue reading »
By Jim Clark
Police officers were dispatched to Citizens Bank in Union Square last Friday on reports of a woman attempting to cash a fraudulent check.
Upon arrival, the officers met by the bank manager who informed them that a female identified as Toniann Roxton came into the bank to cash a check from a company named Reservoir Wine and Spirits, located in Brighton.
Continue reading »