By Jeremy F. van der Heiden
This is the first part of a three-part series for The Somerville Times interview with Middlesex County District Attorney Marian T. Ryan.
Marian T. Ryan, the standing District of Attorney of Middlesex County who grew up right here in the City of Somerville, recently sat down with The Somerville Times to discuss goings-on throughout the area. Ryan was born in Cambridge, raised in Somerville and attended school at St. Joseph's in Union Square before moving on to Emmanuel College and then the law school at Boston College.

Continue reading »
By Jim Clark
The Metro Mayors Coalition, a group of 13 Mayors and city and town managers that includes Somerville's Mayor Curtatone, saluted the Massachusetts House of Representatives recently for their passage of House Bill 4278, which seeks to help in the reduction of gun violence. The Coalition is now urging the Senate to go onward and pass the bill.

Continue reading »
Over 100 people attended Monday night's community meeting for the Powder House School location. Mayor Joseph A. Curtatone, Ward 7 Alderman Katjana Ballantyne and the Office of Strategic Planning and Community Development hosted the meeting for residents to discuss the future of the former Powder House Community School site. One development proposal we heard of was for 40 units there at the old school. We hope that no development goes there and that the property is used for housing. Time will tell. What do you think the school property should be used for?
Continue reading »
By Donald Norton


With the final two candidates left in the process, Chief of Police of Manchester, NH, David Mara and Deputy Chief of Police Somerville David Fallon, the mayor set up a "Site Visit Committee" to help in the selection of the final candidate for chief of the Somerville Police Department.

Continue reading »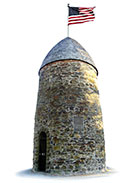 The Somerville Arts Council's ArtBeat festival has become a much beloved annual tradition here in the city for many.
One thing can be said for certain, it brings to the fore some of the most imaginative and unique creations one could ever wish to see, hear, and – sometimes – even feel.
This year's theme, Hatch, brought out some particularly ingenious ideas to be presented to the art-loving public in and around Davis Square last weekend.

Continue reading »

Eagle Feathers #57 – Fifty-Seven
By Bob (Monty) Doherty
If you like ketchup on your hot dogs, burgers or fries, then you have a lot in common with most people. The largest seller in the world of tomato ketchup is the H. J. Heinz Company. It sells over 650 million bottles and 11 billion packets of ketchup each year. The company, named after its founder Henry John Heinz, is 145 years old. The seeds of the company sprouted when Henry started making horseradish from ingredients found in his mother's garden. This was the first of many food varieties to come.
By Ben Cassidy
After a couple of rainouts earlier in the week, the Somerville Alibrandis looked well rested last Friday night against Brighton, thrashing the Minutemen 11-1 at Trum Field.
Somerville used a consistent offensive attack and dominant pitching to beat the Minutemen. The Alibrandis scored five runs in the fourth inning and three in the sixth, along with single runs in the second, third, and fifth innings. When it was all over, every Somerville batter had collected at least one hit, including Mike Maguire, who belted his first home run of the season and drove in three runs.

Continue reading »
Enjoy local cooking with a night out
in Somerville…

*
Enter to win the raffle
About Community Survey: SCATV has been serving the community since 1983. We've grown to be quite rooted and interwoven into the rich culture that continues to exist here in Somerville. We have trained over thousands of residents and media makers, empowering them and providing them with tools that enable them to create media which they can then share with others. However, we want to find out what specific things people know about us. We are asking a few brief questions that will help us improve our visibility in Somerville.

Continue reading »

Our guest columnist this week is Somerville writer Ralph Pennel. Ralph is the fiction editor at the Midway Journal (Online) and teaches at Bunker Hill Community College. Here he reviews Reckoning, a novel by local writer Rusty Barnes.