By Jim Clark
The Massachusetts Bay Transit Authority said today that the budget for the Green Line extension into Somerville and Medford is short by as much as $1 billion.
State transportation secretary Stephanie Pollack is saying that officials are considering modifications to the plan, and even a possible cancellation of the project, which she indicated was not a desirable option.

Continue reading »
Arrests:

*
Paul Fidler Jr., of 10 Wellington Ave., August 17, 9:57 a.m., arrested at Somerville Ave. on a charge of operation of a motor vehicle with a suspended license.
Humberto Mundo-Rivera, of 19 Berkeley Rd., Hull, August 18, 4:44 p.m., arrested at Ibbetson St. on charges of operation of a motor vehicle with a suspended license and operation of a motor vehicle with a suspended registration.

Continue reading »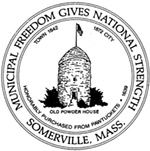 As of Friday, Aug. 21, the city will pilot a "movable furniture" project in Kenney Park in Davis Sq. The park, which was recently renovated, will now include additional, brightly colored café tables and chairs to enhance the public plaza. Recent planning studies and observations of open space have shown that comfort plays a large role in whether residents remain in and enjoy public places, and movable furniture is one way to allow park-goers to move and arrange seating as desired. During the pilot program, the city will study how the use of the space before and after the installation of the movable furniture changes to determine whether to install movable furniture in other parks across the city.
Continue reading »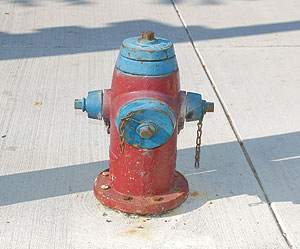 The Somerville Fire Department will begin the annual inspection of all fire hydrants on Monday, August 24 and conclude on Saturday, September 5. This procedure requires the flushing of water from the hydrants as well as a check of the mechanical operation of the hydrant. The inspection/testing program will take approximately two weeks to complete.
Continue reading »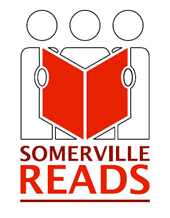 Somerville residents encouraged to read "The Martian," the selected 2015 book, and discuss the novel at a series of events this fall
The 2015 "Somerville Reads" campaign kicks off this fall with the book The Martian by Andy Weir. Somerville Reads is a project that promotes literacy and community engagement by encouraging all Somerville residents to read and discuss the same book. The 2015 project will kick off on Wednesday, Sept. 16, at 7 p.m. at the Central Branch Library, 79 Highland Ave., with a family-friendly presentation on Mars exploration. The event is free and open to the public, and door prizes will be raffled.

Continue reading »
By Blake Maddux
Whether you know him by his voice, his face, or both, Elvis Costello is one of the most recognizable individuals in popular music. In his unremitting five decades as a professional musician, Costello has been a solo artist, fronted The Attractions and The Imposters, and written, recorded, and toured with colleagues such as The Pogues, Paul McCartney, Burt Bacharach, Allen Toussaint, Emmylou Harris, Aimee Mann, and The Brodsky Quartet.

Continue reading »
A number of Somerville businesses are now in the new Boston Public Market at Haymarket in Boston. The Boston Public Market is a year-round, indoor market featuring fresh, locally sourced food brought directly to and from the diverse people that make up Massachusetts and New England. At the Boston Public Market, farmers, fishermen, and food producers from Massachusetts and throughout New England offer the public a year-round source of fresh, local food and an opportunity to taste, buy, and understand what our region has to offer.

Continue reading »

By William C. Shelton
(The opinions and views expressed in the commentaries of The Somerville Times belong solely to the authors of those commentaries and do not reflect the views or opinions of The Somerville Times, its staff or publishers)
Last month it got a lot easier for neighbors plagued by motorists speeding down narrow residential streets to do something about it. Aldermen, city staff, citizens and the mayor's office worked together to make it happen.

Continue reading »
By Mariya Manzhos
When the actors from the Agile Rascal Traveling Bike Theatre left the Bay Area for their cross-continental tour, they must have felt quite proud of their light packing. But biking nearly 70 miles a day has a punishing way of revealing over-optimism, and the group quickly realized they needed to reduce weight.

Continue reading »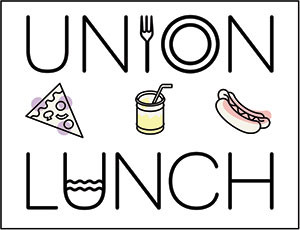 Due to inclement weather, today's Union Lunch is cancelled.
Each Friday all summer long, enjoy lunch specials from neighborhood restaurants, live music from local bands, and cool happenings from your favorite Union Square shops and friends. Bring your friends, your coworkers, your kids, and meet us for lunch!

Continue reading »