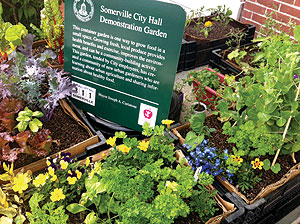 The City of Somerville's Urban Agriculture Ambassador Program (UAAP) is now accepting applications for the 2018 class. The UAAP, which is taught by Somerville-based Green City Growers, offers free training around urban growing techniques to 20 residents each year in exchange for 30 hours of volunteer service in garden projects throughout the city.
Continue reading »
By Lissa Marcucci
The winter holidays can be a happy time of traditions and celebrating with family and friends. But for many the holidays can be also be a reminder of those we have lost. Additionally, the shorter days, less sunlight, and cold weather can bring on the "blues," with feelings of sadness and fatigue.
So how can we tell if we are suffering depression, which is more serious than temporary seasonal sadness?
Continue reading »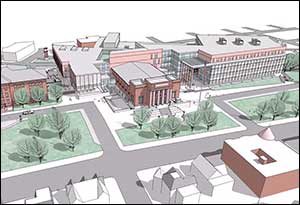 All interested residents are invited to join the Office of Capital Projects and Planning, the Office of Strategic Planning and Community Development, Ward 3 Alderman Ben Ewen-Campen and Alderman at Large Mary Jo Rossetti for a public meeting on Monday, February 26, to discuss upcoming tree removal as part of the construction process for the new Somerville High School.
Continue reading »
Up until now, Frank Viele has been something of a regional secret throughout New England. His quadruple-threat reputation as a singer, guitarist, songwriter and performer is unrivaled in the region, as recognized by the New England Music Awards with nods for Album of the Year, Male Performer of the Year and Live Act of The Year.
Continue reading »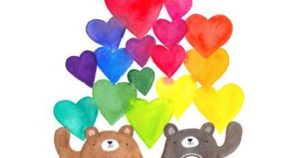 Join Somerville Local First and more than 40 local artists and makers for our February market! Sunday, February 11, 2018, 11 am – 4 pm, Arts at the Armory, 191 Highland Ave.  Just in time for Valentine's Day (or Galentine's Day – take your pick) our market is built to spread the love. As always, you'll be able to sip on drinks and snacks from Arts at the Armory while you peruse fabulous goods from such vendors as:
Continue reading »
Dr. Vanessa Boukili, Somerville's first full-time City Arborist, will give a general overview of the status of the City's more than 12,000 public trees and will talk briefly about some of her current projects.  She will discuss Somerville's current tree inventory, tree risk assessments and public safety, and planting practices and programs.  She will also touch on some upcoming opportunities and additional programs that will be getting off the ground soon.
Continue reading »
Somerville High School Girls basketball hosted Swampscott Tuesday night. The SHS Freshman team lost by a score of 30-22. Junior Varsity won 42-24, and the Varsity team prevailed over Swampscott 46-38.
On Friday, Feb 9, SHS Girls Freshman will play Matignon High School and JV and Varsity will play against Salem at Salem High School.
Continue reading »
By Genevieve Bien-Aime
Nestled on a little side street, adjacent to Somerville Ave., is Canopy City, one of Somerville's newest coworking spaces. Billed as a social impact focused coworking space and startup the Tyler Street location has been their home for the past 11 months.
From their website, Canopy City offers this to say about themselves, "What makes the Canopy City experience unique is the organically-grown diversity of our community. Our membership base is comprised of entrepreneurs, engineers, policy makers, academics and artists – among others – who have harnessed the dynamic of cross-pollination to advance their vision."
Continue reading »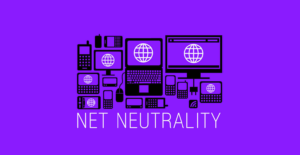 The group will look at strategies to increase internet access and support net neutrality.
The City of Somerville is forming an Internet Access Task Force to explore options to preserve and expand affordable and neutral internet service across the City. Community members interested in serving as members are encouraged to apply. Area experts willing to serve as occasional or one-time advisors are also sought for a wide range of knowledge areas from public utilities management and small cell technology to federal communications policy.
Continue reading »