This coming Friday evening from 5:30 to 7:00 p.m. at 14 St. James Avenue join first term Ward 5 School Committee Member Laura Pitone's simple BBQ to celebrate her 2015 re-election campaign. Hamburgers, hotdogs and vegetarian options will be served at this informal, family friendly event. Donations are appreciated, but are not required (https://laurapitone.nationbuilder.com/donate). Thanks to Marisa Wolsky for hosting. Please RSVP so we have enough food. If you haven't met Laura, this would be a great opportunity. She's a wonderful person and is dedicated to doing a great job on the School Board
.
Continue reading »
By Mariya Manzhos
When people want to learn about the past, the typical approach is through history books. But Kelly Conway, the curator of the Corning Museum of Glass in New York, prefers a much more tactile approach – examining historical objects themselves. And in her case, this means handling a lot of glass and learning its history. On Sunday, she shared her journey and discoveries with a presentation at the Somerville Art Museum this past Sunday.

Continue reading »
— Photos by Claudia Ferro
The 5th Annual SqueezeBox Slam took place this past Saturday, delighting music lovers of all ages as the melodious tones of accordions swept through Davis Sq.

Continue reading »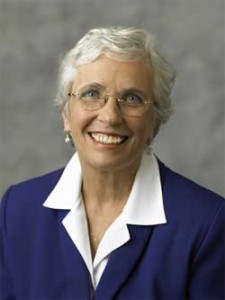 (The opinions and views expressed in the commentaries of The Somerville Times belong solely to the authors of those commentaries and do not reflect the views or opinions of The Somerville Times, its staff or publishers)
To the Editor:
More senior homeowners in Somerville have options to cope with property taxes, thanks to the Board of Aldermen, and Mayor Curtatone, with the leadership of Alderman Mark Niedergang.

Continue reading »
Union Square Station Associates (US2), the City's master developer partner for Union Square's revitalization, and Boston-based coworking space network Workbar announced today that they have partnered to bring the membership-based coworking network to Union Square.
Continue reading »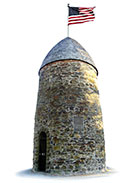 That annual rite is upon us once again. City officials must work together to hammer out a budget for the fiscal year 2016, one that comes as close as possible to serving the wants and needs of as many of us as is practical and doable.
Continue reading »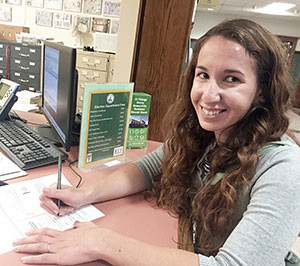 By Donald Norton
This week we ran into Ward 4 candidate for School Committee seat Ms. Jamie Sue O'Leary (pictured here) a resident of Thurston St. as she turned in her papers to be certified for the election. So far three candidates have taken out papers for the Ward 4 seat  and one, Andre L. Green, is  certified as of Tuesday, June 16 at 1p.m.

Continue reading »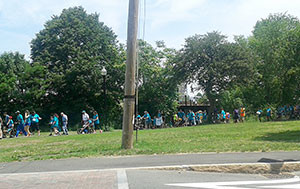 By Donald Norton
The Eversource Walk for Boston Children's Hospital took place this past Sunday at DCR's Baxter Park, Assembly Row in Somerville. People from all over the area took part in the special fundraising event.

I met Esther Hanig, the new Executive Director of Union Square Main Streets at my usual comfortable perch at the Bloc11 Café in Union Square, Somerville. As head of Main Streets, Hanig will oversee the continued advocacy and promotion of the Union Square business district and neighborhood. The organization's mission is to preserve the vibrancy of Union Square and promote dialogue between business owners, landlords and residents.

Continue reading »

Have you ever opened up an old photo album? Have you wrestled with the details of the ancient pictures? Have you realized no matter how foggy your memory is, you hold on to these snapshots for dear life? Michael Todd Steffen opens an album with his poem Generation Y.