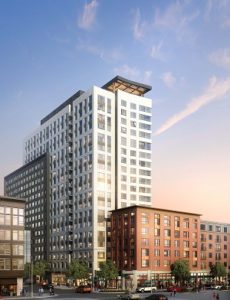 Mayor Joseph A. Curtatone and Street Realty Inc. announced this week that 56 rental units will be offered to low/moderate income eligible households through the City's Inclusionary Housing Program. Eligible applicants will be entered into a lottery for the available units, which are located at Assembly Row in the new Montaje building, at 449 Canal Street. The first units are expected to be ready for occupancy in early 2018.
Continue reading »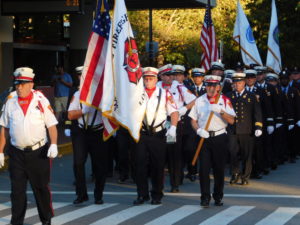 The City's annual vigil walk, in honor of the victims of the September 11, 2001 terrorist attacks, will be held on Monday, September 11, 2017, at 6 p.m. The vigil will begin with a procession stepping off from the Cedar Street intersection of the Community Path, and will conclude with a short ceremony in Davis Square. The entire Somerville community is invited to participate. For more information, please call Jackie Rossetti at 617-625-6600, ext. 2614.
Continue reading »
By Nathan Lamb
A: Malnutrition is very prevalent among older adults and it's a very important issue.
Data from the Nestle Nutrition Institute puts overall prevalence of malnutrition of people over the age of 65 at 22.6%. The percentages of elders either malnourished or at-risk are even higher in hospitals (40%), rehab centers (50%) and nursing homes (67%). So it's definitely out there and growing.
Continue reading »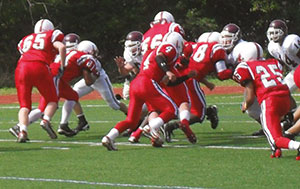 The Massachusetts Department of Public Health in partnership with the Massachusetts PTA and Concussion Legacy Foundation is offering free trainings to parents, educators, schools and communities on:
Signs and symptoms of concussion
Prevention and management of youth concussion
Sports concussion regulations for schools
Return to school and athletics after a concussion
Continue reading »
Enjoy live music while perusing vintage records, DIY crafts and clothing.
The Somerville Arts Council in partnership with Chris and Jennifer Daltry of What Cheer Records presents the Rock and Roll Yard Sale, an ArtsUnion market taking place from 11 to 5 p.m. on Sunday, September 10, on the Union Square Plaza.
Continue reading »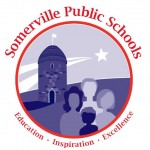 Dear Somerville Public Schools Community,
As new information about the future of DACA (Deferred Action for Childhood Arrivals program), also known as the Dream Act, makes its way into the homes and businesses in our communities we felt it was important to reaffirm our commitment to every child—and young adult—in our district, regardless of their immigration status, and to reiterate the core values that serve as the foundation of our work in the Somerville Public Schools and the City at large. Tuesday's  announcement from the White House regarding the administration's decision to formally end DACA in 6 months may impact an estimated 800,000 young individuals living, contributing, and pursuing their dreams in our communities. Among them are many in Somerville who have known no other home than the United States and now face a very uncertain future.
Continue reading »

By William C. Shelton
(The opinions and views expressed in the commentaries and letters to the Editor of The Somerville Times belong solely to the authors and do not reflect the views or opinions of The Somerville Times, its staff or publishers)
Last week, news outlets treated us to a long montage of bleakly hopeless flood victims. We might imagine that comedy is the last thing people who have lost everything need. But we would be wrong.
That's what I'm learning from Alex the Jester. Alex Feldman is a long-time Ball Square resident who the Boston Globe says "can make the stiffest of stiffs laugh."
Continue reading »
By Rebecca Danvers
The American Association for State and Local History (AASLH) has announced that the Somerville Museum and Charan Devereaux are recipients of an Award of Merit for the special project Union Square at Work: Photographs, Stories and Music from Somerville's Oldest Commercial District.
Continue reading »
The City of Somerville's Styrofoam Recycling program will return for all Somerville residents on Saturday, September 9, 2017. Residents may visit the Department of Public Works yard, located at 1 Franey Rd., between 9 a.m. and noon to dispose of all types of EPS (Styrofoam) foam packing materials, including foam bracing and packing peanuts. IMPORTANT NOTE: materials must be placed in bags before placing it in the recycling container. A second Styrofoam recycling event is tentatively planned for September 2017, however please call 311 for additional information in the fall.
Continue reading »