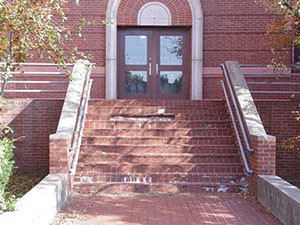 Costs of preferred option expected to range from $160M to $230M. Financing options to be determined in coming weeks. Public input still sought via public meetings, SBC webpage.
Following its selection of the preferred option, "4b," for the proposed renovation or rebuilding of Somerville High School last month, the Somerville High School Building Committee (SBC) presented potential costs and additional analysis for the proposed building at its regular meeting on May 9. Stressing that potential costs and cost drivers remain flexible due to a variety of factors including construction fees and items related to the project's Education Plan goals, the SBC estimates that costs to the City could range from $160 million to $230 million, after eligible reimbursements from the Massachusetts School Building Authority (MSBA). Financing options have not yet been determined, however Mayor Joseph A. Curtatone and SBC members also affirmed their commitment to negotiate costs as low as possible before voting on the final preferred option to present to the MSBA in June.

If you live in the Davis Square area, join in Monday night for the spring Ward 6 ResiStat meeting. You'll have a chance to learn more about what's going on in Somerville, share your feedback, and chat with elected officials, city employees, and your neighbors.

Continue reading »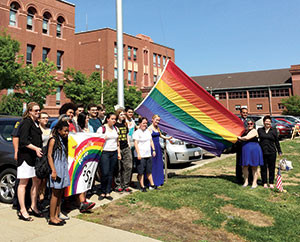 Please join Mayor Joseph A. Curtatone and the Somerville High School Gay-Straight Alliance (GSA) on Wed., May 24, at 2:45 p.m., to raise the Pride flag in honor of LGBTQ Pride Month and LGBTQ Youth Pride. The ceremony will take place on the City Hall concourse, 93 Highland Ave. Mayor Curtatone, the City's LGBTQ Community Liaison, and a representative from GSA will speak at the event. The event is open to the public, and we invite community members to join us in celebrating LGBTQ youth and the diversity that makes Somerville great. For more information about the GSA and other LGBT programming, events and information, please contact lgbtq@somervillema.gov, or 617-625-6600 ext 2400.
Displacement, the new face of homelessness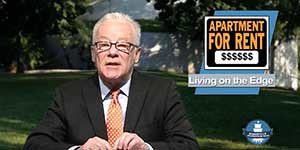 Rising rents, soaring home prices and high-end developments are causing displacement across Somerville.  The organizations that fight homelessness are finding their resources are being taxed to keep residents in their homes, before they are displaced, and at greater risk of homelessness.
By Blake Maddux
Melissa Mohr is a Wisconsin native who has a Ph.D. in Medieval and Renaissance Literature from Stanford University. She is now a Somerville resident by virtue of being married to an MIT philosophy professor.
In 2013, Oxford University Press published her book Holy Sh*t: A Brief History of Swearing, which – in its concise 260 pages of text – covers the use of obscenities from ancient Rome right up through the present day. Mohr succeeds masterfully in entertaining and educating her readers with lessons in etymology, religion, history, sociology, and human nature.

Continue reading »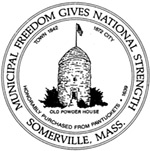 Saturday, May 14  the City of Somerville will be having a yard sale of sorts featuring over 100 abandoned bikes. A lot of these bikes aren't in great shape, but could be a good bargain for anyone skilled in bike repair. Stop by the former Powderhouse Community School, 1060 Broadway, between 11 a.m. and 3 p.m. to check out what's available.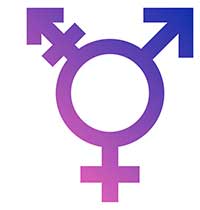 By Bob Katzen
On Thursday, the Senate 33-4, approved and sent to the House the bill that would expand current law prohibiting discrimination against transgender people by adding "gender identity" to existing Massachusetts civil rights laws that already prohibit discrimination in public accommodations on the basis of age, race, creed, color, national origin, sexual orientation, sex, religion and marital status. Public accommodations is defined as "a place, whether licensed or unlicensed, which is open to and accepts or solicits the patronage of the general public." This includes hotels, restaurants, retail stores, malls, theaters, parks, medical offices, libraries and public transportation. Debate centered around the fact that proposal would also allow access to legally gender-segregated public facilities, including restrooms and locker rooms, based on a person's gender identity rather than on their sex.

Continue reading »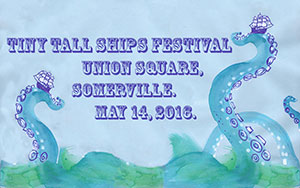 Celebrate all things tiny and nautical in Union Square!
Tiny Tall Ships Festival sails into Somerville's Union Square May 14. The Somerville Arts Council and Greg Cook, the fellow behind last year's "Pity Party," present "The Tiny Tall Ships Festival" in Somerville's Union Square from 3 to 6 p.m. Saturday, May 14. (Rain date: Sunday, May 15.) Admission is free. The festival is a celebration of everything tiny and nautical for people of all ages. Small ships, sea monsters and other floating sculptures will bob in kiddie pools spread across Union Square. Children and grown-ups will be able to make their own tiny boats to race in temporary lagoons. Pirates and mermaids will attend. Plus a tattoo contest (come show off your permanent or temporary tattoos), stories for children, sand castle building, a pirate-themed obstacle course, seafood, crafts, and nautical/pirate/mermaid/fishy tunes. Costumes are welcome and encouraged.

Continue reading »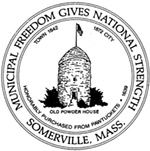 Join Somerville Mayor Joseph A. Curtatone, Ward 2 Alderman Maryann Heuston, and the Massachusetts Department of Transportation (MassDOT) on Monday, May 16, at 8:30 a.m., for a Groundbreaking Ceremony for the Beacon St. Reconstruction Project. Attendees will gather at 8:30 a.m. at the Durell Community Garden, near the intersection of Kent St., for a short speaking program followed by a photo op to officially kick off the expected two-year project. Newport Construction, which was selected through a competitive bid process administered by MassDOT, will be responsible for the project, which stretches from Oxford St./Somerville Ave. south to the Cambridge city line near Inman Sq.

Continue reading »

By William C. Shelton
(The opinions and views expressed in the commentaries and letters to the Editor of The Somerville Times belong solely to the authors and do not reflect the views or opinions of The Somerville Times, its staff or publishers)
State transportation officials are extorting $50 million from Somerville to help fill a cavernous budget deficit created by their own mismanagement of the Green Line Extension. It's a shakedown that is unprecedented in Massachusetts.