*
A poet, writer, and memoirist, who brought the famed Poets Theater from Cambridge, Mass to Somerville's Arts Armory

*
I first met poet Richard Cambridge when we worked on the poetry anthology City of Poets: 18 Boston Voices, in 2000. About a decade ago I interviewed him on my Somerville Community Access TV show Poet to Poet/Writer to Writer, when he still had the "Poets' Theater" at the famed Club Passim in Harvard Square. In 2010 he moved the theater to the Somerville Arts Armory, and hasn't looked back. He continues to run this series of poets, musicians, artists, who strut their stuff on the stage. I recently caught up with Cambridge at the Bloc 11 Cafe in Union Square, Somerville.

Continue reading »


*
Jared Smith is the author of eleven volumes of poetry, including his Collected Poems: 1971-2011; multimedia productions based upon his writing in New York and Chicago; two CDs; and numerous publications in the applied sciences. His poems, essays, and literary commentary have appeared in hundreds of publications in the U.S., Europe, and China. Journals his work has appeared in include: Beloit Poetry Journal, Paterson Review, New York Quarterly, The Same, Poet Lore, Confrontation, Lummox, The Pedestal The Smith, Colorado Quarterly, Greenfield Review, Louisiana Literature, Ibbetson Street Press, Wilderness House Review, Fifth Wednesday, Chiron Review, and a great many others. He is a Board Member of The New York Quarterly Literary Foundation and is Poetry Editor of Turtle Island Quarterly out of Oregon. He has also served on the Editorial Boards of The New York Quarterly; Home Planet News; The Pedestal; and Trail & Timberline. He is listed in Poets & Writers, The Colorado Poets Center, Who's Who In America, and other major reference sources.
Arrests:

*
Vanessa Doe, August 8, 2:09 p.m., arrested at Middlesex Ave. on a warrant charge of shoplifting by asportation.
Vincent Distasio, of 28 Brook St., August 9, 12:21 p.m., arrested at Crocker St. on warrant charges of larceny over $250 and assault and battery.

Continue reading »
By Jim Clark
According to Somerville Police, a 26-year-old Malden resident was located at Broadway and Grant Street today at 1:50 p.m., suffering from one gunshot wound to the hip. The victim was  transported to Mass General Hospital with a non-life threatening injury.

Continue reading »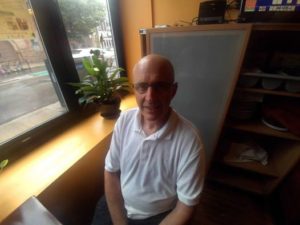 Here is the podcast of my interview with my old pal, Alan Ringel— experimental jazz producer and a founder of About Time Records. Al talks about one of their artists Henry Threadgill–who just won the Pulitzer-Prize, the "jazz loft" scene in the 70s in NYC– the role of improvisation and composition in jazz, misconceptions about Louis Armstrong, jazz writer Stanley Crouch — the jazz clubs in Greenwich Village, and much more… We had our discussion at the Thai restaurant "Sweet Ginger" in Union Square, Somerville.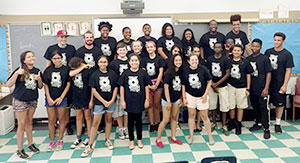 The CIT/ LIT Job Readiness Program held its graduation on August 12, 2016 at The Arthur D. Healey School on 5 Meacham Street.  The graduating class consisted of students between the ages of 13-15, who dedicated four-weeks out of their summer to participate in a program that taught them about job readiness and leadership skills.

Continue reading »
By Louise Carpenter
The Baker Administration has officially announced that starting September 1st, waiting lists for some elders will begin in the home care program. But according to Mass Home Care, the state has enough Federal dollars to avoid the crisis.

Continue reading »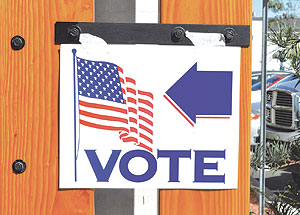 With the Thursday, September 8, state primary quickly approaching, the City of Somerville would like to remind residents that the deadline for registering to vote in that election is Friday, August 19, 2016, at 5 p.m. This is also the deadline for voters wanting to change party affiliation.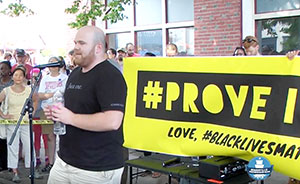 Rallies and the conversation on race and community relations
In August 2015 the City of Somerville hung a Black Lives Matter banner outside City Hall in support of the movement bringing attention to the police killings of several young black men across the country.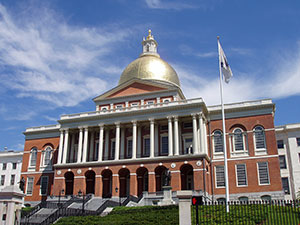 This week, State Representative Christine P. Barber and State Senator Patricia Jehlen celebrate the final passage and signing of H.4303, An Act establishing the Somerville municipal job creation and retention trust. This law, approved by the Somerville Board of Alderman in 2013 but requiring state approval, allows the city of Somerville to create a jobs trust fund and establish a fee, to be paid by developers of new projects in the city, for job training, placement and retention.