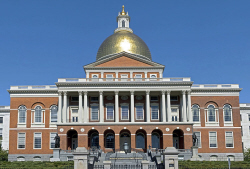 The Massachusetts Senate passed criminal justice reform legislation S. 2415, An Act relative to medical placement of terminal and incapacitated inmates, sponsored by Senator Patricia Jehlen (D-Somerville). The legislation creates a process for the Department of Correction (DOC) and the county sheriffs to place terminally ill and permanently incapacitated prisoners who are no longer a threat to the public in settings outside of state prisons and county jails, allowing eligible inmates to receive end-of-life care at nursing homes or in hospice care.

Continue reading »
Arrests:

*
Jose Molina, of 103 Gilman St., July 12, 3:11 a.m., arrested at McGrath Hwy. on a warrant charge of assault and battery.
Robert Galvin, of 24 Mt. Pleasant St., July 12, 8:47 p.m., arrested at Broadway on charges of larceny over $250 and felony daytime breaking and entering of a vehicle or boat.

Continue reading »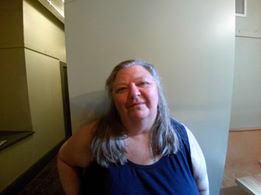 Robbins, who was forced to move out of Somerville recently because of high rents, talked of the gentrification of our burg, her musical background, and the offerings of her artistic, musical and performance center. Although she no longer lives in Somerville she still maintains this vibrant center for artistic expression.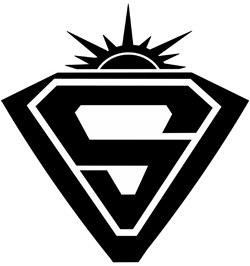 Due to the threat of severe storms this evening, as well as the extreme heat today, the Sunsetters performance on Fremont Ave. has been cancelled
I interviewed Bob Howard, general operations manager of Comicazi Comics in Davis Square, Somerville about the very serious art of comic books. My knowledge of the genre does not go far beyond Archie and Friends, and Dondi– in the New York Daily News. I got an education.
Somerville Community Access Television has released the candidate profiles recently taped at their studios in Somerville, MA.
The candidate profiles are for:
Incumbent state Senator Patricia Jehlen (D) and Cambridge City Councillor Leland Cheung (D) who are running for the 2nd Middlesex Senate district seat representing Somerville, Medford, and sections of Cambridge and Winchester. Jehlen and Cheung face off in the state primary Thursday, September 8, 2016.https://youtu.be/Rxtzm6nhe8U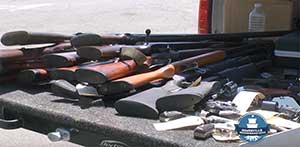 Check out the latest headlines from the Somerville Neighborhood News #66. Gun Buy Back Promotes Public Health and Community Outreach: Sometimes they're inherited, sometimes left behind, unwanted guns in a home can be an accident waiting to happen. Through gun buy back programs police are giving residents a safe and anonymous way to get firearms out of the house. Somerville's Circus is in Town: The Somerville rail yard used to be a stepping off point for the Greatest Show on Earth. Now Circus Arts are finding a home right here in the 'Ville. One center for circus arts trains aerialists and acrobats and another needs nothing more than hats and mats to make circus magic.

Continue reading »
By Louise Carpenter
Marina Colonas has been at the forefront of a new trend for helping older adults cope with mental health issues over the past year, and she discussed those experiences at a recent event at the State House.
Colonas is a Certified Older Adult Peer Specialist (COAPS), a relatively new designation that specializes in drawing on personal experiences of mental health recovery to work with older adults. Having experienced firsthand some of the common hurdles to accessing traditional supports, Colonas said the peer approach has a unique appeal.

Continue reading »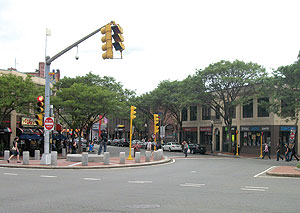 Please see the following road closure and other information related to the city's annual ArtBeat Festival this Friday evening and Saturday in Davis Square.
The festival will begin Friday evening, July 15, from 6 to 10 p.m. with live music in Seven Hills Park. All roads will remain open on Friday. On Saturday, July 16 from 11 a.m. to 6 p.m., craft vendors, live music on several stages, and local artists will set up throughout Davis Square. The events are free, though a small donation is suggested. For Saturday's festival, several road closures and detours will apply as follows:

Continue reading »