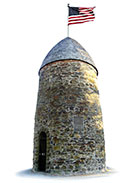 It seems like a no-brainer, doesn't it? You put a penny in the machine, you get back a gumball. The most fundamental of business transactions imaginable. Penny. Gumball. Every time.
If every day life – in relation to our dealings with one another – was as equally straightforward and uncomplicated, what a lovely world it would be. Right? Certainly. But we're not all that uncomplicated, are we?

Continue reading »
In celebration of professional football's opening weekend, New England's only LEGOLAND® Discovery Center  unveiled the latest feature for its MINILAND® attraction last week, a large-scale replica of Gillette Stadium constructed from more than 33,000 LEGO® bricks. A video is available at https://www.youtube.com/watch?v=cOdtgeS5taA.
Continue reading »

Our guest reviewer this week is Tom Miller. Miller is a Somerville Bagel Bard – a history graduate student at Salem State University, and a retired auto industry executive.

Continue reading »

Philip Burnham, Jr. writes of the Ukraine – the carnage – the pain, and yet perhaps a hint of beauty and transcendence.
(from the City of Somerville's Election Dept.)
DEMOCRATIC
SENATOR IN CONGRESS
EDWARD J. MARKEY  6309
WRITE IN  191
BLANK  1404
GOVERNOR
DONALD M. BERWICK  2610
MARTHA COAKLEY  2986
STEVEN GROSSMAN  2130
WRITE IN  28
BLANK  150

Continue reading »
A sinkhole was discovered in the street near the corner of Pearl and Medford Streets.

Continue reading »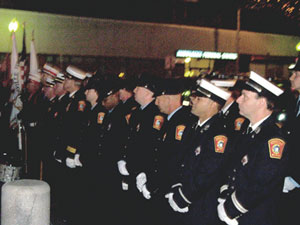 The City of Somerville invites all community members to join in the annual 9/11 Vigil Walk to honor those who lost their lives in the attacks on the World Trade Centers, the Pentagon, and on Flight 93 in 2001. The walk will step off from the Cedar Street end of the Community Path at 6 p.m. on Thursday, Sept. 11, and end with a brief ceremony in Davis Square.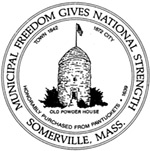 The City of Somerville is pleased to announce the next community meeting for the Central Broadway Streetscape Improvements Project, held by the Mayor's Office of Strategic Planning and Community Development and part of the Somerville by Design process.
The meeting will be take place on Wednesday, September 10, from 6:30 pm to 8:00 pm at the Arthur D. Healey School, 5 Meacham Street in Somerville.  The meeting will be held in the cafeteria.

Continue reading »
Arrests

:


*

Ryan Gfeller, 20, of 607 Fellsway, Medford, September 2, 4:31 a.m., arrested at 16 Puritan Rd. on a charge of nighttime breaking and entering of a vehicle or boat.

Vando Macedo, 24, of 175 Norfolk Ave., Boston, September 3, 9:13 a.m., arrested at Broadway on a charge of possession of a class B drug and on a warrant charge of operation of a motor vehicle with a suspended license.

Continue reading »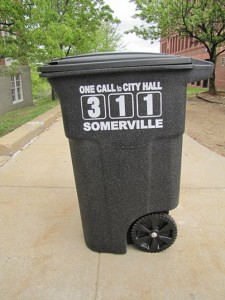 To gather data on how the recently issued trash toters are serving city and resident needs, the City of Somerville is asking residents to take a brief phone survey on the program, as well as the Zero Sort Recycling program that was rolled out in 2012.
Beginning on Monday, September 8, residents currently signed up to receive city alerts via telephone will receive a call requesting they take the seven question survey.

Continue reading »