One of the first things I noticed while talking with Bridget Galway was the tattoo flowers that tangled their way up the sides of her expressive hands. And then there was the silver hoop earrings with yellow stones—in some ways she is a living piece of installation art. And no wonder… Bridget Galway has always been involved with the arts. She grew up in the Lower East Side of Manhattan, and later moved to Provincetown, Mass. In P-Town her mom owned a sandal shop and was a model for the artist Hans Hoffman, and her father was a writer. As a young artist Galway was intimately involved in the arts scene. Later she founded a free arts center in Holyoke, Mass. There she developed innovative art programs for city youth and others. She has designed book covers for a number of poets including Eating Grief at 3A.M. (Muddy River Books) by yours truly and the upcoming On the Wings of Song (Ibbetson Street Press) by Molly Lynn Watt, a memoir in verse that deals with the Civil Rights Movement of the 60s.

Continue reading »

Local poet Patrick Lennon had a vision of beauty. And as we all know beauty is truth and truth is beauty.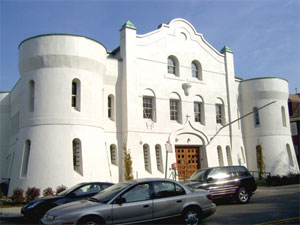 By Sangwoo Kim
For those Somerville and its neighborhoods' residents, I would like to take this time to introduce a great local artistic and cultural institution that resides among us. While it is true that Boston is full of places where people can swing by for cultural and artistic events, I wasn't sure if this was the case for Somerville.

Continue reading »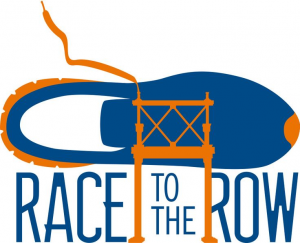 The Somerville Road Runners  announced that the second annual Race to the Row 5k will take place Sunday, Aug. 24, at Assembly Row in Somerville's Assembly Square District. The race through Somerville's newest neighborhood will provide a tour of the new outlets, apartments, restaurants, T station and courtyard at Assembly Row. Running around and through the development and along the Mystic River, the race will end with a free, outdoor pizza party and the opportunity for participants to have a front row view of the recently opened development.
Continue reading »
Arrests

:


*

Kesner Lubin, 22, of 125 Alewife Brook Pkwy., August 11, 10:32 a.m., arrested at 43 Derby St. on warrant charges of disorderly conduct and disturbing the peace.

Raul Parra, 40, of 137 pearl St., August 11, 11:31 a.m., arrested at 44 Broadway on warrant charges of drug possession to distribute, miscellaneous municipal ordinance, assault with a dangerous weapon, conspiracy to violate drug law, and drug violation near a school.

Continue reading »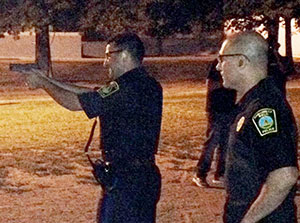 On August 12, 2014, during the nighttime hours, Somerville Police Lieutenant Carmine Vivilo and Officer Dan Rego, two of the police department's firearm safety and firearm instructors were onsite and participated in a live-fire gunshot event at two undisclosed locations in the city to calibrate and test a new program called ShotSpotter. This equipment was funded through the Metro Boston Homeland Security Region, Department of Homeland Security collaboration.
Continue reading »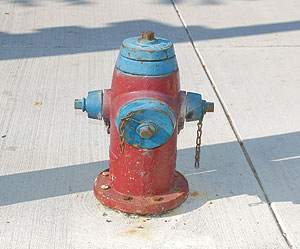 The Somerville Fire Department will begin the annual inspection of all fire hydrants on Monday, August 18, 2014 and conclude on Saturday, August 30, 2014. This procedure requires the flushing of water from the hydrants as well as a check of the mechanical operation of the hydrant. The inspection/testing program will take approximately two weeks to complete.
Continue reading »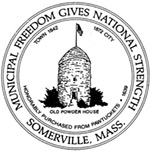 Broadway in Winter Hill will berepaved on Monday, Aug. 18 between the hours of 7 a.m. and 7 p.m.  from Dartmouth Street to Grant Street. Traffic in each direction will be open both days, with traffic diverted to the other side of Broadway as needed. Drivers should expect delays.
Continue reading »
By Douglas Yu
It's probably more appropriate than flattery to call Leone's Sub and Pizza in Somerville a landmark in the neighborhood: Its everlasting quality of meatballs; signature Sicilian-styled square pizzas that were once delivered to Chris Evans live on ABC News; owners and staff who are never shy of sharing fun conversations with their customers; and most importantly, a restaurant where serving the community means more than serving their food.

Continue reading »

Life in the Ville by Jimmy Del Ponte
(The opinions and views expressed in the commentaries of The Somerville Times belong solely to the authors of those commentaries and do not reflect the views or opinions of The Somerville Times, its staff or publishers)
I don't know about everyone, but a lot of people, including myself, have artifacts or mementos from a place they once worked in or frequented. I have a book of matches from BoBo's Chinese Restaurant that used to be in Ball Square. When WR Grace (Dewey and Almy) on Alewife Brook Parkway tore down the buildings that housed the boiler room that my dad worked in for 38 years, he kept two of his favorite steam gauges. Those really neat looking gauges are still in my cellar. I have a plastic hatcheck from the Jumbo Lounge formerly in Teele Square. Two of the original booths from The Coronet restaurant and lounge (last week's story) were on the front porch of the house across the street for over 25 years. They finally succumbed to weather and old age.

Continue reading »