Free and open to the public! Streamed online worldwide

*
Join the All-America City of Somerville, MA for the fourth annual Grooversity Percussion Festival on Saturday, Dec. 5, 2015! From 1 to 5 p.m., at East Somerville Community School. The All-America City Grooversity Festival will feature live music and interactive workshops by renowned drumming and percussion masters, a community drum circle, a youth activity and networking fair, and more! The festival will also celebrate the City's third All-America City Award, focusing on youth engagement and youth leadership.

Continue reading »
Bryan Bishop, current Deputy Commissioner & Chief of Staff of Boston Veterans' Services, named new Director of Somerville Veterans Services
Mayor Joseph A. Curtatone is pleased to announce that Bryan Bishop has been named Veterans Services Director for the City of Somerville. Bishop will bring his years of service as the Deputy Commissioner and Chief of Staff for the City of Boston Department of Veterans' Services. He is a 20-year Veteran of the United States Air Force who has spent much of his life serving the country and his fellow Veterans.

Continue reading »

If you live in Ward 2, which includes the southern side of Union Square and the neighborhoods around Perry Park and Lincoln Park, you're invited to the Ward 2 ResiStat community meeting Monday evening.
Continue reading »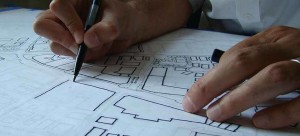 The Mayor's Office of Strategic Planning and Community Development (OSPCD) announced a series of meetings marking the next step in the Somerville Zoning Overhaul process. The meetings, which will cover a wide variety of topic areas, will be held from November 2015 through March 2016, and will discuss the ideas within the City's new proposed zoning ordinance, respond to comments provided in the public review process, and propose changes to the ordinance based upon this feedback. The meeting schedule is as follows:
Continue reading »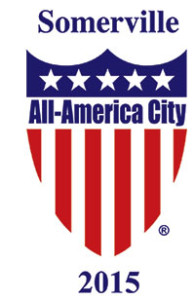 The votes are in! Following the week-long #SquareFlair competition, the City of Somerville is excited to announce that FOUR Somerville squares will receive commemorative 2015 All-America City banners! Taking the top spot, Magoun Sq. will be the first to receive the banners. Runners up, Assembly Sq., Davis Sq., and Ball Sq. will also receive banners in the coming weeks.
Chief David Fallon reports that the Somerville Police Department, in conjunction with the MA Municipal Police Training Council, hosted a free, FBI- Law Enforcement Executive Development (LEEDA) Association Supervisor Leadership Institute at the department's headquarters last week. Police held the course from Oct. 26-30. Somerville. Lt. Gerard Rymill, Lt. Sean Sheehan, Sgt. John Tam and Sgt. Diogo DeOliveira attended.

Continue reading »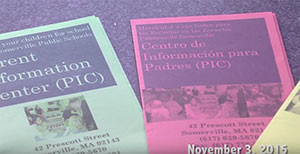 Somerville Neighborhood News
is a production of Somerville Community Access Television, made by professional journalists, volunteers and staff. The half-hour news show has as its mission to provide a lively, informative newscast focusing on the events, issues and information impacting Somerville residents. Here is one featured story from
SNN #52
:
Continue reading »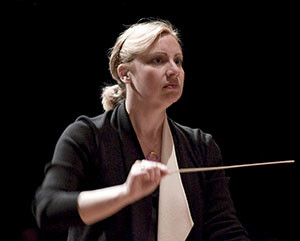 The Cambridge Symphony Orchestra, led by Cynthia Woods, Music Director, presents the opening concert of its 41st season, Mahler's Symphony No. 5 on Sunday, November 15, at 4 p.m. at Kresge Auditorium, MIT, 48 Massachusetts Avenue, Cambridge.
Continue reading »
Stop by the Somerville Armory, 191 Highland Avenue, on Sunday, November 15, for an inspiring, informative, and fun fundraising event that can have a tremendously positive impact on the Somerville community. The Drug and Alcohol Awareness fundraiser takes place from 2:00-8:00 p.m. on the 15, and will include resource tables with information from treatment and detox centers and support groups.
Continue reading »

By William C. Shelton
(The opinions and views expressed in the commentaries of The Somerville Times belong solely to the authors of those commentaries and do not reflect the views or opinions of The Somerville Times, its staff or publishers)
On October 27 the Principle Group presented its Neighborhood Plan for Union Square and Boynton Yards.
Most of its content consists of worthwhile design and policy ideas that incorporate every new-urbanist virtue as well as concerns expressed by neighbors over the last year. The redesign of Union Square's streets is particularly good.

Continue reading »