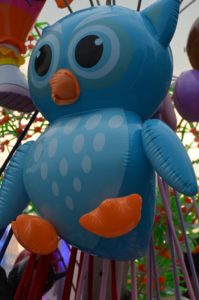 The City of Somerville invites all interested vendors to participate in the Somerville Fourth of July Fireworks Celebration on Thursday, June 29, 2017 (rain date Thursday, July 6, 2017). The City plans to have up to six (6) concession stands and vendors selling items such as balloons, toys (no toy guns permitted), food and beverage at the event. The fee for toy/novelty vendors is $50 and for food/drink $100. Food vendors must also get a City temporary food permit if they're don't already have a mobile food vendor license for the City of Somerville.
Continue reading »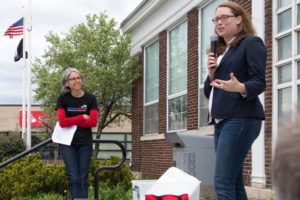 Dollars disappear into thin air as natural gas seeps through our streets
Massachusetts consumers pay for wasted, harmful methane gas that leaks from pipes beneath our streets. The amount of gas seeping out in Greater Boston alone could heat 200,000 homes. Meanwhile, leaking gas boosts the Commonwealth's climate-changing emissions by as much as 10 percent since methane is far more damaging than CO2 in its first 20 years in the atmosphere.
Continue reading »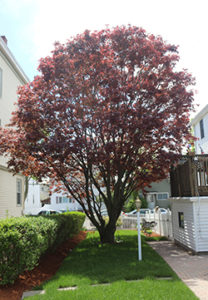 By Maryann Heuston
Ward 2 Alderman
Every year as spring comes into full bloom, I can't help think about Mom digging in her garden. She prided herself on tending to the Rose of Sharon bushes and seeing the early gladiolas and crocuses arrive in abundance, but trees were her true passion.
I suppose this stems from Mom growing up a city girl in a 3-decker apartment in East Boston, where the only open space for her Italian immigrant parents and 7 younger siblings was the front stoop.  Trees and green open space were scarce where she grew up, and so became important to her wherever she could seek them out.
Continue reading »
By Nathan Lamb
May is Mental Health Awareness Month, and Somerville-Cambridge Elder Services (SCES) is marking the occasion by discussing a series of common mental health questions with Protective Services Psychiatrist Rebecca Warner.
Q: When should I see a therapist or psychiatrist?
A: When you are experiencing an emotional problem that's bothering you and keeping you from doing what you need to do and enjoying life.
Continue reading »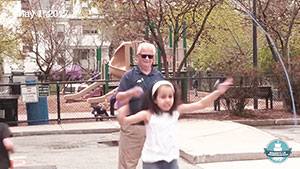 Here are some of the latest stories featured on Somerville Neighborhood News, a new production proceed by Somerville Media Community Center.
Local Senior Teaches Life Skills on the Playground
Somerville senior Richard Johnstin works as a playground coach at West Somerville Neighborhood School through Playworks New England​. Coach Dick teaches and inspires young students while staying connected to the community through his contributing efforts.
Continue reading »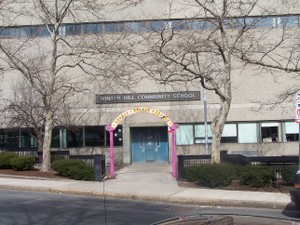 Winter Hill first public school district Innovation school to receive this award
In a ceremony held in its downtown Boston office last night, The Boston Foundation announced the Winter Hill Community Innovation School as the winner of the 2017 Pozen Prize for Innovative Schools. Established in 2013 by Boston Foundation donors Robert and Elizabeth Pozen, the Pozen Prize recognizes and awards schools for innovative practices that lead to academic excellence and a quality learning environment for all students. The Winter Hill Community Innovation School is the first district Innovation School to receive this distinction and the $75,000 award. The Pozen Prize expanded its scope this year to include innovative district schools. 
Continue reading »
Do you like Porchfest? Can you spare a few bucks for a great cause? Awesome! Look for Porchfest donation boxes around town this Saturday.
In past years the Somerville Porchfest community has raised thousands and thousands of dollars for good causes. Let's do it again! We're asking bands and porch owners to put out donation jars for this cause.  SAC will then pool all donations and send to Oxfam.
Continue reading »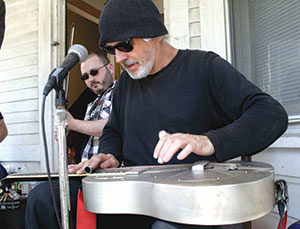 Listen to music on your neighbors' porches throughout the City
Have you ever sat on your porch and enjoyed hearing a neighbor strumming a guitar on a nearby porch? PorchFest takes this idea and multiplies it to create a citywide event where Somervillians share their love of playing and listening to music by holding porch concerts across the city. PorchFest returns this year on Saturday, May 13, from noon to 6 p.m. (see below for the schedule in your area).
Continue reading »
By JT Thompson
Katrina: co-founder of Juliet, a European style café, which she and her partner Josh opened in early 2016. They hope the café will become a longstanding neighborhood space that helps foster a welcoming, diverse community in Union Square.
When I walk into Juliet, there is a friendly bustle on both sides of the counter, an L-shaped enclosure behind which the kitchen is open to view. The sun coming through the tall windows is bright against the white tables and white walls; the atmosphere is both crisp and cozy.
Continue reading »