Somerville Bagel Bard Krikor Hohannesian is our feature this week. He wrote the LYRICAL: "The poem was written with the intent to contrast the Church Street of 1970 with what it is today as a sort of social commentary. As some of us "elders" remember the Chez Dreyfus was a somewhat upscale French restaurant with a separate bar room area. A Runyonesque group of characters, myself included, came to hang out at the bar on Friday afternoons – one would be hard-pressed to create a more disparate group of characters. The conversations were loud, raucous, lively and reflective of the socio-political sentiments of the times. The Chez, is of course, long gone and, as the end of the poem depicts, the scene on the Church Street of today is in stark contrast other than the Christian Science Reading Room still being there!"
Arrests

:


*

John McLaughlin, 46, of 57 Bristol Rd., Medford, September 29, 11:02 a.m., arrested at 299 Broadway on a warrant charge of shoplifting by concealing merchandise.

Jorge Gonzalez, 54, of 350 Ridge Ave., Cambridge, September 29, 11:25 a.m., arrested at Broadway on a charge of operation of a motor vehicle with a suspended license.

Continue reading »
By Jim Clark
With today's musical landscape littered with cookie-cutter pop idols busily imitating one another in a ceaseless tumultuous din, it is truly breathtaking when genuine originality crosses with equally genuine virtuosity. Such is the effect that Louisiana born and bred roots-rocker Marc Broussard has on audiences who are fortunate enough to be entertained by him.
Somerville audiences are soon to be granted that opportunity as Johnny D's welcomes Broussard to its stage on Thursday, October 9, for a 9:00 p.m. show.

Continue reading »
By Kenneth Gloss
In all my years in the book business, I have made some pretty interesting trades. However, none of those deals can compare to one memorable swap made by my father – he once bought a baby with a book!
My father used to frequent the used-book bins at the Salvation Army. He'd get there early in the morning scouting for treasures in the bins on the loading dock. One morning, he got lucky. In the bottom of a bin, he found a hand-written diary by a prospector who had journeyed West during the Goldrush days. The man had taken a ship from Boston to Panama, crossed that country on foot and then went up the coast to San Francisco. The diary chronicled every aspect of mining for gold, from the over-priced ten-dollar shovels to the lack of gold available.

Continue reading »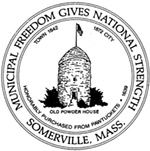 Calling Somerville youth! Are you a young resident who is interested in pursuing musical education? Do you have a talent you'd like to share with your peers? Are you outgoing and energetic? We have the perfect programs for you!
Somerville Youth Arts Coordinator, Jimmy Del Ponte, announces a new program for Somerville youth, and the return of the popular Somerville Rocks! talent show for 2014.

Continue reading »

Life in the Ville by Jimmy Del Ponte
(The opinions and views expressed in the commentaries of The Somerville Times belong solely to the authors of those commentaries and do not reflect the views or opinions of The Somerville Times, its staff or publishers)
As I was writing the story of the old television shows a few weeks back, I started thinking about the commercials we grew up watching. I enjoy some TV commercials like the Geico ads. They are clever and amusing. But I wonder if people will remember them and even be able to recite some of them word for word in 20, 30 and even 40 years? I doubt it. Who could ever forget the old ad against littering that shows the Native American with the tear in his eye?

Continue reading »
As part of their ongoing collaboration with the Somerville Fire Department, the Council On Aging will continue to offer free smoke alarms/carbon monoxide detectors.
There is a limited number of Photoelectric Smoke Alarms with ADA Compliant Strobe available to residents who qualify on a first-come, first served basis.

Continue reading »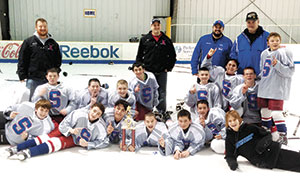 Learn to Skate (LTS)/Learn to Play Hockey (LTPH) for ages 4 and up begins October 18, 2014 and runs until early March, 2015. Sign up at the Somerville Rink Mondays and Wednesdays from 6:30-7:30 p.m. until the program begins, then on or after October 18, from 8-10:30 a.m. on Saturdays. $90 registration fee for LTS/LTPH. For more information, visit
www.somervilleyouthhockey.org
.
"Once again, the state's casino approval process and the Gaming Commission have failed. In recent months, several issues surrounding the site of the proposed Wynn casino have been brought to the Gaming Commission's attention, including one of the landowners originally refusing to sign a pledge that no secret owners would profit from the land's sale to the applicant and the acceptance of the applicant's reduction of the purchase price from $75 million to $35 million. The Commission sold the public short. As their own investigators concluded last December, 'the conduct of the sellers in this transaction during the Investigations and Enforcement Bureau's suitability investigation gave rise to serious concerns as to transactional transparency, good faith disclosure and document misrepresentation and falsification.' Nevertheless the Commission failed to outright reject the Everett property as a site for gaming. Sadly this was not surprising. We have seen throughout this entire process that it was designed, from start to finish, to only favor the gambling industry."
— Mayor Joseph A. Curtatone

By Joseph A. Curtatone
(The opinions and views expressed in the commentaries of The Somerville Times belong solely to the authors of those commentaries and do not reflect the views or opinions of The Somerville Times, its staff or publishers)
On Monday this week, State Auditor Suzanne Bump chose Somerville as the place where she announced the findings of her office's audit of Massachusetts's programs and initiatives that address childhood obesity. Auditor Bump wanted to announce the findings here because some of the recommendations—from SNAP sales at farmers' markets to getting kids active before, during and after school—are initiatives that we've already undertaken as part of Shape Up Somerville. The success of Shape Up Somerville's pilot program in 2002 and our accomplishments since have taught us an important lesson that is echoed in the now-released state audit: Combating childhood obesity is an adaptive challenge, not a technical challenge.

Continue reading »