At approximately 9:15 a.m., Tuesday morning, officers were dispatched to 17 Dartmouth Street #2 for a report that a male had kicked the front door open to a daycare and was trying to take a child.
The front door was locked, and there was no answer at the door, however, the sounds of screaming and struggling could be heard coming from inside. Forced entry was made.

Continue reading »
Arrests:

*
Angelique Smith, May 4, 3:09 p.m., arrested at Davis Sq. on charges of resisting arrest and disorderly conduct.
Lamont Daughtery, of 145 Arlington St., Boston, May 4, 3:09 p.m., arrested at Davis Sq. on charges of resisting arrest, disorderly conduct, and violation of city ordinance possession of a dangerous weapon.

Continue reading »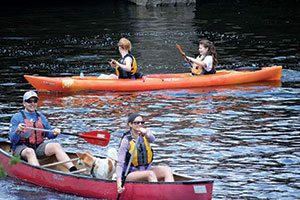 By Rebecca Danvers
Join the Mystic River Watershed Association (MyRWA) for the 19th Annual Mystic River Herring Run and Paddle on Sunday, May 17.

Continue reading »
Alderman Connolly invites colleagues, friends, and neighbors to birthday fundraiser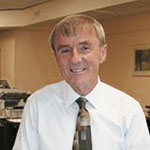 Alderman John 'Jack' Connolly has announced that he is planning a combined birthday/fundraising event for the city's fall election. The event is taking place on May 21, 5:30–7:30 p.m. at Tony C's, the latest addition to the city's hottest destination, Assembly Row, for the 2015 local election.

Continue reading »
By Tom Bannister
What is the fastest way to get from a job in Downtown Boston to home in one of the many residential neighborhoods of Boston, Brookline, Cambridge and Somerville? The Boston Cyclists Union and the Somerville Bicycle Committee seek to answer this question with a race between a motorist, a cyclist, an MBTA rider, and a Hubway rider from Downtown Boston to Union Square in Somerville with the Third Annual Rush Hour Race next Tuesday, May 12.

Continue reading »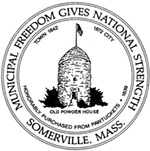 Mayor Joseph Curtatone, Ward 1 Alderman Matt McLaughlin, and the Office of Strategic Planning and Community Development (OSPCD) invite all interested community members to the final Otis St. Playground community meeting to review the plan for new playground. Landscape architects from CBA will present a new playground design which reflects the ideas of the community; however, changes to the design are still possible and we would appreciate any and all comments before the construction plans are finalized.

Continue reading »
(
The opinions and views expressed in the commentaries of The Somerville Times belong solely to the authors of those commentaries and do not reflect the views or opinions of The Somerville Times, its staff or publishers)
Isn't it great sign of Spring to see the many cars and SUVs of zoo-goers and picnickers in the parking lots of Stone Zoo and DCR's Greenwood Park, just across the street? How wonderful that they can so conveniently benefit from all that the Zoo and the Park offer. But, what about families who don't drive? How can they get there and back? The answer is, "By Bus" — IF, that is, IF they are up to walking about 1KM from the nearest stop. That's more than one-half mile. This distance and its impracticalities and hazards may be why "How to Get There" directions to Stone Zoo and Greenwood Park do not include "Take the T".

Continue reading »
(
The opinions and views expressed in the commentaries of The Somerville Times belong solely to the authors of those commentaries and do not reflect the views or opinions of The Somerville Times, its staff or publishers)
Dear Editor,
I was thrilled to read about the US Supreme Court's March 25, 2015 decision on *Young vs. UPS*, in which the Supreme Court ruled that UPS should have made reasonable, temporary accommodations for Young while she was pregnant on the job. This is especially relevant here in Massachusetts, as over *half* of women in the workforce are pregnant or new mothers.

Continue reading »
By Jim Clark
Paul Kelly, Senior Principal at the engineering firm Simpson Gumpertz & Heger Inc., Boston branch, was recently honored with the Tufts University School of Engineering 2015 Outstanding Career Achievement Award.

Continue reading »