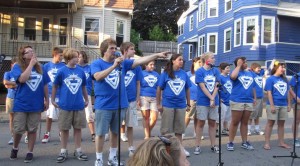 Due to the extreme heat, tonight's Sunsetters performance on Winlsow Ave. has been cancelled.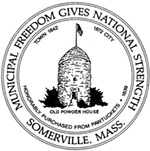 Save the Date: On Saturday, Sept. 19, the City of Somerville will host an event celebrating the 25
th
anniversary of the Americans with Disabilities Act (ADA). All community members are invited to the celebration, to be held in the Somerville High School Atrium from noon to 2 p.m. on Sept. 19. Refreshments will be served. Additional information to follow. For more information, contact ADA Coordinator, Betsy Allen, at
BAllen@somervillema.gov
, or 617-625-6600 ext. 2323.
Continue reading »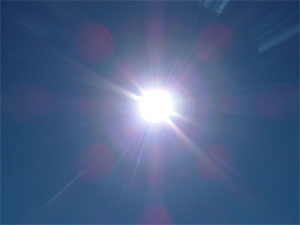 ResiStat: Interactive Map of Somerville Parks with Water Features, Sprinklers or Pools
Cool off in Somerville at one of the 14 City parks that have water play features or at the two DCR pools at Foss Park and Dilboy. Click here for the map and then click on the blue push pins for information on each park or pool. 
Arrests:

*
Alan Zendt, of 2 Mt. Vernon St., August 10, 9:55 a.m., arrested at McGrath Hwy. on a charge of trespassing.
Oscar Hernandez-Rivera, of 291 Eustis St., Roxbury, August 10, 1:26 p.m., arrested at Canal St. on charges of larceny under $250 and furnishing a false name or Social Security number, and on warrant charges of possession of a class A drug, furnishing a false name or Social Security number, shoplifting by asportation, and trespassing.

Continue reading »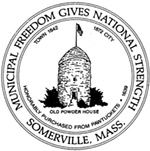 Earlier this year, a retail electricity supplier agreed to pay $4 million to settle allegations by the Massachusetts Attorney General of deceptive marketing and sales that promised savings but charged customers significantly higher rates, entered consumers into agreements without their consent, and charged costly termination fees.
Continue reading »
Over 80 kids from multiple different groups in Somerville visited the Boston Harbor Islands National Park in July as part of Save the Harbor/Save the Bay's free All Access Boston Harbor program. Somerville groups that took part included Groundwork Somerville, Mystic Learning Center and Somerville YMCA. More than 5,000 youth and teens have taken part in the free program so far this summer, which brings area youth groups to Spectacle, Peddocks, and Georges Island for a fun filled day of environmental exploration and healthy outdoor activities, including fishing, crabbing, swimming and art on the shore.
By Jim Clark
Few, if any, can claim to have traveled the same musical roads as John Sebastian. As founder, front man, and principle composer of songs for the wildly popular 60's group The Lovin' Spoonful, and later with his own successful solo efforts, Sebastian has forged a career as unique in its nature as it is vast in its overall scope.

Continue reading »
Last year Somerville Animal Control rescued more dogs from hot cars than any year previous. Please leave your pets at home on warm days if they cannot join you at every stop you make. If you see a dog left in a car on a warm day, please call the local police non-emergency number and ask for and officer to be dispatched to your location.

By Joseph A. Curtatone
(The opinions and views expressed in the commentaries of The Somerville Times belong solely to the authors of those commentaries and do not reflect the views or opinions of The Somerville Times, its staff or publishers)
Change is inevitable, and it is necessary. As people return to the urban core seeking vibrant urban neighborhoods that are walkable, bikeable and accessible to transit, our community has set forth a vision in a comprehensive plan for how we can both grow as well as improve our city according to our shared community values. In that same vision, however, our community has made clear its commitment to preserving what we already love about Somerville: our diversity, character and culture. We want to manage that inevitable change. Part of that is the rich history of our city, from its significant role in the Revolutionary War when we were still part of Charlestown, to Somerville's status as a major industrial center for the region, to our emergence as an artists' enclave. And our community not only stated its commitment to historic preservation in SomerVision, but made firm on that commitment by overwhelmingly voting in favor of the Community Preservation Act (CPA). Now we are taking the next step by developing the City's first-ever Historic Preservation Plan.

Continue reading »
By Rebecca Danvers
Food from a dozen local restaurants, fire throwers, and roaming street performers – at night in Union Square!
To celebrate Union Square's sizzling food landscape, ArtsUnion will present Ignite, an evening of international eats, fire throwers, roving entertainment and a raucous celebration of global culture on Saturday, August 15, 6:00–10:00 p.m.

Continue reading »