Arrests

:


*

Kyle Pollard, of 16 O St., South Boston, December 1, 11:34 a.m., arrested at 611 Assembly Row on charges of larceny over $250 and shoplifting by asportation.

Kelly Murray, of 90 Bowdoin St., Malden, December 2, 2:38 p.m., arrested at 260 Elm St. on a charge of possession of a class A drug.

Continue reading »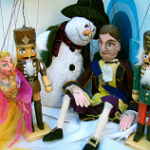 Kids of all ages are invited to a retelling of this classic holiday story featuring Rosalita's Puppets, Charlotte Dore's handcrafted marionettes. Clara receives a beautiful nutcracker as a gift from her uncle, but when it is broken, Clara's heart breaks as well. As she sleeps, Clara dreams her Nutcracker comes to life, battles the Mouse King, and takes her to the land of the Sugar Plum Fairy.
Wednesday,  December 10,  3:30 – 4:30 p.m. at the East Branch Library, 115 Broadway.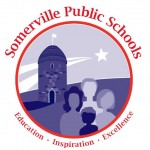 The Somerville School Committee voted unanimously this evening to offer Mrs. Mary Skipper the Somerville Superintendent of Schools position. Mrs. Skipper currently serves as the Network Superintendent for High Schools for the Boston Public Schools, where she oversees the district's 34 high schools serving a student population of 19,500. She succeeds Superintendent Tony Pierantozzi, who is retiring in July 2015 following 10 years of distinguished service in the Somerville Public Schools.
Continue reading »
Somerville firefighters responded to a house fire at 893 Broadway at 3:11 a.m. this morning, December 8, 2014. Firefighters found heavy fire conditions in the ceiling of the first floor living room which was spreading into several adjacent rooms and the floor above

Continue reading »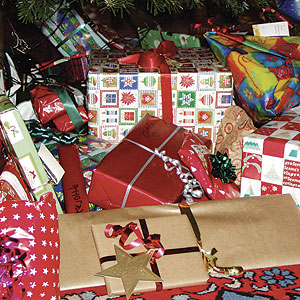 Each year, more and more shoppers are using o line or catalog services to order gifts to be delivered at their homes. Unfortunately, this is also the season when the theft of delivered packages increases across the nation and Somerville is no exception. In 2013, there were 75 reported thefts of packages from the porches or doorsteps of Somerville residents. Some arrests were made and some items were recovered. But our goal this year is to reduce this type of theft from happening at all.
Continue reading »
(The opinions and views expressed in the commentaries of The Somerville Times belong solely to the authors of those commentaries and do not reflect the views or opinions of The Somerville Times, its staff or publishers)
(The following is a letter sent to Realtor Louise Olson & Scott Kistenberger of Coldwell/Banker Cambridge)
Open letter to the editor
Dear Ms. Olson & Mr. Kistenberger:
Re: Prospect97.com, Olson Homes
You really are doing more than ample advertising, sending large leaflets into senior buildings where big money is not an option.

Continue reading »
By Tom Bannister
More than two dozen police officers from Somerville, Belmont, Everett, Malden, and Cambridge, and received specialized mental health training last week through the Cambridge-Somerville Regional Crisis Intervention Team Training and Technical Assistance Center, created through a grant from the Massachusetts Department of Mental Health (DMH). The program trains officers in the region in the latest techniques for safely and effectively responding to individuals and families experiencing a mental health crisis.

Continue reading »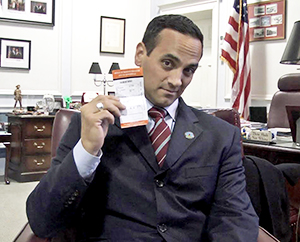 Get the latest on the possible plastic bag ban, hear about development across the City and over by the Stop & Shop, visit Greentown Labs and learn about a new partnership, check out the new parking app and get the story behind that marker across the street from the Somerville Police Department.
Continue reading »

Life in the Ville by Jimmy Del Ponte
(The opinions and views expressed in the commentaries of The Somerville Times belong solely to the authors of those commentaries and do not reflect the views or opinions of The Somerville Times, its staff or publishers)
When you walk into most retail stores these days, every single item has one of those plastic anti-theft devices attached to it. It is virtually impossible to shoplift in a store where these devices are visible on the merchandise. Some clothing items have the anti- theft device sewn into the product.

Continue reading »
By Donald Norton
At about 5 p.m. on Friday, December 5, a crowd of 200–250 students from Tufts University marched down College Avenue into Davis Square, chanting "Black lives matter" and other phrases of protest.

Continue reading »