Former Boston City Councilor Tito Jackson Named Parenting Journey's
First Social and Family Justice Fellow
Parenting Journey announced today that former Boston City Councilor Tito Jackson has been named its inaugural Social and Family Justice Fellow. Jackson will focus on public policy and civic engagement, building partnerships and developing a robust agenda to help lift families out of poverty.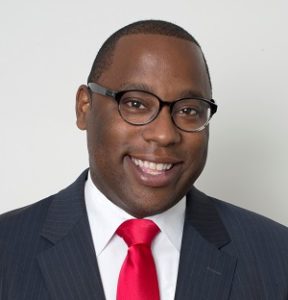 The three-month fellowship was created to help empower families through the intersection of economic justice and parenting, addressing three core challenges facing communities of color: reliable jobs with living wages, access to affordable housing, and workplace policies and protections that reflect the diverse needs of families. These inequities in our city perpetuate the cycles of poverty and trauma, add to the everyday stressors of parenting, and prevent parents from planning the futures they, and their families, deserve.
"
Tito is a champion for the families of Boston and has demonstrated a commitment to social justice, communities of color, and empowering people to be their own champions. This commitment is aligned with Parenting Journey's belief that parents have the power to build resilient families.  His expertise in public policy, advocacy and public service will help us shape a vibrant future for families," said Executive Director Imari Paris Jeffries. 
"It's a tremendous honor to be the inaugural Parenting Journey Fellow and this opportunity is a continuation of the issues that I advocated for as City Councilor. All too often poor and working parents and communities of color face barriers beyond the everyday trials and tribulations of parenting. My work with Parenting Journey will help empower parents to break down obstacles and enable parents and caregivers to build strong, resilient families and communities," said Jackson. 
As City Councilor, Jackson chaired the Committee on Education and the Special Committee on the Status of Black and Latino Men and Boys. He was also the Vice Chair of the Committee on Healthy Women, Families and Communities.  He also served on six other committees, including City Neighborhood Services and Veteran Affairs; Homelessness, Mental Health and Recovery; Housing and Community Development, Jobs, Wages and Workforce Development; Public Safety and Criminal Justice.
"Since joining Parenting Journey last spring, I've taken the opportunity to leverage our expertise to play a more active civic role in the community," said Paris Jeffries. "This Fellowship program is a natural extension of our existing engagement, relationships and commitment to social justice. We'll be adding additional Fellows later this year, representing a variety of backgrounds and communities." 
ABOUT PARENTING JOURNEY
Parenting Journey is a national nonprofit committed to breaking the systemic cycle of parenting in poverty. We recognize that systemic injustices related to poverty and race prevent many parents from realizing the futures they, and their families, deserve. Our work is inspired by the belief that strong families are the foundation of vibrant healthy communities and the catalyst to ignite social change. We provide programs that empower parents and caregivers and strengthen families and communities, advocate for equitable family policies, and disrupt the social narrative around parenting in poverty.
Parenting Journey envisions a world where all parents and caregivers have access to the resources they need to build resilient families and succeed, no matter their race or socioeconomic background.
  _____________________________
GROSSMAN MARKETING GROUP FUELS ITS GROWTH WITH FOURTH ACQUISITION IN THE PAST 4 YEARS
Grossman's acquisition of a New York promotional products distributor expands the company's growing market penetration in the Northeast region
Grossman Marketing Group, a 108-year-old, fourth-generation, promotional products and print company, has acquired Logos in Print, a promotional products distributor headquartered in New York. The new acquisition is the fourth in the past four years, fueling Grossman's full-service marketing operations and client base in the Northeast.
The acquisition of Logos in Print comes on the heels of three other recent acquisitions: ASAP, a Norwalk, CT promotional products firm; Fleet Business Products of East Hartford, CT; and Premier Marketing Group of Manchester, ME.
Grossman Marketing Group, with headquarters just outside Boston and a client base that boasts a "who's who" list of sports teams, hospitals, educational institutions and business entities, now has major operations in Massachusetts, Connecticut, Rhode Island, New York and Washington, D.C.
Some of Grossman's more prominent clients include The Boston Bruins and The Boston Celtics; Brigham & Women's Hospital, Massachusetts General Hospital, athenahealth and Novocure; Columbia University, Harvard University and Tufts University; Hewlett-Packard, John Hancock, L.L. Bean and Zipcar; and The International Academy of Arts and Sciences (Emmy Awards).
Ben Grossman, co-president of Grossman Marketing Group, said the acquisition of Logos in Print will enhance the company's growing presence in health care and education, particularly in New York, New Jersey and Connecticut. He noted that Logos in Print, a member of the Advertising Specialty Institute, has won many prestigious awards, including Promotional Products Association International's Golden Pyramid Awards for creativity and excellence.
Said Grossman: "Logos in Print is a great fit for us and will complement our existing products and services, which include full-service graphic design, a network of company-owned warehouses and production facilities, multi-media solutions, and a dedicated technology team building best-in-class e-commerce programs for our clients."
As a premier promotional products distributor, Logos in Print has working relationships with more than 3,000 suppliers, offering hundreds of thousands of promotional items — from apparel, bags and drinkware to writing instruments, golf and fitness products, and high tech accessories.
Since 1972, Cecile and Michael McBride, the owners of Logos in Print, have been providing promotional products to major hospitals, universities and businesses in the New York Tri-State Area. Referring to Grossman Marketing Group, the McBrides said they are thrilled that their business has been acquired by "such a prestigious, well-established, growth-oriented company."   Said Michael McBride: "We share the same mission which is to help businesses create long-lasting relationships with their clients through the power of promotional products, which has become a $21 billion industry. With so many ad specialties available, there is a huge opportunity for businesses to boost ROI (Return on investment) and leave a lasting impression on customers at a far better cost per impression than almost every major marketing vehicle."
For more information on Grossman Marketing Group's unparalleled project management and top-notch creative and fulfillment capabilities, visit www.grossmanmarketing.com.
____________________________________________
 Parenting Journey – Backgrounder
 Parenting Journey is a national nonprofit organization headquartered in Somerville, Mass. with a chapter office in New York City. For 35 years, the organization has been serving families by providing access to resources and programs and ensuring that policies are in place to support parents no matter race, socio economic background, country of origin or past experiences. Led by Executive Director and nonprofit veteran Imari Paris Jeffries, Parenting Journey is committed to breaking the systemic cycle of parenting in poverty by strengthening and empowering parents – a mission fueled by the belief that families are the foundation of a vibrant and healthy community and the key to social change.
Parenting Journey serves families by:
advocating for equitable policies that benefit all families such as a comprehensive immigration reform that keeps families together, and policies that improve economic security and minimize housing displacement;
fostering community-connectedness through the creation of social networks of parents and caregivers (when parents are strong and confident, their communities thrive); and
partnering with agencies to bring the Parenting Journey Curricula to more communities of color.
 Parenting Journey Curricula
Research shows that parents who participate in Parenting Journey thrive when provided the tools and resources they need to adapt to stress, decrease anxiety and foster healthy interactions and social connectedness with others – qualities known to reduce the incidence of child abuse and neglect and promote family wellbeing.
Parenting Journey Curricula offers five guided, peer support groups that reduce the impact of everyday stressors of parenting, as well as systemic barriers of parenting in poverty: Parenting Journey I, Parenting Journey II, Parenting in America, Sober Parenting Journey and Parenting Journey for Fathers. The curricula provides strategies and resources for coping with substance use, trauma, domestic violence, immigration and poverty. Programs run two hours weekly for 12-14 weeks and include a family meal and childcare. There is no cost to participate.
Parenting Journey's programs have been replicated at nearly 500 locations across the country.
 Additional information about Parenting Journey can found online at https://parentingjourney.org/.
______________________________________
Second Chances was recognized on Wednesday by Webster Bank for its outstanding impact on the Greater Boston community. The organization, which runs a local donation program that provides free clothing to homeless and low-income people in Cambridge and Somerville, received $2,500 through the bank's Community Reinvestment Act program. The grant will help Second Chances serve even more people in need in the future. Webster Bank donated a total of $40,000 to 11 organizations in Greater Boston.
 "Thank you to Webster Bank for supporting our work and being part of the community. Because of Webster, more people in need will be able to access free, esteem-building clothing as they move forward in their lives," said Andrea Shapiro, founder and CEO, Second Chances.
Webster Bank  presented $40,000 in Community Reinvestment Act-Community Development Grants to 11 Boston-area nonprofit community organizations. The organizations represented run programs serving low-and moderate-income residents, develop affordable housing or support small business development throughout Boston and its suburbs.
Webster, through its Community Reinvestment Act (CRA) program, is committed to building strong communities by supporting economic and community development organizations, especially those that focus on affordable and supportive housing, said Peter Mosbacher, senior vice president, Community Development.
"Webster has firmly established itself as a leader in community development and reinvestment in all the communities we do business in," Mosbacher said, adding that the bank's commitment to aiding organizations that reach out to low- and moderate-income residents does not stop with the annual CRA grant program.
"These awards provide the foundation for broader, more far-reaching relationships with these nonprofits and the people they serve," Mosbacher said.
Webster, for instance, also provides construction loans, tax credit investments, and technical assistance to community organizations, while Webster employees serve as board members and volunteers for many nonprofit groups within the bank's footprint, he said.
"Webster is living up to the communities we serve by supporting these organizations that are helping to give Boston-area residents the tools they need to improve individual and family financial health
and sustainability," said Debra Drapalla, regional president-Boston, Webster Bank. "We are pleased to partner with these Boston-area nonprofits tohelp execute their vision for the community."
Among the 11 community organizations receiving grants today were:
Southwest Boston Community Development Corp., which works to build and sustain an economically diverse community in Hyde Park and Roslindale by developing and preserving affordable housing for low- and moderate-income people, preventing displacement of neighborhood residents and strengthening the neighborhoods' commercial base. Webster Bank provided a $6.7 million construction loan and $6.6 million in low-income housing tax credit equity for the Residences at Fairmount Station developed by the CDC and Traggorth Companies.
The Women's Institute for Housing and Economic Development, which promotes economic opportunity and seeks to build strong communities by developing safe, affordable housing for individuals and families.
Southwest Boston CDC received a $5,000 grant today, while the Women's Institute received a $7,500 grant.
The other organizations receiving grants were: Urban Edge, $2,500; Fenway Community Development, $2,500; NOAH, $3,500; LISC-Boston, $2,500; Asian Community Development Corp., $3,500; Second Chances, $2,500; Housing Solutions for Eastern Massachusetts, $3,000; Irish International Immigration Center, $2,500; and, Just a Start, $5,000.
Webster Bank is a leading regional bank living up to consumers, businesses, and the community since 1935.
***************************************
Allstate agency owners to earn grant for Somerville's RESPOND, Inc.
The Allstate Foundation grant to support nonprofit's work to help end domestic violence and financial abuse
Allstate agency owners from the Somerville area will come together to host a supply drive and secure an Allstate Foundation Helping Hands® grant to benefit RESPOND, Inc. The grant will support the nonprofit organization's mission to help end domestic violence and financial abuse.
The agency owners will each earn $1,000 for RESPOND, Inc. by collecting much-needed items during a supply drive. The public can participate by donating household items, toiletries, clothing and gift cards. More information on the most-needed supplies can be found at RESPONDinc.org/donate/wish-list/. RESPOND, Inc. will use the grant to further its work in the community.
The participating Allstate volunteers are among thousands of agency owners around the country working to strengthen communities by volunteering their time to support the causes they care about most.
"I've personally seen how providing needed items and teaching domestic violence survivors how to financially empower themselves helps them break free of their situation," said Allstate agency owner Adaias Souza. "Being able to help people in my community is important to me – and it's a big part of who my fellow Allstate agency owners and I are as local residents and business owners. We're proud to have been able to come together for RESPOND, Inc. and the people the organization serves across our community."
In recognition of his longstanding efforts to combat domestic violence and support those affected by abuse, Souza will receive the RESPOND, Inc. Marie Siraco Community Activism Award. The award is given to an individual who has made outstanding contributions in activism or community service, in local communities and beyond, in the field of domestic violence.
"Adaias has been a key ally in our work to end domestic violence, dedicating his time and talent year after year, said Jessica Brayden, Executive Director, RESPOND, Inc. "From raising funds to building awareness and connecting clients to critical resources, Adaias, along with his fellow volunteers and The Allstate Foundation, have been exceptional supporters of our mission."
RESPOND, Inc. is one of thousands of organizations this year to receive Allstate Foundation Helping Hands grants secured by agency owners on behalf of the nonprofits where they volunteer. The grants support organizations addressing domestic violence, youth empowerment, disaster preparedness, hunger and other causes.
The Allstate Foundation Helping Hands grants are one example of The Allstate Foundation's legacy of empowering individuals and communities in need:
Since 2005, The Allstate Foundation has invested $55 million to help more than 1 million women break free of domestic violence through life-changing financial education resources.

Each October, domestic violence nonprofits across the country participate in the Purple Purse

 

Challenge to raise funds for financial empowerment programs for domestic violence survivors. This year, more than 220 domestic violence nonprofits are competing for funds. Last year's Challenge included nearly 200 nonprofits and raised nearly $4 million. 

To learn more and donate, visit PurplePurse.com

.
The public can donate supplies at the following Allstate agency locations:
53 Union Square, Somerville, MA
195 E. Main St., Unit 2, Milford, MA
665 Main St., Waltham, MA
34 Main St. Ext, Plymouth, MA
74 State Rd., North Dartmouth, MA
432 Main St., Fitchburg, MA
160 Summer St., Ste. K1, Kingston, MA
About The Allstate Foundation
Established in 1952, The Allstate Foundation is an independent, charitable organization made possible by subsidiaries of The Allstate Corporation (NYSE: ALL). Through partnerships with nonprofit organizations across the country, The Allstate Foundation brings the relationships, reputation and resources of Allstate to support innovative and lasting solutions that enhance people's well-being and prosperity. With a focus on building financial independence for domestic violence survivors, empowering youth and celebrating the charitable community involvement of Allstate agency owners and employees, The Allstate Foundation works to bring out the good in people's lives. For more information, visitwww.AllstateFoundation.org.
**********************************
Rubber Duckies Race to Raise Money for Science Education
Family Friendly Festival to Support the "e" inc. Museum
On Saturday, Oct. 14, 3,000 rubber ducks will be released into the Boston Harbor to race in the inaugural "e" inc. Duck Dash. Funds raised through the family friendly festival, which will include music, food, fair games and science activities, will go to support the second rotating exhibit, "Our House: Rethinking Home in a Changing Climate," at the newly opened "e" inc. Environment Science Discovery & Action Museum.
"e" inc. is the leading nonprofit bringing science and civics to youth and families in Metro Boston. The nonprofit's Museum teaches visitors of all ages about the beings, biomes, resources and systems of our planet through a combination of hands-on experiences and traveling exhibits. "Our House" will offer children inspiration and ideas about how they can make changes to combat the challenges posed by climate change within their own homes and neighborhoods. The exhibit is slated to open in January, 2018.
How it works: Rubber ducks are $5 each and must be purchased in advance. Each duck will have a corresponding number for participants to monitor their progress during the race. The first place winner will receive a $350 cash award. Other Duck Dashers will have the opportunity to win prizes donated from local and Boston-based businesses. 
 "e" inc. will have fun fair games, science activities, and kite-making from recyclables. Amy Kucharik and the Second String Band will provide the music. Middle Eastern cuisine from the Chubby Chickpea food truck will be available for purchase. The event goal is to raise $20,000.
 The inaugural "e" inc. Duck Dash will take place on Saturday, Oct. 14 from 11 a.m. to 3 p.m. along the Little Mystic Channel in the Charlestown Navy Yard, located at 114 116thstreet in Charlestown. The event will take place rain or shine (ducks love water)! For more information about the event and to purchase your lucky ducky, visit:http://www.eincmuseumtkts.org/duck-dash.
_______________________________
LEGOLAND® DISCOVERY CENTER BOSTON HOSTS BRICK OR TREAT EVERY WEEKEND IN OCTOBER AND ON HALLOWEEN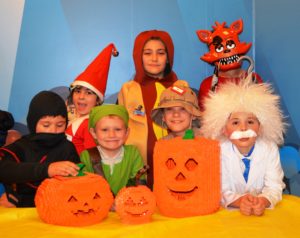 LEGOLAND® Discovery Center Boston will celebrate Halloween in spooky style with their annual Brick or Treat events. Held every weekend in October beginning Oct. 7th and on Halloween day, Tuesday, October 31st.
Brick or Treat will feature a costume contest, Monster Mash Scavenger Hunt through MINILAND®, a Spooky Creations building challenge and more. Guests are encouraged to show their Halloween spirit to win fun LEGO® prizes.
LEGOLAND Discovery Center Boston is open daily at 10 am. Advance tickets are suggested to guarantee admission and can be purchased online at www.legolanddiscoverycenter.com/boston
Location:
LEGOLAND Discovery Center Boston
598 Assembly Row
Somerville
Boston. MA 02145
(866) 228-6439
Boston@legolanddiscoverycenter.com
_______________________________________
FARMERS TO YOU ADDS NEW PICKUP LOCATION IN SOMERVILLE 
Online Farm-to-Table Grocer Brings Vermont-Fresh Food to the Community
Farmers To You – the only way to get fresh-from-the-field, Vermont-grown ingredients delivered throughout Greater Boston every week, all year long – has expanded to include a new pickup site in Somerville.
Now Somerville residents can place a weekly order from the online, farm-to-table grocer and pick up their groceries every Wednesday at 191 Highland Avenue in Somerville from 5:00-6:30 p.m.
With the addition of seven new sites including Somerville, Farmers To You now offers 24 sites from which to pick up groceries, in addition to a convenient home delivery option.
Every week, each Farmers To You customer – known as a partner family – fills their online basket with their choice of what's in season. They choose what they want and how much, and Farmers To You gathers the ingredients from carefully selected farmers and producers in Vermont. Then, they bring the groceries directly to the customer's home, office or neighborhood pickup site, where it takes only a few minutes to pick up an order.
"We are so excited about opening our new Somerville site and welcoming new partner families," said Farmers To You Founder Greg Georgaklis. "Now, more people throughout Greater Boston can easily get healthy food from Vermont farmers and artisans and know exactly where it came from. Together, we are working on building a regional food system based on deeper relationships between families, the food they eat and the farmers who grow it."
Farmers To You selects farmers and producers based on clearly defined standards. The company requires complete transparency on production methods, as well as how farmers treat their land, their staff and partners, their animals and soil. Items sold are chosen based on flavor, safety, cleanliness, and the Farmers To You team's relationship with the farmers who produce them.
Farmers To You offers a wide array of fresh, seasonal products 52 weeks a year, including meat, fish, produce, milk, eggs, bread and a variety of pantry items, such as oils, vinegars, nuts, seeds and sauces.
The expansion of Farmers To You pickup sites in the Greater Boston area is ongoing. The company opens each new site after 25 families enroll at a given location. In addition to Somerville, other new pickup sites include Watertown, Wellesley, Rowley, Acton, Lexington and Manchester-by-the-Sea. Sites are set to open soon in Georgetown, Newburyport and Newton.
There is no membership fee to join. Farmers To You suggests a minimum purchase of $40 per week in order to support partnering farmers and producers.
About Farmers To You
Farmers To You is the only online, farm-to-table grocer that delivers fresh-from-the-field ingredients from Vermont straight to your home, office or neighborhood pickup site, all-year long, throughout Greater Boston. Fostering partnership between families and farmers, the company's mission is to build a better food system that supports the health of families, the local economy and farmers. Learn more and sign up at farmerstoyou.com. Follow Farmers To You on Facebook @FarmersToYou and Instagram @farmerstoyou.
_________________________________
Somerville Resident & Longtime Salter HealthCare Team Member Awarded
Salter HealthCare (http://www.salterhealthcare.com), one of Massachusetts's most trusted leaders in rehabilitation and skilled nursing care, today announced the recipients of their employee recognition awards for tenure. Seventeen team members who have been with the company for 5 years or more were recognized at a special ceremony held on March 7, 2017 at Winchester Rehabilitation & Nursing Center.
The star of the day was Certified Nurse Aide (C.N.A.), Judy Enos, who has been with Salter HealthCare for 44 years. Massachusetts Senator Jason Lewis presented Enos with a special citation from the Massachusetts Senate and from Governor Charlie Baker. "It's not every day that I get to recognize someone who has worked for a company for over 40 years and that says a lot about the Salter organization," said Lewis. Fellow staff members applauded Enos for setting the tone, attitude and work ethic for everyone around her before presenting her individually with a rose to the song, Simply the Best.
The complete list of award recipients includes the following.
5 Years of Service
·       Chelsea O'Brien of Medford, C.N.A.
·       Mimose Renois of Everett, C.N.A.
·       Marie Beaubrun of Chelsea, C.N.A.
·       Yvonne Melanson of Burlington, Receptionist
·       Julia Robertson of Woburn, Licensed Practical Nurse (L.P.N.)
10 Years of Service
·       Patty DeFrancesco of Tewksbury, Physical Therapist
·       Bonnie Burke of Malden, Activities
15 Years of Service
·       Tom Cannon of Woburn, Environmental Services Supervisor
·       Gabriel Mutagubya of Dracut, L.P.N.
·       Lena Avery of Somerville, Registered Nurse (R.N.)
·       Danie Jeudy of Malden, C.N.A.
·       Edy Lopez of Chelsea, Cook
·       Rio Ito of Marlborough, Patient Accounts Representative
20 Years of Service
·       Natasha Auguste of Fitchburg, C.N.A.
·       Jane White of Reading, C.N.A.
·       Pat Shea of Winchester, Physical Therapy Director
40 Years of Service
·       Judy Enos of Burlington, C.N.A.
"We are proud to have such a tenured staff and that's a big part of what sets us apart," said Bob Driscoll, Chief Executive Officer of Salter HealthCare. "A key part of this is the team-oriented, family environment the entire staff fosters. We're a heart-first organization, and our employees support each other and are committed to improving the quality of life for our patients."