Local player wins Bridge Tournament
Gloria Tsoi of Somerville recently finished first at the Eastern Mass. Bridge Association (EMBA) Sectional tournament. She won the 8 Is Enough Teams at the Summer Sectional tournament.
The Eastern Mass. Bridge Association's next tournament is Nov. 21-23 at the Armenian Cultural Center, 47 Nichols Ave., Watertown. Players will compete at all levels.
The tournament begins at 7:30 a.m. with a Pro-Am event, and continues at 10:00 a.m. and 3:00 p.m. Saturday, with a Sunday session at 10:30 a.m. Cost is $10. Games last about 3 1/2 hours, and players may compete in one or more events for trophies and other prizes. For more information, call (857) 342-EMBA, or go to www.ACBLemba.org.
___________________________
___________________________________________________________________

October 2-26, 2014

Nave Gallery Annex, Davis Square

Curated by: Hannah Verlin

Books mix together sculpture, installation, drawing, and performance. They are an interactive experience that fills up space and engages the body, a physical narrative that you move through over time.The physical book is disappearing from our world, displaced by e-readers. Though e-readers offer convenience, they do not offer that same intimacy of physical connection. The reader interacts only with the text and not the object. You do not feel the journey as you weigh the pages read compared to pages unread. You are not taken back to that moment years ago, when you spilled coffee on the page or underlined a meaningful passage.

Truth Telling: Art in Search of Social Justice

October 5-November 5, 2014

Nave Gallery, Teele Square

Curated by: Karl

 

Gustafson

If we can't see it, we can't feel it. If we can't feel it, we can't know it. If we don't know it nothing changes, and the suffering goes on. The visual arts have a unique opportunity to reveal the many injustices that prevent people and the planet from flourishing. Artists in all media are invited to submit images that show or comment on the violation of human dignity  or environmental integrity that moves them to anger or compassion.

Illuminated: A Photographic Essay of Holiday Lights

November 15-December 14, 2014

Nave Gallery, Teele Square

Juried by: Somerville Arts Council

The Nave Gallery invites photographers to submit images of December holiday lights. Entries do not need to be based in Somerville, MA to be considered.

 

I've Been Everywhere, Man:

 

Musicians on the Road

November 6-22, 2014

Nave Gallery Annex, Davis Square

Curated by: Susan Berstler and Jenn Harrington

We elevate our heroes. The gods are in the clouds. Superheroes fly. Marbled idols stand on pedestals. And our cameras aim at musicians where they are at their best-on stage. But how do they get there? And, more importantly-with days dedicated to cramped cars, thin wallets, beat-up motels, loneliness-why do they follow that long and winding road from one venue to the next? 'I've Been Everywhere, Man: Musicians on the Road' is an intimate exhibition of the reflections, adventures, humor, and hardships of musicians on tour.

Vessels:
An Exhibition of Fiber Art

December 3-21, 2014

Nave Gallery Annex, Davis Square

Curated by: Amy Pett and Ellen Solari

What does a vessel or container mean to you? Is it a functional object, or something spiritual or emotional? Is it a "useful pot to put things in"? A place to put things for safekeeping or a way to display its contents? Do you want to contain yourself or something else?

Deadline: January 15, 2015

 

Nave Gallery Annex, Davis Square

Nave Gallery, Teele Square

The Nave is currently accepting proposals for group exhibitions at its two gallery spaces: the Nave Gallery and Nave Gallery Annex.
.

Experimental work, multimedia work and installations are encouraged but must fit the available space. Artists shown to date have been local and national, emerging and established and represent a variety of media. Projects detailing new collaborations and commentary on contemporary culture are especially sought.



_____________________________________________________

Somerville Student Wins BC High Award














John Dres of Somerville, a 2014 graduate of Boston College High School, at the 
end of the school year, won a Concert/Chamber Choir award at Senior Class Night, 
an evening set aside to celebrate and reward its seniors.

Boston College High School is a Jesuit, Catholic, college-preparatory school for 
young men in grades 7 to 12. Founded in 1863, the school enrolls approximately 
1,600 students from more than 140 communities in eastern Massachusetts. For more 
http://www.bchigh.edu


 
__________________________
Xfinity Customer Service Center in Somerville
Comcast recently held a special reception and ribbon-cutting event to announce the grand opening of its interactive Xfinity Customer Service Center in Somerville.  The 3,100 square foot center has been redesigned entirely around the needs of customers, providing them with an opportunity to explore, learn about and interact directly with the latest Xfinity products and services.
"We're proud to be a part of the Somerville community and to provide our customers with a convenient place where they can experience our Xfinity products and services firsthand and check out the latest technology in an interactive environment," said Steve Hackley, Senior Vice President of Comcast's Greater Boston region. "This new model not only has a more welcoming design, but a new attitude as we apply the same mindset of innovation, speed and reliability that our customers love about our products to our customer service."
The new, interactive Xfinity Customer Service Center, the first of its kind in Massachusetts, is conveniently located at 116 Beacon Street and features flat screen HDTVs, a comfortable seating area and iPads where customers can learn more about Comcast's products and services, including Xfinity Home. Additionally, customers will receive personalized service from trained and knowledgeable sales consultants and more time-saving offerings, including self-service kiosks for quick bill pay.
The Somerville Xfinity Customer Service Center is open Monday through Friday from 10 am – 6 pm and Saturday 9 am – 5 pm.
___________________________________________
Tickets Now On Sale for First-Ever Holiday Arts & Eats Festival at Assembly Row in Somerville This December
New 3-Day Event to Feature a Food Truck Festival & Holiday Market with Etsy Artisans, Holiday Music, & More
VIP Tickets Also Available for Special Early Entry (Shorter Lines!)
Tickets are now on sale for what promises to be one of the largest holiday events in the greater Boston area:  the Holiday Arts & Eats Festival at Assembly Row in Somerville, to be held on Friday, Saturday, and Sunday, December 6th- -7th -8th, featuring 25 of New England's best food trucks, a large holiday market including 60 Etsy artists — and more. And, VIP tickets are also available for exclusive early entry.
This food–truck-festival-meets-arts-marketplace is inspired by the traditional European Chriskindl markets, bringing handcrafted holiday shopping to the street wrapped with seasonal music, drinks, and neighbors.  Holiday Arts & Eats will be held under a large heated tent at Assembly Row filled with artists and vendors, a beer garden, and seating area to enjoy festive fare from the gourmet food trucks, which will include the Bacon Truck, Kickass Cupcakes, the Pasta Pot, Paris Creperie's La Tour Eiffel, Frozen Hoagies, Bon Me, and more.
"There are few large holiday events that combine gourmet food with unique art. Assembly Row is the perfect setting for an event that will provide three days of holiday fun and shopping – a glimpse of the fun to come when we open Assembly Row next year", says Andrea Simpson, Director of Marketing and Tourism at Assembly Row. "Just as Somerville is a city of innovators and Assembly Row is the first neighborhood of its kind – this event is a marriage of innovation firsts. This is the first holiday food truck festival in the region. Adding an artistic component truly creates a modern Christkindl market —with several contemporary twists and a very New England feel."
The three-day-long Holiday Arts & Eats Festival will include:
•Friday, December 6 – 6 p.m,– 10 p.m. – 21+ ONLY o   Admission $10 (food and drinks are additional costs)
o   Sponsored by HOT 96.9 FM with guest host Morning Co-Host Baltazar
o   Also featuring a live band– and Baltazar who will deejay the evening
o   25 of New England's best gourmet food trucks*
o   Several wine/beer bars, featuring the famous gluhwein (hot wine) served at European Christkindl markets around the world
o   Plenty of holiday shopping opportunities at our holiday marketplace, featuring unique one-of-a-kind gifts from 60 Etsy artisans
o    A full sized replica of the 2013 Championship Trophy won by the Red Sox made from 2500 LEGO bricks, sponsored by LEGOLAND® Discovery Center (opening at Assembly Row in May, 2014)
o    "Reindeer Games" sponsored by Sports Authority at Assembly Row, featuring corn hole toss, raffles, free prizes –and more o   And the Big Guy in a red suit- sponsored by Globe Santa on site for photos
•Saturday & Sunday, Dec. 7th and 8th:   11:00 AM – 6:00 PM o   VIP tickets for early entry and shorter lines
■11:00 AM – Noon ■$15 for ages 12 + (under 12 free)  ■Limited number of tickets sold!  Only 500 per day and online purchase only – NO VIP TICKETS sold at festival o   Regular admission tickets
■Noon – 6:00 PM ■$5  for ages 12+  (under 12 free) o   More great menus from over 20 gourmet food trucks*
o   A wine/beer bar, featuring the famous gluhwein (hot wine) served at European Christkindl markets
o   Plenty of holiday shopping opportunities at our holiday marketplace, featuring unique one-of-a-kind gifts from our Etsy artists
o   A full sized replica made from 2500 Lego bricks of the 2013 Championship Trophy won by the Red Sox and free rides on the Roamin' Railroad, all  sponsored by LEGOLAND® Discovery Center Boston (opening at Assembly Row in May 2014) o   The "Jingle Bells" Stage, starring some of the best of New England's community chorale and madrigal groups from the greater Boston area. Full schedule at www.assemblyrow.com/events
o   "Reindeer Games" sponsored by Sports Authority at Assembly Row
o   Special "Santa's Workshop" area, sponsored by Home Depot, NOON – 3:00 P.M. SATURDAY ONLY.
o   Globe Santa, ready for photos and meet-and-greets – also, special appearance by Mrs. Claus.
o   Cupcake decorating
o   Special added elements courtesy of Bed, Bath & Beyond
Admission tickets can be purchased online in advance at: www.holidayartsandeats.eventbrite.com.
Admission tickets will be available on site for cash only but ATMs will be available.
Assembly Row is easily accessible by car with on-and-off access from I-93 via exit 28 and exit 29, on Route 28, and via public transportation with both Sullivan Square and Wellington Circle stations under one mile away. This event will be held adjacent to where Cavalia was held this summer. Free parking is available all weekend.
For media inquiries and visuals, please contact Aigner/Prensky Marketing Group at (617) 254-9500.
*Please note that final Food Truck lineups are subject to change.  Please keep checking our website for the latest – www.assemblyrow.com/events .
__________________________
El Sistema Somerville Holds Concert Clothing Drive
The Somerville Public Schools Music Department and El Sistema Somerville invite you participate in El Sistema Somerville's second annual Concert Clothing Drive and help students "Dress for Success" this concert season.  The following new and gently used items for boys and girls in all sizes are needed:  white dress shirts, black dress pants or skirts, and black dress shoes.  To make a donation, please contact Diane Cline, Director of El Sistema Somerville, at (617) 629-5400, x3716 or dcline@k12.somerville.ma.us.  El Sistema Somerville is a daily afterschool orchestra program that promotes the academic achievement and character development of Somerville youth.
________________________________
Enjoy a perfect day of ballet fun for the budding dancers and story lovers in your family on Sunday, October 6th at 2:00 p.m. when ballerinas from the On Pointe Dance Academy take center stage at the Somerville Public Library. Author David Ira Rottenberg will read his picture book, Gwendolyn, the Graceful Pig, while the dancers perform the story. As an added treat, a mini-movement lesson will be offered to the children in the audience after the performance and Mr. Rottenberg will autograph his books.
Gwendolyn, the Graceful Pig tells the tale of Gwendolyn and Omar – two best friends who have big dreams. Gwendolyn longs to dance ballet and Omar wants to join the football team. There is just one problem – they are both pigs!
Picture book author, David Rottenberg, says, "The On Pointe DanceAcademy has great young dancers and the kids who come to the show always love it. They get to see the book come alive with dance and do a little dancing themselves."
The event is free. Bring your cameras!
When: Sunday, October 6th at 2:00 p.m
Where: Somerville Public, 79 Highland Avenue, Somerville, MA 02143, (617) 623-5000
________________________________
Open Registration Happening NOW!!!
Kids are back in school, why not treat yourself to classes in Ballroom Dancing, Sewing, Spanish, Computers, Furniture Making, Drivers Ed. or YOGA.
Do you speak another language? How about becoming an interpreter?
Sign up for classes for a career in Medical Interpretation.
Somerville Adult Evening School Registration,
Tuesday and Thursday nights on: September 10, 12, 17, & 19, 2013,
from: 6:00 p.m.- 8:00 p.m. at: Somerville High School Main Office,
81 Highland Ave, Somerville
Register for Somerville Adult Evening School courses including
a 5 week Drivers Ed for the teen in your life. Classes will start September 24th, run for 10 weeks, on Tuesday or Thursday evenings from 6:00 – 9:00 PM and include: Ballroom Dancing, Zumba, Sewing, Knitting, Choral Workshop and show tunes for the American Idle's. Also take Jewelry Making, Pastels or Watercolor Art and Acrylic Painting, Computers, Culinary, How to Manage Multi Family Homes, Casting and Moldmaking, Furniture Making, beginner Spanish, Portuguese, Italian, Greek, French and ESL (English as a Second Language).
Or if you already speak another language, why not consider The Art of Medical Interpretation. New Resume and Professional strategies, Real Estate Licensing, Know Your Legal Rights (A DIY dealing with Civil or Criminal Issues), Hypnotherapy or YOGA at a bargain.
Pick up course catalog at any school, library or coffee shops while they last. Register in person at SHS or online. Contact: Principal Sophia Carafotes @617-628-2594 or register now online at with your credit card at: www.somerville.k12.ma.us/eveningschool
Somerville Native, actor/author, Paul Carafotes, is taking a quick pause from his "BUBBLE OF LOVE" tour to visit FENWAY Park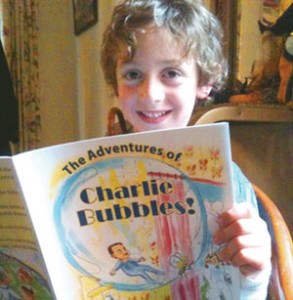 Tomorrow night at the Red Sox vs. Yankee game Paul & his son Charlie will meet Red Sox slugger, David Ortiz (Big Papi) and present him and his team mates with autographed copies of his childrens book
"The Adventues of Charlie Bubbles"
Somerville Native, actor/author, Paul Carafotes, is taking a quick pause from his "BUBBLE OF LOVE" tour to visit FENWAY Park for tomorrow nights Red Sox vs. Yankee game to meet Red Sox slugger, David Ortiz (Big Papi). Paul will visit with his son Charlie and friend Alberto Vasallo of Boston's El Mundo Newspaper and reporter for WHDH-TV NBC to present autographed copies of Paul's highly acclaimed children's book "The Adventures of Charlie Bubbles" to Big Papi and all his team mates. Paul and Charlie are loyal Red Sox fans. Presently Paul and Charlie reside in LA their hearts remain in Boston.
Paul has been bringing smiles and happiness to ill children on his "Bubble Of Love Tour". Recently he visited Children's Hospital Of Boston, Massachusetts General Hospital, Cam Neely Cancer Center at Tufts Floating Hospital for Children, Horizons for Homeless Children, Children's Hospital of Orange County and Children's Hospital LA. Paul's visit to Children's LA was captured by OMG! Insider. On his visits Paul read, sang and donated copies of his book "The Adventures Of Charlie Bubbles!" books to the children. For the donations Carafotes enlisted the support of his celebrity friends including the late James Gandolfini, Joe Mantegna, Christopher McDonald, and many more to deliver a positive message of being "helpful, loving and kind", which is the books theme. Paul has been an award winning actor, writer and director in Hollywood for more than 30 years. "The Adventures of Charlie Bubbles!" is Paul's first, in a series of children's books and is available at: http://www.charliebubblesbook.com/. Paul's second book in the series "Charlie Bubbles 2 Smartsville" is due out in September 2013. You can find out more about Paul and his career by visiting http://www.carafotes.com/ or IMDb.com.
______________________________________________
Pan-Mass Challenge Weekend Sets Stage for Record $38,000,000 Donation
The Pan-Mass Challenge (PMC), the nation's most successful athletic fundraising event, drew 5,533 cyclists from 38 states and five countries to Massachusetts this past weekend. Under the August sun, cyclists rode up to 190 miles over one or two days with the goal of raising $38 million for adult and pediatric patient care and cancer research at Dana-Farber Cancer Institute.
The fundraising goal was set at an all-time high. The final sum raised will be announced in November, as money is still coming in and donations will be accepted until Oct. 1, 2013. If the fundraising goal is met, the PMC's 34-year gift to the Jimmy Fund will total $417 million.
"The PMC is unique in terms of the money our riders raise each year," said Founder and Executive Director Billy Starr. "This group is passionate and committed. If any organization can reach this goal, it is the PMC." The PMC typically draws up to 240,000 donors.
PMC weekend was emotionally moving. More than 3,000 volunteers cared for the needs of the riders, from preparing and serving food, filling water bottles, and providing massages, to offering medical and mechanical care, transporting luggage and cleaning up after riders traveled through the water stops. The camaraderie shared by cyclists, volunteers, and supporters was inspiring. Doctors at Dana-Farber joined their patients as teammates and rode together with a unified goal. About 325 of the PMC's cyclists are cancer survivors or current patients. Thousands of riders have lost loved ones to the disease. Still more rode in honor of those in treatment.
"PMC weekend was a great success," Starr said. "The weather worked in our favor and he logistics ran as planned. We are grateful to all who rode, volunteered and provided financial support."
Connecting athleticism to charitable fundraising was a new idea in 1980 when Starr and 35 of his friends rode across Massachusetts and raised $10,200 for cancer research. Today, athletic charity events annually raise more than $2 billion, funding crucial programs at health and human service organizations. The PMC leads the pack and is the most efficient. The PMC annually contributes 100 percent of every rider-raised dollar directly to the Jimmy Fund.
Cyclists chose between 11 routes that ranged from 25 miles to 190 miles. Each committed to raising between $500 and $4,300 to be part of the PMC team. Typically, ninety percent of all PMCers exceed the minimum fundraising contribution and one-third raise more than twice the amount required.
The PMC was presented by the Red Sox Foundation and New Balance. Another 200 companies supported the event through donations of goods, services and money. The PMC is nationally recognized as a model in fundraising efficiency; it generates 52 percent of the Jimmy Fund's annual revenue and is Dana-Farber's laregest independent contributor. The federal government provides more funding annually. "The PMC has made what we do at Dana-Farber possible," said Edward J. Benz Jr., MD, president of Dana-Farber. For more information about the PMC, visit pmc.org.
___________________________
DOT Begins Implementing Rep. Capuano Tunnel Inspection Program
The Department of Transportation (DOT) has begun implementing Rep. Michael Capuano's tunnel inspection program, which was included in the Conference Report on H.R. 4348: the Surface Transportation Extension Act of 2012. H.R. 4348 became law last year.
"This represents important progress towards the mandatory inspection of all highway tunnels," stated Rep. Capuano, who first filed the legislation in January of 2007. After the tragic July 10, 2006 death of Milena Del Valle due to a falling ceiling panel in a Big Dig tunnel, many questions were raised, including questions about inspections. There were no national standards or requirements for inspecting highway tunnels. Instead, the responsibility was with the tunnel owners, who had the authority to determine how and when their tunnels would be inspected.
Rep. Capuano's legislation created a Nationwide Tunnel Inspection Program modeled after the existing Nationwide Bridge Inspection Program. It directs the Secretary of Transportation to establish minimum inspection requirements for tunnels, including the maximum amount of time permitted between inspections and the manner in which they will be carried out. The DOT is also establishing inspector qualifications, creating a national certification program for inspectors and will implement a program to ensure they are properly trained. The DOT is currently drafting the requirements for tunnel owners which will include maintenance and reporting regulations.
"This program will give us a much better understanding of the condition of our highway tunnels so that potential problems can be addressed in a timely fashion. I thank the DOT for its work to move the inspection process forward," stated Rep. Capuano.
_____________________________________
Hydrant Flushing Program
The City of Somerville Water Department is conducting a Flushing Program throughout the water distribution system. The City will be flushing hydrants and operating gate valves to maintain the distribution system. This work will take place weekly between the hours of 11:00PM Monday through 7:00 A.M. Tuesday. It is anticipated that work in this area will take place over a three (3) week period.
Residents may experience a short period of water discoloration during the flushing and shortly thereafter. Though the water may be discolored, it is safe to drink.
Until the water runs clear, it is advisable to avoid washing clothes, especially white fabrics. If any rust stains appear on wet laundry, the clothes should not be dried, and the homeowner should contact the Water Department or 311.
On Monday July 22, 2013 The Water Department work will begin in the area affecting the following streets:
AREA L FLUSHING PROGRAM STREETS
Beacon Place
Lincoln Parkway
Beacon St. (From Washington to Dickinson)
Line St
Bolton St
Magnus Ave
Bowdoin St
Marion St
Buckingham St
Newton St (From Webster Ave to Marion St)
Caldwell Ave
Oak St
Calvin St
Parkdale St
Clark St
Parker St
Concord Ave (From Springfield to Beacon)
Perry St
Cooney St
Prospect St (From Webster Ave to Houghton)
Dickinson St
Rose St
Dimick St
Smith Ave
Fremont Ave
Springfield St
Hammond St
Taunton St
Harold St
Waldo Ave
Holts Ave
Washington St. (From Webster Ave to Line St.)
Houghton St
Webster Ave (From Concord St to Somerville Ave)
Joseph St
Wyatt Circle
Leon St
Wyatt St
_____________________________
American Red Cross Hosts Somerville Community Blood Drive In Honor of Those Affected by the Boston Marathon Tragedy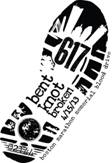 The American Red Cross is holding a special blood drive on Wednesday, July 10, 2013 from 2:00 p.m. to 8:00 p.m. at Arts at the Armory, 191 Highland Avenue in Somerville. The event is organized by Renee Campo, Somerville Resident and it is in honor of those affected by the Boston Marathon tragedy.
Every two seconds someone in the U.S. needs blood. You never know when a friend, family member, or co-worker or even you will need blood. Each unit of donated blood may help save up to three lives. Donated blood is used to help accident victims, trauma patients,transplant recipients, and those receiving treatment for life-threatening illnesses.
To make an appointment to donate blood at this drive, or for more information about donating blood, call 1-800-RED CROSS (1-800-733-2767)
______________________________
SomerPlay – Old Time Games in the Garden,
at the Somerville Community Growing Center (22 Vinal Avenue). Sunday, July 7
,
5:30-7:30pm: Egg toss, hula hoops and more! For more information, visit the calendar at
www.thegrowingcenter.org
.
_______________________________
New Stop & Shop store opens in Somerville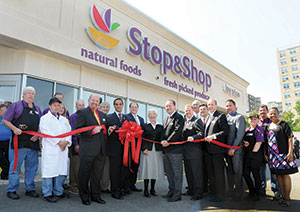 Stop & Shop Store Manager Rich Nolan and Joe Kelley, president of Stop & Shop New England, gather with Mayor Joseph Curtatone, Congressman Michael Capuano, Senator Patricia Jehlen, Alderman at Large Jack Connolly, Lauretta Siggers, Board Member, Elizabeth Peabody House Food Pantry and Stop & Shop associates as Mayor Curtatone cuts the ribbon marking the grand opening of the new Stop & Shop in Somerville, Mass. The store, located at 105 Alewife Brook Parkway, opened its doors Friday, Jun. 21 at 7 a.m.
_______________________
Somerville High School Grads Awarded Kevin J. Fitzgerald Scholarships
Scholarship total reaches $880,000 with Cambridge Savings Bank's recent awards
Cambridge Savings Bank (CSB) today announced that the Cambridge Savings Charitable Foundation awarded $65,000 in scholarships to local high school seniors from 14 different Eastern Massachusetts high schools. Two high school seniors from Somerville were among 26 graduating seniors recognized with a 2013 Kevin J. Fitzgerald Scholarship award.
"Cambridge Savings Bank is dedicated to supporting local education by helping provide resources for students to continue their post-secondary education," said Wayne Patenaude, president and CEO. "I am impressed by the quality of applicants and the accomplishments of this year's winners."
Now in its 22nd year, the Kevin J. Fitzgerald Scholarship program has awarded $880,000 to graduating seniors. The program awards $2,500 scholarships to local graduating seniors pursuing a traditional four-year program, or a two-year technical/vocational or community college program.
The Cambridge Savings Charitable Foundation was founded by Cambridge Savings Bank as its primary charitable contribution vehicle. The Foundation's objective is to provide grants to local non-profit organizations for the benefit of people who live or work in Cambridge Savings Bank's Community Reinvestment Act (CRA) communities – Acton, Arlington, Bedford, Belmont, Brookline, Burlington, Cambridge, Concord, Lexington, Lincoln, Medford, Newton, Somerville, Waltham, Watertown, Winchester and Woburn.
Kevin J. Fitzgerald, former chairman of the board for CSB, began working at the Bank while in college through a cooperative education program and started his full-time banking career upon graduating in 1967. During his career, Mr. Fitzgerald served as the Bank's president, COO and CEO.
The 2013 scholarship winners are (by high school):
·Acton-Boxborough: Lucy Dawson & Sarah Ma
·Arlington: Megan Foley & Thomas Sulahian
·Bedford: Sarah Cowles & Kelley Williams
·Belmont: Benjamin Johnson & Johny Li Situ
·Burlington: Nafisha Khalifa & Brian O'Connell
·Cambridge: Rout Asefa, Ashley Correia & Dennis Garcia
·Concord-Carlisle: Rose Paleologos & Jamie Wallen
·Lexington: Ashley Vernet
·Minuteman: Rashmi Guilmette & Lisa Willms
·Newton North: Adrita Arefin
·Newton South: Jie Zhao
·Shawsheen: Nicole Doyle & Kaitlyn Gordon
·Somerville: Edwin Cruz & Tory Govan
·Watertown: Julia Patsios & Francesca Zegarelli
Cambridge Savings Bank is a full-service financial institution with $2.5 billion in assets that is inspired by the communities it serves. One of the oldest and largest community banks in Massachusetts, CSB offers a full line of individual and business banking services and has 16 banking centers located in Cambridge, Acton, Arlington, Bedford, Belmont, Burlington, Concord, Lexington, Newton Centre, Newtonville and Watertown. For more information about Cambridge Savings Bank, go to: www.cambridgesavings.com.
_________________________________
som|dog's "Spring Fling" Raises $1,500 for Animal Control

Recently more than 800 locals and their canines enjoyed the sunshine, treats and festivities at som|dog's first ever, Spring Fling in Union Square, helping to raise awareness for the local canine nonprofit organization and $1,500 for Somerville's Animal Control.
Somerville Animal Control is currently seeking funds to secure a new location so they are better equipped to meet the demands of the community, particularly when boarding stray or apprehended animals.
"Our local animal control officers do so much for the city and our canine community that anything that we can do to make their job easier is one of som|dog's main goals," said Brian Davis, president of som|dog. "This fundraiser will be one of many for animal control until they are rehomed into a space that can function at the level they do, keeping both the animals and our officers safe."
The Spring Fling was free and open to the public thanks to the support of the City of Somerville, Crate Escape and The Precinct, Rapscallion Brewery and Smuttynose Brewing. Patrons entered to win prizes and received discounts and giveaways from local businesses while enjoying live music and a fashion show on the main stage and taking in the family fun at the Kiddie Corner.
"som|dog continues to be a great community partner, and I congratulate them and their newest president for a successful event in its first Spring Fling," said Mayor Joseph A. Curtatone. "som|dog's support of Somerville Animal Control through this fundraiser will help us to continue to provide services for dogs and other animals within our community, a segment of our population that is near and dear to my heart in particular as a dog owner myself."
som|dog is grateful for the support from the local business community and all who participated to make this fundraiser a success including; Art on the Spot, Bare Naked Dog Bakery, Crate Escape, Click n Treat Training, Fish and Bones, Fresh Pond Animal Hospital, KickAss Cupcakes, Last Hope K9 Rescue, Next Step Living, Neighborhood Paws, On the Run Dog Walking, Pampered Pups Mobile, Origami Owl, Polka Dog Bakery, RiverDog, Running the Pack LLC, the Somerville Foundation for Animals, Suzaluna, Wags While you work, and ZEN animal massage
For more information about how to become a member of som|dog, volunteer for the organization or make a donation, visit somdog.org or send an email to info@somdog.org
_______________________________________________
Performance dates are still available for the 2013 Somerville Sunsetters, Led by Somerville Youth Arts Coordinator, Jimmy Del Ponte, the Sunsetters are a traveling youth music troupe, performing popular show tunes and contemporary pop music hits on City streets throughout July and August at sunset. Residents may request performances in their neighborhoods by calling the Mayor's Office, 617-625-6600 ext 2100 . Call today and reserve you date, openings available July and August Monday though Thursday. Shows start at 7 p.m.
____________________________________
Somerville Home, Inc – 'Jim Plunkett performs to benefit a non-profit in his former home town!
Old time "VILLEN" will be performing at the Montvale Plaza in Stoneham (exit 35 off 93 N), June 21. For just $25, one will enjoy a delicious Italian buffet prepared by Marty's Catering, live music from Jim that is sure to get everyone singing and dancing! The proceeds raised this night benefit the Somerville Home, Inc. (located at 117 Summer Street, Somerville, since 1927). To purchase tickets visit www.somervillehome.org or call 617-776-0260.
The Somerville Home is a private, non-profit, independent residential community. For over 115 years, the Home has been providing a safe and secure home for seniors and residents in need of some additional supports. Residents are men and women age 50 and older. They are independent, ambulatory (walkers and canes are accepted). They do not have to worry about doing laundry, preparing meals or monitoring their medications; we handle that for them for no additional costs. Call and set up a tour of our zero deficiency building!
_______________________________________________________________
The Chamber's Dining & Nightlife Group Chair David Flangagan is happy to announce the May 21st Taste of Somerville at the Holiday Inn to benefit Respond, Inc. will be the biggest yet with over 35 restaurants! Check out the sponsors, participants, and where/how to buy tickets below…
Sponsors
SILVER: East Cambridge Savings Bank; Rockland Trust; BRONZE: Cambridge Savings Bank; Herb Chambers; Mayor Joseph Curtatone; Nancy Busnach & Joe D'Ovidio; Winter Hill Bank. PREMIER: Cambridge Trust Company; CPCU Credit Union; Middlesex Federal Savings; Mintz, Levin, Cohn, Forris, Glovsky, and Popeo; Riverside Community Care; Rotary Club of Somerville; Sav Mor Spirits; BENEFACTOR: Century Bank; Cobble Hill Apartments; Dr. S.D. Maouf Oral & Maxillofacial Surgery; Elio LoRusso Campaign; J.J. Vaccaro Inc.; Mernaysa Rivera Bujosa; Somerville Ornamental Iron Works; Thalia Tringo Real Estate; Tufts University. PATRON: Cubby Oil Company; Harvard Vanguard Medical Associates; P.T. Kelley, Inc.; Rockmont Management LLC; Somerville Cambridge Elder Services.ParticipantsAmelia's Kitchen: Amsterdam falafel; Arts at the Armory; Ball Square Liquors; Boston Burger; Bronwyn; The Burren; Casa B; Daddy Jones; Dave's Fresh Pasta; Diva; Eat at Jumbos; El Portro; Espresso Plus; Five Horses Tavern; Foundry on Elm; Harpoon Brewery; Highland Kitchen; Holiday Inn; The Independent; Island Creek Oysters; Johnny D's; JP Licks; Jules Catering; Kick Ass Cupcakes; Lyndell's Bakery; Masala; Maya Sol; Mount Vernon; MS Walker; Olde Magoun Saloon; Orange Leaf; Orleans; PJ Ryan's; Precinct; Q Nuts; Redbones; Sabur; Saloon; Taza Chocolate; True Grounds; Vinny's; Whole FoodsTicket Sale Locations: Checks and charges payable to Respond Inc.ONLINE LOCATIONRespond onlinePHYSICAL LOCATIONSCambridge Repro-Graphics, 21 McGrath Highway, SomervilleCloset Solutions, 46 White Street, SomervilleEast Cambridge Savings Bank, 285 Highland Avenue, SomervilleEast Cambridge Savings Bank, Inman Square, CambridgeEl Potro, 61 Union Square, SomervilleFlatbread, 45 Day Street, SomervilleHoliday Inn, 30 Washington Street, Somerville
Middlesex Federal Savings, One College Avenue, Somerville
Rockland Trust, Davis Square Somerville
SCAT TV, 90 Union Square, Somerville
Somerville Chamber, 2 Alpine Street, Somerville
YMCA of Somerville, 101 Highland Avenue, Somerville
_______________________________________________________________________________

Immigration Story Writing Contest for Somerville High School Students
SCATV received a Local Cultural Council grant to run a youth media program in the Summer of 2013 that involves producing a short film based on an original story written by a Somerville teen. In order to find a great script, SCATV is holding a writing contest for Somerville youth this Spring. The story's theme must be about the immigrant experience, either fictional or based on a real event or person, and should be between 500 and 1,000 words. The original stories can be written in any language but must be translated into English for submission.
The winning author will receive a $100 cash prize and the excitement of having a film made of the story. There is no entry fee, but the stories must be submitted by May 31. Please go to http://www.scatvsomerville.org/ or call 617-628-8826 for more information.
______________________________
RMCA Hosts Colonel Laurence Willwerth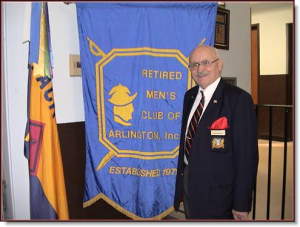 At their Wednesday March 13 meeting guest speaker Colonel Laurence Willwerth of Somerville, MA, presented part two of "Washington's First Victory". The presentation covered the Siege of Boston with an excellent description of the time line events as they unfolded on both sides. Larry included the importance of the Rebel and British positions. He also accounted for how the "Olive Branch Petition" to attempt piece was rejected by King George III. The revolution was on. For further information about the Men's Club, visit www.rmcarlington.com or call Bob Tosi 781-646-8120____________________________Walnut Street Center Inc., a local non-profit organization providing services to adults with developmental disabilities, is pleased to announce the acceptance of employees, Herbert Ngera, ACCESS, Day Program Manager and Felipe Quiñones Residential Program House Manager, into the 2013 Northeast Leadership Institute. This educational series takes place over the next seven months and is comprised of two full classroom days per month and a field experience. According to the outline description by the program, "The Northeast Leadership Institute is designed to bring together people who are committed to become more effective leaders and to provide them with state of the art information and strategies on leadership that will address their many shared issues. Participants gain skill and knowledge that will assist them to become active leaders in systems change, policy making, and the development of better supports for individuals with disabilities."Herbert and Felipe will have an opportunity to develop their management and leadership skills. They will learn from professionals in the field of leadership and developmental disabilities, along with family members and individuals with disabilities, who will be presenters and facilitators throughout the series.Walnut Street Center, Inc., employees were chosen after completing a detailed application process and competing with other human service professional and organizations. Walnut Street Center is thankful to the Charles E. Harwood Trust and the 2013 Northeast Leadership Institute for this invaluable educational training opportunity._________________________________________________COA hosts ResiStat rep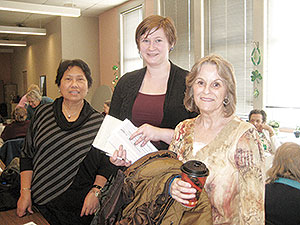 Meghann Ackerman from ResiStat joined the Council On Aging's monthly breakfast on March 4 at Holland Street Center. Ackerman spoke about the role of engaging citizens of Somerville and encouraged participation from all ages including older adults who may not attend evening meetings. Picture here (L to R): Judy Bulgarin, Meghann Ackerman and Bernice LaRoche.
________________________________
Round One: A Stronger You!
What Does Healthy Look Like?
Parents & Students are Invited!
Saturday, March 16th
11:15 a.m. to 1:00p.m.
Somerville Boxing Club
At the Edgerly School
Healthy Snacks will be served
Jillian Coen, nutrition and children's health advocate will speak about the importance of making healthy lifestyle choices. Jillian, a resident of Somerville, understands issues with weight and not exercising. She has lost over 60lbs by changing her diet and getting active.
Jillian works full-time at the Massachusetts General Hospital for Children and understands the severity of the childhood obesity epidemic. She will discuss:
The link between eating breakfast and losing weight
The importance of portion control
Visualizing exercise as a change jar – "it all adds up"
When you eat vs. what you eat
Fast food makes you feel slow
Three types of foods: go, slow, and whoa foods
Eating healthy is a "family job"
Calorie Gallery: What 200 calories looks like
A personal triumph…my "aha" moment…
Jillian Coen is licensed to teach children, having trained as a Zumbatomic© Instructor. A four-season member of OnStage Dance Company, which was featured on So You Think You Can Dance for National Dance Day 2012 and can be seen as a feature dancer on this season of HGTV's Spontaneous Construction. Come and meet her!
______________________________________
Do you know a person who needs to get their Drivers License??? Get your Drivers License in just 5 short weeks in time for summer.
Drivers Ed course has been extended 1 more week. $50 registration fee.
Registration is next week on Tuesday, March 5, and Thursday, March 7, at SHS Main Office 6-8pm. Classes begin on Tuesday, March 12.
Bring a friend and do it together! Don't miss out. Call Principal Sophia Carafotes @ 617-628-2594 for more information.
______________________________________
2013 Somerville Summer Camps and Activities Fair
Summer camps and activities providers and other local community agencies will participate in the 2013 Somerville Summer Camps and Activities Fair on Monday, March 4, from 5:30pm to 7:00pm at the Arthur D. Healey School Gymnasium. This free event offers families information about a number of options available during the summer to families with young children in Somerville and neighboring towns. Families will have the opportunity to meet with representatives from a variety of programs, obtain information and get ideas on summer program options for their children. Musical entertainment will be provided by the Somerville String and Band Camp program.
Somerville Summer Camps and Activities Fair – FREE EVENT
Monday, March 4, 2013 – 5:30pm to 7:00pm
Healey School Gymnasium: 5 Meacham Street, Somerville
More than 30 participants have signed up to participate in this year's Fair, including representatives from Somerville, Arlington, Belmont, Boston, Brighton, Cambridge, Everett and Medford. Participants include programs focusing on the arts (Theater, Art, Dance, Music), sports (Boating, Fishing, Yoga, Rock Climbing, Little League, Pop Warner, Swimming, Softball), recreation (Camping, Outdoor Activities), and more. Parents and guardians can learn about a wide range of enrichment, leadership and academic programs including the Somerville Community Schools' Adventure Camp, the Summer Program for English Language Learners (SPELL), Somerville Community Growing Center programs, Somerville String and Band Camp, various Tufts University summer programs, and many others.
"This event is the perfect opportunity for parents and guardians to find out about many of the great summer programs available to youth in Somerville and the surrounding communities," commented event organizer and Director of the Somerville Family Learning Collaborative, Nomi Davidson. "We're thrilled to have more than 30 programs joining us on Monday night, representing a broad range of affordable, accessible, and high quality summer options designed to support all areas of children's development."
The Somerville Summer Camps and Activities Fair is sponsored by the Somerville Family Learning Collaborative (SFLC) of the Somerville Public Schools.
_____________________________________________
State House Goes Red For Women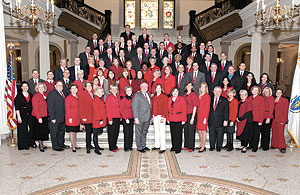 Representative Denise Provost (D-Somerville, second row, sixth from left) poses with her fellow legislators in support of Go Red for Women February 6th at the Massachusetts State House. Go Red for Women is the American Heart Association's campaign to raise awareness among women about heart disease, which kills one woman a minute. More women die of heart disease than all forms of cancer combined. Unfortunately, the killer isn't as easy to see. Heart disease is often silent, hidden and misunderstood. The event featured remarks by Senator and Representative, co-chairs of the Caucus of Women Legislators, Senator Candaras (D-Wilbraham) and Representative Balser (D-Newton), Senate President Murray (D-Plymouth) and Speaker DeLeo (D-Winthrop) American Heart Association volunteers, Dr. Reene Pande and Tiffany Wilcox.
_______________________________
SHS alumnus completes Air Force Basic Training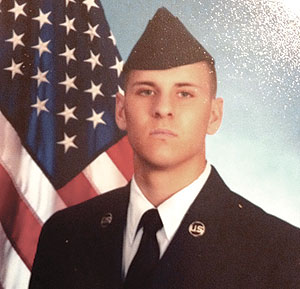 Congratulations to Airman Thomas W. Lambert. A recent graduate of Somerville High School Class of 2012, he played hockey for Somerville High School Highlanders. After graduating from Somerville High, Lambert decided to enlist in The United States Air Force. He successfully completed and graduated from Basic Military Training at Lackland Air force Base San Antonio Texas on January 18, and will be continuing with his training and education in Security Forces in the Air Force Technical School at Lackland Air Force base Texas. After completion he graduates sometime in May, 2013, at which time he will then be serving and stationed at Offutt Air force Base, Omaha Nebraska. Lambert plans on pursuing a career in law enforcement after serving in the Air Force. His mother, Linda Lambert, says it best, "It is with great pride that we congratulate Thomas on his success in the military. Thomas, we are so proud of you. We love you and we miss you everyday. Thank you for your service."
______________________________________
Annual Kids' Day at Tufts offers fun for children in grades K-3
"Jumbo on the Go!" theme for this year's April 13 event
Medford and Somerville children in kindergarten through third grade are invited to attend this year's Kids' Day at Tufts University on Saturday, April 13, from 8:30 a.m. until 3:30 p.m. on the Medford/Somerville campus.
More than 300 kids typically attend this free, fun-filled day of activities, including kiddy carnival rides, entertainment by Tufts student organizations, game booths, and lunch. Tufts Emergency Medical Services (TEMS) and Public Safety staff will be on hand to help ensure the safety of participants.
This year's theme, "Jumbo on the Go!" will feature various games, an animal show, a chemistry presentation and other fun activities.
Kids' Day is presented by the Leonard Carmichael Society (LCS), Tufts' largest undergraduate, student-run organization. Founded in 1958, LCS oversees approximately 40 community service groups at Tufts, focusing on issues concerning children, the environment, hunger and homelessness, and health. For almost five decades, Kids' Day has been the largest community service event at Tufts.
Online registration is available at http://ase.tufts.edu/lcs/kids_day/registration.asp. The registration deadline is Friday, March 29.
To read more about the event online, please visit http://ase.tufts.edu/lcs/kids_day/. For additional information, please e‑mail lcs.kidsday@gmail.com or call 617-627-3780, the Tufts Office of Community Relations, a supporter of Kids' Day.
______________________________________
Middlesex County Register of Probate Tara DeCristofaro Announces New Website



Register of Probate Tara DeCristofaro
Register of Probate's new website http://www.middlesexprobate.com/ has gone live on January 1, 2013.
Register DeCristofaro says, "This website will provide anyone who needs to come to our Court, whether they are in the midst of a divorce or custody dispute or they are dealing with administering the estate of a loved one or they simply want to legally change their name, a place to gather as much information as is available to prepare them for the experience."
This site provides everything from court calendars to tips on how to dress for court. All court promulgated forms may be accessed so that a litigant or attorney may fill them out and print them for submission to the court, including all the forms required under the new Massachusetts Uniform Probate Code (MUPC). Additionally, a user can link to the public site of MassCourts, to search the dockets of estate cases.
Register DeCristofaro hopes that individuals will use this site to familiarize themselves with the court documents and requirement and what is expected of them when they come to court so their experience is less confusing and intimidating.
There is also a feature available that allows individuals to email the Register with any issues they encountered with the Registry process.
"This site, , is as straightforward as you can get when it comes to the complicated nature of probate and family court cases," says Register DeCristofaro, " I hope that everyone takes the opportunity to visit this site before they come to the Court."
__________________________________
Drivers Ed, Basic Home Repair, Cake Decorating, Computers, ESL, Calligraphy, & Furniture Making, plus………….
Still time to register! Something for everyone!
Check out our new lecture series….
Mid-Life Dating: The Internet and Beyond or Smart Social Security Planning: for Boomers and Beyond
Shop online at: www.somerville.k12.ma.us/eveningschool
Registration TONIGHT: January 17, 2013
6:00 – 8:00 p.m.
Somerville High School
81 Highland Avenue
Somerville, MA 02143
Classes begin Tuesday, January 22, 2013
Time is running out… Get your gift that lasts a lifetime!
_______________________________________
Gold's Gym Member's of the Year
ANGELA PACE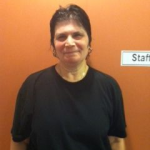 Angela Pace has been selected as Member of the Year because she makes health and fitness part of her everyday life. She devotes one hour and ten minutes every solitary day to combine cardio and weight lifting. Angela has been an active member for almost three years and has lost much weight by doing so. As she prepares to turn 59 in January, she plans on sticking to her fitness regimen and combining that with Weight Watchers for continued success. When asked how she feels about fitness, Angela stated, "This is the best I have ever felt in at least 20 years. Coming everyday and eating the right food gives me energy. I have no more pain in my legs or anywhere else in my body." Without a doubt, Angela is a great inspiration to other members and the staff at Gold's Gym Somerville.

John Foley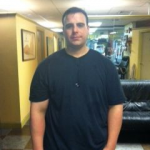 John Foley is the Member of The Year because he makes health and fitness a priority in his everyday life. He is an active member at Gold's Gym Somerville and works out regularly. When asked how his days are when he does not exercise, John stated, "My day is not complete. I need to come here in order to feel right. I just want to be healthy."
Gold's Gym is located at 14 McGrath Highway, Somerville, Phone:(617) 625-9566
_____________________________________________
Somerville business participates in gift drive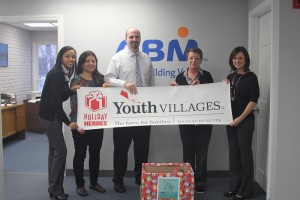 Employees from ABM, a facility management services provider in Somerville, proudly display their donations to Youth Villages' Holiday Heroes Gift Drive. ABM collected toys and other holiday gifts for children receiving help from Youth Villages for emotional, behavioral and mental health issues. This was ABM's first time to participate in the Holiday Heroes Gift Drive, which helped provide holiday gifts to more than 400 children and families across New England.
___________________________________
Kennedy Pool holiday schedule
FAMILY SWIM
December School Vacation Week Wednesday-Friday December 26, 27, 28
Additional family swim hours are Wednesday-Friday 1-3:30 p.m.
Normal evening family swim will occur Tuesday + Thursday 6-7:30 p.m.
CLOSED December 22 , 24, 25, 29, 31 + January 1
December 22, 23, 24, 25
CLOSED
LAP SWIM
December 26 Wednesday LAP SWIMMING HOURS
6:15 – 7:45 a.m.
1:00 – 5:00 p.m.
6:00 – 7:40 p.m.
December 27 Thursday LAP SWIMMING HOURS
1:00 – 5:00 p.m.
6:00 – 7:40 p.m.
December 28 Friday LAP SWIMMING
6:15 – 7:45 a.m.
1:00 – 3:40 p.m.
December 29 + 30 + 31 + January 1
CLOSED
___________________________________
Calendar Sale Supports Somerville's Spring Hill Garden and Helps Promote Healthy Eating and Wellness in the Community
The Spring Hill Garden, located on Cambridge Health Alliance's Somerville Hospital campus at 125 Lowell St., recently completed its third successful growing season promoting healthy eating and food security in the Somerville community. In an effort to raise funds to support the garden in the coming year, Cambridge Health Alliance (CHA) is offering the Firmly Planted 2013 Calendar, which chronicles a year in the life of the garden.
The 12-month full color calendar features photos and artwork donated by the Firmly Planted Garden Group, members of CHA's Victims of Violence Program who volunteer weekly to tend the garden, harvest produce, and assist in delivering it throughout the community. By caring for the garden, group members gain opportunities to explore their own growth and connect to life-affirming aspects of themselves and their capacities to contribute to the well-being of others.
The garden has provided produce to local food pantries including the HIV food pantry at CHA's Somerville Hospital campus, Elizabeth Peabody House, and Project Soup. Spring Hill Garden's produce has also been donated to residential homes at CASPAR, a local nonprofit organization that provides community-based services for those affected by substance use disorders, and Walnut Street Center, which assists adults with developmental disabilities and their families.
The Firmly Planted calendar is available for purchase online at www.challiance.org/springhillgarden. A portion of the proceeds will benefit the Spring Hill Garden and help to continue providing healthful food options to those who need it most.
Cambridge Health Alliance is an integrated, award-winning health system that provides high quality care in Cambridge, Somerville, and Boston's metro-north communities. It includes three hospital campuses, a network of primary care and specialty practices, and the Cambridge Public Health Dept. CHA is a Harvard Medical School teaching affiliate and is also affiliated with Harvard School of Public Health, Harvard School of Dental Medicine, and Tufts University School of Medicine. Visit us online at www.challiance.org.
__________________________________
MMA Announces Holiday Gift Discount Program with Wicked Good Cookies!
The Massachusetts Motorcycle Association (MMA) is pleased to announce a benefit to all members from Wicked Good Cookies just in time for the Holiday Shopping Season! This benefit will provide all MMA Members a 10% discount on their shopping purchases with Wicked Good Cookies and have the holiday benefit of a donation to the MMA's Safety & Education Programs!
Wicked Good Cookies is a proud partner of the Massachusetts Motorcycle Association, located in Boylston, MA. A local bakery for the past 20 years, Wicked Good Cookies was also the purveyor of the cookies at the MMA's Annual Christmas Party and Awards Banquet this past weekend.
To order, simply visit WickedGoodCookies.com and shop from their Online Catalog, or call 1-800-2WICKED (1-800-294-2533) for your perfect Holiday Gifts and Party Favors. Be sure to enter Coupon Code "MMA" (or mention "MMA" on the phone) to receive a 10% discount!
Your purchase is assured to make the recipients happy, and you'll be giving a DOUBLE gift! For every purchase, Wicked Good Cookies will make a donation to the MMA's Safety & Education programs!
The Massachusetts Motorcycle Association is The Voice of Massachusetts' Motorcyclists. A 501(c)3 non-profit corporation, the MMA is the only organization fighting for Motorcyclists Rights in Massachusetts while maintaining a balanced focus on Motorcycle Safety & Education.
_____________________________
Bring your friends and family down to the American Legion Post 388 on Glen Street in Somerville for a holiday craft fair and shopping bazaar. There will be vendors, crafts and refreshments. This is a great opportunity to get a jump start on all of your holiday shopping or finish your shopping.Friday, December 7 at 5:30 to 9:30 p.m.
Crafters and Vendors Table Registration Fee: $40. If you are a local crafter/vendor and are interested in purchasing a table please contact Maria at 617-778-8910 or email:mnm777cut@msn.com
________________________________
CPCU Credit Union Raises $600 for Breast Cancer Research
During the month of October, CPCU Credit Union spearheaded a fundraiser for the American Cancer Society's Breast Cancer Research division and raised $600 from employees and credit union members. The fundraiser was launched on October 18, International Credit Union Day, and concluded on October 31 with CPCU's Costumes for a Cause event.
Each year, CPCU Credit Union selects a recipient for the funds they raise through their Costumes for a Cause event. On Halloween, employees dress up and members vote for the best costume through their donations. This year, American Cancer Society's Breast Cancer Research was selected as the recipient because October coincided with Breast Cancer Awareness month. In order to raise additional funds, CPCU collected donations for nearly two weeks, beginning on October 18th. CPCU employees wore pink shirts and pink ribbons to bring additional awareness to the event.
"We at CPCU are constantly looking for ways to give back to our community and are proud to have been able to support an important cause like Breast Cancer Research," said Rui Domingos, Chief Executive Officer at CPCU. "With International Credit Union Day falling mid-October, we usually see an increase in foot-traffic in the branches; it was great to be able to use that activity to increase exposure for our fundraiser."
*********
On October 18th, credit unions around the world celebrated International Credit Union (ICU) Day by thanking members for being part of their credit union community. CPCU Credit Union celebrated with fun and games in the branches to engage members.
CPCU Credit Union ordered custom cupcakes adorned with their logo and brand's colors for members to enjoy at the branches. In addition, branches were equipped with prize wheels for members to spin for giveaways including discounts, music cards and grocery totes, among other things.
CPCU has been celebrating ICU Day for several years by hosting member events, offering free refreshments and CD specials. This year, CPCU expanded the tradition to include a fundraiser in their event. ICU Day was the kick-off to their American Cancer Society Breast Cancer Awareness fundraiser. Employees wore pink to bring additional awareness to the event.
_______________________________________________________
Local Independent Boutique, Davis Squared, Welcomes Sister Store in Arlington
One of Somerville's most beloved independent boutiques, Davis Squared, is about to welcome a sister.
She's due at the end of September, and her name is Arlington Centered.
She'll look a lot like Davis Squared, the fun and funky go-to gift shop that has become a Somerville mainstay after only five years in business. Fondly known by the locals at d2, the store is known for its industrial floor, gothic welded steel display casings, and chalkboard-paint wall.
Arlington Centered, or aC, will have the same signature look, but it will open its doors at 487 Massachusetts Avenue, steps away from the Minuteman bike path, and right in the heart of Arlington Center. Co-owners and husband-and-wife team Paul and Melisa Christie hope that the new store will develop its own identity in Arlington.
"We want to bring the funky, urban vibe with us to Arlington, but we also want Arlington Centered to stand on its own," says Christopher Derosier, who will manage both stores. "We won't have a kids' section in Arlington, so we'll be focusing on new men's gifts, wallets and barware, and we'll have plenty of great women's stuff, too."
For more information, please call Davis Squared at 617-666-6700, or visit www.davissquared.com.
___________________________________________________
Fall Is The Perfect Time to Add New Plants to Your Garden
The annual Perennial and House Plant Sale, organized by the Somerville Garden Club, will be on Saturday, September 15 from 9 am to 1 pm. Look for the hundreds of plants for sale in the heart of Davis Square at the intersection of College Ave. and Holland St., across from the Somerville Theater. Garden Club members and friends of the club have donated perennials for sun and shade, plus trees, shrubs, herbs and other edibles, all ready to be added to your home landscape. And for the strictly indoor gardener there will be a wide selection of house plants perfect for your living room or dorm room. Horticultural books, tools, and garden décor will also be for sale. Garden club members will be available to answer questions and assist with choosing the right plant for your growing conditions. Proceeds benefit the non-profit Somerville Garden Club and support its citywide public plantings, free lectures, and in-club scholarship program. To learn more please visit somervillegardenclub.org.
_____________________________________________
The Somerville Adult Evening School will be conducting registrations on Tueday and Thursday evenings from 6-8:00 P.M.September 11, 13, 18, and 20, 2012. Classes begin on Tuesday September 25in Somerville High School's main office located on 81 Highland Avenue. Most courses cost $150 for 10 Weeks.Sign up online, Come in person or call Principal Sophia Carafotes @617-628-2594
________________________________________________
The Christopher Souza Reward Fund(Walk)
Saturday, September 22, 2012
Help to get Justice for Christopher Souza
Registration begins at 11:00
The walk will begin at 12 (N00N) at Trum Field, Somerville.
Registration Fee is $20., if you raise $50., registration is Free!
Also: 50/50 Raffle and more.
For information please contact:Nancy Medeiros (617)-460-2768 / FANCYONE042666@COMCAST.NET
OR
Judy Medeiros (617)-599-8088
All Money Raised will fund a reward for information leading to the arrest and conviction of the person responsible for his murder.
Make checks payable to the Christopher Souza Reward Fund
And Send TO Winterhill Savings Bank at 691 Broadway, Somerville,MA 02144 (617) 629-3344
FED ID #38-3848327
________________________________
WRITERS FOR WARREN: Sept 13 in Somerville
Writers for Warren, a literary and musical fundraiser for Senate candidate Elizabeth Warren, will take place Sept. 13 in Somerville. It will feature short readings by a group of celebrated MA writers including Andre Dubus III, Anita Shreve, Tom Perrotta, Mameve Medwed, Anita Diamant, Lise Haines, and Suzanne Strempek Shea plus music by folk-rock star Amy Correia. The Issues Director of the Warren campaign will also speak. A cocktail party with the performers will begin at 7 p.m. The show starts at 7:30 p.m.; it all happens at The Precinct bar in Union Square, Somerville.
_________________________________
Primary Election Day – Thursday, September 6, 2012
Polls are open 7:00 A.M. to 8:00 P.M.
___________________________________
School Age Child Care Open Enrollment
The Somerville YMCA is currently accepting registrations for the School Age Child Care program. Youth must be between the ages of 5 – 13 years old. The SACC program will operate out of the YMCA building on 101 Highland Avenue; Monday through Friday from 2:30 pm to 5:30 pm. and 12:00 noon to 5:30 pm on half-day Wednesdays. The School Age Child Care program also operates during School Vacation Weeks, all Snow Days (except State of emergency) and most School Holidays. Transportation from school to the "Y" will be provided for the youth by the Somerville YMCA. Some children from nearby schools will be walked to the "Y" by YMCA Staff. Home at the end of the day to the following three locations; Mystic Ave., Clarendon Hill North St., Clarendon Towers. The full YMCA facility including gym, pool, computer center, homework club, arts & crafts room, specialty room, and the youth center will be utilized in providing this child care service. Recreational swimming and swim instruction will be included as part of the program along with field trips, arts and crafts projects, youth sports programs in the YMCA gymnasium and specialty projects.
Register now; Space is limited!! For more information, call Jackie Rivera at the Somerville
YMCA – 617-625-5050.
_______________________________________________________________
Boston Bruins Harbor Cruise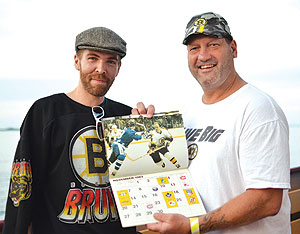 On Wednesday, July 25, the Boston Bruins Foundation partnered with Bay State Cruise Lines to host their sixth annual "Boston Bruins Harbor Cruise." featuring a raffle, live auction, and music, with proceeds benefiting the Boston Bruins Foundation Bike team, riding in the Pan-Mass Challenge this August. The Foundation has participated in the Pan-Mass Challenge for the past seven years and raised over $900,000. Pictured here, Somerville resident Tony Rubino meets with former Bruins player Lyndon Byers.
____________________________________________
Interim Director Named To Lead The Elizabeth Peabody House
The Elizabeth Peabody House Board of Directors has named Thomas M. Colligan as interimExecutive Director of its 116-year-old non-profit. He assumes his position on Monday.
"We're excited about Tom leading the organization until a new executive director is selected," said Board President John H. Sanders, Jr. "Tom brings over 30 years of senior non-profit leadership experience, and we are lucky to have him at the helm."
Colligan came to the Board's attention by way of Third Sector New England, a consulting group that provides interim management and consulting services to non-profit organizations. He succeeds Selvin L. Chambers, III who led the Peabody House for four years.
Colligan has extensive leadership credentials, including roles with YMCAs in Massachusetts, Connecticut, Upstate New York, as well as with the entity's Chicago-based national offices. His professional experience also includes being a senior vice president at the Arthritis Foundation in Atlanta, as well as serving as a consultant in financial development and motivational messaging. His non-profit experience also includes time with The House of the Seven Gables Settlement Association, Bridge Over Troubled Waters, and United South End Settlements of Boston.
Colligan is based in Torrington, Connecticu, holds a bachelor's degree from Goddard College and a master's degree in education from Springfield College.
The Elizabeth Peabody House was founded in 1896 after the death of Miss Peabody who organized the first English-speaking kindergarten in the U.S. Friends and colleagues opened a kindergarten settlement house in her honor, locating it where the need was greatest. From Boston's West End, it served the children and families of poor Irish, Italian and Eastern European Jewish immigrants who settled there. The Agency was given Camp Gannett in Sharon in 1915 which it still operates. And it relocated to Somerville in 1959. Today, the organization still works with children, especially among immigrant families. Its programs include a preschool, an afterschool, a summer enrichment camp and an emergency food pantry.