By Mariya Manzhos
On Mother's Day in 2010 Ryan Harrington, then 25, wrote in a card to his mother Cathy: "Wouldn't it be the best present, if I were sober," Ryan wrote. "I would love to give it to you." That was all Cathy and her husband Dave wanted for Ryan, the baby in their family. Ryan's 10-year battle with addiction to opioids included multiple recovery programs and even a stint in jail, but nothing worked long-term. "The pull was just too strong," says Cathy.

Continue reading »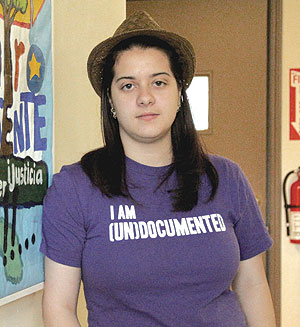 By Mayor Joseph A. Curtatone
Recently the Baker administration announced a new policy for how the Commonwealth of Massachusetts handles interactions between state police and federal immigration officials. When asked a question about one specific part of those changes during a radio interview, which involves reporting violent criminals to federal immigration authorities, my initial reaction was that it sounded "prudent" and that it simply followed our existing procedure in Somerville. Violent criminals have never had a free pass in Somerville and never will.

Continue reading »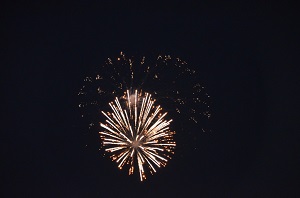 Live entertainment at Trum Field will begin at 6 p.m. and will include performances by the 215th Army Band, local Disco-Funk band Booty Vortex, the USO Metropolitan New York Performers, and the Somerville Sunsetters, leading up to a 30-minute fireworks display at approximately 9:15 p.m.

By Mayor Joseph A. Curtatone
(The opinions and views expressed in the commentaries and letters to the Editor of The Somerville Times belong solely to the authors and do not reflect the views or opinions of The Somerville Times, its staff or publishers)
While most people break out their straw hats and sand shovels this summer, on the streets of Somerville it will be high season for hard hats and backhoes. Our municipal workers and contractors are gearing up for their busiest time of year.

Continue reading »
~Photos by Bobbie Toner
Summer officially kicked off last Saturday with the annual Family Fun Day at Trum Field in Somerville.
The 12th annual Family Fun Day at Trum Field features free family-friendly programming including a community BBQ, pony rides, train rides, children's activities, face painting, music, and more.
By Jim Clark
UPDATE:
Amanda Phillips, a 27-year-old resident of Cambridge, was killed last Thursday as she collided with a truck in Inman Square. Phillips worked as a barista at Somerville's Diesel Cafe.
By Amy Swain
This week the Board of Aldermen officially reviewed and approved the budget for Fiscal Year 2017. The city's Budget Analyst, Mike Mastrobuoni, outlined the plan, and along with Mayor Curtatone presented it to the board earlier this month. Many meetings these last few weeks have focused on appropriate spending, considering options and answering lingering questions. As of June 23, all proposals were approved.

Continue reading »
By Josie Grove
Thirty-three firearms were turned in at the gun buyback in Somerville last Saturday. The buyback was the final event in the "Safer Homes, Safer Communities" initiative, sponsored by the police departments of Arlington, Belmont, Cambridge, Somerville and Watertown, the Middlesex Sheriff's Office, and other civic organizations.

Continue reading »
On Thursday, 7:45 to 9:15 p.m., the 215th Army Band will be performing at Trum Field in Somerville prior to the outstanding fireworks display the city does every year. They are excited to be part of the entertainment this year for this wonderful event and they hope you will join them. The festivities start at 6:00 p.m. and the 215th will take the stage at 8:00 p.m. just prior to the fireworks. No tickets necessary.

Continue reading »
By Jim Clark
Police officers were dispatched to the Burger King restaurant on Somerville Ave. last week on reports of a disturbance involving property damage.
While en route to the Burger King, dispatchers informed the responding officers that the suspect had been detained by an additional police unit and was being held at a Merriam St. location.

Continue reading »