By Amy Swain
Last Thursday's Board of Alderman regular meeting opened with the familiar topic of cyclist safety and responsibility. All members of the Board voiced their support for the city's bicycle population, citing the many benefits to a city from biking. However, with the growing numbers of both bikes and cars, it is obvious that steps to keep everyone safe and comfortable are in order.
By Joe Ruvido
On Tuesday, September 20, residents of Somerville joined Mayor Joseph Curtatone at an opening ceremony for the newly renovated Prospect Hill Tower.
Speeches were made by the mayor, Ward 3 Alderman Robert McWatters, Somerville Historical Society president Barbara Mangum and other community members.
By Charles Lane
Secretary of State John Kerry hosted a ministerial meeting at Tufts University Saturday with his counterparts from the European Union, United Kingdom, France, Germany and Italy to discuss a broad range of global issues.
Coming up quickly on Saturday, October 8, the Somerville High 50th Class Reunion, for graduates in 1966. This reunion will be held at the Four Points by Sheraton Wakefield Boston Hotel, One Audubon Road Wakefield 01880. A Dinner/Dance takes place from 6:00 p.m. to midnight. Make check out to SHS Class of 1966 and send to 44 Morrison Road, Wakefield, MA 01880. We know some have heard this before, but this class graduated in the sixth month, sixth day, at six o'clock 1966, 6/6/6/66 at Dilboy Field on a hot evening. Some say it was hell out there on the field, get it? Believe it or not a lot of the class of '66 still lives in Somerville and surrounding communities.

Villens United by Chris Haskell
Since moving to Somerville a decade ago, I've become fascinated with the local arts and music scene that my city has to offer. Whether it's PorchFest, The Fluff Festival, or catching live music at Aeronaut on the weekend, there is always some fun entertainment to be had in your neighborhood. In my never ending quest to inform the community of all the great entertainment the Somerville area has to offer, I recently started broadcasting my own radio talk show The Villens Den on bostonfreeradio.com.

Eagle Feathers #113 –Beansprouts

By Bob (Monty) Doherty
"And here is good old Boston, the home of the bean and the cod, where the Lowells speak only to the Cabots, and the Cabots speak only to god." So went the famous toast given by Dr. John Collins Bossidy at the1907 Holy Cross Alumni Dinner in Boston. The toast referenced not only the Boston Brahman elite, but also one of the most important staples that nourished early immigrant settlers … the bean.
On Thursday, Sept 22, Somerville Overcoming Addiction held a vigil at Somerville High School Field House. The intent of the vigil is to recognize, to remember and to celebrate loved ones all of who were lost to addiction.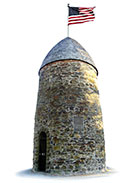 So-called "traffic calming" has become a recent topic of discussion between those concerned with the declining quality of safety on our neighborhood streets and residents who question how best to address and remedy the situation.
Advocates of "streetscaping" and similar measures designed to slow down vehicular traffic by means of placing visually unobtrusive obstacles in the streets – such as landscaping and small structural elements – feel that this is the preferred way to go.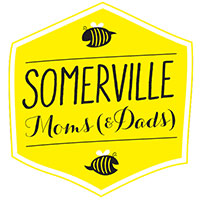 The Fourth Annual Somerville Moms Diaper Drive launched on Saturday, September 24, and runs through Sunday, October 9. All diapers will be donated to the Somerville/Cambridge WIC office, which serves Somerville, Cambridge, Arlington, Watertown, Lexington, and Belmont. There are a variety of ways to donate including dropping diapers off at one of the many businesses and organizations hosting boxes in the area or purchasing diapers from the Amazon registry and having them sent directly to the WIC office.


*
Recently I interviewed poet Kevin Carey on my Somerville Community Access TV show Poet to Poet/Writer to Writer. And here is my review of his latest poetry collection.

Continue reading »