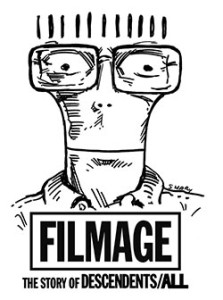 By Rebecca Danvers

Long before punk rock inflicted its puncture wound on the map of mainstream music, the Descendents were in a van brewing a potent mix of pop, angst, love and coffee and influencing a generation to come.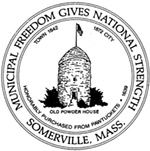 As the revitalization of historic Union Square is undertaken through the redevelopment of seven key parcels in and around the square, the City of Somerville is also aiming to develop an innovative new model for public benefits agreements that address social equity through affordable housing and jobs, open space, infrastructure, sustainability and more. This is being facilitated through collaboration with LOCUS:
Responsible Real Estate Developers and Investors
. LOCUS, a program of Smart Growth America, is a nationally renowned advocacy and research organization dedicated to building successful mixed-income, walkable urban communities. This is work will be done in collaboration with the Center for Real Estate and Urban Analysis at the George Washington University (GWU). The collaboration is generously supported by a grant from the Barr Foundation.

som|dog's annual Pet Palooza will kick off this with a TechBark launch party, Friday July 31
st
from 6–10 as we bring dogs, beer and technology together for a bark tech social.
Continue reading »
By Tom Bannister
The CIT/LIT Job Readiness Program held its graduation ceremony on July 23 at The Arthur D. Healey School.
The graduating class consisted of students between the ages of 13-15, who dedicated four-weeks out of their summer to participate in a program that taught them about job readiness and leadership skills.

Continue reading »

By Joseph A. Curtatone
(The opinions and views expressed in the commentaries of The Somerville Times belong solely to the authors of those commentaries and do not reflect the views or opinions of The Somerville Times, its staff or publishers)
The Mystic River deserves to have its true brilliance shine. It is an asset second to none—all we have to do is unlock its potential. Most communities have long protected their waterfronts, but in the urban core, our industrial past meant that our waterfronts were embraced as tools of industries and dumping grounds, instead of as environmental jewels that should be treasured and cared for. We've begun to undo the mistakes of the past by fighting for the Mystic, as we can see at Baxter Park in Assembly Square, where six-acres of waterfront park have become an inviting oasis within a new urban village. Earlier this month, we took another step in that fight, thanks to our state delegation of Sen. Pat Jehlen and Reps. Denise Provost, Christine Barber and Tim Toomey, who helped us secure $350,000 in the fiscal 2016 state budget for the river.

Continue reading »
Most licensees in compliance; 4 establishments cited for selling to minors.
An undercover check to ensure local liquor stores are not selling to minors was successfully carried out recently as the Somerville Office of Prevention (SOP) and the Somerville Police Department teamed up to conduct a minimum age alcoholic beverage purchase law compliance check in Somerville, announced Somerville Cares About Prevention (SCAP) Director Cory Mashburn.

Continue reading »
By Rebecca Danvers
The OPENAIR Circus presents its annual performances this weekend, July 31 to August 2.
OPENAIR is celebrating its 30th year of teaching circus arts to the youth of Somerville and surrounding communities. This is an excellent opportunity to see cute kids and accomplished teens performing a great variety of different skills as well as to see what your kids might want to take next summer.
When city and youth sports organizations come together
*
By Rebecca Danvers
Somerville Youth Softball Organization (SYSO) hosted the 1st Annual Somerville SomerSlam Girls Fastpitch Softball Tournament this past weekend.

Continue reading »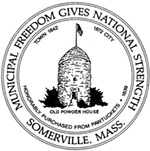 Join Mayor Joseph Curtatone and the Somerville Office of Sustainability and the Environment (OSE) to cut the ribbon on the City of Somerville's two new Electric Vehicle (EV) Charging Stations, in Union and Davis Squares. The ribbon cutting ceremony will be held at the Union Sq. location at the Union Square Plaza on Thurs., July 30 at 2 p.m.. EV owners in the Somerville area are invited to join us for a ceremonial ride and photo-op. As of July 30, there are two active dual-port, Level 2 EV charging available for public use. Charging and parking are being offered free of charge with a three-hour maximum. The Union Square station is located in Union Square plaza, and the Davis Square station is located near the Community Path and Grove St., adjacent to Rite Aid. A third charging station will be installed this summer in front of Somerville High School and City Hall. For more information, contact the Office of Sustainability and the Environment at 617-625-6600 ext. 2106.
Continue reading »
By Amy Swain
Somerville's beloved Johnny D's, a local landmark since 1969, has decided to close its doors. The restaurant/club has served generations of Boston area patrons and bands, and has been a destination for out-of-towners.
Owner of the venue Carla DeLellis posted a letter to the Johnny D's website as a farewell from the establishment. The letter begins "Dear Friends," and in it, you can feel the genuine emotion of a tough goodbye.

Continue reading »