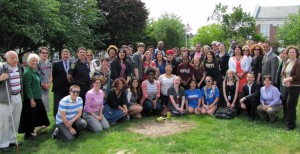 Please join Mayor Joseph A. Curtatone and the Somerville High School Gay-Straight Alliance (GSA) on Wed., May 27, at 2:45 p.m. to raise the Pride flag in honor of LGBTQ Pride Month and LGBTQ Youth Pride. The ceremony will take place on the City Hall concourse, 93 Highland Ave. Mayor Curtatone, City LGBTQ Community Liaison Andra Oshinsky, and a representative from GSA will speak at the event. The event is open to the public, and  community members are invited to join in celebrating LGBTQ youth and the diversity that makes Somerville great. For more information about the GSA and other LGBT programming, events and information, please contact
lgbtq@somervillema.gov
, or 617-625-6600 ext 2400.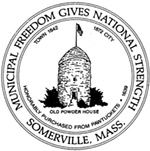 Sullivan appointed interim Chief following retirement of 37-year veteran Kevin Kelleher
Mayor Joseph A. Curtatone announced that Deputy Fire Chief Patrick J. Sullivan III has been named Acting Chief Fire Engineer following the recent retirement of Chief Kevin Kelleher. Sullivan has 29 years of service with the Somerville Fire Department, and is a lifelong Somerville resident.

Continue reading »
By Blake Maddux
As a musical unit, the Crescent City quintet The New Orleans Suspects has everything going for it. Its members include longtime Neville Brothers drummer "Mean" Willie Green, onetime Dirty Dozen Brass Band lead guitarist Jake Eckert, saxophonist and former James Brown bandleader Jeff Watkins, classically trained pianist C.R. Gruver, and bassist Reggie Scanlan.

Continue reading »
By Tom Bannister
On April 14th, Next Wave/Full Circle High School Principal Margaret DePasquale accompanied Full Circle female students to the Empowering Girls Conference "I'm Worth More," sponsored by Middlesex District Attorney Marian Ryan and the Middlesex Partnerships for Youth. The event was held at Nashoba Valley Technical High School in Westford, Mass.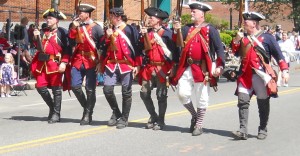 Somerville's annual Memorial Day Parade, the largest in the Boston metro region, and corresponding ceremonies are set for Sunday, May 24, with more family-friendly events than ever before along the parade route
Continue reading »
By Jim Clark
Police officers on routine patrol near the Mystic River development last Thursday took notice of an SUV that was illegally parked in front of a handicapped ramp, unattended with the motor running.

Continue reading »

By Joseph A. Curtatone
(The opinions and views expressed in the commentaries of The Somerville Times belong solely to the authors of those commentaries and do not reflect the views or opinions of The Somerville Times, its staff or publishers)
Last November, we celebrated Somerville ranking first among northeast cities for bicycle commuting, a sign that our investments and commitment to making our community accommodating for all forms of travel were paying off. May is National Bike Month, and now we are celebrating a state-wide achievement. Massachusetts has jumped six spots in the League of American Bicyclists' rankings of bike-friendly states and is now the fourth in the nation. This is a great achievement for the Commonwealth, and one that has a great impact on our community, because we know that creating vibrant and accessible neighborhoods is work that crosses municipal borders. The Greater Boston region and all of Massachusetts needs to work together to build those connections between neighborhoods that spur economic vitality and improve our residents' quality of life.

Continue reading »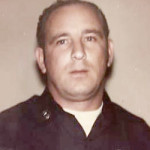 Thomas J Whelan Sr., 79
It is with a heavy heart that we convey the passing of Thomas J Whelan Sr. On December 17, 2014 surrounded by his loving family, Tom succumbed to the cancer he fought so quietly. Born in Somerville, MA Tom joined the USAF at 17 years old. He served in the military police in the Korean War an later in Vietnam and traveled the world before retiring after 20 years. After the Air Force, Tom joined the Somerville Police Department serving honorably until disabled in the line of duty. For many years he was the proud owner of O'Malley's Pub in his hometown. Tom leaves behind an extensive network of grieving family and friends, He was a member of the VFW and DAV. A social soul, he loved the music at the Cape Cod Irish Village. He was also a life member of the Moose International and former governor of the Somerville chapter. Tom will be sorely missed. Interment will be at the National Cemetery in Bourne, MA on 5 June 2015 at 14:00.

By Katjana Ballantyne
Alderman, Ward 7
(The opinions and views expressed in the commentaries of The Somerville Times belong solely to the authors of those commentaries and do not reflect the views or opinions of The Somerville Times, its staff or publishers)
Somerville needs a zoning ordinance that requires university, health care and other large multi-million & billion dollar, non-profit institutions to create and maintain publicly accessible, institutional master plans (IMPs). As Alderman, I've submitted a legislative order to have an institutional master planning requirement included in Somerville's new zoning ordinance and here's why:

Continue reading »
By Patrick McDonagh
Florescent lights and the stiff synthetic lunchroom seats of West Somerville Neighborhood School were harsh contrast to the early evening sun beckoning through windows. Somerville Ward 7's Spring ResiStat meeting hosted on May 13 in the public school building proved informative enough to capture the attention of attending residents; engaging attendees past sunset with city officials addressing looming budget concerns, community questions, and topics of interest in Somerville's surrounding area.

Continue reading »