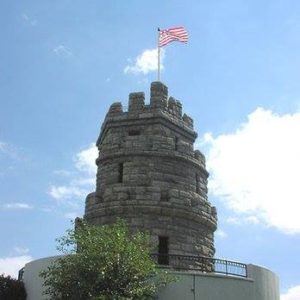 Please join Ward 3 Alderman Robert McWatters, and the Mayor's Office of Strategic Planning and Community Development, for the third in a series of community meetings to discuss upcoming renovations to Prospect Hill Park. The meeting will be held on Tuesday, December 12, at 6 p.m., in the Somerville High School Auditorium, 81 Highland Ave.
Continue reading »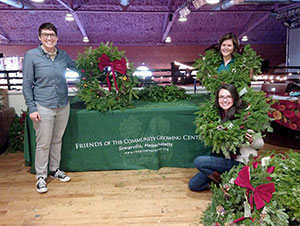 It is that time of year again to put in your wreath order with the Somerville Community Growing Center.
In addition to our wreaths being a beautiful, hand-decorated craft item, your purchase helps support programming and maintenance at the Growing Center. With that said, we would like to say how greatly appreciative we are for your support and community love. These wreaths include handmade bows, in choice of three colors (red, burgundy or purple), cones and other natural materials.
Continue reading »
By Dre Joseph
Studio Pitch: Yes, the original film bombed, but we think people are ready for more Blade Runner!
With Blade Runner 2049 slipping onto the schedule in a time when audiences are numb to remakes, sequels and soft reboots, it was greeted with something of a shrugging "of course." At least by me.
Continue reading »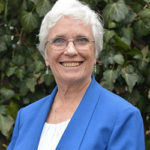 By Senator Pat Jehlen
Exciting news from the GLX Project Team and the MBTA today!  The remaining 2 bids for the GLX construction were opened today.
Each bid came in below budget and included all six additive options to the program. This means that Station Canopies, Elevators, Public Art, additional Community Path access, the Community Path Extension to Lechmere Station and the Enhanced Vehicle Maintenance Facility will be included in the project.
Continue reading »
The nomination period is extended  through Friday, Dec. 1, 2017.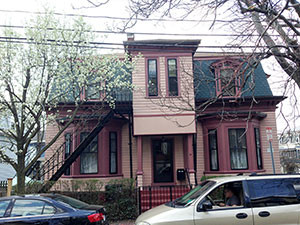 The Somerville Historic Preservation Commission (SHPC) is now accepting nominations for the 2018 Preservation Awards. During its annual celebration in honor of Historic Preservation Month in May 2018, the Commission will honor Somerville residents who performed significant restoration or maintenance efforts on designated historic buildings, or on non-designated buildings erected before 1966. The nomination period is open through Friday, Dec. 1, 2017.
Continue reading »
By JT Thompson
Lee is a freelance photographer and software engineer who has been the director of the Washington Street gallery and studios, just outside Union Square, for the last fifteen years.
When we meet at bloc 11 café, he is wearing a 2006 brown and blue Art Beat t-shirt, glasses with black, rectangular frames, and a red cloth hat which looks something like a hunting cap. He says he thought it would add a nice touch of color to his photo.
Continue reading »
Amendment will establish panel to study policies affecting justice-involved women
State Representative Christine P. Barber of Somerville and Medford spoke in the House chamber on Monday evening in support of an amendment she filed to the House omnibus criminal justice reform bill to establish a justice-involved women policy review panel. The House voted unanimously to adopt Barber's amendment.
Continue reading »
By Jim Clark
A police officer assigned in plain clothes was making his way to the police station in an unmarked car on Washington Street from the McGrath Highway side last week, when he noticed that the street was gridlocked and moving very slowly.
He eventually found that the source of the gridlock was a box truck making deliveries at a Washington St location.
Continue reading »

By Joseph A. Curtatone 
(The opinions and views expressed in the commentaries and letters to the Editor of The Somerville Times belong solely to the authors and do not reflect the views or opinions of The Somerville Times, its staff or publishers)
Taking a closer look at notable city data – and interesting numbers.
39 percent of pipes over 100 years old: We've spent the year celebrating Somerville's 175th birthday. Astonishingly, some of our water and sewer pipes aren't far behind with 39 percent of them being more than 100 years old. But unlike our city, these pipes aren't getting better with age. The expected lifespan of water and sewer mains is about 50 years, meaning roughly 40 percent of our system is more than a half-century overdue for an upgrade. And Somerville is not alone. The aging infrastructure crisis across the country – whether it's bridges, roads or utilities like electric and water – just keeps mounting while much needed federal support just hasn't kept up.
Continue reading »