~Photos by Bobbie Toner
On Thursday, September 14, the eve of the National Recognition Day, the City of Somerville honored prisoners of war and those still missing in action with a remembrance ceremony at the City's Honor Roll wall, on the City Hall Concourse outside of 93 Highland Ave.

Continue reading »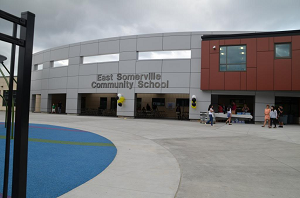 Students will be exposed to hands-on learning that will equip them with the skills, opportunities, and mindset to succeed in the 21st century economy
As part of a city-wide effort to expand out of school time learning opportunities, particularly in the middle grades, the East Somerville Community School (ESCS) is partnering with Citizen Schools this year to provide middle grade students with enriched learning opportunities that will equip them with real-world skills and guide them toward college and career success.
Continue reading »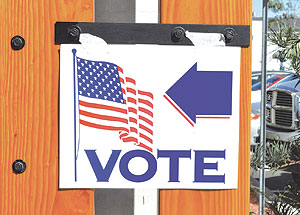 On Tuesday, September 19, there will be a preliminary election in Somerville. Polls will be open from 7 a.m. to 8 p.m. Visit the Elections Department website, here to find out where you vote and what your ballot will look like so you're ready to vote on Tuesday.
The preliminary election will be for the Mayor's race and Ward 1 School Committee.
By Colleen Morrissey
Falls are not a normal part of aging, but they are the leading cause of fatal and non-fatal injuries for older Americans. In fact, falls result in more than 2.8 million injuries treated in emergency departments annually, according to the National Council on Aging (NCOA).
The good news is that many falls are preventable, and organizations like NCOA and Somerville-Cambridge Elder Services (SCES) are promoting measures that can help, leading up to Falls Prevention Awareness Day on Sept. 22.
Continue reading »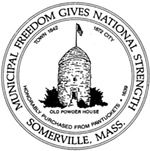 Because of some cancellations the Elections Department is looking for a few more polling place workers for Tuesday, September 19. You must be a registered Massachusetts voter and workers are paid $150 for the day. For more information on applying, please call Maria Pierotti at 617-625-6600 ext. 4204.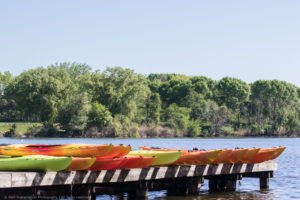 Through funding from Somerville's Community Preservation Act, the Mystic River Watershed Association (MyRWA) in partnership with the Department of Conservation (DCR) and Groundwork Somerville will create a comprehensive, community-driven redesign for Blessing of the Bay Park on the Mystic River. To kick-off the project, please plan on attending the Mystic River Park and Paddle Event on Saturday, September 23rd at 10:00 a.m. Participants will learn about and give ideas for the Blessing of the Bay Park redesign and can rent a canoe or kayak for one hour for free, courtesy of Paddle Boston who operates out of the Blessing of the Bay Boathouse. For more information and to register (required) go to www.MysticRiver.org.
Continue reading »
~Photos by Bobbie Toner
The 8th Annual Somerville Dog Festival was held at Trum Field on Sunday. The fundraiser to benefit the Somerville Pet Food Bank featured a variety of exciting dog sports, demonstrations, and multiple "try it" rings in which the public can try sports and games with their dogs to provide fun opportunities for dogs and their people, and also help promote responsible dog ownership in our city. The goal was to provide opportunities for families to enjoy healthy activities in the city with their dog and raise funds to support animals in need.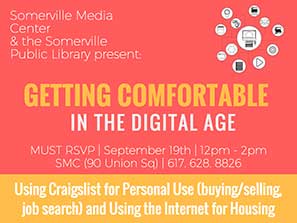 The Somerville Public Library and Somerville Media Center are still seeking people to enroll in their collaborative training program for improving people's digital & technology skills called, Getting Comfortable in the Digital Age. The next Digital Literacy training is Tuesday,​ September 19 from 12:00 – 2:00 p.m.​ at SMC, 90 Union Square).
Continue reading »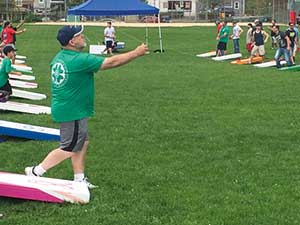 The 6th Annual Ryan Harrington Foundation Corn Toss Tournament takes place on Saturday, September 16, 10:00 a.m. – 5:00 p.m. at Trum Field. Registration will begin at 10:00 a.m. and the games will start at 11:30 a.m. The registration fee is $50 per team, 2 players per team. There are men's and a women's divisions. Cash prizes go to the winners of each division.
Continue reading »