'Villens United by Chris Haskell
(The opinions and views expressed in the commentaries and letters to the Editor of The Somerville Times belong solely to the authors and do not reflect the views or opinions of The Somerville Times, its staff or publishers)
Other neighborhoods in the 'Ville have hip brewpubs and speakeasy style bars that have become destinations for beer lovers and fun local hangouts, but Winter Hill has stubbornly clung to what's left of Old Somerville (or Slumerville). Pizza joints, sub shops, pharmacies and liquor stores are all scattered a top Winter Hill, but there is no cool neighborhood bar or hangout. Not much seemed to have changed since the Whitey Bulger era. Beer enthusiasts had very little reason to hike up the hill until Winter Hill Brewery opened its doors in early April.

Continue reading »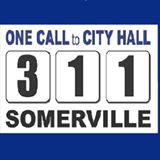 New version includes Waste Wizard to help solve trash, recycling questions
The City of Somerville is launching an improved 311 mobile app that puts a positive spin on leaving residents to their own devices. With just a few clicks, the new app now relays non-emergency complaints directly from residents to the responsible city departments, and also includes a "Waste Wizard" that provides key information on recycling and trash pickups.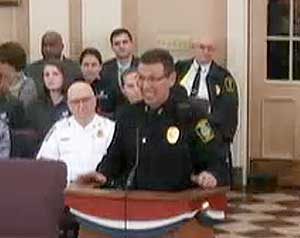 At the latest regular of the Board of Aldermen on April 28, Alderman at Large Jack Connolly, the Entire Board of Aldermen, and Mayor Curtatone commended Jerry Carvalho for 40 years of dedicated service to the Auxiliary Police Department, including the last 18 years as Chief.

Continue reading »
By Louise Carpenter
M.O.M.'s Run 2016 takes place on Mother's Day, this Sunday, May 8, with the Kids 0.1 Mile at 9:30 a.m.; Walkers 5K at 9:45 a.m.; and the Runners 5K at 10:00 a.m.

Continue reading »
By Sal Ghamo
On April 28 Somerville's Board of Aldermen discussed developments concerning the committee on public health and safety that last met on April 19.
For the bulk of the  April 19 meeting, Alderman at Large, John M. Connolly  made reference to the lack of street lamp contractor repairs.
By Jessica Kenney
On Thursday, April 28, classmates of Boston Marathon bomber Dzhokhar (Jahar) Tsarnaev aired a twelve-minute film as part of the Independent Film Festival Boston at the Somerville Theatre based on the realization that their friend had assisted in carrying out the horrible attacks on Boston. The film, simply titled Jahar was written by Henry Hayes and Zolan Kanno-Youngs, both of whom went to school with Tsarnaev at Cambridge Rindge and Latin.

Continue reading »
Ward 4 Alderman Tony Lafuente will be hosting his Fourth Annual Cinco De Mayo celebration plus fundraiser next week on Wednesday, May 11. Tony's choices are always good. This year it will be held at the newly opened Winter Hill Brewing Company, 329 Broadway in Winter Hill. The event will be from 5:30 to 7:30 p.m. Tony knows how to throw an event and if you haven't been to the new Winter Hill Brewing Co. then check it out.

Continue reading »
By Louise Carpenter
During the House budget debate this week, State Representative Christine P. Barber, who represents Somerville and Medford, successfully added an amendment to create a new commission to examine the costs and challenges of transporting homeless students in the Commonwealth. Currently, school districts provide and fund transportation services for homeless students through a federal requirement. This often comes as a struggle for school districts whose budgets are already stretched, as federal and state funds often do not cover the costs incurred to transport students from hotels and motels far from their original school district. And for children, this disjointed system can mean long bus rides and complicated schedules.

Continue reading »
— Photos by Donald Norton
The annual Spring Cleanup and Community Barbecue took place on Saturday, April 30, from 10:00 a.m. to 12:00 p.m.

Continue reading »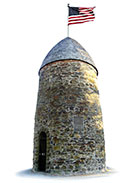 Established in 1852, our beloved and venerable institution known as Somerville High School has come to a crossroads, as most of us are well aware.
The current structure is no longer capable of providing the safety, security, and support required of a modern-day facility of its kind. The time is clearly here for major renovation and additions to the existing location.

Continue reading »