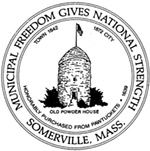 Mayor Joseph A. Curtatone and Ward 1 Alderman Matthew McLaughlin invite all residents to the groundbreaking ceremony for the new Symphony Park on Thursday, October 2 at 3:30 p.m. Located at the corner of Pearl and Florence Streets in East Somerville, the design of the park is the result of a series of community meetings during which residents expressed a desire for amenities for multigenerational users. The currently vacant lot will be transformed into a quiet neighborhood space with seating in a garden setting, a small water feature, accessible community gardens and a small community performance space. The park is funded in part by a Massachusetts PARC grant granted by the Executive Office of Energy and Environmental Affairs and by the US Department of Housing and Urban Development.
Continue reading »
By Douglas Yu
If there is a festival that makes Somerville sticky and fluffy, it's going to be "What the Fluff?" The ninth annual festival ran from 3 p.m. to 7 p.m. at Union Square on Saturday.

Continue reading »
By Jim Clark
An updated version of the so-called "Pay-to-Play" ordinance regulating campaign contributions approved by the Board of Alderman's Legislative Matters Committee was formally vetoed by Mayor Joseph A. Curtatone in writing at the regular meeting of the Board last week.
The mayor had argued for a differing version of the ordinance, one featuring measures that would restrict city employee contributions, rather than the Boards version that focused on contributions made by property developers.

Continue reading »

Each week prior to the November election The Somerville Times will present the Statewide ballot questions, along with pro and con arguments, one at a time for examination and further consideration. We begin the series this week with Question 1: Eliminating Gas Tax Indexing.


*



QUESTION 1: Law Proposed by Initiative Petition Eliminating Gas Tax Indexing

*
Do you approve of a law summarized below, on which no vote was taken by the Senate or the House of Representatives on or before May 6, 2014?

Continue reading »
The Somerville Chamber of Commerce is holding their monthly Business After hours social this Thursday night, October 2, 5-7 p.m. at the East End Grille, 118 Broadway. It's an excellent networking event featuring free appetizers with a cash bar. Free parking in private lot. Bring your business cards for the drawing. Members and their guests are welcome. Treat your colleagues and clients! Sponsored by Our City Realty. RSVP with name(s) and affiliation(s) for you and your guests to smackey@somervillechamber.org.
Continue reading »
By Jim Clark
Police arrested two men last week as they made their way to Rockland Trust Bank at 399 Highland Ave., allegedly intent on committing an armed robbery there.
Edwin O'Grady, 55, of New Boston, New Hampshire, and an as of yet unidentified accomplice were stopped before they entered the bank last Thursday at approximately 10:55 a.m.

Continue reading »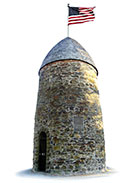 Make way for the mayhem and turmoil that is about to strike Union Square as crews commence preparations for the laying of tracks and all else that goes with the coming of the Green Line through the area.
Some traffic detours aside, the process should actually be fairly orderly and pain-free for locals and passers-through. City and developer plans seem to be thoroughly thought out and, with luck and proper implementation, should allow for a smooth period of adjustment and preparation for the actual construction phase when it begins in earnest.

Continue reading »
Aldermen won't give up push for campaign finance reform
By Jane Regan
Even though the mayor vetoed their proposed campaign finance reform ordinance, Alderman-At-Large Bill White and his colleagues aren't giving up.
Known as a "Pay-to-Play" law, the ordinance would limit the amount of money people hoping to do real estate development-related business with the city at $250. It passed with seven votes on September 11 but on September 23, Mayor Joseph A. Curtatone sent a letter to the Board of Alderman indicating he was vetoing it.

Continue reading »

Eagle Feathers #62 – The Great Fires
By Bob (Monty) Doherty
Next week is Fire Prevention Week. Its annual observance is the week in which October 9th falls and has been celebrated at this time since 1922. The reason for this date is the remembrance of a conflagration, the Great Chicago Fire of October 8 and 9, 1871.

Continue reading »

*
So there I was having a scone at Sherman's…like I have done on and off for a decade, when I hear someone say, "Hey, I hear you are closing." I asked the counterman, and he said today – Sunday, Sept. 14, 2014 – was the last day of the Sherman Cafe. I guess it wasn't making money and the owner decided to close it. They are going to morph into a somewhat tony ice cream shop – that will probably fit the high end image the hip and new square will affect in the coming months and years. It was a great cafe. I have interviewed many local and national writers and artists there like Hugh Fox, Ethan Gilsdorf, Afaa Michael Weaver, too many to name. I also reveled in their oatmeal/cherry scone…it made rare appearances as of late. I also composed many a poem there. This fateful morning I was having breakfast with my old friend Jennifer Matthews, who is relocating to another part of the state, and with who I just finished a music, poetry collaboration with. So parting is such sweet/sorrow. Here is a poem I wrote at the said cafe some years ago – hope you enjoy: