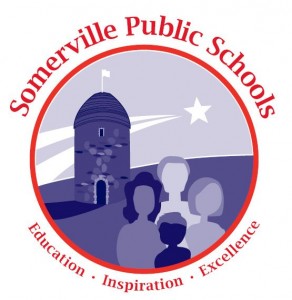 Conference brings together early childhood educators serving students in different settings for joint professional development
More than 50 Somerville educators participated in the first of what is anticipated to become an annual early childhood education conference earlier this month, bringing together educators from across the City for joint professional development as part of a community-wide initiative to align early childhood education services and experiences.  Science in Early Childhood Settings, a two-day conference held at the  Capuano Early Childhood Center on July 11 and 12, offered conference attendees serving pre-kindergarten through first grade students in different settings, the opportunity to learn new skills and best practices related to teaching science in early childhood settings.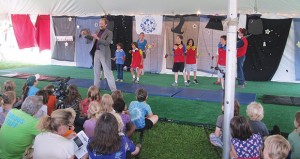 The OPENAIR Circus will be holding its 29th annual performances on August 1 – 3 under the big top at Conway Field.  Watch as students of all ages from 3 to adults and teachers showcase their skills in A Haunted Circus!
Conway Field is at 560 Somerville Ave, Somerville, across from Central St.
Suggested donation is $3.00.

Continue reading »
Monday morning's rain storm made some roads in Somerville impassable.
These photos were taken of Powder House Blvd.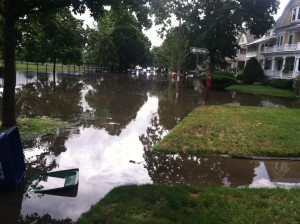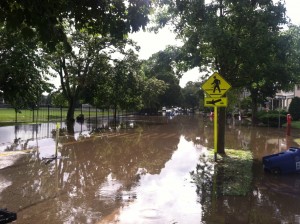 The next installment in the "Muslim Journeys" book series at the Somerville Public Library will take place on Thursday, July 31 with a discussion of Why the West Fears Islam and Acts of Faith at 6:30 p.m.
Jocelyne Cesari, Director of Harvard University's Islam in the West program and lecturer in Islamic Studies at Harvard Divinity School, will lead a talk on these issues as explored in her book, Why the West Fears Islam, and Interfaith Youth Core Founder Ebo Patel's autobiographical work, Acts of Faith: The Story of an American Muslim, in the Struggle for a Soul of a Generation. The discussion is free and open to the public as part of a grant by the National Endowment for the Humanities and the American Library Association.

Continue reading »

More than $125K for programs serving more than 445 Somerville households
The Somerville Affordable Housing Trust Fund announced this week it is awarding $125,800 in fiscal 2015 to housing and homeless service providers that, combined, serve more than 445 Somerville households.

Continue reading »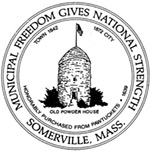 Green Line Extension construction is underway and will involve periodic traffic impacts near the Medford Street Rail Bridge for six to eight months beginning in August. Please join the Massachusetts Department of Transportation and the City of Somerville for a meeting to present the construction schedule for the Rail Bridge area, and all associated traffic diversions. MassDOT will present information followed by a Q&A. 
When/Where:
 Thursday, July 31, at 6 p.m., at the Public Safety Building, 220 Washington Street. For more information please contact the GLX team at 
info@glxinfo.com
 or 855-GLX-INFO (855-459-4636).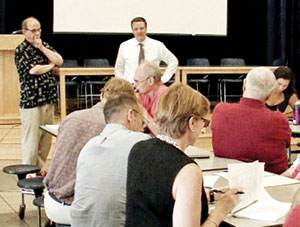 Somerville Neighborhood News is a production of Somerville Community Access Television, made by professional journalists, volunteers and staff. The half-hour news show has as its mission to provide a lively, informative newscast focusing on the events, issues and information impacting Somerville residents. You can watch SNN every Tuesday at 7pm on Ch.3 or online at
www.scatvsomerville.org/SNN
.
Continue reading »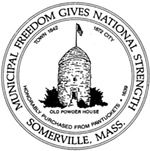 The City of Somerville will be performing network maintenance on Sunday, July 27, 2014 starting at 8 a.m. There may be intermittent issues all day Sunday.
Unavailable Services include the following:
City & School Websites
Police Substations
East Branch Library Phones

Life in the Ville by Jimmy Del Ponte
(The opinions and views expressed in the commentaries of The Somerville Times belong solely to the authors of those commentaries and do not reflect the views or opinions of The Somerville Times, its staff or publishers)
Originally published September 13, 2008.
I love Somerville. Why do I love Somerville? There are tons of reasons. One reason is that I know where most of the streets are. I also know a lot of short cuts, especially during rush hour. Here are a few more reasons:

Continue reading »
By Sanjeev Selvarajah
The average individual only enters a church for a funeral or a wedding. Hard rock Los Angeles band The North encompasses both—out in front, a funeral for family—or alternatively, a hymnal from a wedding of off-kilter famous couples like Helena Bonham Carter and Tim Burton. The origins of the band started in Massachusetts with the group playing local spots in Somerville and other areas. They're returning to Massachusetts on August 1 for an 11 p.m show at Church of Boston.

Continue reading »