By Jim Clark
At the latest regular meeting of the City of Somerville Board of Aldermen, an order was put forward requesting that the City Solicitor advise Ward 6 Alderman Lance Davis on whether the city's noise ordinance can be enforced against waste companies that empty dumpsters overnight and in the early morning.
Continue reading »
By Hannes Remmert
On Saturday, March 18, Groundwork Somerville, a local nonprofit, hosted the annual Maple Syrup Boil Down Festival. This festival serves every year as the main event of Groundwork's Maple Syrup Project, an educational program covering Somerville's urban maple syrup production.
Continue reading »
Coming up on Monday, March 27, 5:30 to 7:30 p.m., a fundraiser for Ward 7 Alderman Katjana Ballantyne will be held at Sabur Restaurant, 212 Holland Street in Teele Square. Katjana has been a good alderman representing the residents of Ward 7 and the city. She is also very concerned and dedicated.
Continue reading »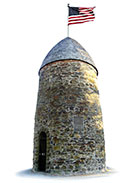 So, we may still be keeping our snow shovels handy for a while, considering the unpredictable weather over the past several weeks, but it's still nice to know that springtime has officially arrived. We anxiously await the final thaw and balmier days ahead.
One of the finer benefits of New England living is standing witness to the massive explosion of nature's rebirth and renewal, seemingly amplified here. Grass, trees, wildlife and flowers seems to go forth and multiply at an astounding rate, as if on cue to the call for "Action!"
Continue reading »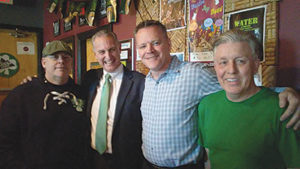 By Donald Norton
This past Friday afternoon and into the evening a lot of city officials dropped in to have a pint of Guinness and to celebrate St. Patrick's Day at Sally O'Brien's in Union Square, a great pub where a lot of locals and many newcomers to the city are flocking to. The friendliest of pub owners, Liam, and his crew behind the bar are legendary as the nicest in the city. Everyone who showed up had a good time. Later in the evening a bagpiper was even present. There was lots of fun and entertainment for celebrating the holiday.
Continue reading »

A book of poems by Simrin Tamhane
Somerville writer Michael Todd Steffen reviews a poetry collection from Endicott College student Simrin Tamhane, as part of Somerville's Ibbetson Street Press/Endicott College Young Poet Series, as founded by yours truly and professor Daniel Sklar. It is currently directed by Emily Pineau and all books are designed by Steve Glines.
Continue reading »
Arrests:


*
Matthew Powers, March 13, 4:15 p.m., arrested at Alewife Brook Pkwy. on charges of receiving stolen property under $250, fugitive from justice, and receiving a stolen credit card.
Derek Correia, of 60 Albion St., March 13, 4:40 p.m., arrested at home on warrant charges of negligent operation of a motor vehicle, felony daytime breaking and entering, larceny from a building, malicious wanton defacement of property, possession of a class A drug, marked lanes violation, distribution of a class E drug, operation of a motor vehicle with a suspended license, witness intimidation, and operation of a motor vehicle under the influence of drugs.
Continue reading »