Arrests:
Kesner Lubin, November 29, 9:20 p.m., arrested at North St. on charges of drug possession to distribute, conspiracy to violate drug law, distribution of a class D drug, and inducing a minor to distribute drugs.
Fernando Martins, of 35 Longworth Ave., Brockton, December 1, 5:02 p.m., arrested at Broadway on charges of drug possession to distribute, and conspiracy to violate drug law.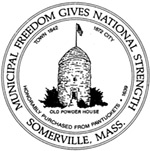 Applicants Sought for Vacant Somerville Redevelopment Authority Position
The Somerville Redevelopment Authority (SRA), which is tasked with implementation of the city's urban renewal plans, is seeking applicants to fill a current vacancy on the five-member board.

Continue reading »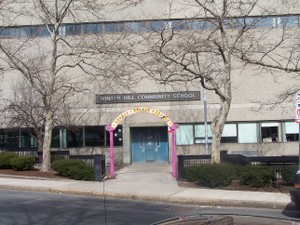 Mayor Joseph A. Curtatone, Ward 4 Alderman Tony Lafuente, and the Office of Strategic Planning and Community Development (OSPCD) invite all interested community members to the second in a series of community meetings to discuss planned renovations to the schoolyard at the Winter Hill Community Innovation School (WHCIS). The meeting will be held on Wednesday, December 7, from 6 to 7:30 p.m., in the WHCIS cafeteria. The first phase of the project will include the addition of a playing field, and the meeting will focus on discussions for phase 1 plans and timelines. For more information, please contact Luisa Oliveira at
LOliveira@somervillema.gov
.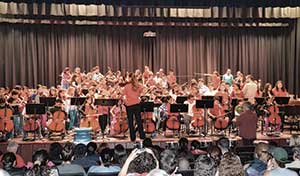 All City Middle School Winter Concert: Thursday Dec 8, 7:00 p.m., SHS Auditorium, 81 Highland Ave.
The El Sistema Somerville "Community in Harmony" concert: Wednesday, December 14, 7:00 p.m. in the East Somerville Community School auditorium, 50 Cross Street.

Continue reading »

Due to the mid-term resignation of Ward 6 School Committee member Paul Bockelman, who has accepted the position of Town Manager of Amherst, MA, the Board of Aldermen has approved a special election schedule to fill the Ward 6 School Committee seat. The preliminary election will be held on Thursday, October 6, 2016, followed by the general election on Tuesday, December 6, 2016.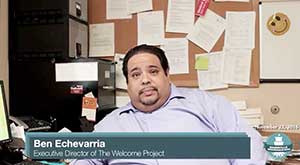 On this episode of Somerville Neighborhood News, Somerville holds a public hearing requesting a Community Benefits Agreement for the redevelopment of Union Square, we check in with local non-profit The Welcome Project, and we take a look at various responses to the Presidential election.
— Photos by Claudia Ferro
Hopes are high for the students and staff at Somerville's own Next Wave and Full Circle Alternative schools as they put together the 21st Annual Tree Lot Fundraiser in Foss Park.
The tree lot has provided a wonderful service for the students, the community, and the schools for over two decades.

Continue reading »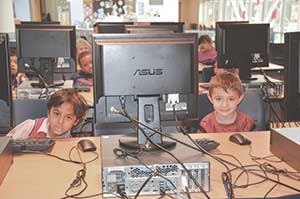 What do Star Wars, Minecraft, Moana, MatLab, Kodable and Vidcode have in common? They're all part of an expanded list of more than 200 tutorials and lesson plans that Somerville Public Schools (SPS) students will be able to explore during the 2016 week-long Hour of Code event next week. On Monday morning, December 5, Somerville students, teachers and more than 100 volunteers will join millions around the world for a global movement that spans more than 180 countries. The 2016 Somerville Hour of Code event will offer every student in the district the opportunity to log at least one hour of computer coding during the school day, joining tens of millions of students world-wide on this annual coding adventure.

Continue reading »
By Jim Clark
Police were summoned to the Kmart store on Middlesex Ave. last Saturday on reports of a couple leaving the store with a shopping cart full of merchandise without paying for it.
While the report was being phoned in, officers were told by store security personnel that they had witnessed a male and a female push a bag of stolen merchandise out of the store in the shopping cart.

Continue reading »

By Mayor Joseph A. Curtatone
(The opinions and views expressed in the commentaries and letters to the Editor of The Somerville Times belong solely to the authors and do not reflect the views or opinions of The Somerville Times, its staff or publishers)
It's that time of year again! Tis the season for gathering with your friends and family, for enjoying whatever holiday(s) your family celebrates, and for giving. With that in mind, I'm pulling one of my "oldie but goodie" op-eds from my archives to remind us all of the importance of shopping local, and supporting local non-profit organizations this holiday season.

Continue reading »