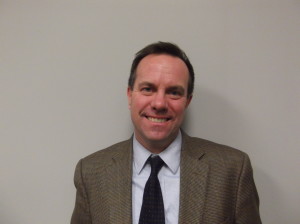 The City of Somerville welcomed its new Housing Director, Michael Feloney. Feloney brings broad public and private sector experience to the position including serving as the Executive Director of Southwest Boston Community Development Corporation (SWBCDC), a community-based nonprofit engaged in community and housing development in Boston's Hyde Park and Roslindale neighborhoods. Feloney will play a key role in implementing Mayor Joseph A. Curtatone's recently announced Sustainable Neighborhoods Initiative and in helping to achieve the City's SomerVision goal of adding 9,000 new units to Somerville's housing stock by 2030.
Continue reading »
By Jim Clark
Police were called to the McDonalds restaurant at Twin City Plaza last  Friday in response to complaints that an unwanted person was refusing to leave the establishment.

Continue reading »
By Laura Stiffler
If you've ever been to Magpie, Formaggio or Dave's Fresh Pasta, then you've seen the rectangular white boxes with the delicate cursive 'Spindler Confections' label. Salted caramels, peanut brittle and caramel nut clusters; images causing this reporter to salivate like, well … a kid in a candy shop. All those and more, hand- made and packaged right here in Somerville.

Continue reading »
By Jim Clark
Police were called to the Kmart store on Middlesex Ave. last Sunday afternoon on reports of an alleged shoplifter being detained there.

Continue reading »
— Photos by Claudia Ferro
The East Somerville Community School Winter Concert took place on Friday, Dec. 12 in the ESCS Auditorium.

Continue reading »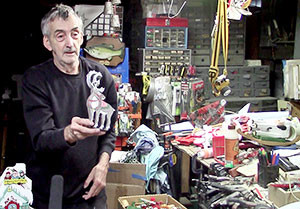 Go behind the scenes to meet some people who decorate their homes for the Illuminations Tour, learn about Somerville's bid for the Audi Urban Future Award, get the latest on the law that would limit overcrowding of Tufts student apartments, learn what kind of changes might be in store for the Brickbottom neighborhood and walk with the hundreds of students and neighbors in the December 5th march from Davis to Central Square that blocked traffic and said "Black Lives Matter!"
Continue reading »

Life in the Ville by Jimmy Del Ponte
(The opinions and views expressed in the commentaries of The Somerville Times belong solely to the authors of those commentaries and do not reflect the views or opinions of The Somerville Times, its staff or publishers)
Reprinted, revised and borrowed from articles of Christmas past.
For years I wrote Christmas parodies with my counterpart Tom Doyle formerly of WROR. My songs have graced the airwaves of Kiss 108, Eagle 93.7, and Oldies 103. It was a great run! You can see some of my silliness on A Very Seriously Somerville Christmas on city cable channels 13 and 22, and by following this link: youtube.com/somervillecitytv.
The 5 Kilometer Marathon Sports "Somerville Jingle Bell Run" was held on Sunday, December 14.


Continue reading »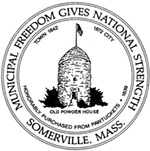 For 1- to 4-family homes, new program aims to increase energy efficiency; Programs to be offered for owners and renters starting in early 2015.
Furthering its goal to reduce residential energy consumption by 20 percent by the year 2020, and in line with its goal of net zero carbon emissions by 2050, the City of Somerville announced today that it is seeking an Energy Management Partner (EMP) for a new, residential weatherization program for both renters and property owners in the city. A firm or team of firms is sought to implement a program of energy efficiency improvements to one- to four-family residences, working with the existing MassSave Program, to begin in spring 2015 according to a Request for Qualifications issued on Dec. 17, 2014.

Continue reading »

Let's face it we all need food to survive. That being said, why not enjoy your food?
Over the past 20-25 years eating habits have continued to evolve. Eating pre-packaged frozen meals, grabbing fast food or following the popular "fad" diet of the time has become our way of life.

Continue reading »