Middlesex District Attorney Marian Ryan and Somerville Police Chief David Fallon announced that Dwayne Williams, 31, of Malden, has been arrested and charged with armed assault with intent to murder and assault and battery with a dangerous weapon causing serious bodily injury in connection with the non-fatal stabbing of a 28-year-old Somerville man.
Continue reading »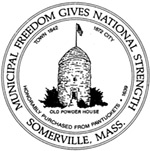 Personal Property Inspections (equipment used in the conduct of business) will begin on Monday, January 23 and continue for approximately three months.  The Assessing Office Personal Property consultant will be visiting new businesses as well as approximately 1/3 of existing businesses to inventory equipment used in the conduct of business.  Representatives of Real Estate Research Consultants (RRC) will be in the field with identification and the Assessors' ask for and appreciate your cooperation.  If you have any questions, please do not hesitate to contact Assessing at 617 625-6600 x3100.
By Lisa Waxman
A: Elder self-neglect is not an easy topic to discuss, but there are times when it's necessary – especially if there's concern about the safety of a loved one.
Elder self-neglect is defined as the failure or refusal of an independent older adult to provide one or more of the necessities essential to their physical and mental wellbeing.
Continue reading »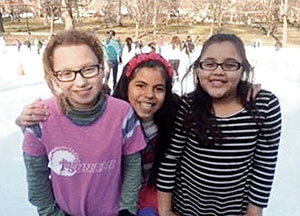 A crisp and sunny day presented the perfect backdrop for a trip to Boston's Frog Pond recently. Members of the Somerville Schools middle grades afterschool program took a lesson in safe travel using Boston's public transportation system, then navigated to the Boston Common, the oldest public park in the United States, for an afternoon of ice skating, Boston history, and socializing.
Continue reading »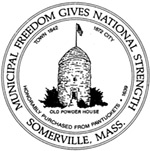 Action Plan to serve as comprehensive strategy for addressing climate change in Somerville
The City of Somerville is seeking proposals from qualified consultants to work closely with the Office of Sustainability and Environment to develop the city's Climate Change Action Plan, which will serve as the comprehensive strategy for addressing climate change in Somerville.
Continue reading »

By Joseph A. Curtatone
(The opinions and views expressed in the commentaries and letters to the Editor of The Somerville Times belong solely to the authors and do not reflect the views or opinions of The Somerville Times, its staff or publishers)
Taking a closer look at this month's notable city data – and interesting numbers.
2: That's the number of people allegedly behind 53% of Somerville package thefts in December. This December Somerville Police got reports of package thefts from 17 residences (down from 28 in December 2015), and arrested two people allegedly responsible from thefts from nine homes. Package thefts happen year round, and around 25% happen in December. If a package is stolen from your building, make sure you report it to the police.
Continue reading »
By Jessica Kenney
Many times throughout our daily lives, we are encountered with ads for donations to research various diseases, medications, or fundraisers for cures. But there are some sicknesses that are barely recognized. Gastroparesis is one of those illnesses.
Gastroparesis is defined as "a condition in which the spontaneous movement of the muscles- motility- in your stomach does not function normally." This means that the stomach is prevented from emptying properly. It can cause nausea and vomiting, and cause problems with nutrition and blood sugar levels. Five million people live with this disease, and although there are some treatments for it, there is no cure.
Continue reading »
By Jim Clark
While on patrol last Friday, a Somerville Police officer took note of a vehicle parked on Pearl St. with an individual who was known to to the officer, Manuel Sheehan.
Another man, also known to the officer, entered the vehicle and the two of them drove off westbound on Pearl St.
Continue reading »
By Joe Ruvido
The Board of Aldermen Legislative Matters Committee will discuss the next iteration of cyclist and pedestrian safety for the city's non-automobile users: truck side-guards.
A proposed ordinance sponsored by Ward Six Alderman Lance Davis and Ward 5 Alderman Mark Niedergang would require the city to procure vehicles with the side-guards and crossover mirrors designed to prevent collisions.
Continue reading »