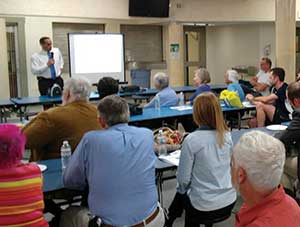 Mayor Joseph A. Curtatone and the Somerville Board of Aldermen invite residents to the Spring 2017 ResiStat Community Meetings, a twice-yearly effort to share the latest City news, data, and neighborhood updates directly with residents and gather their feedback. ResiStat isn't just a great way to get an overview of what's happening in your neighborhood and around the city. A social half hour before the meeting and time after the meeting provide an easy opportunity to talk one-on-one to the Mayor, your Aldermen, and City staff and police—and to connect with your neighbors. (We serve pizza and kid-friendly, healthy snacks to make it more fun to come and chat.)
Continue reading »

About once a year or so, I send my 'junk' precious metals off to be refined. It's spring here now and it's time to clean up. For the past few weeks, I've been looking hard at trophy bowls with odd engravings to people long dead, miss-matched flatware, broken jewelry and other bits that I've collected over the year. This year, I have about 30 lbs. of sterling and 2 lbs. of karat gold to refine.
Continue reading »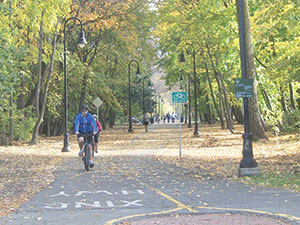 Community Path to be repaved between Davis Sq. and Cedar St. Path will be closed to all pedestrian and bicycle traffic for two days during repaving.
 On Tuesday, May 2, and Wednesday, May 3, 2017, a portion of the Somerville Community Path (Davis Square to Cedar St.) will be closed as city contractors repave this section of the path. During this work, this portion of the path will be closed for all users, and both pedestrians and cyclists are advised to use the detour route, Morrison Ave., which provides access to Highland Rd., Willow Ave., and Grove St., during construction. This portion of the Community Path is expected to close again, temporarily, within the next several weeks as lane markings will be painted at a later date once pavement has settled.
Continue reading »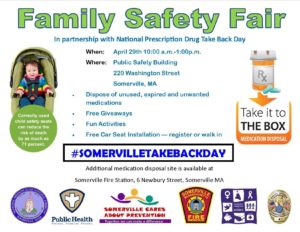 Mayor Joseph A. Curtatone, the Somerville Health and Human Services, Police and Fire Departments announced that, in collaboration with the efforts of the U.S. Drug Enforcement Administration (DEA) and the "National Prescription Drug Take-Back" program, Somerville will celebrate "National Prescription Drug Take Back Day" on Saturday, April 29 from 10a-1p. The focus of the National event is to raise awareness to prevent prescription drug abuse, pollution and theft.
Continue reading »
By JT Thompson
Sam: shaved head and full beard, the young white owner of backbar, a hipster cocktail bar located behind an anonymous looking metal door in a little alley just off the main plaza of Union Square.
When I walk into backbar one sunny afternoon at 4:30, Sam is sitting at the bar, wearing brown jeans, red sneakers and a mauve, long-sleeved t-shirt. I was looking for a bartender to approach, and he was wearing an apron, with leather straps across his back, serious looking things, like what a whiskey barrel craftsman or gunslinger would wear.
Continue reading »
~Photos by Claudia Ferro 
Somerville residents celebrated Earth Day with the City of Somerville, Groundwork Somerville, and Comcast Cares at the annual Spring Cleanup and Community Barbecue. Residents were invited to join ward captains and city officials in each of the city's seven wards to plant flowers, weed open spaces, and clean our open spaces.
Continue reading »
By Jim Clark
Police officers were dispatched to the Dunkin' Donuts restaurant on Elm St. last week on reports of a larceny.
Upon arrival, the officers spoke with the alleged victim who reportedly told them that he had set down two phones, an Apple iPhone 7 Plus and a Google Pixel, on a table and stepped away for a few minutes. During the time that the victim was away from the table and his phones, two females and a male, later identified as the suspects, approached the table where the phones were, sat down at the adjacent table, and looked at both phones a few times.
Continue reading »
Call for community benefits agreement to protect Union Square Community

*
By Union United
(The opinions and views expressed in the commentaries and letters to the Editor of The Somerville Times belong solely to the authors and do not reflect the views or opinions of The Somerville Times, its staff or publishers)
Residents, workers and small business owners joined with State Reps. Denise Provost and Mike Connolly and Union United on Thursday, April 20, to call for Union Square developer US2 to affirm their commitment to negotiate a binding agreement with the community to address displacement concerns, including affordable housing, local jobs, workers' rights, small businesses, open space and other priorities.
Continue reading »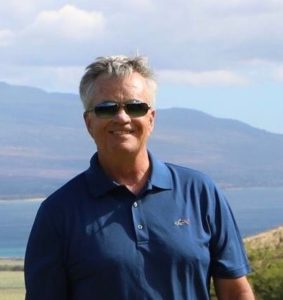 "Jack once hit a hole in one."  That was a quick memory of one of his accountant friends when he heard about the death of John Edward Rourke on April 24, 2017, known to his friends and business acquaintances as "Jack."  He died at his home in Somerville where he had lived for 38 years.
Continue reading »