By Andrew Firestone
TEDxSomerville, a branch of the famous TED talks, served up local intellectual, cultural and community oriented know-how with a flair for the spirit of idealism. 26 amazing speakers shared what can only be deemed a true concentration of Somerville's elusive cultural matter, dazzling the audience and putting Somerville as a community on the cultural map.
The talks ranged from cultural heritage, to healthy architecture and city planning, to governmental purpose and emerging markets in a globalized world. For those interested in viewing the whole talks, visit tedxsomerville.org.
Look there for some snippets of our own hometown Aristotles, and keep checking on www.thesomervillenews.com for full coverage on this historic event that took place at the Armory on March 4. Here are only a few speakers from a world-class series.
Local architect Nicole Fichera said that the greatness of the work was in how it was able to evolve ideas to the point where it changes consciousness. "It's a zeitgeist thing. The more times that you hear, it, the more it becomes real and becomes part of people's mindsets. It's emergence which is also a zeitgeisty idea."
"I thought it was a great opportunity to bring people together from across all walks of life," said Calli Cenizal "It's something great for Somerville to use and empower their community."
When asked if she was surprised at the sheer breadth of knowledge in her own community, she answered: "No, as I would expect nothing less from Somerville."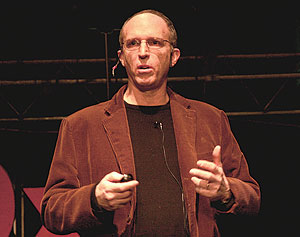 Dan Rothstein "Questions: Where Would we be Without Them?"
There are four rules in order to produce your own questions: ask as many questions as you can. Do not stop to answer, judge, or discuss the questions, write down every question exactly as it's stated and change any statements into questions. It's very interesting because it actually requires you to use the rules to change some of our habits of mind, our practices in being able to generate questions.
What we've learned, teachers using this method in the classroom across the country and around the world, is that when they teach their students how to ask their own questions, they feel that they are doing more by teaching and there is much deeper learning by the students.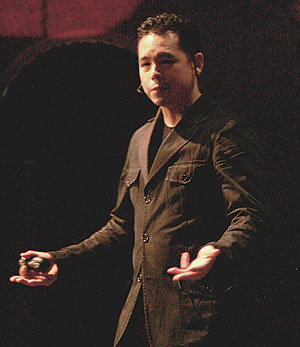 Ray Matsumiya, "The Need for Cultural Connections"
Now as a director of an organization that promotes mutual understanding in the United States, the Middle East and North Africa, I believe that there is a real need for people to connect from different cultures. What I mean by this is instead of 'Clash of Civilizations' mentality, where there is inherent divisions between people that spread people apart and create conflict, I think the opposite is true, in that there is something that binds us all together, gets us together, makes us work together, collaborate and produce amazing things that would have been impossible if we were alone.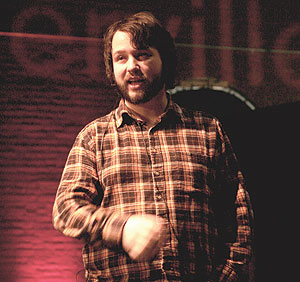 Schuyler Towne "Locks are Beautiful"
"…Flushed with realization she never should have married this guy, when he left the apartment to go to his work, she called two people: Christo, the artist that she would spend the rest of her life with, and the locksmith. When he came home that evening, finding his key defunct, he pounded on the door, demanding an explanation.  From the other side, [she] firmly and resolutely declared: your key does not fit my lock. I love that story. I think it's charming and romantic. But what makes it important, what makes it great is the metaphor of that lock… you have the husband, coming home to exert his control over the lock and [his wife]; locks are all about control. Then, you have her, rebelling and dissenting against that control: locks are powerful tools in the hands of dissidents. And at the most basic level, she's just separating her private world from the public world and locks do divide us from one another. But then you have Christo, the young artist, deserving all of this, the man who held to key to her lock a totem freely given by the woman who loved him. Locks bind us together.
Joe Grafton "The Communeconomy"
Local is not about putting up walls. Local is about creating relationships. There are many challenges in our world: strife, joblessness, economic uncertainty, protests everywhere. But in our own world, money is power…. 67 percent of our annual economy is consumer spending. We have the power. We have to write checks everyday. We can throw it away, or we can make an impact with our purchases. We have the power. Local brings together purchasing relationships. A community and an economy. A communeconomy. And while the basis of local economies is economic, local is really about love. Loving our neighbors, loving our local businesses, and loving our community.