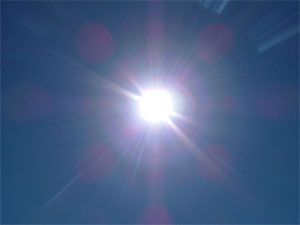 Due to the forecast of high heat and humidity indices on Wednesday, June 20and Thursday, June 21, Mayor Joseph A. Curtatone announced that the City will open two cooling centers effective immediately.
Centers are located at the Senior Centers at 167 Holland Street (TAB Building) and 9 New Washington Street (Ralph & Jenny Center) until 8:00 p.m. on Wednesday and Thursday, as well as Thursday from 8:30 a.m. – 2:30 p.m. at the Cross Street Center at the intersection of Cross Street and Broadway in East Somerville.  Water will be available at each Center.
Weather forecasts call for temperatures into the 90's through Friday, with high humidity and heat indices of over 100 degrees. Residents are advised to avoid exposure to the extreme heat, to drink plenty of water, and avoid unnecessary outdoor activity. Mayor Curtatone and the Somerville Council on Aging also urge residents to check on the welfare of family members and neighbors, particularly senior citizens, young children, or those who have physical limitations.  If you experience health-related or safety emergencies, please call 911 immediately.
Cooling Centers will be open from 8:30 a.m. – 8:00 p.m. Wednesday and Thursday, and may be extended into Friday if necessary. Residents requiring transportation should call 311 at any time.
Additionally, residents are advised to call 311, check the City's cable channel (15 & 22 on Comcast, 13 & 16 on RCN), the City Web site (http://www.somervillema.gov/) or Facebook (www.facebook.com/SomervilleCity) for updates and information.