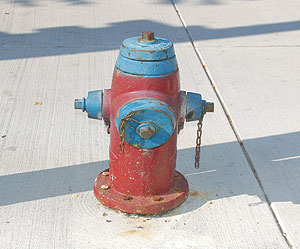 The Somerville Fire Department's Chief Engineer, Kevin Kelleher, issued the following statement: "The Somerville Fire Department would like to thank the residents and businesses of Somerville for their patience and cooperation during our annual fire hydrant testing conducted from August 6 through August 18. During those two weeks, Somerville firefighters tested over 1500 fire hydrants."
The Somerville Fire Department is required, per city ordinance, to test and inspect the city's fire hydrants to ensure that they will function properly when they are needed. Any deficiencies found are then reported to the DPW's Water Department for repair.
"Somerville Firefighters have been testing the city's fire hydrants on a regular basis since the early 1970s after a series of fires, one of them fatal, in which fire department operations were hampered by defective hydrants," said Chief Kelleher.