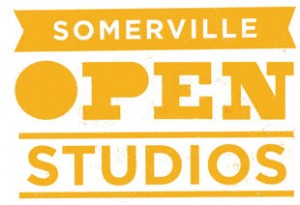 Artists, sign up now to participate and open your studio for the premier visual arts event of Somerville. Registration for SOS 2013 is now open and runs until January 31.
The event, on May 3, 4, and 5 is attended by many thousands of art lovers, admirers, patrons, and collectors, and is open and free to all. If you are a Somerville visual artist, you are eligible. All visual art media; beginning, emerging and established artists are encouraged to participate.
Registering online is easy and costs a small fee. Membership in this volunteer-run event brings many benefits. See the SOS website for details at www.somervilleopenstudios.org.
SOS showcases more than 400 artists in what may be the largest single-weekend open studios event in the nation. With multiple sites and happenings, it gets better each year.