*
Our poet this week is Charlene Jean-Lestin. She is a member of Teen Voices Emerging, a program that gives a voice to Boston teen girls. Prema Bangera, a proud director at this organization hooked me up with these talented poets. For more information go to: www.facebook.com/teenvoicesemerging
Arrests:

*
 Alexander Fedele, of 238 Broadway, November 23, 3:39 p.m., arrested at Somerville Ave. on a charge of shoplifting by asportation.
Ralph Ramsey, of 115A Verona St., Somersworth, NH, November 24, 6:06 p.m., arrested at Alewife Brook Pkwy. on charges of operation of a motor vehicle under the influence of liquor, open alcohol container, unlicensed operation of a motor vehicle, and receiving a stolen motor vehicle.

Continue reading »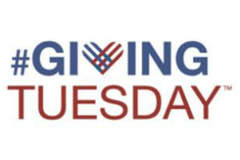 Today, Tuesday, November 29, 2016, is #GivingTuesday!
Ways you can give locally on Giving Tuesday
Donate clothing, funding, and inspire others by sharing your generous acts!
Post an #unselfie – a photo of yourself donating clothing (donation locations) or funding (online or by check) – on social media and tag @SecondChancesMA! We can't wait to see and share the ways you're supporting people in our community on Giving Tuesday.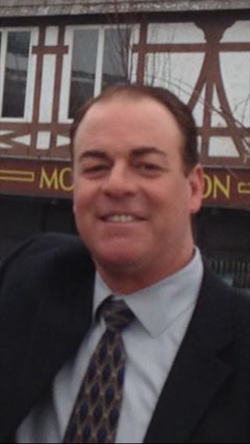 Mark J. Haley, Sr., a lifelong Somerville resident, died tragically and unexpectedly on Wednesday, November 23rd. He was 49. Proudly born and raised in Somerville, he was the son of the late Clovis and Dolores (Vartabedian) Haley. A graduate of Somerville High School, Mark was employed for many years in the construction trades and was a member of Local 1421. He was a demolition foreman, specializing in large scale demolition projects and traveled throughout New England and beyond, no doubt making friends along the way. Mark will be remembered as a hard working guy who definitely knew how to have a good time and will be missed by many.
Grant to Support the Nonprofit's Food Rescue Program in Somerville
Cambridge-based food rescue organization, Food For Free, has been awarded a $15,000 grant from Bank of America through its Basic Needs community support program. The grant will support Food For Free's food rescue program which will distribute two million pounds of fresh healthy food to more than 30,000 people in 11 Greater Boston cities, including Somerville, in 2017.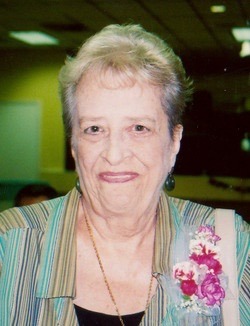 Mrs. Josephine M. (Alibrandi) DiPersio, a lifelong resident of Somerville, died on Saturday, November 26th, at the Lawrence Memorial Hospital after a brief illness, surrounded by her family. She was 82.
Born and raised in Somerville, she was the daughter of the late Joseph and Helena (DeAngelis) Alibrandi. Josephine worked for many years in Cambridge as a clerk at the Registry of Deeds. She was the beloved wife of the late Francis C. DiPersio.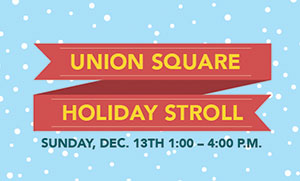 Don't wait till the next Fluff Festival to discover the treasures that quirky Union Square has to offer. On Saturday, December 10, Union Square Main Streets presents the Holiday Stroll, from 11:00 a.m. to the close of businesses. The Stroll will include live music and special offerings from the over 20 participating businesses. Artists will be offering great gifts to purchase for the holidays inside many of the Union Square establishments from 11:00 a.m. – 4:00 p.m. and Santa will be there!

Continue reading »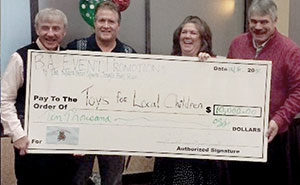 The Marathon Sports Bill Rodgers Jingle Bell Run on December 18 in Davis Square-Somerville is donating $10,000 for the sixth year in a row to the Somerville based Toys For Local Children program based in Somerville. They will also be accepting toys from registered runners and walkers to be donated to the program at all of the bib and tee pick-ups at Marathon Sports, Olde Magoun Saloon and Somerville Senior Center during race week and race weekend. Go to http://www.baevents.com/jinglebell/ for more information and to register for the event.

Continue reading »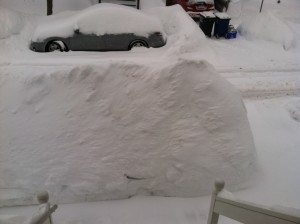 During snow emergencies this winter, residents must park on the EVEN side of the road only, unless otherwise posted.
 Parking will NOT be on the odd side as in the past. Parking will switch sides each year in November.
Say it ain't snow! As snow season approaches, the City of Somerville reminds all residents that, beginning this winter season (2016-2017), the side of the street where snow emergency parking is allowed will now alternate by winter season. Because this winter season begins in 2016 – a year ending in an even number – it is an EVEN-side parking year, unlike previous years, which were odd-side parking years.

Continue reading »
By Nathan Lamb
November is National Family Caregivers Month, and a regional non-profit program is marking the occasion by promoting caregiver well being.
The Adult Family Care (AFC) program provides support for more than 250 family caregivers in the greater Boston area, and will provide care packages for its caregivers during the month as a show of appreciation for all that they do, explained AFC Program Director Jeanne Leyden.

Continue reading »