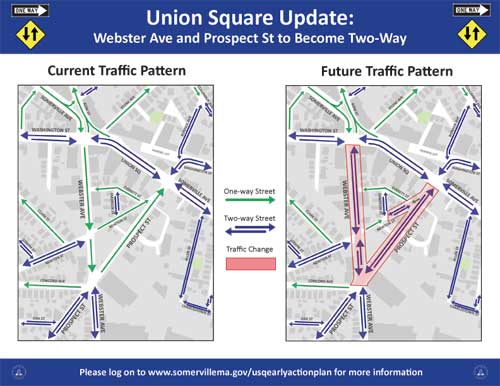 UPDATE: Beginning on Saturday, July 29 (weather permitting), both Prospect St. and Webster Ave. will be converted to accommodate two-way vehicle and bicycle traffic. Currently, Webster Ave. is one-way from Somerville Ave. to the intersection with Prospect St., while Prospect St. is one-way from Webster Ave./Concord St. into Union Square. The switchover is the culmination of a multi-year "Union Square Early Action" planning project, for which construction officially began in spring 2017.
Continue reading »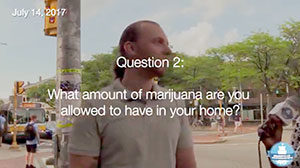 Check out some of the latest headlines with Somerville Neighborhood News, a local journalism production of Somerville Media Center:
SNN on the Street: Marijuana Quiz
Marijuana has been legal in Massachusetts since November. SNN went to Davis Square to see what people know about the ruling and how they feel about the future of pot in our community.
Continue reading »
The Mystic River Watershed Association is pleased to announce a regional photo contest, "Explore Your Mystic," for professional and amateur photographers. As part of the Association's 45th Anniversary, the contest is open to photographers of all ages and provides an opportunity to document the great beauty and challenges of the urban watershed – which includes 22 communities in the greater Boston area.
Continue reading »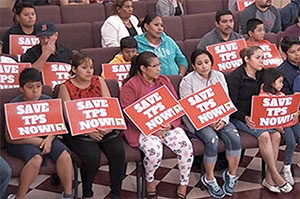 Centro Presente and the City of Somerville will host a legal clinic to support immigrants protected under Temporary Protected Status (TPS). Immigration lawyers will be on hand to provide free legal advice to participants regarding legal avenues to normalize their immigration status. TPS is a program of the U.S. government that grants temporary documentation to non-citizens from designated nations who are unable to return to their countries because of armed conflict, environmental disaster, or other extraordinary conditions. The status allows TPS holders to legally live and work in the U.S. and for some nationals has been continually renewed for nearly twenty years. The current administration, through the U.S. Department of Homeland Security (DHS), will soon be deciding whether to extend designations of TPS for all nationals that currently hold this designation.
Continue reading »
By JT Thompson
Jeetendra: owner of New Bombay, a tiny Nepalese market on the west side of Union Square. The market is nestled behind a chain link fence in the bottom floor of an old residential triple-decker, and looks like a throwback to a time when people would run businesses out of their homes. On Yelp, the growing clientele of white shoppers praise Jeetendra's friendliness about welcoming them into the culture he brought with him when he became an American.
Continue reading »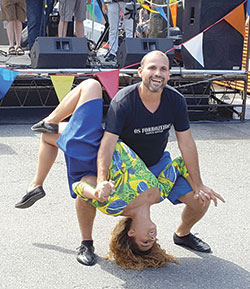 4th annual festival moves to evening hours for the first time. Food, music, arts, kids' activities and more bring two of Somerville's largest communities together.
Join the Somerville Arts Council and SomerVIVA, the City's immigrant outreach program, for the fourth annual "Haiti and Brazil Hit The 'Ville Festival,", an ArtsUnion festival. The festival will take place on Saturday, July 22, from 7-10pm in Union Square Plaza and include music, dance, food, family-friendly activities and more for the entire community. For the first time, this year the festival will be held in the evening rather than during afternoon hours, and will feature a Beer Garden with Haitian and Brazilian beverages for guests 21+.
Continue reading »
By Jordan Deschenes
Although city officials have stressed that the Community Benefits Ordinance (CBO) is not meant to be exclusive to one area, residents and business owners in Union Square have become aware of the implications that the legislation will have on their neighborhood's prosperity in the coming years. With official talks about the ordinance set to resume in early September, Union Square's major stakeholders are still wary of the best way to draft it.
Continue reading »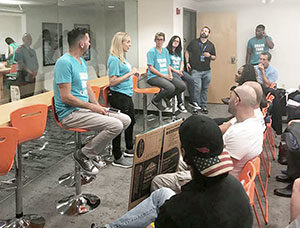 An open casting call was held at Canopy City in Somerville for the ABC TV show Shark Tank on Monday. Budding entrepreneurs were provided with the opportunity to pitch their business ideas, vying for a chance to get their proposal funded for further development. More information on Shark Tank can be found on their website at http://abc.go.com/shows/shark-tank/about-the-show.