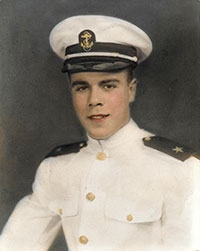 George Fernandes was born on April 19,1924 in Somerville,MA, the son of John and Gabriela Fernandes. George passed away in Dallas, TX on January 8, 2017. George was preceded in death by his mother Gabriela, father John, his wife Juanita, sister Theresa Doherty , brother John Jr. and granddaughter Misty Kelley. Surviving him are his son Gerald, daughter Cynthia Hanson, sister Lorraine Hughey, and granddaughters Aaran and Ashley.
Continue reading »


*
The new Poet Laureate of Somerville Gloria Mindock writes, "I will serve the Somerville community with regular office hours, hosting a poetry round table open to all writers, workshops and readings for the elderly, poetry with puppets for children, readings and an informative talk about El Salvador's civil war and the Salvadoran writing today in our community, and the giving away of free books throughout Somerville as part of Read America Read. I look forward to representing the city of Somerville for the next two years."
Continue reading »
Arrests:


*



 Maureen Doyle, of 630 Salem St., Malden, January 9, 8:17 p.m., arrested at Canal St. on a charge of shoplifting over $100 by asportation.
John Dubuque, of 60 Concord Ave., January 11, 12:38 p.m., arrested at McGrath Hwy. on charges of threat to commit a crime and assault with a dangerous weapon.
Continue reading »
The Tufts Neighborhood Service Fund (TNSF) committee recently awarded $5,405 in grants to 13 programs in Somerville. TNSF collects donations from university employees throughout the year and then awards grants to community-based, charitable organizations that serve Tufts' host communities (Medford; Somerville; Grafton; and Boston's Chinatown, Fenway, and Mission Hill neighborhoods) and actively engage Tufts volunteers in their work.
Continue reading »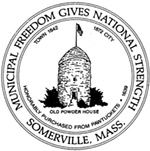 City offices will be closed Monday, January 16 for Martin Luther King Jr. Day. Trash and recycling collection will be on a one-day delay all week. Parking meters will not be in effect Monday and there will not be enforcement of resident parking permits.

Need a dash of hope? The Friends of the Community Growing Center want to share with the broader community what has been happening around redesign for this city green space.
Hours of site mapping, community design meetings, and on-site education/planning days have all led to a vision for a sustainable future design. This planning should help expand the mission and reach of the Somerville Community Growing Center.
Continue reading »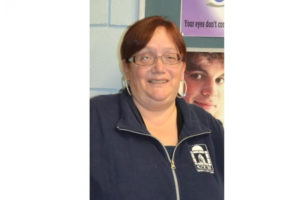 This fundraiser is being created to assist Charlene Harris and her family while she fights her battle against cancer. Charlene Harris served as Ward 4 School Committee person for many years.
There isn't anyone who has known Charlene through work, sports, charities, or as a student who hasn't been positively impacted by her generous and giving personality. In the time that she worked in Somerville she has gone above and beyond for students in the city. The positive impact on these young adults has been immeasurable and now her family could benefit from our helping hand.
Continue reading »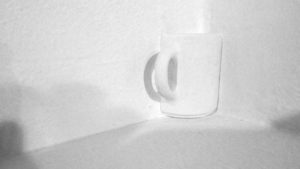 In Washington Street's new show, Ambient, visual art reflects the co-incidence experimental music residency hosted by Non-Event and held in the Washington Street gallery.
In conjunction with the weeklong event led by invited guest artist Michael Pisaro, the visual artists of Washington Street are interpreting the term "ambient." Represented media include painting, sculpture, photography, drawing, embroidery, and installation.
Continue reading »