Eagle Feathers #88 – Our Connecticut Cousins

By Bob (Monty) Doherty
The historic Bunker Hill Monument has four entrances or gates. These honor each colony that contributed troops in that famous battle. They were New Hampshire, Massachusetts, Rhode Island, and Connecticut. The most memorable quote from the battle was credited to Connecticut's General Israel Putnam who was in command at the battle on Bunker Hill. He bellowed out to his men, "Don't fire until you see the whites of their eyes."

Our guest columnist this week is Somerville resident William Falcetano. He chimes in on the new film "Black Mass" that concerns the notorious Whitey Bulger.

   Tianisha Torres is a student at Endicott College. She asks some very poignant questions about identity.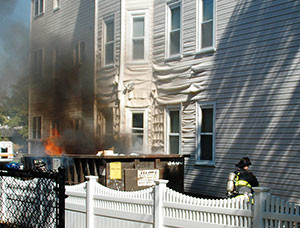 The Somerville Fire Department responded to a fire at 9 Greenville Street at 11:50 a.m. on Thursday, September 24. Firefighters arrived to find a fire involving the contents of a construction dumpster located in the driveway. Heat from the fire resulted in considerable damage to the exterior of the three family home.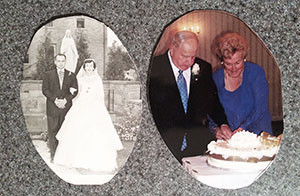 Happy 60th Wedding Anniversary to lifelong Somerville residents Margaret and James Burgholzer! Married on October 1st 1955 at Saint Polycarp's Church, Peg and Jim have shared a wonderful life and are the loving parents of Paula Dabenigno, James Burgholzer, and Ellen and her husband Mark de Lellis, and grandparents of DJ and Michelle Dabenigno and John de Lellis. Peg and Jim are also blessed with two adorable granddogs, Brady and Bailey. Jim was the owner of Frank and Ed's Service Station on Somerville Avenue and his bride was the bookkeeper for the business. Many of their customers became lifelong friends. After their retirement, they became members of the Winter Hill Yacht Club, where they spent many happy days. They have always been proud to call Somerville their home. Congratulations!

Take a cultural crawl with  through the East Somerville restaurant corridor and discover Somerville's best kept culinary secrets. With just one ticket, you'll get one bracelet that allows you to sample the authentic foods of some of East Somerville's best restaurants. Walk down Broadway and explore each stop on the crawl at your leisure; the authentic foods will take you straight to the sights and smells of Ethiopia, the tastes of El Salvador and the colors of Haiti.
GivingTuesday Somerville: GiveLocal 2015!

*
The Somerville nonprofit community has once again embarked upon a journey of collaborative fundraising – GivingTuesday Somerville: GiveLocal.  This holiday season, 14 nonprofit organizations are joining forces to collaborate on a second-annual joint fundraising effort as part of the international GivingTuesday program.  GivingTuesday is an annual global day of giving that helps to raise funds and awareness for important causes everywhere. In our community, this effort  is comprised of a series of events , where each  partner organization is highlighted for a week throughout the fall.
Arrests:

*
Brian Daley, of 17 Coleman St., Malden, September 22, 12:59 p.m., arrested at Walker St. on charges of attempt to commit a crime and malicious wanton defacement of property.
Faith Morgan, of 100 Mountain View Dr., Stoneham, September 22, 2:19 p.m., arrested at Fellsway on charges of disorderly conduct and disrupting court proceedings.

Continue reading »

Food, music, arts, kids' activities and more bring two of Somerville's largest communities together.
Somerville's Haitian and Brazilian communities are coming together for "Haiti and Brazil Hit The 'Ville," a cultural festival on Sunday, Oct. 4, featuring music, dance, food, family-friendly activities and more for the entire community.

Continue reading »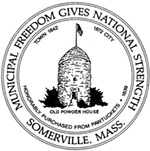 The City of Somerville's LGBTQ Community Liaison and the City of Cambridge GLBT Commission are partnering for a special screening of the independent film "The Year We Thought About Love." Released this year, the documentary has screened at film festivals around the world, and now comes to Cambridge for a free screening and Q&A with cast and the filmmaker.
Continue reading »