Eagle Feathers #102 – Patriots' Day

By Bob (Monty) Doherty
This past week, historic-minded citizens celebrated Patriots Day at Foss Park. It was a beautiful day, and a larger than normal crowd attended. They came to observe the reenactment of Paul Revere's historic ride. Period children's games were played and samples of food from the era went fast. The high school band's music filled the air with patriotic tunes and colonial-dressed volunteers complemented the true meaning of what this holiday is about … Patriotism.

Continue reading »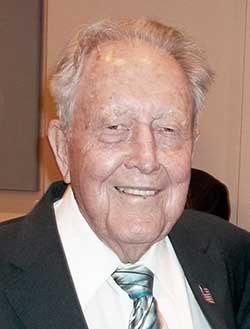 By Ross Blouin
LeRoy H. Keihn, age 97 of Grove City, Ohio formerly of Medford and Somerville, Ma. died on April 23, 2016. He was retired as a Warrant Officer from the United States Navy, with more than 20 years service to his country and he was a survivor of the attack on Pearl Harbor on December 7, 1941. Roy was serving on the battle ship USS Tennessee at the time. After his retirement from the Navy, Roy joined the Winter Hill Bank as a Teller and he worked his way through the ranks to become the President and Chief Executive Officer of the Winter Hill Bank in 1972 and served in that capacity until his retirement in 1992.

Continue reading »


*
Somerville resident Ifeanyi Menkiti currently owns the famed Grolier Poetry Book Shop in Harvard Square. Here is a memoir essay by poet Richard Dey about this venue for poetry-lovers, poets, and poetry books.
The sign "No Law books, No Text Books" was taped to the door, the long couch to the left of the door and beneath the big window stretched invitingly, and above the shelves of books, out of reach and not easy to see, hung the framed black-and-white photographs of poets you found in anthologies of twentieth century poetry. Proprietor Gordon Cairnie, by then an old man, was in the shop, standing around. I first went up the two or three high, unlevel steps and into the shop in the fall of 1970 and continued to buy books there for some 35 years. It was the shop everyone at The Harvard Advocate went to, and I was on the Advocate board, eventually as poetry editor.

Continue reading »


*
Jim Foritano, a Somerville Bagel Bard, sent us a poem.

By State Senator Pat Jehlen
(The opinions and views expressed in the commentaries and letters to the Editor of The Somerville Times belong solely to the authors and do not reflect the views or opinions of The Somerville Times, its staff or publishers)
In 1993, the Supreme Judicial Court ruled that Massachusetts has a constitutional obligation to offer all children an adequate education, regardless of the wealth of their communities. That same week, the legislature passed the Education Reform Act, which included a "foundation budget" formula to equitably fund adequate education for all.

Continue reading »
Arrests:

*
 Harry Prunier, April 18, 10:22 a.m., arrested at Broadway on warrant charges of assault and battery on a family or household member and attempted arson of a dwelling.
Christopher Tardo, of 62 Bradley St., April 19, 1:18 p.m., arrested at home on warrant charges of destruction of property under $250 and assault and battery with a dangerous weapon.

Continue reading »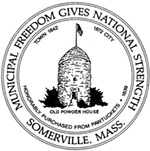 Are you a Somerville tenant whose household is eligible for federal or state housing programs? If so, you're invited to have your official say regarding City affordable housing programs that benefit persons with low-to-moderate incomes. The Somerville Affordable Housing Trust Fund, which creates and preserves affordable housing by administering grants and loans, has a vacancy for a tenant . You're eligible to serve as that trustee if your gross household income is below $51,150 for one person, $58,450 for two people, or $65,750 for three people. Applications are due Monday, June 6.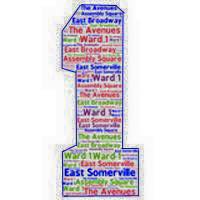 The Ward 1 ResiStat meeting is tonight 6:30-8 p.m. at the East Somerville Community School. Stop by at 6 to enjoy pizza and time to chat with neighbors and city and elected officials.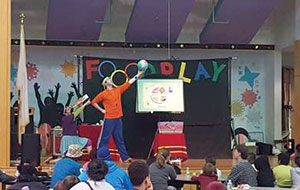 Earlier this month at the Healey School, after school students and their families enjoyed an entertaining performance by FOODPLAY Productions, a national award winning evidence-based program that travels to schools throughout the country.

Continue reading »
Community BBQ to be held at Blessing of the Bay Boat House following cleanup at noon with partners Groundwork Somerville, Comcast Cares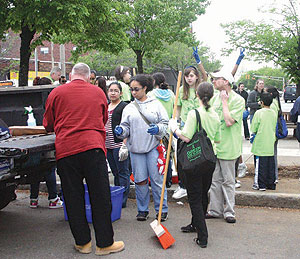 Join the City of Somerville, Groundwork Somerville, and Comcast Cares for the annual Spring Cleanup and Community Barbecue on Saturday, April 30, from 10:00 a.m. to 12:00 p.m. For the first time, this year all participants are invited to meet at the Blessing of the Bay Boat House on Shore Drive, at 9 a.m. for breakfast with local elected officials and coffee before setting out to your ward (transportation will be provided from the Boat House to your ward for the Cleanup). Join us following the Cleanup, from noon to 2:00 p.m., for a free community BBQ at the Boat House. A rain date has been set for Sunday, May 1.

Continue reading »