By Gabriela Martinez
Last Thursday, The Welcome Project celebrated its 25 years of supporting immigrant communities in Somerville at Arts at the Armory. The event featured 13 immigrant-run Somerville restaurants, all of which were endorsed by Shape Up Somerville for including healthy dishes in their menus. The guests were able to sample the delicious tastes of these restaurants while listening to live music from Son Del Sol.

Continue reading »

Many of the books published by the Ibbetson Street Press and other small presses in Somerville are housed at the University at Buffalo Libraries Special Collections. This is probably the premiere small press collection in the nation. I decided to interview Mike Basinski, the curator of the said collection, for
The Somerville Times
.
Continue reading »

Every summer I hop a ferry to Spectacle Island in Boston Harbor to walk, write, and look out to the sea. So with summer fast approaching I decided to use poet Denise Sklar's meditation on the said isle in the LYRICAL.
Arrests

:


*

Shawn Falvey, of 32 Grant, April 14, 6:37 p.m., arrested at 775 McGrath Hwy. on a charge of felony daytime breaking and entering of a vehicle or boat and on warrant charges of felony daytime breaking and entering of a vehicle or boat, forgery of a document, larceny from a person over 65, receiving stolen property over $250, laecwny under $250, and utter false instrument.

Continue reading »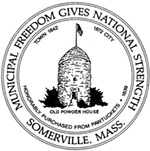 In yet another sign of spring, Yard Waste Pickup resumes Tuesday April  21st and continues through December on designated weeks. Get the full schedule and all the info you need on how to properly dispose of yard waste in barrels or paper bags here. Your annual

Environmental Service Guide

, which should be arriving in the mail this week, also includes a yard waste calendar designed to go right on your fridge. By recycling your yard waste into mulch, you help the city reduce solid waste costs. So thanks for participating in this program.
Please note, due to the Patriot's Day Holiday on Monday, all trash, recycling and yard waste pickup will be on a one-day delay for the full week. Please put out your refuse one day after your normal pickup day.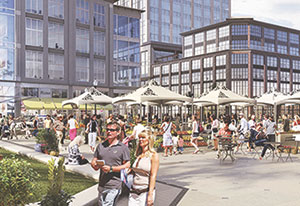 Federal Realty to host a Somerville resident first look at over 100 job openings available at The Row. Somerville only hiring event scheduled for Saturday, April 25. General public welcomed Sunday, April 26.
As Federal Realty Investment Trust nears its one year anniversary of Assembly Row with nearly 1,300 jobs already created, retailers are looking for more than 100 new employees in various retail and restaurant positions.

Continue reading »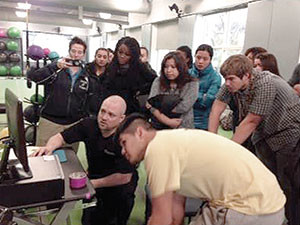 The Sports Medicine class at Somerville High School recently visited the Micheli Center for Sports Injury Prevention. Students took a close look at cutting-edge tools and treatments used with baseball injuries.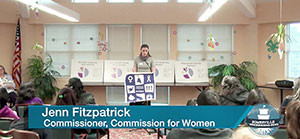 Here is one featured Somerville Neighborhood News segment from the latest newscast:
Shocking findings from women's commission
By Yuxiao Yuan
The Somerville Commission for Women released shocking findings about violence and on the status of the city's women at its Women's History reception on March 31.

Continue reading »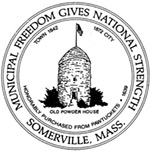 Nomination papers available beginning May 11 for this fall's election
Somerville residents interested in running for Mayor, the Board of Aldermen or School Committee may take out nomination papers starting on Monday, May 11, for this fall's municipal election, Somerville Election Commission Chairman Nicholas Salerno announced today along with the 2015 Somerville election schedule.

Continue reading »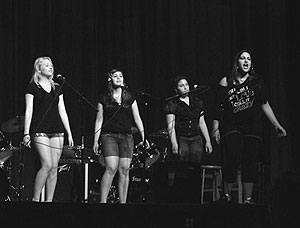 Somerville Rocks! is a semiannual community-wide youth talent show for Somerville youth ages 12 and older. Whether you're in a band, a solo singer, a comedian, or you have any other talent you want to showcase to your peers, this program is for you! Auditions will be held on Friday, May 1st from 2:45-4:30 p.m. in the Somerville High School band room (1st floor). The show will be held on Friday, May 22nd in the Somerville High School Auditorium. Admission is free. For more info contact jdelponte@somervillema.gov or phone 617-625-6600 ext. 2616 for more info.