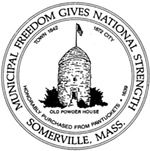 Because of some cancellations the Elections Department is looking for a few more polling place workers for Tuesday, September 19. You must be a registered Massachusetts voter and workers are paid $150 for the day. For more information on applying, please call Maria Pierotti at 617-625-6600 ext. 4204.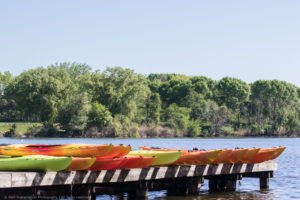 Through funding from Somerville's Community Preservation Act, the Mystic River Watershed Association (MyRWA) in partnership with the Department of Conservation (DCR) and Groundwork Somerville will create a comprehensive, community-driven redesign for Blessing of the Bay Park on the Mystic River. To kick-off the project, please plan on attending the Mystic River Park and Paddle Event on Saturday, September 23rd at 10:00 a.m. Participants will learn about and give ideas for the Blessing of the Bay Park redesign and can rent a canoe or kayak for one hour for free, courtesy of Paddle Boston who operates out of the Blessing of the Bay Boathouse. For more information and to register (required) go to www.MysticRiver.org.
Continue reading »
~Photos by Bobbie Toner
The 8th Annual Somerville Dog Festival was held at Trum Field on Sunday. The fundraiser to benefit the Somerville Pet Food Bank featured a variety of exciting dog sports, demonstrations, and multiple "try it" rings in which the public can try sports and games with their dogs to provide fun opportunities for dogs and their people, and also help promote responsible dog ownership in our city. The goal was to provide opportunities for families to enjoy healthy activities in the city with their dog and raise funds to support animals in need.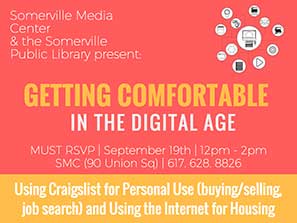 The Somerville Public Library and Somerville Media Center are still seeking people to enroll in their collaborative training program for improving people's digital & technology skills called, Getting Comfortable in the Digital Age. The next Digital Literacy training is Tuesday,​ September 19 from 12:00 – 2:00 p.m.​ at SMC, 90 Union Square).
Continue reading »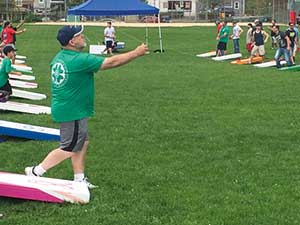 The 6th Annual Ryan Harrington Foundation Corn Toss Tournament takes place on Saturday, September 16, 10:00 a.m. – 5:00 p.m. at Trum Field. Registration will begin at 10:00 a.m. and the games will start at 11:30 a.m. The registration fee is $50 per team, 2 players per team. There are men's and a women's divisions. Cash prizes go to the winners of each division.
Continue reading »
Join the City of Somerville on Sunday, September 17, for "Strike Up the Bands," the September installment of the City's SomerStreets festival. From 2:00 to 6:00 p.m., between School St. and Lowell St. on Highland Ave., enjoy live entertainment, games and activities, food, beer gardens, crafts, and much more.
Continue reading »
Join the Somerville Historic Preservation Commission and ArtsUnion on Sunday, September 17, for a free walking tour of historic Union Square. The tour will step off from the Central Branch of the Somerville Public Library, 79 Highland Ave., at 2 p.m., and conclude at 5 p.m. at Nu Cafe for complimentary refreshments. The tour will be led by Ed Gordon, New England Chapter President of the Victorian Society in America. For more information and to RSVP, contact Brandon Wilson at BWilson@somervillema.gov, or 617-625-6600, x. 2532.
Continue reading »
By Jim Clark
Police officers were dispatched to the Assembly Row area in the early hours of last Saturday on reports of a group of males tagging property. Due to being on another call at the time, I responded shortly after.
Upon arrival, a police officer who was already on the scene informed the responding officers that two males involved in the tagging had taken off down the path by the river.
Continue reading »

By Joseph A. Curtatone
(The opinions and views expressed in the commentaries and letters to the Editor of The Somerville Times belong solely to the authors and do not reflect the views or opinions of The Somerville Times, its staff or publishers)
Students across Somerville are settling into a new school year. Just a few weeks ago they (nervously, excitedly, or even begrudgingly, I'm sure) returned to the classroom. They may or may not know they returned to a district that has been steadily racking up achievements and accolades in recent years. To name a few, on the 2016 MCAS, Somerville was the state-leading urban district for growth, the Brown School earned the prestigious Commendation School Award for outstanding growth, and Somerville High School remained the only Level 1 urban high school, a distinction they've held for the past four years. We should all be proud that our schools are on an upward trend. But we shouldn't be complacent. These successes didn't happen overnight.
Continue reading »