*
A new poetry collection is out by Somerville's Gloria Mindock. It is reviewed here by the noted critic Dennis Daly: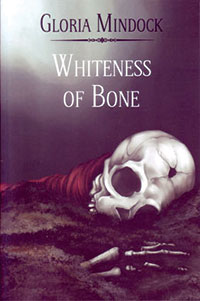 Whiteness of Bone
By Gloria Mindock
Glass Lyre Press
Glenview, Illinois
www.GlassLyrePress.com
ISBN: 978-1-941783-19-1
81 Pages
Review by Dennis Daly

Continue reading »


*
Michael Todd Steffen is the director of the Hastings Room Reading Series in Cambridge, Mass..  His latest book of poetry is Partner, Orchard and Day Moon that was published by Cervena Barva Press. His poems and articles have been published in many literary reviews in the United States and abroad. He has spent ten years living and teaching in France and England, an experience that has enriched his creativity. He was awarded the Somerville News Writers' Festival Poetry prize.
Arrests:

*
Onyx Thorton, of 10 River Rd., September 12, 3:17 p.m., arrested at home on warrant charges of destruction of property over $250 and larceny over $250.
Timothy Hattis, September 14, 5:04 p.m., arrested at Fellsway West on charges of possession of a class A drug and conspiracy to violate drug law.

Continue reading »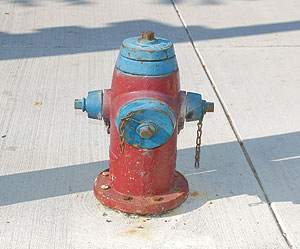 The City of Somerville's Water Department is conducting a Flushing Program throughout the water distribution system. The City will be flushing hydrants and operating gate valves to maintain the distribution system. This work will take place in your neighborhood between the hours of 11:00 p.m. on Monday, September 19 through 7:00 a.m. on Tuesday, September 20.

Continue reading »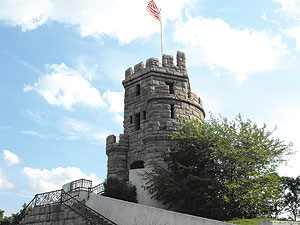 Due to predicted thunderstorms, today's Prospect Hill Tower Ribbon Cutting event is postponed and will now be held tomorrow on Tuesday, Sept. 20, at 5:30 p.m.
Join Somerville Mayor Joseph A. Curtatone, Ward 3 Alderman Robert J. McWatters, the Community Preservation Committee and Community Preservation Act (CPA) project implementers on Monday, September 19, at 6 p.m. for a celebration to mark the reopening of Prospect Hill Tower. The Prospect Hill Tower rehabilitation is the first project to be completed with Somerville CPA funds. Attendees will gather at 6 p.m. at the Prospect Hill Tower for a short speaking program followed by the opportunity to climb Prospect Hill Tower and hear the lesser known history of Prospect Hill. Attendees will also have the opportunity to learn about other ongoing Community Preservation Act projects from project implementers who will share information about their projects at tables around the Tower. Light refreshments will be served.

The fall ResiStat schedule is here. ResiStat meetings are your chance to get updates on major projects in the city, find out what's going on in your neighborhood, meet and chat with your neighbors and elected officials, and enjoy pizza and refreshments.

Continue reading »

Join the Somerville Historic Preservation Commission and ArtsUnion on Sunday, September 25, for a free walking tour of historic Union Square. "Tracking Progress: How Somerville Yards – Rail, Stock, and Brick – Have Shaped Union Square," will step off from the SCATV building at 90 Union Square at 2 p.m., and conclude at 4:30 p.m. at Juliet for complimentary refreshments. The tour will be led by Ed Gordon, New England Chapter President of the Victorian Society in America. For more information and to RSVP, contact Brandon Wilson at BWilson@somervillema.gov, or 617-625-6600, x. 2532.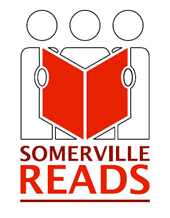 Somerville residents are encouraged to read "The Witches," the selected 2016 book, and discuss the novel at a series of events this fall.
The 2016 "Somerville Reads" campaign kicks off this September with the book The Witches, by Stacy Schiff. Somerville Reads is a program that promotes literacy and community engagement by encouraging all Somerville residents to read and discuss the same book.

Continue reading »

Somerville residents will be able to partake in early voting ahead of this year's November 8 general election. The first-ever early voting period will run from October 24 through November 4. All early voting sessions will take place in the Aldermanic Chambers on the 2nd floor of Somerville City Hall, located at 93 Highland Ave. The hours for early voting are: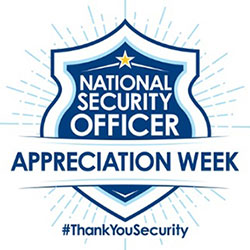 By Steve Jones
Security officers are hard-working, highly trained men and women who deter crime, lead evacuations, provide information, work closely with local law enforcement, and are vigilant in their efforts to keep us safe. Security professionals help maintain safe and secure workplaces, schools, shopping malls and communities, and are our country's first responders.

Continue reading »