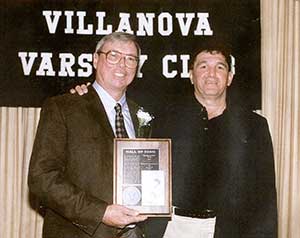 Sam Greenwood was recently inducted into the Villanova University Baseball Hall of Fame. He is shown here with his best friend John Bairro, who grew up in the Somerville Housing Projects with him. Sam played with the Cincinnati Reds Minor League before his eyesight took away his ability to play. Sam lives in Tampa, FL, with his daughter Kelly and grandchildren. As good of an athlete Sam was, he is an even better person.


*
This week our guest columnist is noted Somerville literary critic Dennis Daly:
Against Sunset: Poems
by Stanley Plumly
W.W. Norton & Company
www.wwnorton.com
500 Fifth Avenue
New York, NY 10110
ISBN: 978-0-393-25394-8
84 pages – $25.95 Cloth

Continue reading »


*
This poem by Wendell Smith haunts me: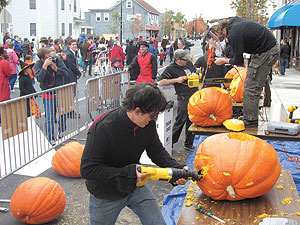 The celebration along Somerville Ave. will feature a costume parade & contest for residents of all ages, 100-pound pumpkins carved by artists using power tools, an Oktoberfest beer garden area, Milk Row Cemetery tours, live music on three stages, skateboarding extravaganza, interactive activities and more.
This event is free and open to residents of all ages. Sunday, October 23, 2016, 02:00 p.m., Somerville Ave. (Union Sq. to Spring St.)

Continue reading »
Arrests:

*
 Derek Bouchard, of 7 Edgar Ave., October 10, 12:36 p.m., arrested at Broadway on charges of unarmed burglary, nighttime breaking and entering of a vehicle or boat, attempt to commit a crime, receiving stolen property under $250, destruction of property over $250, and burning a motor vehicle.
James Bovill, of 1440 Turnpike St., Stoughton, October 11, 7:12 p.m., arrested at Mystic Ave. on a warrant charge of shoplifting by asportation.

Continue reading »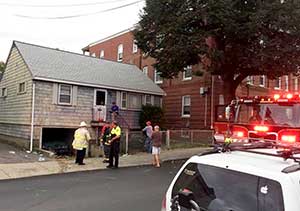 By Jim Clark
A car reportedly crashed into a house at 74 Summer St. on Monday.
Details will be updated as they are made available.

Continue reading »
By Rebecca Danvers
On April 17, 2017 Amanda Crowe of Somerville, MA will run the 121st Boston Marathon® in support of Boston Children's Hospital.  As a member of Boston Children's Miles for Miracles Team, runners have an extra incentive to cross the finish line: helping children and families who receive world-class care at Boston Children's.

Continue reading »

Mayor Joseph A. Curtatone and the Board of Aldermen invite residents to the Fall 2016 ResiStat Community Meetings, a twice-yearly effort to share the latest City news, data, and neighborhood updates directly with residents and gather their feedback. ResiStat is more than a great way to get an overview of what's happening specifically in your neighborhood as well as citywide. The social time before and after the meetings also offer an easy opportunity to talk one-on-one to the Mayor, your Aldermen, and city staff and police—and to connect with your neighbors (we serve pizza and kid-friendly, healthy snacks to make it more fun to come and chat).

Continue reading »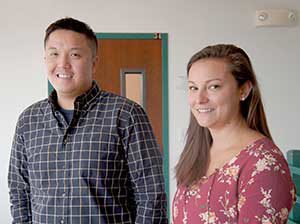 By Colleen Morrissey
A new grant-funded program is exploring the value of giving Home Care case managers more flexibility to assist clients with complex medical and social needs.
Somerville-Cambridge Elder Services (SCES) is participating in the Community Living Coaches pilot project, which is evaluating benefits of assigning fewer clients for case managers who handle chronic conditions, multiple hospitalizations, difficulty managing medications, and daily assistance. The program was launched in August, and Home Care Director Rachel Berry is already optimistic about the potential benefits.

Continue reading »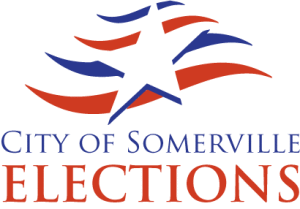 The deadline to register to vote, update your address, or change your party affiliation for the Nov. 8 election is fast approaching. To be eligible to vote this Nov., you need to be registered by Oct. 19. On the Elections Department's website  you can find out how to register online or look under "department forms" for a printable mail in registration card.