Somerville's snow emergency will be lifted tomorrow, Wednesday, Jan. 28 at noon. Residents who parked in a municipal or school lot will have until 2 p.m. to move their vehicles. Parking meters will be back in effect when the emergency ends, as will enforcement of 48-hour parking. Resident permit parking enforcement will resume at noon on Thursday, so make sure your permit is visible on your car. Find out more about the end of the snow emergency and all the City's snow policies at http://www.somervillema.gov/snow.
By Jim Clark
The anticipated snowstorm that has been christened "Juno" hit the northeast hard, as was expected, and residents and city work crews have been spending most of Tuesday digging out and trying to keep up with the snowfall.

Continue reading »
Arrests

:
Tevon Ngomba, of 25 Canal La., January 19, 8:31 p.m., arrested at 20 Memorial Rd. on a warrant charge of armed robbery.
Brandon Levins, of 65 Ashland St., Medford, January 20, 2:42 a.m., arrested at 190 Broadway on a charge of indecent exposure.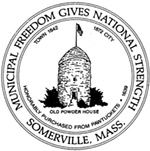 City offices closed Tuesday. Schools closed Tuesday & Wednesday. 311 Constituent Service Center will remain open 24/7 for non-emergency calls.
As the northeast prepares for a "potentially historic" blizzard beginning on Monday evening, the City of Somerville reminds residents to take important precautions in advance, protecting your family and your home in the event that we experience power outages or other significant impacts that may last for several days.

Continue reading »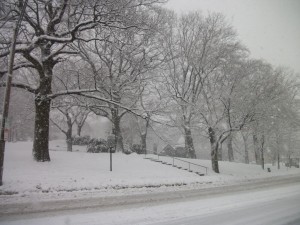 In accordance with the 
City's Snow Emergency Procedures,
 Mayor Joseph A. Curtatone has declared a snow emergency for the City of Somerville to go into effect at 1 p.m. on Mon., Jan. 26.  During snow emergencies, parking is allowed on the odd-numbered side of the street only (unless otherwise posted).  Cars not moved by 5 p.m. Mon. evening will be subject to ticketing and towing.  Residents unable to find a parking space on the odd-numbered side of the street may park in any 
municipal or school parking lot
 for the duration of the emergency; however, please note that because school is in session on Monday, 
school lots will not be available for public parking until 3 p.m. on Monday
.  Full snow emergency and snow removal policies may be found on the City's website at 
www.somervillema.gov/snow
.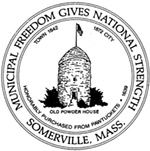 Mayor Joseph A. Curtatone, Ward 1 Alderman Matt McLaughlin, and the Office of Strategic Planning and Community Development (OSPCD) invite all interested community members to a meeting to discuss upcoming renovations to the Otis Street Playground, scheduled to begin in July 2015. The meeting will be held at the East Somerville Community School, 50 Cross St., on Tues., Feb. 3 from 6:30 to 8 p.m. All are welcome to attend and share the ideas which will shape the design of the new playground. For more information, please contact Arn Franzen at 617-625-6600 ext. 2545, or AFranzen@somervillema.gov.

Life in the Ville by Jimmy Del Ponte
(The opinions and views expressed in the commentaries of The Somerville Times belong solely to the authors of those commentaries and do not reflect the views or opinions of The Somerville Times, its staff or publishers)
Originally published on October 6, 2010.
A big fat Hammond B-3 organ. Railings surrounding a wooden oval floor, and hundreds of kids on roller skates! The roller-skating rink was called The Bal-A-Roue, and if you grew up in Medford, Somerville or surrounding areas, you remember it.

Continue reading »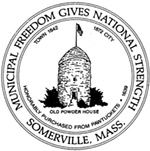 Release from the City of Somerville
Tomorrow's forecast is calling for snow across much of Massachusetts, with Somerville potentially on the line between a small and large amount of snow. We'll keep watching the weather and, if a snow emergency needs to be called, will put out alerts. Make sure you're signed up to get city CTY calls, emails, and/or text messages here: http://www.somervillema.gov/alerts. In the meantime, we're preparing by having Department of Public Works employees come in tomorrow morning so that we can have 28 plows out on 28 routes.

Continue reading »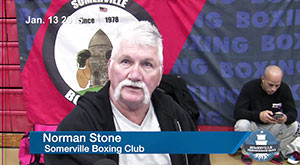 Kids and adults were boxing, playing soccer, rowing, hitting softballs, doing martial arts, calisthenics, and learning about skating, women's football, parkour, music, art and a myriad of other activities at the city's recent Recreation Fair.
Continue reading »
By Jim Clark
Police were called to Kmart on Middlesex Ave. last Saturday on reports that a shoplifter was being detained by the store's loss prevention personnel.

Continue reading »