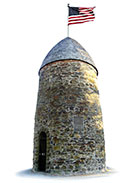 What is it with certain properties in our fair city? Why do some of them seem to be so problematic in terms of finding their proper niche in our warp and woof?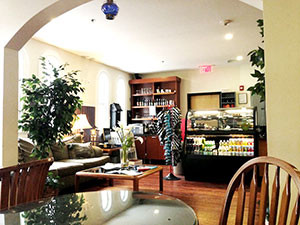 By Haley Houseman
Making a monthly home at the Arts at the Armory Cafe space, The Loop is a monthly performance by a collective of local singers, songwriters, and musician. Hosted the fourth Thursday of every month, the upcoming show will be on Feb. 26, hosted by musician Prateek Poddar. The show is free, open to all ages and runs from 7:00 to 10:30 p.m. There will be coffee, wine and beer available at the cafe.

Continue reading »
Due to the amount of snow on the roof and a parapet wall on the building that can be pushed by snow, the city is taking precautions by blocking off the sidewalk and part of Medford Street next to the Homan's building. Vehicular traffic is not affected and remains open in both directions.
Arrests

:


*

Josue Medrano, of 35 Carey St., Revere, February 18, 12:44 a.m., arrested at 133 Cross St. on warrant charges of number plate violation, assault and battery with a dangerous weapon, failure to yield at an intersection, unlicensed operation of a motor vehicle, and improper operation of a motor vehicle.

Continue reading »

Introduction from X.J. Kennedy's website:
X. J. Kennedy was born in Dover, N. J., on August 21, 1929, shortly before the crash of the stock market. Irked by the hardship of having the name of Joseph Kennedy, he stuck the X on and has been stuck with it ever since.

Bruce Foley is a Somerville Poet now residing in Las Vegas. This Somerville High School graduate has never forgotten his roots. He writes The Somerville Times:
Union Square Station Associates (US2), the City's master developer partner for Union Square's revitalization, will present its proposed program for Union Square's redevelopment at the next Somerville By Design meeting on Wednesday, February 25.
Continue reading »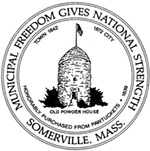 Last updated Tues. Feb 24, 3:00 p.m.
Please note that a citywide parking ban remains in effect meaning that all cars must park on the odd-numbered side of the street unless otherwise posted. HOWEVER parking is now permitted on both sides of the following streets ONLY (unless otherwise posted).

Continue reading »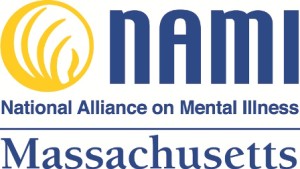 By Tom Bannister
Officers from the Somerville Police Department are attending a new mental health training course as now required by the Commonwealth's Executive Office of Public Safety and Security. The curriculum for this training was developed by the Massachusetts National Alliance on Mental Illness (NAMI Mass), the Department of Mental Health (DMH) and the Municipal Police Training Committee (MPTC). All municipal police officers in the state will receive updated mental health training by the end of 2015.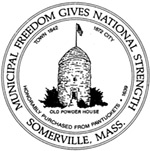 The public is invited to ward-by-ward meetings scheduled by the ward aldermen and city planning staff on the proposed zoning code overhaul submitted to the Board of Aldermen. Each meeting will start at 6:30 p.m. The schedule for the meetings is as follows: