By Joseph A. Curtatone
(The opinions and views expressed in the commentaries of The Somerville Times belong solely to the authors of those commentaries and do not reflect the views or opinions of The Somerville Times, its staff or publishers)
The saying goes, "first they ignore you, then they laugh at you, then they fight you, then you win." According to that timeline, it appears that we're in the third stage of the movement to divest from fossil fuel companies. Opponents argue that fossil fuel divestment is a poor financial strategy, or make straw man arguments about the unfeasibility of immediately ending fossil fuel use or investments. Simple research shows that these arguments are unfounded, and I stand by my call for the Somerville Retirement Board to divest from fossil fuel companies.

Continue reading »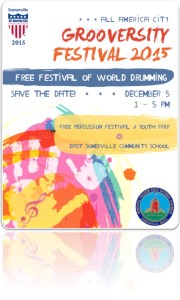 Youth Activity Fair, live entertainment, workshops with renowned percussion ensembles will take over ESCS on Dec. 5 for residents of all ages, FREE
Join the All-America City of Somerville, MA for an afternoon of live music, games and crafts for young residents, interactive workshops, networking and more at the City's All-America City Grooversity Festival on Saturday, Dec. 5 at 1 p.m., at the East Somerville Community School.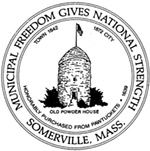 From Saturday, Nov. 21 at 1 a.m. through Sunday, Nov 22 at approximately midnight, Keolis construction personnel will be working at the Park St. railroad crossing to remove and replace existing track structures, requiring the closure of Park St. between Somerville Ave. and Beacon St. (open to abutters only) throughout the weekend. During the work, detours will be posted as follows:
Continue reading »
By Jim Clark
The Cambridge Police Department has announced that it has identified the driver of a truck involved in a hit-and-run incident that seriously injured a Somerville resident, Dr. Geren Stone in late September of this year.

Continue reading »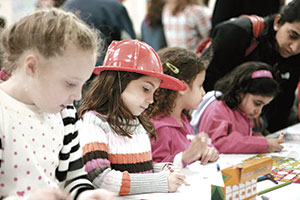 By Louise Carpenter
Somerville families are invited to celebrate Family Literacy Month on Saturday, November 21 at the 2015 Somerville Early Childhood Fair – Family Literacy Celebration.
Somerville early education and care schools, programs, providers and other local community agencies will participate in this annual event from 10 a.m. to noon at the Arthur D. Healey School.

Continue reading »
By Jim Clark
A resolution put forward by Ward 1 Alderman Matthew McLaughlin was discussed and approved by the Board of Aldermen at their most recent regular meeting proposing that the city consider implementing the Racism Assessment Tools offered by Race Forward that were implemented in Seattle to gauge municipal bias.

Continue reading »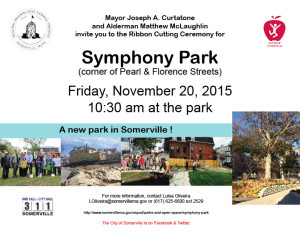 Join Mayor Joseph Curtatone and Ward 1 Alderman Matthew McLaughlin on Friday, Nov. 20 at 10:30 a.m. for the Ribbon Cutting Ceremony at Symphony Park. Located at the corner of Pearl and Florence Streets, Somerville's newest park is inspired by the legacy of the Hadley family who created music on this site and beyond. It features:
Continue reading »
~By Donald Norton
The Little Sisters of the Poor on Highland Ave. held their annual Christmas Bazaar on Saturday, November 14. Beautiful Christmas items were on sale and their wonderful raffle prizes were a highlight of the occasion. The bazaar has become a cherished Christmas season tradition in the city and is highly anticipated by the many who attend each year.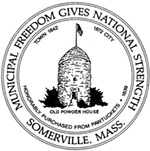 The Somerville Historic Preservation Commission (SHPC) announced today that it has extended the deadline for nominations for the 2016 Preservation Awards until Monday, Dec. 7. The SHPC will honor Somerville residents who performed significant restoration or maintenance efforts on designated historic buildings, or on non-designated buildings erected before 1965.