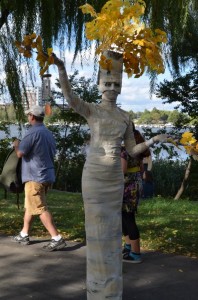 In its 7th year, Riverfest is the culmination of a summer of activity at Assembly Row. It celebrates all that is great about the property with live music, art, food, children's activities and a fireworks show. Riverfest also marks the final installment of ASSEMBLED: The Handmade Arts Market at Assembly Row. In addition to the dozens of handmade artists, Riverfest will also feature plenty of free children's activities, live music all day long, and fireworks over the Mystic River at 8 p.m.
Continue reading »
A New Kind of Salon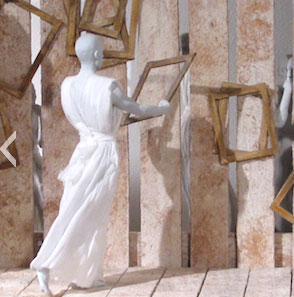 "Those who don't believe in magic will never find it." —Roald Dahl
Why is magic making a resurgence in our collective conscience? The quest to perceive, conjure, capture and bottle it is age old. It's been the provenance of artists and imposters, saints and witches, scientists and charlatans, and all of those looking to enchant, transform, and transcend the realm of reality.

Continue reading »
(The opinions and views expressed in the commentaries of The Somerville Times belong solely to the authors of those commentaries and do not reflect the views or opinions of The Somerville Times, its staff or publishers)
Re: Roche Brothers plans a market for Davis Square, seen in another newspaper
Dear Editor:
This article is very good, and glad to know that there'll be another market in Davis Square. As a senior, at the beginning of each month, I bunny hop to all of the available markets in Somerville. Those are: Market Basket for dry & frozen products, Stop & Shop, also McKinnon's and Star Market. I search for all the sales. All of them are great. But it'd be great to have an even wider choice. Some, but not all. Of these stores carry high prices.

Continue reading »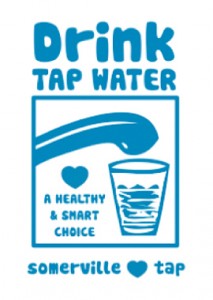 Where does your tap water come from? Is tap water better than bottled water?
Join SCATV at The Uniun, 11 Sanborn Court, on Sept. 18 from 7-9 p.m. to learn about the health and economic benefits of drinking local tap water. Somerville Community Access Television is proud to partner with Shape Up Somerville, Mass. Water Resources Authority and the Cambridge Health Alliance on this awareness campaign.

Continue reading »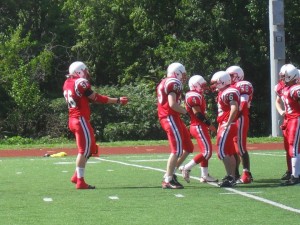 The 2014 SHS Football team is very young. 6 returning starters on defense OLB/TE Jr. Captain and GBL All-star Justin Berry, FS JR. Captain and GBL All-star Carls Alphonse, SS Sr. Matt Collins , DT Jr. Carlo Gertin, Jr. OLB/Long-Snapper Dante Gulla, Jr. DE James McCarter.
Continue reading »

By William C. Shelton
(The opinions and views expressed in the commentaries of The Somerville Times belong solely to the authors of those commentaries and do not reflect the views or opinions of The Somerville Times, its staff or publishers)
Audi sponsors a biennial Urban Future Award competition among teams that propose and pursue new ideas about urban mobility. By "mobility," they mean all the ways that we move around a city.
This year's finalists are conducting projects in Berlin, Seoul, Mexico City, and Union Square. Longtime Union Square resident Philip Parsons leads the home team, and he invites you to participate in a kickoff event, this Saturday at the Armory.

Continue reading »
By Gabriela C. Martinez
Somerville Overcoming Addiction (SOA), a grassroots community dedicated to raising awareness about substance abuse, held its First Annual Vigil this past Monday night at Somerville High School. The vigil is one the events to initiate this year's Recovery Month in Somerville, which is held annually every September.
By Jim Clark
The city's restaurants and other food-related establishments have recently been updated regarding the ban on expanded polystyrene – popularly referred to as Styrofoam – that has gone into effect. The city has sent out specific information about alternative methods of packaging to-go foods and drinks, as well as outlining the penalties that would be incurred by violating the new regulations.

Continue reading »
The primary election is over and by the time the results come in we have already gone to press, so look for the results on www.thesomervilletimes.com or on our Facebook page (www.facebook.com/thesomervilletimes) as well. Now let's hope the ones with the stupid commercials lost so we don't have to hear them any more. We can now settle back and hear new stupid commercials for the final elections. Are all these politicians as dumb as they sound in their commercials?
Continue reading »
On a recent late afternoon at Somerville Avenue's Market Basket, the CEO of Market Basket, Arthur T. Demoulas, was walking through the crowded store shaking hands and thanking customers and employees alike for their support. He stopped as well to say "Hi" to our own Donald Norton, who just happened to be in the store. Demoulas appears to be a very genuine and humble man, sincerely making sure he got to as many people as he could before the loudspeaker in the store announced he was present. A huge round of applause was given by those in the store, with smiles and various people running up to him to get a selfie, just like Mr. Norton.  He stopped and thanked everyone before moving on. His words to Norton were basically the same as to everyone: He couldn't do it without the support.