What's on Somerville Neighborhood News

*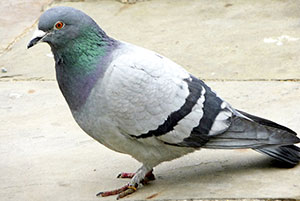 By Yuxiao Yuan, SNN reporter
Alarmed at the amount of pigeons in Union and other squares, and the health issues associated with the food they don't eat… and the food they do eat… members of the city's Board of Alderman's Public Health and Public Safety Committee recently asked city officials to undertake a public information campaign with an important message: "Don't Feed the Birds!"
By Jim Clark
A Somerville Police officer assigned to the Traffic Bureau last Friday was passed on Washington St. by a motorcycle that had no registration plate displayed. The officer made a U-turn and followed the motorcycle, activating the cruiser's blue lights and siren.
The motorcycle reportedly slowed to a near halt near Joy St., but failed to fully stop. According to reports the operator of the motorcycle, later identified as Daniel Carmenatty, 24, of Everett, looked back at the officer then accelerated away, towards Charlestown.

Eagle Feathers #63 –

 The Scheme
By Bob (Monty) Doherty
If it sounds "too good to be true," then it probably is. So, abide by that well-worn advice and steer clear. This sounds pretty simple, but how many people accept it? Not nearly enough.
A large stucco-covered house on Powder House Boulevard stands across from Dilboy Field. Its square features and color gives it the likeness of a giant golden nugget, which seems appropriate, because at one time a multi-millionaire rented there. The time was 1919-1920 when a million dollars was worth ten times today's value.
By Courtney O'Keefe
Friends and family of Ryan Harrington held their 3rd Annual Corn Toss Tournament to raise money for Somerville Organizations, netting $20,000 in revenue that was immediately donated to local recipients including the Somerville Youth Hockey, the YMCA,Somerville Youth Football and Cheer, Somerville Little League, and Somerville Pop Warner. In total, the Ryan Harrington Foundation has raised $40,000 in three years.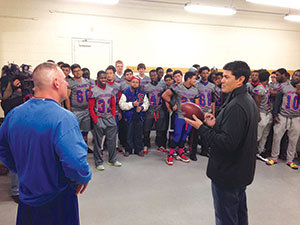 The Somerville High School football team was treated to a visit last week by former New England Patriots great Tedy Bruschi, who dropped by to shake hands and offer some pre-game encouragement as part of a Papa Gino's Pizza promotion.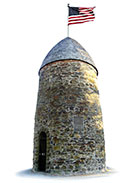 Whatever one's feelings may be regarding the relative merits of the city's @SomerStreets events, one thing is clear: a good number of people end having a really great time for themselves.
For many, the best is saved for last. That, of course, is embodied in the Monster Mashed-Up event that brings out the kid in everyone who gets involved.

Continue reading »
The Family of Mary C. Carafotes would like to sincerely thank the City of Somerville Police Officers who assisted directing traffic during the day of the funeral Saturday, October 4, 2014. This was a very busy day in the city that happened to be the same day of the road race. The huge funeral procession of over 50 cars, including 4 limousines were lead with the help of Officers Louis Remigio and Robert Hickey from their motorcycles and Sergeant John Gobiel, Officers Mike Kiely and Sean Sylvester in their cruisers. Lastly, we would like to mention Officer Maryanne Manfra for organizing the assembly. The family, relatives and friends appreciated the police escort maneuvering the busy streets. Once again Somerville leads the way.
— Family of Mary C. Carafotes 

A Celebration of the Marriage of Poetry and Song
Saturday, October 18 7:30 pm
@ Arts at The Armory
191 Highland Ave. Somerville, MA
Doors open 7 p.m.
Come celebrate in the Release of the song "Oh Don't, She Said" A collaboration by Songstress Jennifer Matthews and Poet Doug Holder. Enjoy live musical sets by Sam Franklin & his band, Jennifer Matthews with Jack Holland on electric guitar, and special guest Jennifer Greer. Also, a poetry reading by Doug Holder and live, interactive drawing/painting with Syed Zaman.

Our feature this week is poet Paige Shippie. She writes: "I am currently enrolled in the Honors Society and by May 2016, I will graduate from Endicott College with a Bachelor of Arts in English, Creative Writing concentration, and Studio Art Minor. As an artist, my interests span subject matter and I employ various uses of media. As a singer and performance artist, I enjoy being a member of ECHO, or (Endicott College Harmonic Overtones), as well as having a presence in Endicott's Jazz Band (as a vocalist). As a writer, I compose lyrics for Jazz Band and submit poetry for publication in Endicott's Literary Review Magazine. Since the summer of 2013 I've been working on a sci-fi novel called, The Doppelganger Effect. As a studio artist, I sculpt with copper wire and clay, paint in acrylic, illustrate in pencil, pen, and charcoal and am open to working with just about anything I can get my hands on."
Union United will hosting a community walking tour of Union Square from 3-5 p.m. on October 19. The purpose of the tour is to educate the community about the past, present, and future of organizing and community-building in Union Square. This is particularly timely as Union United is pushing for a community benefits agreement around the upcoming Union Square redevelopment process.

Continue reading »