This week is the beginning of the East Somerville clothing drive, which began on November 13 and will continue through November 24. Hosted by Second Chances, Inc. and Mudflat Pottery School. You can find donation boxes at Whole Foods Market, 45 Beacon St. and Architectural Openings, 16 Garfield Ave. Second Chances reuses and recycles clothing, shoes and accessories so that homeless and lower income people feel confident and valued as they take their first steps toward brighter futures. For for more details go to www.secondchances.org/clothingDriveMudlflat2017. Drop off Monday to Friday from 10:00 a.m. to 6:00 p.m.
Continue reading »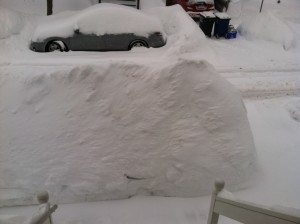 During snow emergencies this winter, residents must park on the ODD side of the road only, unless otherwise posted.
 Residents encouraged to sign up for City alerts in advance.
As snow season approaches, the City of Somerville reminds all residents that for winter season 2017-2018, the side of the street where snow emergency parking is allowed will change to the odd side.
Continue reading »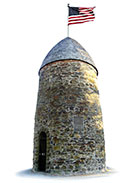 Kudos to our Board of Aldermen, who are tightening up the ordinance protecting our kids and the general public from the dangers and inconvenience of being exposed to smoke in and around our public parks and play spaces.
We do live in a free society, but certain freedoms come with a few caveats and responsibilities, most particularly when harmful substances are potentially put into an atmosphere that we all have to share and share alike.
Continue reading »


*
Starving Moon
By Luke Salisbury
Millennium Resolution
By Jean Dany Joachim
JEBCA Editions
ISBN: 13: 978-1-68084-051-3
41 Pages
Review by Dennis Daly
Love and friendship in times of license and freedom often go amiss, derailed by life's pedestrian complications. Prescribed relationships, on the other hand, monitored by their context in society and tempered by existential considerations or overarching cultural institutions reduce the tragedy and drama in everyday life to an acceptable expectation level. There's the rub. Unpredictable extremes of behavior make life not only more interesting, but also, infused by unwieldy passion, more creative.
Continue reading »


*
Michael Todd Steffen's poetry and articles have appeared in The Boston Globe, Connecticut Review, Taos Journal, Poem (HLA), ACM (Another Chicago Magazine), Ibbetson Street, on the Boston Area Small Press and Poetry Scene website, and in the window of the Grolier Poetry Bookshop. Partner, Orchard, Day Moon, his first book of poems, was released in April 2014 by Cervena Barva Press, edited by Gloria Mindock.
Continue reading »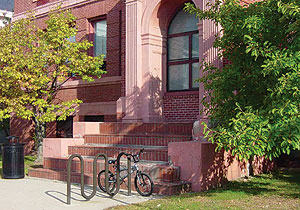 Parking on City Hall, SHS Concourse to be reduced beginning January 2018.
With construction on the new Somerville High School building project set to begin in January 2018, gradual changes to parking options on the Central Hill Campus (which includes City Hall, Somerville High School, and the Somerville Public Library) and the surrounding public streets will also begin at that time.
Continue reading »
By Blake Maddux
The Portland, OR-based quintet Eyelids is an indie super group whose members have worked together in various combinations in multiple projects since the mid-1990s.
However, their five individual paths did not converge until 2014, when Eyelids released its debut album, 854.
Continue reading »
Arrests:

*
Doran Henry, of 12 Eloise St., Springfield, November 6, 1:09 p.m., arrested at Washington St. on charges of failure to stop for police and motor vehicle operator failure to identify self.
Joshua Bohrer, of 175 Beacon St., November 7, 9:54 p.m., arrested at home on warrant charges of rape and indecent assault and battery on a person 14 years of age or older.
Continue reading »
Middlesex District Attorney Marian Ryan recently spoke as part of a panel presentation to approximately 700 people on ways that the opioid epidemic is affecting schools, communities and individuals across the Commonwealth as part of the Massachusetts Association of School Committees (MASC) and Massachusetts Association of School Superintendents' (MASS) Joint Conference.
Continue reading »