Somerville Community Access Television has released the candidate profiles recently taped at their studios in Somerville, MA.
The candidate profiles are for:
Incumbent state Senator Patricia Jehlen (D) and Cambridge City Councillor Leland Cheung (D) who are running for the 2nd Middlesex Senate district seat representing Somerville, Medford, and sections of Cambridge and Winchester. Jehlen and Cheung face off in the state primary Thursday, September 8, 2016.https://youtu.be/Rxtzm6nhe8U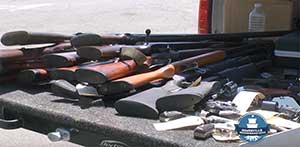 Check out the latest headlines from the Somerville Neighborhood News #66. Gun Buy Back Promotes Public Health and Community Outreach: Sometimes they're inherited, sometimes left behind, unwanted guns in a home can be an accident waiting to happen. Through gun buy back programs police are giving residents a safe and anonymous way to get firearms out of the house. Somerville's Circus is in Town: The Somerville rail yard used to be a stepping off point for the Greatest Show on Earth. Now Circus Arts are finding a home right here in the 'Ville. One center for circus arts trains aerialists and acrobats and another needs nothing more than hats and mats to make circus magic.

Continue reading »
By Louise Carpenter
Marina Colonas has been at the forefront of a new trend for helping older adults cope with mental health issues over the past year, and she discussed those experiences at a recent event at the State House.
Colonas is a Certified Older Adult Peer Specialist (COAPS), a relatively new designation that specializes in drawing on personal experiences of mental health recovery to work with older adults. Having experienced firsthand some of the common hurdles to accessing traditional supports, Colonas said the peer approach has a unique appeal.

Continue reading »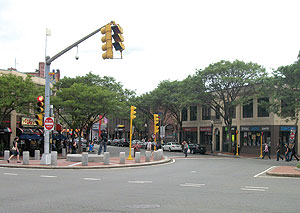 Please see the following road closure and other information related to the city's annual ArtBeat Festival this Friday evening and Saturday in Davis Square.
The festival will begin Friday evening, July 15, from 6 to 10 p.m. with live music in Seven Hills Park. All roads will remain open on Friday. On Saturday, July 16 from 11 a.m. to 6 p.m., craft vendors, live music on several stages, and local artists will set up throughout Davis Square. The events are free, though a small donation is suggested. For Saturday's festival, several road closures and detours will apply as follows:

Continue reading »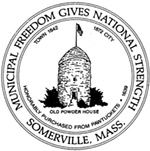 Due to the mid-term resignation of Ward 6 School Committee member Paul Bockelman, who has accepted the position of Town Manager of Amherst, MA, the Board of Aldermen has approved a special election schedule to fill the Ward 6 School Committee seat. The preliminary election will be held on Thursday, October 6, 2016, followed by the general election on Tuesday, December 6, 2016

Continue reading »

By William C. Shelton
(The opinions and views expressed in the commentaries and letters to the Editor of The Somerville Times belong solely to the authors and do not reflect the views or opinions of The Somerville Times, its staff or publishers)
From time to time acquaintances email me quotations that they find meaningful. They are succinct expressions of wisdom or humor, usually from philosophical or literary sources. Interestingly, I've never received a quote from science fiction sources, even though the best of science fiction writers are on a par with those of any other genre.

Continue reading »
Greyhound Friends is hosting a fundraiser featuring comedienne Jimmy Tingle at the Burren in Somerville at 3 p.m. on Sunday, July 17.
Shown here is Jimmy meeting Boots, a lovely Irish lad who's currently at Greyhound Friends waiting to find a new home. Please bring your friends to this special event, and enjoy a fun time with fellow animal lovers in support of wonderful dogs like Boots.

Continue reading »
By Jim Clark
Presented by the Somerville Arts Council, ArtBeat is one of the area's largest and most innovative arts festivals, with over a dozen bands, dance troupes, 75 craft vendors, food, and all-age activities, takes place this weekend in Somerville's Davis Square.

Continue reading »
Cambridge Community Television (CCTV) and Somerville Community Access Television (SCATV) announced today that the candidates for the 2nd Middlesex Senate District, and the 27th Middlesex Representative district have agreed to a pair of debates on July 21, 2016 to be held at the CCTV studios in Central Square (438 Massachusetts Ave, Cambridge, MA 02139).

Continue reading »

By Joseph A. Curtatone
(The opinions and views expressed in the commentaries and letters to the Editor of The Somerville Times belong solely to the authors and do not reflect the views or opinions of The Somerville Times, its staff or publishers)
At Somerville's new Data Farm, you don't need overalls. You don't even need to leave your home to visit it. You just need a curious mind and a passion for your city. The Data Farm is online at www.somervillema.gov/datafarm, and on it you'll find much of the city data we collect and analyze as we make decisions. From crime and crash data to pothole reports and building permits, the numbers we look at daily—and that I rely on daily—are there for you to explore too. I encourage you to take a look. We've set it up so you can stay there for just a few minutes or for hours.

Continue reading »