By Rebecca Danvers
On April 17, 2017 Amanda Crowe of Somerville, MA will run the 121st Boston Marathon® in support of Boston Children's Hospital.  As a member of Boston Children's Miles for Miracles Team, runners have an extra incentive to cross the finish line: helping children and families who receive world-class care at Boston Children's.

Continue reading »

Mayor Joseph A. Curtatone and the Board of Aldermen invite residents to the Fall 2016 ResiStat Community Meetings, a twice-yearly effort to share the latest City news, data, and neighborhood updates directly with residents and gather their feedback. ResiStat is more than a great way to get an overview of what's happening specifically in your neighborhood as well as citywide. The social time before and after the meetings also offer an easy opportunity to talk one-on-one to the Mayor, your Aldermen, and city staff and police—and to connect with your neighbors (we serve pizza and kid-friendly, healthy snacks to make it more fun to come and chat).

Continue reading »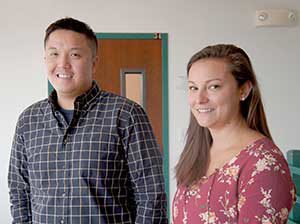 By Colleen Morrissey
A new grant-funded program is exploring the value of giving Home Care case managers more flexibility to assist clients with complex medical and social needs.
Somerville-Cambridge Elder Services (SCES) is participating in the Community Living Coaches pilot project, which is evaluating benefits of assigning fewer clients for case managers who handle chronic conditions, multiple hospitalizations, difficulty managing medications, and daily assistance. The program was launched in August, and Home Care Director Rachel Berry is already optimistic about the potential benefits.

Continue reading »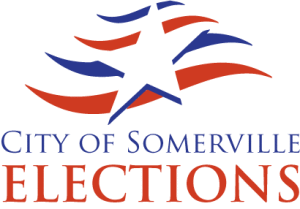 The deadline to register to vote, update your address, or change your party affiliation for the Nov. 8 election is fast approaching. To be eligible to vote this Nov., you need to be registered by Oct. 19. On the Elections Department's website  you can find out how to register online or look under "department forms" for a printable mail in registration card.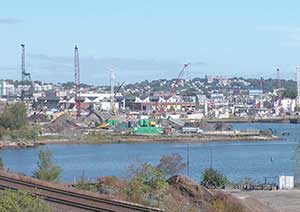 This week on the latest Somerville Neighborhood News – your source for local TV news! Construction is underway at the Wynn Resort across the Mystic River in Everett. On October 11 News Director Heather Aveson sits down with Wynn Boston CEO, Robert DiSalvio for an extended conversation about the development and the thawing relationship between Wynn and the City of Somerville.


Continue reading »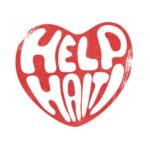 This Sunday the Haitian Coalition of Somerville and Epecare will hold a drive to collect much needed supplies for Haitians affected by Hurricane Matthew.


Continue reading »
~Photos by Bobbie Toner
Mayor Joseph A. Curtatone, the Somerville Commission for Women, and RESPOND held the Annual Candlelight Vigil in support of Domestic Violence Awareness Month on Wednesday, October 5, from 6:00 to 8:00 p.m., at Statue Park in Davis Square.


Continue reading »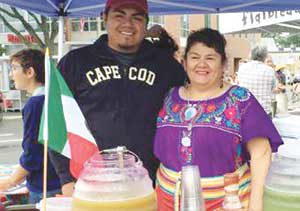 By Tom Bannister
On Saturday, October 15, 6:00 – 10:00 p.m. at Arts at the Armory, 191 Highland Ave., join the Somerville Arts Council and the City's SomerViva Immigrant Outreach & Service program for a festival to celebrate the contributions of the local Latino community.
By Jim Clark
While conducting traffic control, a Somerville police officer reportedly observed a man on a bicycle run through a red light at the corner of Beacon St. and Somerville Ave. last week.
The officer followed the cyclist and signaled for him to stop. Instead, the man accelerated and continued up Somerville Ave. in an apparent attempt to get away from the officer.

Continue reading »
Taking a closer look at this month's notable city data

*

By Joseph A. Curtatone
(The opinions and views expressed in the commentaries and letters to the Editor of The Somerville Times belong solely to the authors and do not reflect the views or opinions of The Somerville Times, its staff or publishers)
1,183: That's the number of veterans living in Somerville according to the most recent census data. However, our Office of Military Affairs and Veterans' Services estimates that number could be closer to 1,700 veterans when accounting for active duty service members as well as those who do not self-identify. Over the next several months, we will be working to improve our veteran outreach efforts through upcoming initiatives like Operation Vet/ID and SomerVet. And there's no better time to focus on reaching out to and supporting our veterans than Veterans' Day, which is right around the corner. This year, we're working with Somerville schools to give our local vets the opportunity to visit classrooms and share their experiences around what serving means to them. This is part of a larger effort to teach our children the importance of serving, not just through military service, but also through other future careers and volunteering.

Continue reading »