By Jim Clark
Local artists and crafters from around the city are once more opening their work spaces to the public as the 2016 edition of Somerville Open Studios gets underway this weekend.
By Jim Clark
A call went out to patrol cars on duty shortly after midnight last Monday to be on the lookout for a red pickup truck that was involved in an alleged hit-and-run incident.
According to reports, the vehicle hit a car and subsequently fled the scene.

Continue reading »

By Mayor Joseph A. Curtatone
(The opinions and views expressed in the commentaries and letters to the Editor of The Somerville Times belong solely to the authors and do not reflect the views or opinions of The Somerville Times, its staff or publishers)
It really shouldn't require a special act by the state legislature to open up a local business, but that is exactly our situation when it comes to restaurants in Somerville. If you want to serve dinner and you want to be profitable, most restaurants really need a liquor license of some sort. The problem is that the Commonwealth caps the number of available liquor licenses in Somerville and every other community. The limit stems from a Prohibition-era law that isn't capable of growing with us as we reinvigorate our city squares and business corridors like East Somerville and transform old industrial areas like Brickbottom. Our diversity, artistic bent and bustling community have made Somerville a bit of a destination in this region. Our eclectic mix of excellent restaurants has formed a local industry that generates more than $300 million annually. Its revenues grow by double digits every year.

Continue reading »
Effort seeks to gather demographics, housing status, and story of youth without stable housing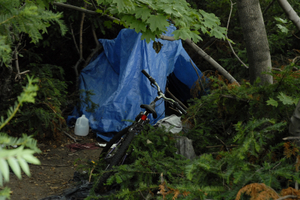 Nationally and locally there is a lack of comprehensive information about homeless youth. But an effort is underway to gain a clearer understanding of the demographics, housing status, and story of youth without a stable place to stay on any given night in area communities including Somerville.

Continue reading »
By Margaux Maxwell
Shoppers in nearby Cambridge started bringing their own shopping bags on March 31 when Cambridge became the largest East Coast City to enforce a ban on plastic bags. This fall, Somerville will enact its own ban on plastic.

Continue reading »
By Josie Grove
The Board of Aldermen will soon vote on a $2.5 million bond to renovate the historic core of the West Branch Library, along with nine other projects to be paid for with revenue from the Community Preservation Act.

Continue reading »
By Sal Ghamo
On April 21 at 5:30 pm, The Fletcher School at Tufts University invited Jordanian entrepreneur Fadi Ghandour to analyze the role business and entrepreneurship plays in creating significant change in the Middle East. Ghandour is responsible for founding Aramex, an international express, mail delivery and logistics services company based in Dubai.

Continue reading »
Artisan's Asylum, 10 Tyler Street, Open Studios and Maker Market is this weekend from Friday, April 29 to Sunday, May 1. Twice a year, they open our doors to the public. Check out individual maker studios, watch plasma cut metal, pick up unique gifts at the maker market, and watch epic robot battles throughout the weekend. Friday 6:00–9:00 p.m. select studios showing, Saturday 12:00–6:00 p.m., Sunday 12:00–6:00 p.m. Jewelry, furniture, drawings, wearable art and more on sale. Fabrication demos in community shops including metal casting, enameling, 3D printing, and more. Tours of the 40,000 square ft. facility at 7:00 p.m. on Friday and 2:00 p.m. and 4:00 p.m. on Saturday and Sunday. For tickets and information about Artisan Studios www.artisansasylum.com.

Continue reading »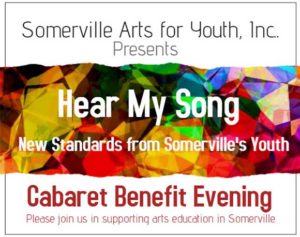 By Jessica Kenney
Somerville has a brand new youth arts organization that allows young people to express their creative and artistic interests and talents. The group is called Somerville Arts for Youth, or SAY. They are a non-profit organization established to create opportunities in arts education for the youth in Somerville. Their director, Charles Jabour, says he is thrilled to be on board with this new program.

Continue reading »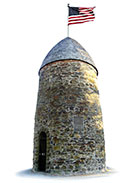 Community volunteerism is an uplifting thing to observe and, especially, to participate in. When the efforts involved result in making the community a bit cleaner and a more comfortable place to live then it is all to the better.
So it is with the annual Somerville Spring Cleanup coming up this Saturday as many residents pitch in, pick up, and sweep out the old, unwanted refuse and generally celebrate our mutual appreciation of the city we live and work in.

Continue reading »