By Josie Grove
The Somerville Police Department will be buying guns this Saturday, June 25 from 9:00 a.m. to 1:00 p.m. at the Department of Public Works, 1 Franey Road, Somerville. The gun buyback aims to get unwanted guns out of homes, with the goal of reducing gun-related accidents, suicide, and gun violence, particularly domestic violence, in Somerville.

Continue reading »
By Jim Clark
The Finance Committee of the Somerville Board of Alderman, Committee of the Whole, is wrapping up more than a week's worth of intensive discussion and debate over the city's Fiscal Year 2017 budget.

Continue reading »
Tonight Wednesday the 22nd, at the ever-popular Sally O'Brien's on Somerville Avenue, Union Square, Ward 3 Alderman Bob McWatters will be having a fundraiser from 5:30 to 7:30 p.m. We hear that three special guests will be showing up to wish Bob good luck, of course along with the huge crowd he gets. One is his good friend Middlesex County District Attorney Marian Ryan (don't forget he's campaign coordinator here in Somerville for her), the first District Attorney for Middlesex County who grew up here, in Ward 3, and her family is still here. No one packs them in like Bob does. Last time hardly anyone could move around. He's very popular on his own, doesn't need anyone especially property owners and developers and whatever to throw him a sellout time. He's popular because he is truly a constituent alderman and reaches out to all the residents of Ward 3, not just the special interest of a few. He's got support from all sides, and yes, he's a great guy.

Continue reading »
~Photos by Bobbie Toner
Mayor Joseph A. Curtatone and Ward 2 Alderman Maryann Heuston hosted the Lincoln Park groundbreaking ceremony on Friday, June 17 Lincoln Park (near the Argenziano School playground). The ceremony marked the official start of the long-awaited renovation of Lincoln Park. New features include a multi-use grass field, a new Argenziano schoolyard, an updated softball diamond, community gardens, an outdoor play area, Parkour and skateboard areas, 150 new trees, outdoor exercise equipment, new lighting, and an off-leash dog area. The project will also include rain gardens that recycle stormwater as well as a 1.26-million gallon underground stormwater management system aimed at curbing flooding in the area.
By Charles Lane
Residents and visitors to the city gathered for the annual Joe's Jazz & Blues Fest that took place at Powderhouse Park in Somerville this past Saturday.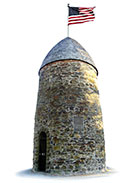 What is more delicious to the young mind than that savory and unrivaled treat, summer vacation? A well-deserved reward for all the hard work and irreplaceable time invested in the previous school year.
As adults, we can look back fondly on those golden days with a warm sense of nostalgia and a longing to return to the carefree days that linger now only in our memories. And yet, we can live those times again vicariously as we engage with the present younger generation who will be making its own special memories.

Continue reading »

Eagle Feathers #106 – Hidden Happy Hollow

By Bob (Monty) Doherty
By 1870, Somerville's largest industry peaked. Her dozen brick-making companies were turning out 24 million bricks a year from the clay deposits scarring her landscape. The boom ended when the 1873 depression struck, followed by the population explosion of the late 1800's, and ending with the increase in land values throughout the city.

Continue reading »
By Jim Clark
On Saturday, June 17, police received a report of suspicious person at a Pearl St. location. A woman had phoned saying that her father called her and was distraught that a woman was on his property.
Officers were immediately dispatched to the scene to investigate the situation.

Continue reading »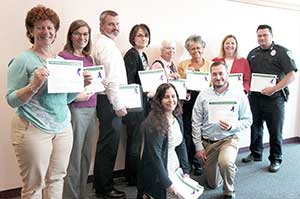 A recent campaign to increase awareness about elder abuse is sparking discussions about the issue. Somerville-Cambridge Elder Services (SCES) recently distributed 500 awareness ribbons, which were attached to flyers with information about elder abuse and how to report it. SCES Elder Protective Services can reached at 617-628-2601 during normal business houses and through the Elder Abuse Hotline (1-800-922-2275) at all other times.
By Bob Schofield
The last softball game of the 2016 Somerville Youth Softball Organization (SYSO) Girls Fastpitch 10U Championship series was an epic battle between two great teams; Somerville Hurricanes vs. Somerville Cyclones.

Continue reading »