Somerville brothers Sean and Brady Sullivan finished another year of school with perfect attendance. This was Sean's seventh straight year of perfect attendance, having last missed a day of school in 2007 when he was a first grader at Winter Hill Community School. Sean also played on the Somerville High School JV hockey and baseball team, as well as Somerville youth hockey and soccer.

Continue reading »

Food, music, arts, kids' activities and more bring two of Somerville's largest communities together
Somerville's Haitian and Brazilian communities are coming together for "Haiti and Brazil Hit The 'Ville," a cultural festival on Sunday, Aug. 24 featuring music, dance, food, family-friendly activities and more for the entire community, hosted by the Somerville Arts Council's ArtsUnion Project in partnership with the City of Somerville and SomerVIVA, the City's language liaisons program.

Continue reading »

Life in the Ville by Jimmy Del Ponte
(The opinions and views expressed in the commentaries of The Somerville Times belong solely to the authors of those commentaries and do not reflect the views or opinions of The Somerville Times, its staff or publishers)
I hope you enjoy this story by my friend Anthony Accardi Jr.
Another summer is winding down and soon we will be moving onto fall and then … ugh, winter. I can't help but remember growing up on Heath St. and the all the fun my friends and I had during the summertime. Thinking back, it always seemed like it was the summer. Except for sledding down Heath St. and of course the Blizzard of '78, I can hardly remember it ever being cold and miserable. Since I absolutely hate the winter, maybe I have blocked most of those memories out. Or maybe like most childhood memories, it was just a time when it always seemed like summertime.

Continue reading »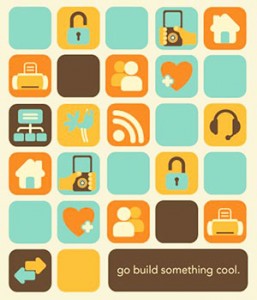 Review by Nick Moorhead
The Echo Nest is a "music intelligence platform" (Chicago Tribune) that was founded in 2005 in Somerville. The company raised $25 million in funding before being acquired by Spotify earlier this year for $100 million. What The Echo Nest does is recommend new music based on music you've enjoyed in the past.

Continue reading »

By Joseph A. Curtatone
(The opinions and views expressed in the commentaries of The Somerville Times belong solely to the authors of those commentaries and do not reflect the views or opinions of The Somerville Times, its staff or publishers)
Net neutrality may sound like a sci-fi term, but it's an important concept currently under threat. What's at stake is the ability for young companies to innovate, consumers to get the best possible service at reasonable prices and the freedom of information that is at our fingertips today.

Continue reading »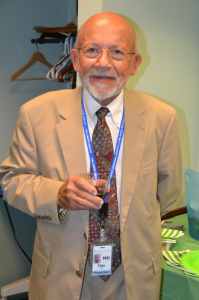 Dr. Albert Fine was a doctor of internal medicine at The Somerville Hospital for one month short of 40 years before moving on to Hallmark Health in Medford, from where he retired last Thursday. He headed straight to New Hampshire for some relaxation after last Thursday's retirement party.
Continue reading »
Somerville Neighborhood News is a production of Somerville Community Access Television, made by professional journalists, volunteers and staff. The half-hour news show has as its mission to provide a lively, informative newscast focusing on the events, issues and information impacting Somerville residents. Here are some featured news headlines: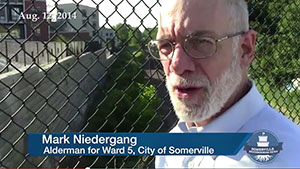 GREEN LINE AND GENTRIFICATION HEADED TO WARD 5: Ward 5's aldermen and residents are mostly happy the Green Line will reach the neighborhood in the near future, but they are worried about the side effects. "The Green Line will create half a dozen new subway stops in Somerville through the heart of the city and give us the kind of public transportation that we deserve," Ward 5 Alderman Mark Niedergang told Somerville Neighborhood News as he walked around the Lowell Street neighborhood recently.

Continue reading »
By Jim Clark
A police officer on patrol near Davis Sq. early Sunday morning was alerted to the presence of a loud, disorderly man by a citizen who reportedly said that she had been screamed at by a man who passed her as she was walking on Holland St.
The officer caught up with the man in question, identified as Maurice Hall, 36, of Boston, as he walked along Holland St.

Continue reading »
By Jeremy F. van der Heiden
This is the second installment of a three-part series of our interview with Massachusetts State Treasurer Steve Grossman, who is currently campaigning in the gubernatorial race.
Massachusetts Treasurer Steve Grossman is running in the forthcoming gubernatorial race, and recently stopped by The Somerville Times newsroom for an interview. In the first segment of this series, we discussed some of the ways in which he is approaching the job market, leveling the playing field for all residents and fighting poverty at its source.

Continue reading »
By Jim Clark
For anyone paying attention to popular music in the 80's, one powerful voice rang out among the rest, piercing through the crowded field of aspiring New Wave troubadours. That voice belonged to the one and only Martha Davis, fronting the cutting-edge band The Motels.

Continue reading »