By Oliver Bok
Bill White, Alderman at Large and president of the Board of Aldermen, has seen a lot of change come to Somerville since he graduated from Somerville High in the seventies.
"When I was in high school, if you had told somebody that a house in West Somerville would sell for $1.7 million…" His voice trailed off. "Nobody would have thought of that, okay?"

Continue reading »
Save the date, Saturday October 17 at the Holiday Inn when the SHS Scholarship Foundation will be celebrating its 25th Anniversary. For updates go to their Facebook page.
Continue reading »
By Haley ED Houseman
On the evening of July 9 at the urban farm run by Groundwork Somerville, nearly twenty volunteers, program employees, and participants in the Urban Agricultural Ambassadors program gathered at the South Street Farm for a "Cleaning and Greening" event, sponsored by Cantina La Mexicana. Just west of Union Square, 138 South Street host a productive urban farm that was trimmed, weeded and cleaned by. The event is part of series that is held monthly, sponsored by a variety of local businesses.

Continue reading »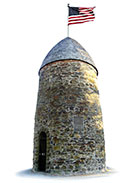 A hot topic of discussion in the city lately is how best to deal with development and upkeep of our public recreational playing fields. Specifically, a debate is underway concerning the use of artificial versus natural turf.
Continue reading »
By Jim Clark

Odmark Ozit, a Somerville High School graduate and member of the boys track team, who won the State Outdoor Track Meet Triple Jump Event, was honored by the entire Board of Aldermen and the mayor at the July 9 regular meeting of the Board.

Continue reading »

Eagle Feathers #83 – Missy

By Bob (Monty) Doherty
To Americans, it is known as the Greatest Generation. The generation our parents and grandparents fought and lived through. It was the generation that sailed through the choppy waters of the Great Depression and World War II and literally saved the free world as we know it.

Continue reading »
By Rebecca Danvers
The Cross Street Center in East Somerville is a hub of summer activity. During the week of July 13-17, participants exercised with the Fit4Life program, worked with local artist Emily Bhargava on an intergenerational art project to create beautiful picture frames using buttons and other decorative materials donated by Beautiful Stuff. They ate delicious individual vegetable frittatas for lunch after a full cooking and nutrition demonstration from the Council on Aging's Nutritionist Mimi DelGizzi.

Continue reading »

Donald Norton has lived in Somerville all of his 68 years. And if there is one thing that most people can agree on about this important figure in our city, it is that he has an unabashed love for Somerville. Norton, once the owner of The Somerville Times, is now the managing editor. The ownership of the paper is now in the hands of his longtime friend Ross Blouin. I met with Norton at my usual spot at the Bloc 11 Café in Union Square. Norton is a fount of information about the "Paris of New England," and he had a plethora of anecdotes about the old city, and his view of things to come. 

Continue reading »

Poet Dan Demarse writes the LYRICAL: "The aim of the poem is simple enough, that, is, a celebration of having an aim towards which to journey, perhaps as TS Eliot said, 'Having to construct something / Upon which to rejoice.' In this case, we dive straight into metaphor: the small amount of warmth given from a fire constructed by a man, or figure, limping through his nameless tundra. In a similar way do we scale the poet, as readers, to the light of her meanings, and leave all else a frigid plain, unknowing. I like to think that there is a sense of, if not futility, then the odd sort of Stevensian dominant blank here. A desperate crisis to convey the imagination. Some place where from one cannot escape but must, by doing the thing, making, and warming oneself by the fire of creative impulse." 


Continue reading »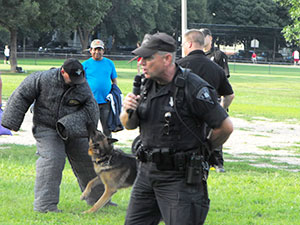 "America's Night Out Against Crime" to feature public safety demonstrations, children's activities, and more.
Somerville's 12th annual National Night Out Against Crime and Drugs, hosted by Somerville Cares About Prevention (SCAP) in partnership with the Somerville Police Department and Somerville Office of Prevention (SOP), is scheduled for Tuesday, Aug. 4 from 5 to 8 p.m. at Foss Park, and will include Fire and Police Department demonstrations, a presentation from the Massachusetts State Police K-9 unit, live performances by the Somerville Sunsetters, Mission Church of Christ Choir, and Teen Empowerment, as well as youth activities, raffle prizes, and information tables from over 30 neighborhood agencies.

Continue reading »