By Jim Clark
A police unit was dispatched to the Kmart store on Middlesex Ave. last Saturday on reports of two suspected shoplifters under observation.
Upon arrival, police escorted the suspects to the store's loss prevention office for search and questioning.

Continue reading »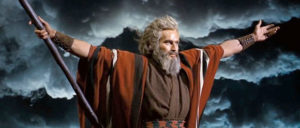 By Amy Swain
This week, The Somerville Theatre will be holding the 70 MM & Widescreen Festival. It is the first festival of its kind in New England, and promises to be a very unique and entertaining experience.

Continue reading »
The 2nd Annual Evolution of Hip Hop Festival will take place in Union Square Plaza in Somerville on September 17 from 3:00 – 6:00 p.m.
The Evolution of Hip Hop Festival was created to share positive hip hop music and spoken word with people of all ages, and share the history of hip hop music and what it brings to our communities.
~Photos by Claudia Ferro
On Sunday, September 11, in Union Square Plaza, What Cheer presented ArtsUnion's annual Rock And Roll Yard Sale showcasing New Englands's top vinyl dealers.


Continue reading »
XQ: The Super School Project Announces Powderhouse Studios as One of 10 Winning Super Schools Out of Nearly 700 Proposals
After a rigorous 11-month application and evaluation process, XQ Institute has announced winning Super Schools, including Somerville-based team Powderhouse Studios. Each school will be awarded $10 million over the next 5 years. All 10 schools will serve as catalysts for change, making high school more relevant, engaging and effective for every student, everywhere.


Continue reading »
Joe Lynch: City's Explanation of Water and Sewer Rate and Fee Increase is Crap and Should Be Flushed
Greater Somerville with Joe Lynch is back with a new format this season.  Lynch presents his take on the newly imposed.and he says illegal, water and sewer rate payer charges and fees.  And he doesn't hold back!  Watch the newest episode of Greater Somerville here."

By Joseph A. Curtatone
(The opinions and views expressed in the commentaries and letters to the Editor of The Somerville Times belong solely to the authors and do not reflect the views or opinions of The Somerville Times, its staff or publishers)
This summer, I stood with 18 other Massachusetts mayors in support of Attorney General Maura Healey's decision to actively enforce the Commonwealth's 1998 ban on assault weapons. The law banned guns like the AR-15 and AK-47 and "copies or duplicates" of those weapons. These guns represent a military level of firepower and have been banned at both the federal and state levels at various points. We're talking about a level of weaponry we do not want in our communities, on par with hand grenades and rocket launchers. These guns are made to kill a large number of people in a short amount of time.

Continue reading »
— Photos by Claudia Ferro
A day full of live local music, dozens of local artists, free children's activities, a sidewalk sale, and of course the annual fireworks show over the Mystic River at sundown took place on Saturday, September 10, at Assembly Row and Sylvester Baxter Riverfront Park.


Continue reading »
By Joe Ruvido
Somerville Water Authority held a public meeting on Wednesday September 6 to discuss the raising of water and sewer rates in the city. The department raised the base connection charge for a water meter to $5 per meter for a residence or commercial building with a 1-inch connection size. The sewer base connection charge was raised to $10 per month.

Continue reading »
— Photos by Bobbie Toner
The 5th Annual Corn Toss Tournament Fundraiser, organized by the Ryan Harrington Foundation, was held last Saturday at Trum Field in Somerville.
Over the past four years the Ryan Harrington Foundation has donated  $45,000 to Somerville youth including Somerville Little League, Pop Warner, Somerville Youth Hockey, and the Somerville YMCA. Dave said they're hoping to break $100,000 in the next couple of years.

Continue reading »