The Somerville Boxing Club in association with Mayor Curtatone, the Somerville Recreation Department and USA Boxing will present again this year "Fight Night at Dilboy" on August 22 (rain date August 23). Doors open at 6 p.m. First bout at 7 p.m. Admission cost is $20 adults – $10 youth. Children under 12 free with paid adult admission. It's a great time, so mark your calendar.
Continue reading »
By Jim Clark
An officer on patrol shortly after midnight last Friday reportedly spotted a vehicle running a red light at the intersection of McGrath Hwy. and Highland Ave.
According to reports, the traffic signal had clearly been red as a van approached and went through the intersection without stopping.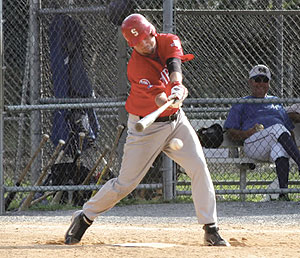 By Jim Clark
The Somerville Alibrandis have advanced to the semi-finals after sweeping the Brighton Black Sox in the Round 1 series, 3-0.

Continue reading »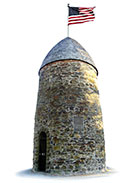 Is it a bird? Is it a plane? Yes, it's a plane. More than one, in fact. Many of them, and at all hours of the day – and night.
So, what's going on here? Why does there seem to be so much overflight around the city these days?
Ask these questions of a Massport or FAA representative and a slew of reasonable sounding explanations are offered. Flight paths can vary according to environmental conditions, overall level of activity at Logan International Airport, and any number of other factors.
"BLUNTLY SPEAKING" is an opinion column and reflects the opinion of the writer.  It was originally written by Robert J.R. Publicover and appeared in
THE SOMERVILLE NEWS
for many years.  Since T
HE SOMERVILLE NEWS
was replaced by
THE SOMERVILLE TIMES
…the tradition continues.
BLUNTLY SPEAKING by Ross E. Blouin
GOVERNOR DEVAL PARTRICK…YOU ARE A POLITICAL WEASEL!!
As the daily drama, known as the Demoulas Family Battle, unfolds, thousands of people are going without pay to protest the removal of their Market Basket boss and CEO, Arthur T. Demoulas, by his cousin, Arthur S. Demoulas.  Our valiant Governor has now come out with the pronouncement that he is NOT taking sides but … "Getting involved would mean choosing the CEO … and I don't think that is the business of the Governor."  The Governor wishes both sides would come to an agreement so the employees can get back to work.  Newsflash for Governor Patrick:  The workers at Market Basket have already picked their CEO.  All YOU have to do, Governor, is support them!  Such a courageous stand for A Man Of The People coming from someone who ran for office as the representative of the working people and the oppressed.  Pardon me while I wretch.  What a humongous pile of horse dung!

Continue reading »
— Photos by Claudia Ferro
A fun-loving audience gathered at Chuckie Harris Park Saturday night to celebrate the hilariously bad "Street Fighter" by mocking a screening of the film. Local comedians heckled the movie live, and everyone in the audience was encouraged to join in with them. Free soda, water, and popcorn was provided to cleanse the bad taste left from Jean-Claude Van Damme's acting (graciously donated by Casey's Sports Bar and Grill and Joe's Liquor). A special stand up comedy night followed the movie across the street at Casey's Sports Bar and Grill. Comedians featured at both the movie and show afterward were: James Mullan, Matt Kona, Kayla Avery, Josh Day, Maylin Pavletic, Rick Harrison, Josh Day, Joe Mitchell, Paul Landwehr, and Ben Phelps.

*
In Gretchen Greene's artist statement she writes: " I am a sculptor; and in that work I see all the other things I am, all the other things I have done. As I carve and twist steel, face covered in soot, scraps of golden steel at my feet, I know I'm home."

Continue reading »

The LYRICAL got this letter from poet  Jennifer Freed: "I haven't lived in Somerville for years (if that matters) – I live now with my family just outside of Worcester. But I wrote the following after reading your July 19 issue. I kept wondering why a person might end up spending the time and money to cremate bodies, and then not return the remains to the families. I came up with the following invention. (The voice, by the way, comes from a man I met in Cambridge years ago, when we both volunteered at a shelter)."
Arrests

:


*

Noreen Devereaux, 45, of 103 Marion St., August 4, 9:10 a.m., arrested at home on a charge of assault with a dangerous weapon.

Roneisha Wright, 26, of 15 Rockland St., Roxbury, August 4, 3:09 p.m., arrested at 105 Middlesex Ave. on a warrant charge of larceny over $250.

Continue reading »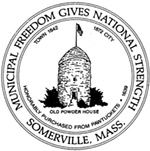 More than $4.5 million is available for affordable housing, open space, outdoor recreation and historic preservation projects in Somerville through the Community Preservation Act (CPA), and Somerville residents, organizations and businesses are invited to submit their project proposals to see if they are eligible for funding. Details on
what CPA funds can be used for
are laid out in the
Community Preservation Plan
available at
http://www.somervillema.gov/cpa
.
Continue reading »