By Jim Clark
The Land Use Committee made its presentation to the Somerville Board of Aldermen at their regular meeting last Thursday, reporting on its discussions concerning the impact of the new zoning overhaul in relation to jobs and the overall economic impact on the city.

Continue reading »
By Amy Swain
Last Wednesday, May 11, residents and officials of Ward 7 gathered at the West Somerville Neighborhood School for the semi-annual ResiStat meeting.
The meeting opened with Chief David Fallon of the Somerville Police Department reviewing recent crime statistics. Most common crimes were down, including theft from motor vehicles, which dropped from 34 to only 9 this year. Death from opioid overdose was also down from last year, but unfortunately overdoses themselves continue to rise.

Continue reading »
By Charles Lane
Somerville Mayor Joseph A. Curtatone, Ward 2 Alderman Maryann Heuston, and the Massachusetts Department of Transportation (MassDOT) conducted the Groundbreaking Ceremony for the Beacon St. Reconstruction Project Monday morning.

Continue reading »
On Thursday, May 19, Middlesex County District Attorney Marian T. Ryan, who is originally from Somerville, is having a fundraiser starting at 5:30 over at the Royal Sonesta Hotel. Her campaign coordinator here in the city Ward 3 Alderman Bob McWatters has let us know he is looking for a good showing from Somerville. Marian Ryan is doing a great job as District Attorney working hard here in both Somerville as well as Middlesex County. We supported her in her very first election bid for the seat back couple of years ago and see that she has done a great job representing Middlesex County.

Continue reading »


*
This quick and easy salad will make a great lunch or a side for a small gathering. The textures, color combination, and unique flavors will definitely leave you craving more.

Continue reading »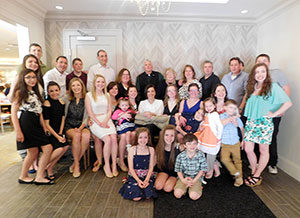 By Donald F. Norton
Well known matriarch of the Hart family, Mary Kane-Hart, mother, nurse and friend to many was surprised this past Sunday at Kitty's in North Reading when her family threw her a surprise 70th birthday party.

Continue reading »
By Daniel Sullivan
When I heard that Peter Wolf, front man for the legendary J. Geils Band, would be performing at the Somerville Theatre on Thursday night, May 12, I got tickets right away.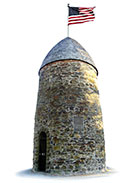 Ready or not, this year's installment of PorchFest will be hitting the city this coming weekend.
Those who have, in the past, taken notice of the event – and it is an event that is rather difficult not to notice – usually have fairly strong opinions of approval or distaste for the goings on.

Continue reading »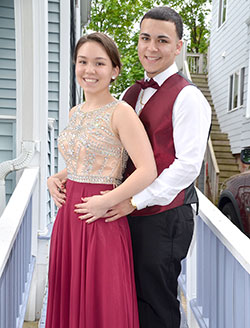 Chris Pino and Casey Revilla celebrated Somerville High's Senior Prom at the Boston Cambridge Marriot Friday night.
By Louise Carpenter
More than 320 swimmers are currently registered for the 40th Annual Save The Bay Swim on August 13. For one family, joining the Swim for the very first time, with two swimmers and two kayakers, the iconic event has special meaning. Daniela Abbott, 34, has lived in Portsmouth, Rhode Island for many years with her husband Branden and their children. Abbott grew up a swimmer, and she and her husband have many friends who've done the Swim, but she's never quite found the right reason to dive in herself. Until now.

Continue reading »